---
Posted: 04 Feb 2013 04:00 AM PST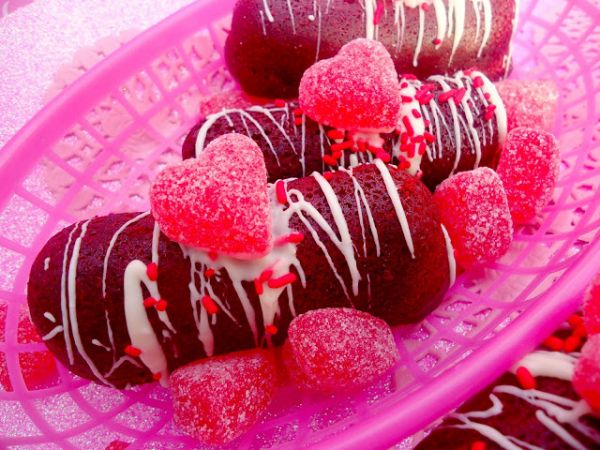 Chica Chocolatina made these beautiful Twinkies with red velvet chocolate cake mix and then filled them with a mixture of cream cheese, sugar and vanilla extract. Yummy! You can find her recipe at the link.
Super Bowl Trip Winner Denied U.S. Entry
Posted: 04 Feb 2013 03:00 AM PST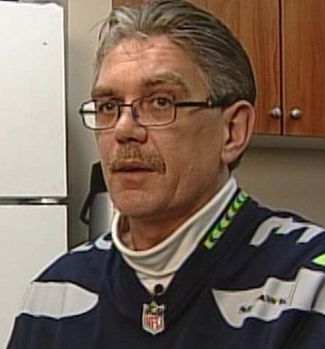 Myles Wilkinson of Victoria, British Columbia, entered a fantasy football league contest and won an all-expense-paid trip to the Super Bowl! The excited football fan flew to Toronto Thursday, but when he changed planes to enter the US, he was denied entry -because of his criminal record. He was convicted of marijuana possession in 1981.
"I had two grams of cannabis. I paid a $50 fine," Wilkinson told CBC news.

Wilkinson said he was 19 when he was busted.

"I can't believe that this is happening, for something that happened 32 years ago."

Wilkinson's denial of entry into the U.S. is a common story, according to Dana Larsen, director of the Sensible B.C. campaign, a group advocating for the decriminalization of marijuana.

"There's hundreds of thousands of Canadians who have these criminal records for small amounts of cannabis and that results in a lifetime ban for accessing the U.S."
Wilkinson returned to British Columbia, where he ended up watching the Super Bowl on TV, albeit in style -at the Super Bowl party at Vancouver's Commodore Ballroom, courtesy of Bud Light Canada. Link -via reddit

(Image credit: CBC)
Posted: 04 Feb 2013 02:00 AM PST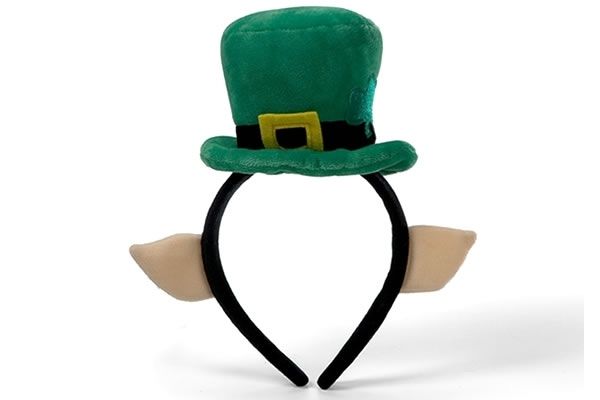 St. Patrick's Day is right around the corner. Are you looking for a fun way to get your green on? You need the Leprechaun Headband from the NeatoShop. This delightful accessory makes you look like you are wearing a green hat and have leprechaun ears. But be careful! People may try to capture you and ask you to grant them wishes.
Be sure to check out the NeatoShop for more great Headgear.
Posted: 04 Feb 2013 02:00 AM PST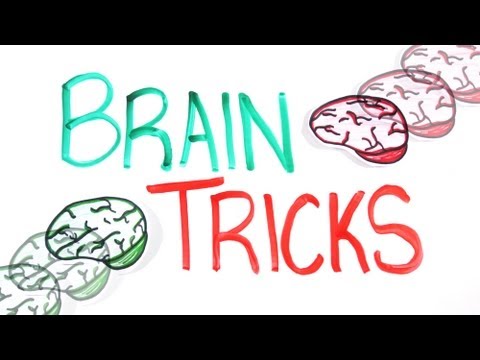 (YouTube link)
There's fast thinking and there's slow thinking, and if your consciousness mistakes one system for the other, you might come to the wrong conclusions. Still, if we didn't use fast thinking, we'd waste an awful lot of time figuring out the world around us. AsapSCIENCE quickly explains the difference between the two. -via Viral Viral Videos
What Do New Yorkers Complain About?
Posted: 04 Feb 2013 01:00 AM PST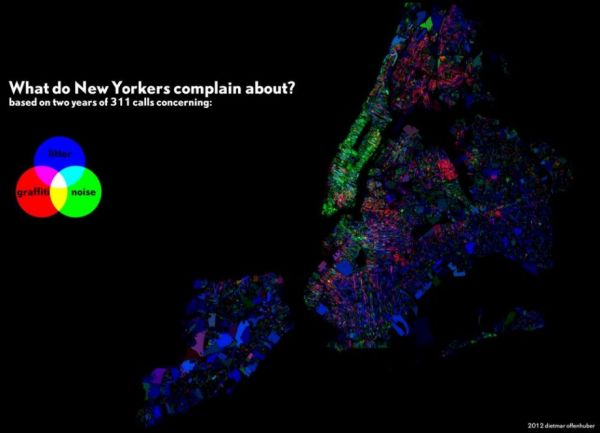 When people in New York City call 311 to talk to government services representatives, what are they complaining about? In Manhattan, it's probably noise. On Staten Island, it's probably litter. In the Bronx, people are annoyed by graffiti. Dietmar Offenhuber of MIT's Sensable City Lab created this data visualization. You can see a larger version at the link.
Link -via Explore | Dietmar Offenhuber's Website
Posted: 04 Feb 2013 12:00 AM PST

Photo: University of Leicester
Since the discovery of a grave under a parking lot in Leicester, England, presumed to be that of King Richard III, we've been waiting for further news. Well, the University of Leicester has just released the image of a skull, the first photo of human remains that may be that of the monarch:
"In order to determine whether this individual is Richard III we have built up a biological profile of its characteristics. We have also carefully examined the skeleton for traces of a violent death," Appleby said.

Appleby and colleagues had good reasons to think the remains came from the famous king, best known through William Shakespeare's fictional account of him in "Richard III." For instance, not only was the skeleton male, it was found in the church choir area where historical records would suggest Richard III was buried. The skull also showed signs of being wounded, as if it were cut clean off his body with an axe or sword, something consistent with a battle death.

Scientists also found a barbed arrowhead in the skeleton's spine, which showed signs of scoliosis. Such an abnormally curved spine would've made its owner's right shoulder sit higher than the left, matching contemporary portrayals of Richard III.
LiveScience has more: Link
Mini AT-ST Popsicle Stick Model
Posted: 03 Feb 2013 11:00 PM PST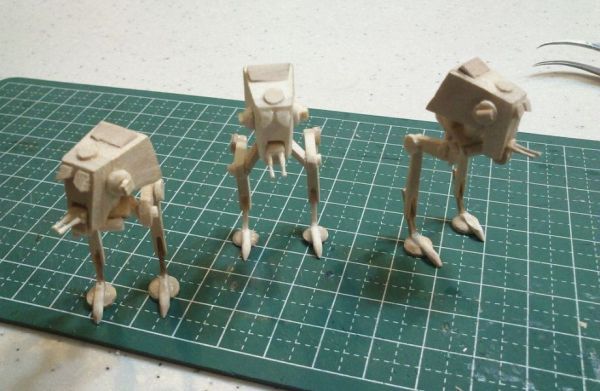 You've always wanted an AT-ST (All Terrain Scout Transport) from The Empire Strikes Back, and now you can make your own with just a few popsicle sticks! Instructables member popsicle_mini-models takes you through all the steps. The finished piece is only about three inches tall. A commenter suggests that if you break one, or it doesn't balance correctly, take it out in the snow and set it on fire while recording video. That will come in handy when you produce your epic science fiction masterpiece! Link -via Geeks Are Sexy

Posted: 03 Feb 2013 10:00 PM PST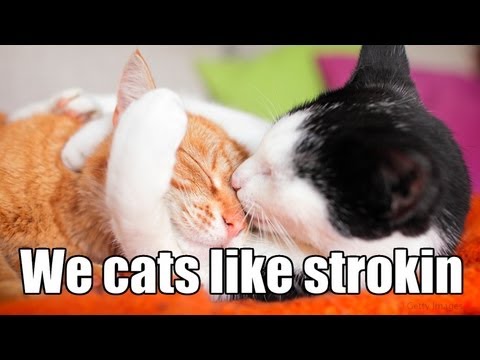 To the point of manipulating us by purring, no less. Science took a little break from finding a cure for cancer and found the answer: stroking neurons (heh!).
Take a look at this cute YouTube clip produced by Nature (yes, that serious science publication): Link - via Why Evolution is True
Posted: 03 Feb 2013 09:00 PM PST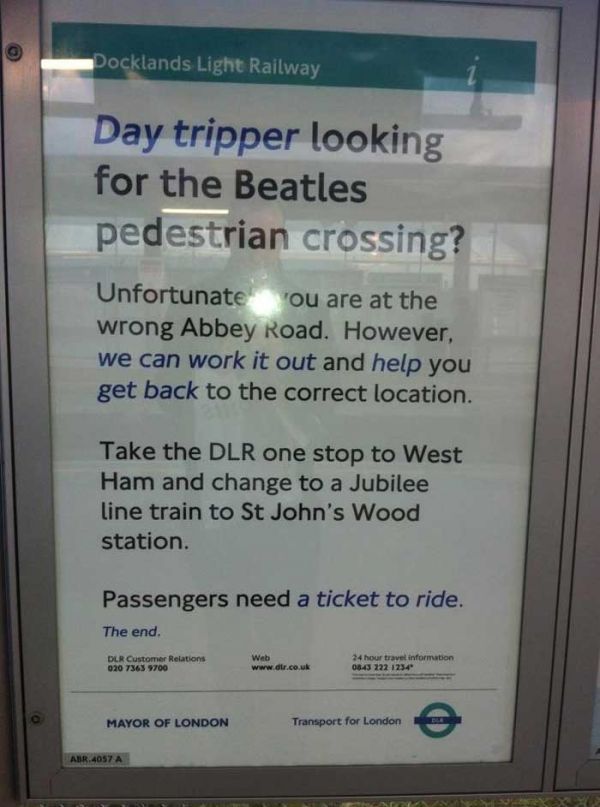 Hey! The Abbey Road train station in London isn't the Abbey Road you're looking for. Luckily, Docklands Light Railway is not only aware of your mistake, but they go all out with the Beatles puns to make it seem more like a lark than an error. -via Arbroath
Posted: 03 Feb 2013 08:00 PM PST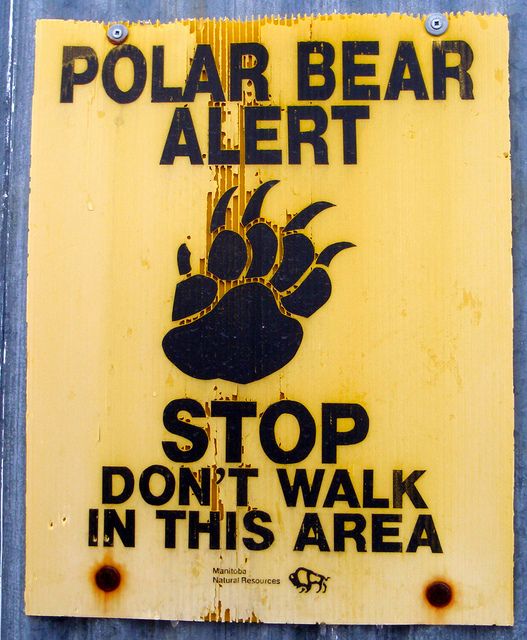 The town of Churchill, Manitoba, Canada bills itself as "The Polar Bear Capital of the World." It's not a joke. These dangerous predators routinely wander into town. The bears have impacted local customs, as writer Zac Unger describes:
"We were in this town in northern Manitoba where polar bears literally will walk down Main Street. There are polar bears in this town. People will leave their cars and houses unlocked, and it's perfectly good form just to duck into any open door you can find when there's a polar bear chasing you.

"People use what they call Churchill welcome mats, which is a piece of plywood laid down in front of the door or leaned up against the door with hundreds of nails sticking out so that when the polar bear comes up to pad across your porch, he's going to get a paw full of sharp nails."
Link -via Althouse | Photo: em_j_bishop
Posted: 03 Feb 2013 07:00 PM PST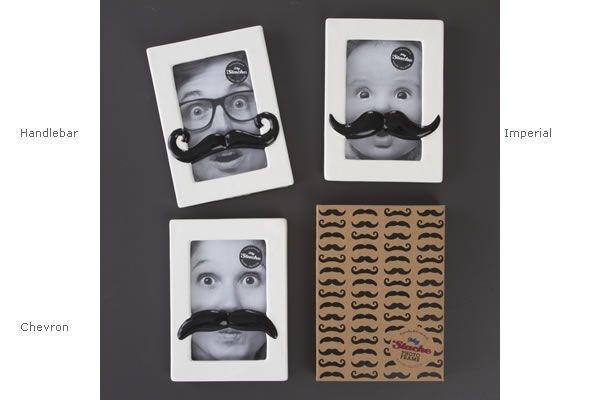 Mustache Photo Frame (sold individually)
Are you looking for a quick way to add a little character to your home decor? You need a Mustache Photo Frame from the Neatoshop. This hip frame is available in 3 different styles: Chevron, Handlebar, and Imperial. Buy one or be daring and collect all three.
Be sure to check out the NeatoShop for more great Home Decor items.
Posted: 03 Feb 2013 07:00 PM PST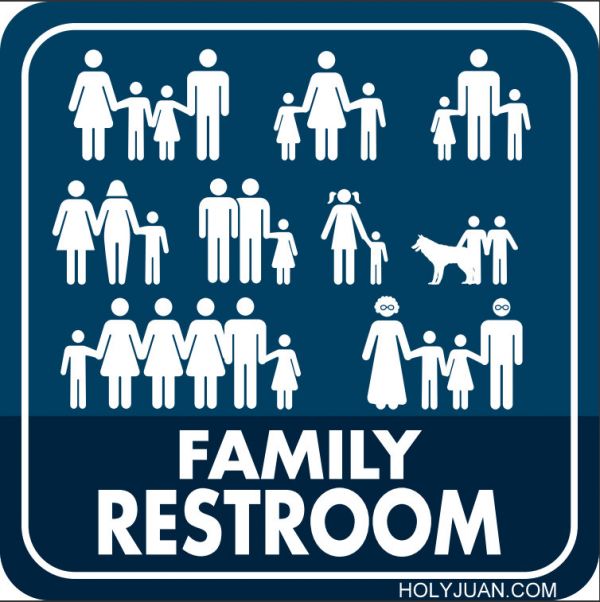 Families come in all shapes, sizes, and configurations. A graphic artist named Stephanie designed this family restroom sign to make it clear that it's an inclusive comfort station. I bet there's even has a diaper changing station! Link
Scientists Create Living Crystals
Posted: 03 Feb 2013 06:00 PM PST
Sometimes, science follows science fiction. Take, for example, the case of "living crystals," which sounds like a race of alien beings. But thanks to science, they're now real.
Physicists Jérémie Palacci and Paul Chaikin of New York State University had created microscopic cubes of hematite - a compound consisting of iron and oxygen, sheathed in a spherical polymer coat with one corner exposed - that behave as if they were alive.
Under certain wavelengths of blue light, hematite conducts electricity. When the particles are placed in a hydrogen peroxide bath under blue light, chemical reactions catalyze around the exposed tips.

As the hydrogen peroxide breaks down, concentration gradients form. The particles travel down these, aggregating into crystals that also follow the gradients.
Random forces pull the crystals apart, but eventually they merge again. The process repeats again and again, stopping only when the lights go out.

The ultimate goal of the work is to study how complicated collective behaviors arise from simple individual properties, perhaps informing molecular self-assembly projects, but it's hard not to think about the origin-of-life implications.

"Here we show that with a simple, synthetic active system, we can reproduce some features of living systems," Palacci said. "I do not think this makes our systems alive, but it stresses the fact that the limit between the two is somewhat arbitrary."

Chaikin notes that life is difficult to define, but can be said to possess metabolism, mobility, and the ability to self-replicate. His crystals have the first two, but not the last.
I, for one, welcome our new crystal overlords!
Brandon Keim of Wired has the story and video clip: Link
Posted: 03 Feb 2013 05:00 PM PST

That combination dairy science/dance degree didn't actually help you when interviewing in either field. Grant Snider of Incidental Comics notes some other poor choices.
Stockholm's Incredible Futuristic Metro
Posted: 03 Feb 2013 04:00 PM PST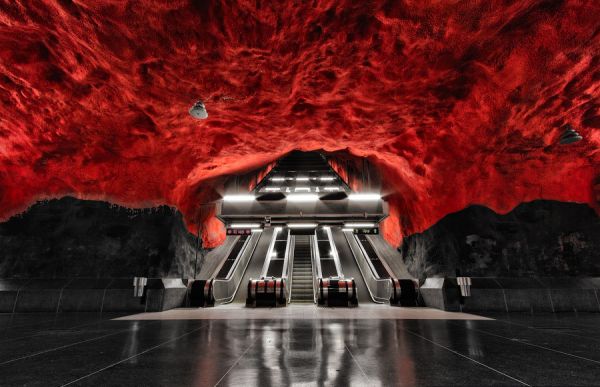 The subway in Stockholm has been referred to as "the world's longest art exhibition." More than 150 artists have contributed to the design of 90 stations along the 68 miles of subterranean tracks. The project has been ongoing for more than 50 years! The bulk of the designs were done in the 1970s, and some stations have undergone updates since then. And each station has its own theme, colors, and atmosphere. See more gorgeous pictures at Tech Graffiti. Link

(Image credit: Alexander Dragunov)
Predicting the Future by Reading The New York Times
Posted: 03 Feb 2013 03:00 PM PST
Forget crystal balls and precogs! Eric Horvitz of Microsoft Research and Kira Radinsky of Technion-Israel Institute were able to create computer algorithms that can predict the future by reading The New York Times, Wikipedia, and other web sources:
The methods we describe operate on newsfeeds and can provide large numbers of predictions. We demonstrate the predictive power of mining thousands of news stories to cre- ate classifers for a range of prediction problems. We show as examples forecasts on three prediction challenges: proactive alerting on forthcoming disease outbreaks, deaths, and riots. These event classes are interesting in serving as examples of predictions that can serve as heralds for attention for guiding interventions that may be able to change outcomes for the better. We compare the predictive power of the methods to several baselines and demonstrate precisions of forecasts in these domains ranging from 70% to 90% with a recall of 30% to 60%.
GigaOm has the story: Link
Posted: 03 Feb 2013 02:00 PM PST
Posted: 03 Feb 2013 01:00 PM PST
(YouTube link)
It sounded like such a good plan, they had to record it for the internet. They spotted a vending machine in which a previous customer did not get a bag of popcorn because it got hung up. The solution: buy something heavy that will drop on it and dislodge it! But you know what they say about an offer that seems too good to be true… Final score: vending machine 3, customers 0. -via Daily of the Day
Posted: 03 Feb 2013 12:00 PM PST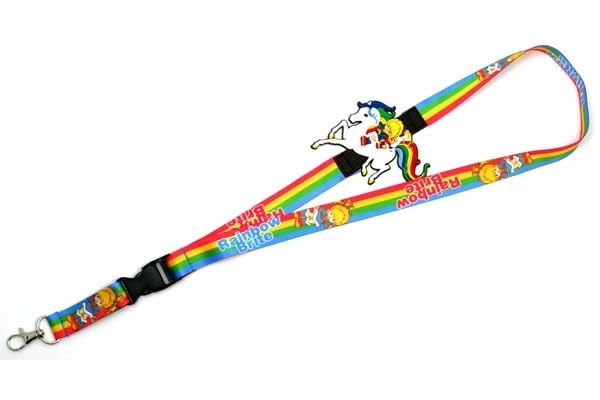 Could you use a little rainbow power to get you through your dark and gloomy day at the office? You need the Rainbow Brite Lanyard from the NeatoShop. This cheery lanyard features a laser cute soft dangle of Rainbow Brite, Twink, and Starlite. It is perfect for holding you office ID or keys.
Be sure to check out the NeatoShop for more great Office Supplies and fantastic Rainbow Brite items.
Spider's Brain is So Large It Overflows to Its Legs
Posted: 03 Feb 2013 12:00 PM PST

Image: Wcislo Lab
The brains of tiny spiders are SO large that they fill their body cavities and overflow into their legs:
"The smaller the animal, the more it has to invest in its brain, which means even very tiny spiders are able to weave a web and perform other fairly complex behaviors," said William Wcislo, staff scientist at the Smithsonian Tropical Research Institute in Panama. "We discovered that the central nervous systems of the smallest spiders fill up almost 80 percent of their total body cavity, including about 25 percent of their legs."
We All Live in a Yellow Submarine
Posted: 03 Feb 2013 11:00 AM PST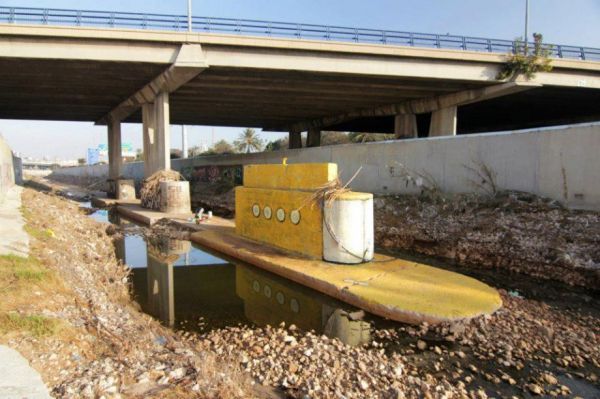 A submarine heads out to sea in this work in Tel Aviv by Dede. Full spead ahead, Mister Boatswain. Full speed ahead.
Artist's Website -via Street Art Utopia | Photo: Daniel Wechsler
Posted: 03 Feb 2013 10:00 AM PST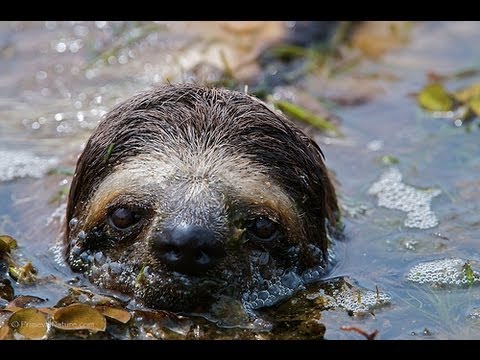 (YouTube link)
Sloths can swim! In fact, they can move through the water three times faster than they move on land. That really isn't saying much, so people still rescue "drowning" sloths. The sloths are probably complaining constantly about this misguided altruism, but as they complain so slowly, no one pays attention. -via Arbroath
Posted: 03 Feb 2013 09:00 AM PST
There's nothing better than a good math pun, especially when you don't have to thoroughly understand the math to get it. The Fourier Transform is named that in honor of French mathematician and physicist Joseph Fourier. If that's not a case of nominative determinism, I don't know what is! From Saturday Morning Breakfast Cereal. Link -via 22 Words
Posted: 03 Feb 2013 08:00 AM PST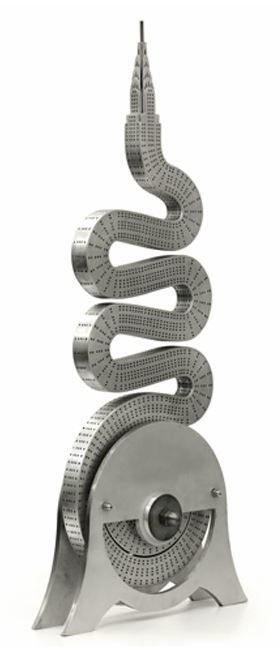 I love Alexandre Arrechea's playful take on the erection of the Chrysler Building. Do you need it to go higher? Just turn the spindle. This sculpture is one of his interpretations of famous skyscrapers in New York City, some of which are as high as twenty feet (the sculptures, not the skyscrapers).
Posted: 03 Feb 2013 07:00 AM PST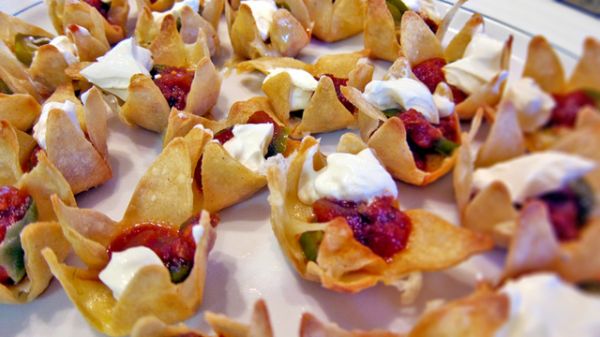 A flat nachos chip doesn't hold enough toppings or dip. Sure, you can buy chips that are scoop-shaped, but homemade nachos not only taste great, but impress party guests. Here's how to make the perfect scoop-shaped nachos in a mini muffin pan.
Next step: custom chip. Chips are, of course, made from corn tortilas. So making your own chip is really not that big a deal: You just fry a corn tortila. No problem. Getting the tortilla into the muffin divot: a little bit more of a problem. You can't just cram the thing, because it will just crumple up, consuming all the space that is reserved for cheese. Never forget: This is about cheese.

In order to make a chip that fit in the tray perfectly, we enlisted the help of staff writer Jamie Condliffe, who also happens to have a Phd in engineering. We got the dimensions of the muffin divots—top diameter, internal diameter, and height of the sides—and then used CAD to figure out a shape that would fold perfectly into the muffin tin.
The rather geeky instructions for making your own scoop-shaped chips to hold and contain the perfect amount of cheese, salsa, sour cream, and other delicious additions are at Gizmodo. Link -via Nag on the Lake
28-Foot Long Fourth Doctor Scarf
Posted: 03 Feb 2013 06:00 AM PST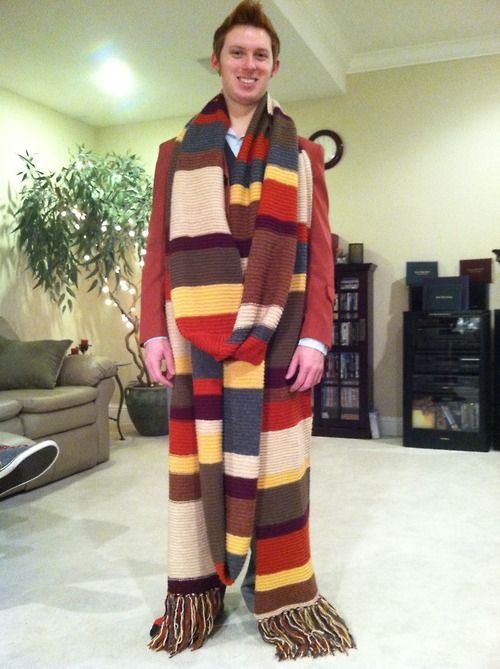 Because the Fourth Doctor's cumbersome scarf wasn't quite long enough, Alex knitted by hand this version that is 28 feet, 1 inch long. He writes:
I'm really burned out on the Doctor Who Scarf thing now, but I'm sure eventually I'll make another one of these and sell it. But before I do that, my next replica will be the S18 scarf - completely different.
You are subscribed to email updates from Neatorama
To stop receiving these emails, you may unsubscribe now.
Email delivery powered by Google
Google Inc., 20 West Kinzie, Chicago IL USA 60610