---
Posted: 19 Feb 2013 04:00 AM PST
Does your cat walk all over your desk? It's' nothing new, cats have been walking all over humans since, like, forever as this photo from Emir O. Filipovic of the University of Sarajevo's History Department shows. Emir was working on a 15th century manuscript when he ran across this medieval cat paw prints: Link - via The Weasel King
Posted: 19 Feb 2013 03:00 AM PST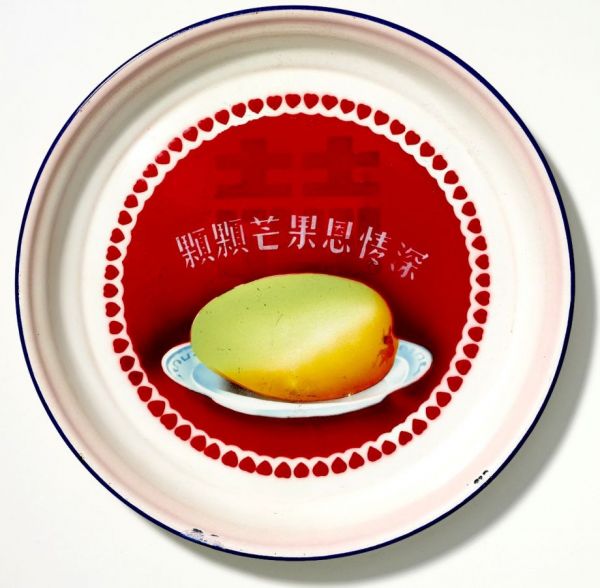 A shift in the political focus in China coincided with a box of mangoes in 1968, which led to a year-long fad that equated mangos with China's leader Mao Zedong. The rejection of the overzealousness of the Red Guards gave way to the promotion of the working class as the vanguard of communist idealism. And the mangos just happened to be in the right place at that time.
One week after Mao dissolved the Red Guards, on August 4, Pakistan's foreign minister, Mian Arshad Hussain, and his wife met with the Chairman. It was not an especially momentous occasion on the order of, say, President Richard Nixon's trip to China in 1972. Rather, it was your basic, run-of-the-mill courtesy call from a foreign dignitary paying homage to a bigger, mightier neighbor. And because China is a gift-giving society, Mr. Hussain brought a case of mangoes with him, in the same way that you or I might stop off at the liquor store on the way to a party to pick up a bottle of wine so we don't arrive empty handed.

The next day, Mao delivered a message to the workers, who were still stationed at Qinghua University, designating them as the "permanent managers" of the nation's education system. Accompanying the message was the untouched case of Pakistani mangoes. In the days to come, much would be made of Mao's "refusal to eat the fruit," which was interpreted as "a sacrifice" on the Chairman's part "for the benefit of the workers."

In fact, says Murck, the truth may have been a good deal simpler. "Apparently," Murck says, via Skype from her home in Beijing, "Mao didn't like fruit. Mangoes are messy, so he would have needed someone to peel and slice them. It was an easy re-gift."

Of course, that's not how the workers saw it. For them, the mangoes were imbued with all sorts of power. They were the vehicle conveying a rare personal message from Mao, in which he thanked them for their heroism in the battle with the Red Guards. Even more auspiciously, the mangoes' appearance coincided with the transfer of the Cultural Revolution's stewardship from members of the nation's intelligentsia (as personified by the student Red Guards) to its workers.
So mangos became a powerful symbol of Mao worship. The fruit was added to posters, dishes, and textiles. The original mangoes were preserved in reliquaries for proper veneration. There are even cases of people who were arrested for not showing the proper reverence for mangos! Some of those mango items are now part of an exhibit in Zurich about the era. See some of them and read the whole story of the Mao Mango Cult at Collector's Weekly. Link
Clever Students Use Game Theory to Get Perfect Scores on an Exam
Posted: 19 Feb 2013 02:00 AM PST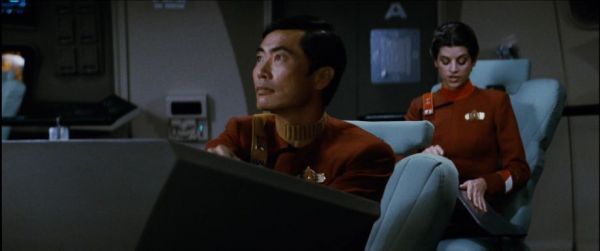 Dr. Peter Fröhlich of Johns Hopkins University grades exams so that the highest scoring exam receives a 100% grade and all others fall below on a curve. It wasn't a Kobayashi Maru scenario, but his exams are hard. Fröhlich's students devised a cunning plan to all get A grades. It involved boycotting the exam:
Since he started teaching at Johns Hopkins University in 2005, Professor Peter Fröhlich has maintained a grading curve in which each class's highest grade on the final counts as an A, with all other scores adjusted accordingly. So if a midterm is worth 40 points, and the highest actual score is 36 points, "that person gets 100 percent and everybody else gets a percentage relative to it," said Fröhlich.

This approach, Fröhlich said, is the "most predictable and consistent way" of comparing students' work to their peers', and it worked well.

At least it did until the end of the fall term at Hopkins, that is.

As the semester ended in December, students in Fröhlich's "Intermediate Programming", "Computer System Fundamentals," and "Introduction to Programming for Scientists and Engineers" classes decided to test the limits of the policy, and collectively planned to boycott the final. Because they all did, a zero was the highest score in each of the three classes, which, by the rules of Fröhlich's curve, meant every student received an A.
Dr. Fröhlich abided by his grading policy and gave all students A grades, as well as congratulating them on their cooperative spirit:
Fröhlich took a surprisingly philosophical view of his students' machinations, crediting their collaborative spirit. "The students learned that by coming together, they can achieve something that individually they could never have done," he said via e-mail. "At a school that is known (perhaps unjustly) for competitiveness I didn't expect that reaching such an agreement was possible.
Link -via The Volokh Conspiracy | Image: Paramount Pictures
Posted: 19 Feb 2013 01:00 AM PST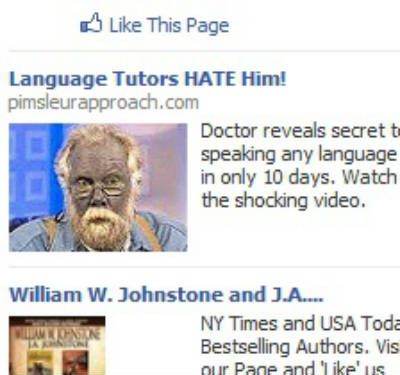 You've seen plenty of those ads that start "_____ hate him! ______reveals the secret to _____" that are accompanied by a picture of the so-called expert you can buy information from. But sometimes the picture is of someone you recognize, like Isaac Asimov, or the gentleman here, who is Paul Karason. Karason was in the news a few years ago for having blue skin due to the ingestion of colloidal silver. Who selects the random pictures for these ads? I would not be surprised at all if it were a bot. Link
Police Fired Hundreds of Bullets at Each Other
Posted: 19 Feb 2013 12:00 AM PST

Photo: Marvin Fong/The Plain Dealer
A car chase in Cleveland, Ohio, ended up in a deadly firefight where more than a dozen of Cleveland police officers exchanged fire. In total, they fired nearly 140 bullets in less than 30 seconds. But after the gunsmoke dissipated, it was clear they had a problem. A big problem:
A November car chase ended in a "full blown-out" firefight, with glass and bullets flying, according to Cleveland police officers who described for investigators the chaotic scene at the end of the deadly 25-minute pursuit.

But when the smoky haze -- caused by rapid fire of nearly 140 bullets in less than 30 seconds -- dissipated, it soon became clear that more than a dozen officers had been firing at one another across a middle school parking lot in East Cleveland.
Link - via Schneier on Security
Posted: 18 Feb 2013 11:00 PM PST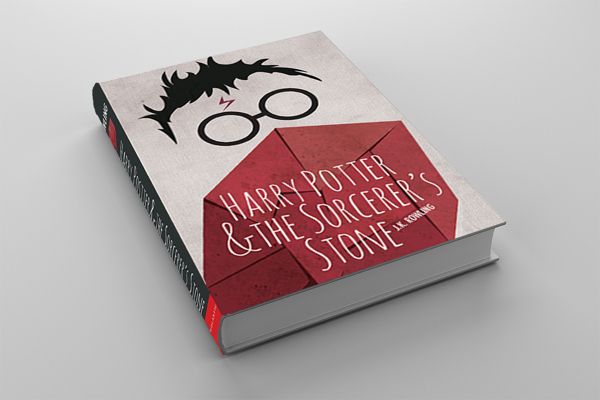 Scholastic books is giving Harry Potter and the Sorcerer's Stone a new cover. Artists and fans have been designing their own new covers for quite some time, some of which are quite remarkable. Flavorwire has ten minimalist makeovers for various Harry Potter books, and some of them cover the entire series. The cover shown here is from Kathie Bayne. Link
American Gothic Magnetic Dress-Up
Posted: 18 Feb 2013 10:00 PM PST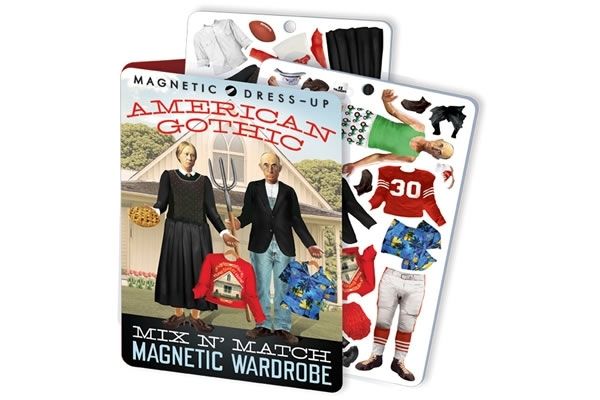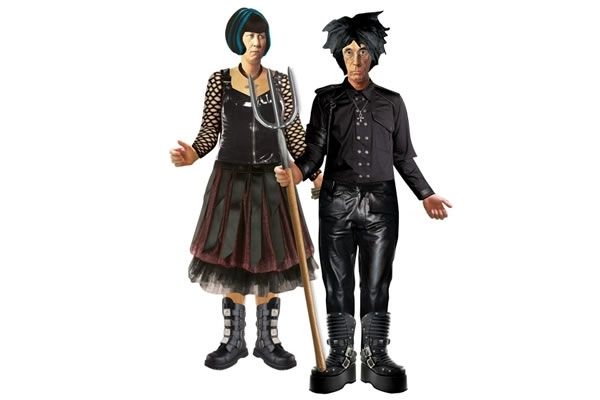 American Gothic Magnetic Dress-Up
Are you a huge fan of Grant Wood's American Gothic painting? Now you can immerse yourself in the American Gothic experience without having to travel to the Art Institute of Chicago. The American Gothic Magnetic Dress-Up from the NeatoShop includes 32 fantastic printed magnets for dressing and undressing your favorite 1930's characters.
Be sure to check out the NeatoShop for more great Magnets.
A Truck Carrying a Truck Carrying a Truck Carrying a Car
Posted: 18 Feb 2013 10:00 PM PST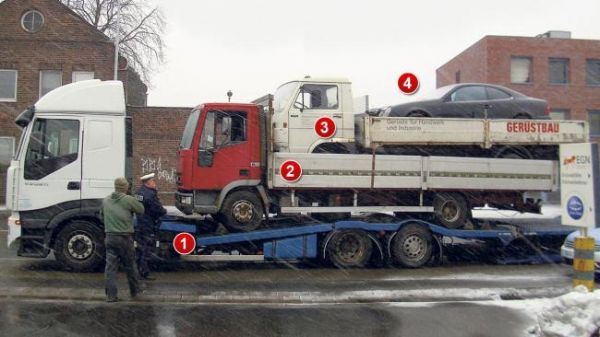 A Polish truck driver needed to move four vehicles to Belgium. As you can see, he devised an ingenious solution. He almost made it, but spoilsport police in the town of Krefeld, Germany stopped him.
Link (Translation) -via Jalopnik | Photo: Police of Krefeld
Posted: 18 Feb 2013 09:00 PM PST
No power in the universe can stop the Daleks, but even the powerful extraterrestrial race has got a commute. David Dewhurst snapped some photos of the filming of Doctor Who's "An Adventure in Space and Time," featuring a quadruplet of Daleks crossing the Westminster Bridge in London.
View more over at David's Flickr photoset: Link - via Kuriositas
Posted: 18 Feb 2013 08:00 PM PST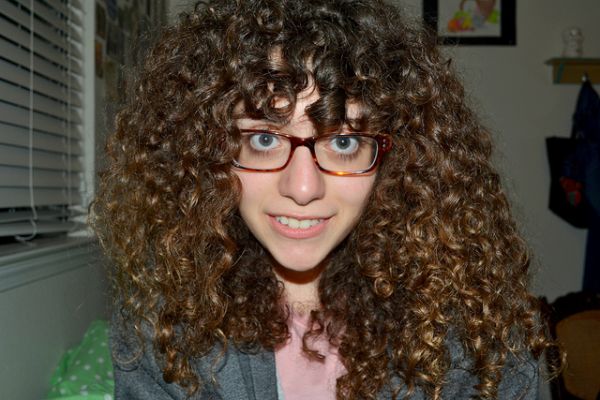 I spent an hour curling one daughter's hair for an occasion this past weekend, while the other daughter woke up from a nap with a full head of wavy curls. What's the difference?
On one level, the texture of a person's hair derives from his or her genes. A 2009 study looked at the genetics of waves and curls and reported a heritability of between 85 and 95 percent. (That means about nine tenths of the variation in hair texture within the sample could be ascribed to DNA.) How does this play out at the level of a single hair? Research shows that the curvature of a strand depends on the nature of its follicle. When a follicle is asymmetrical, the hair that it produces is oval in shape and tends to curl. When it's symmetrical, the strand that emerges grows round and straight.
But there's more. Popsci described the microscopic differences in naturally curly hair and hair from the rest of us. But they offer no easy solution for wanting the kind of hair you don't have. Link -via the Presurfer

(Image credit: Flickr user hourig94)
Posted: 18 Feb 2013 07:00 PM PST

Photo: Ken Steinhardt/OC Register
We're going to need a giant roll of newspaper to discipline that dog! As part of his exhibit "Ain't Painting a Pain," artist Richard Jackson created a giant 28-foot-high puppy that squirts yellow paint onto the side of the Orange County Museum of Art in Newport Beach, California:
Jackson said he crafted the dog from fiber glass and other composite materials with the help of an engineering company in Santa Ana. It consists of 52 digitally-cut-out pieces that were assembled on site.

Once the shell was placed, Jackson climbed into the dog with a big bucket of yellow paint, which he squirted on to the wall. Now a pump continuously shoots out the paint.

"The way I see it, it's funny," he said. "I understand that Newport Beach has traditionally been a conservative community. But, this is an art museum. This piece of art is making a commentary or statement. The dog is pissing on the museum."

The dog is what Jackson calls a "painting machine," a mechanism that helps create works of art. He has at least a half dozen other painting machines as part of the exhibit, including a herd of deer statues that shoot out paintballs.
Deepa Bharath of the OC Register has the story. Check it out: Link
Posted: 18 Feb 2013 06:00 PM PST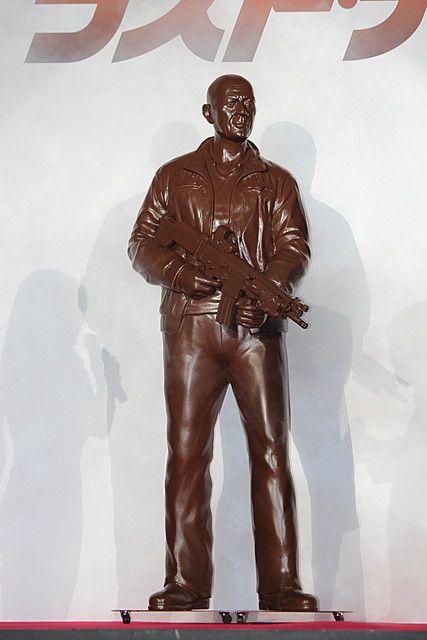 The new movie A Good Day to Die Hard opened last week to harsh reviews, but was still the top movie of the weekend. One good thing to come of it is this life-size replica of hero John McClane (Bruce Willis) sculpted of chocolate! This is apparently a promotion for the film in Japan. Link
Mississippi Finally Ratified the 13th Amendment Abolishing Slavery
Posted: 18 Feb 2013 05:00 PM PST
Well, it's about time! The state of Mississippi has finally ratified the 13th Amendment, some 150 years later.
The whole thing started when Dr. Ranjan Batra of University of Mississippi Medical Center saw Steven Spielberg's film Lincoln and told his colleague Ken Sullivan that the state actually never ratified the Amendment abolishing slavery:
[Sullivan] tracked down a copy of the 1995 Senate resolution, introduced by state Sen. Hillman Frazier, D-Jackson, who had been upset to learn Mississippi was the only state that had never ratified the 13th Amendment.

The resolution passed both the Mississippi Senate and House.

"It was unanimous," Frazier recalled. "Some didn't vote, but we didn't receive a 'nay' vote."

The last paragraph of the resolution called on the secretary of state to send a copy to the Office of the Federal Register.

Why the copy was never sent in 1995 remains unknown.

"What an amendment to have an error in filing," said Dick Molpus, who served then as secretary of state. "Thanks to Ken Sullivan for being a good citizen in bringing this oversight to light, so it can be corrected." [...]

After seeing the film, Sullivan contacted the office of Secretary of State Delbert Hosemann, who agreed to file the paperwork and make it official.
Link - via TPM Livewire
Posted: 18 Feb 2013 04:00 PM PST
(YouTube link)
This is the very definition of fluff snugglers: almost seven minutes of adorable animals of all kinds! Some of these you may have seen, but are worth another look, and some are new. My favorite had to be the poor turtle trying to eat the stickers on its aquarium. But the bunnies made my heart melt! (via Blame It On The Voices)
Posted: 18 Feb 2013 03:00 PM PST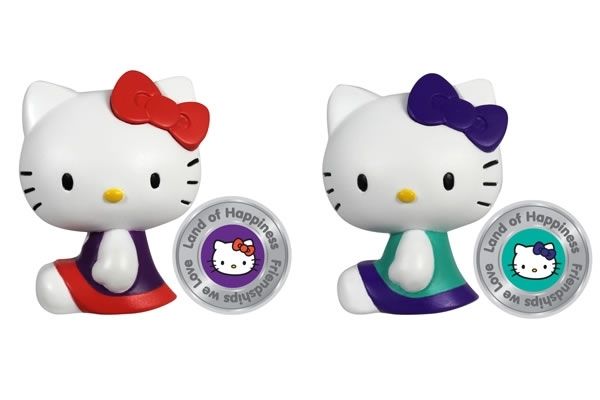 Attention Hello Kitty fans. Are you looking to take your relationship with Hello Kitty to another level. You need one of the Hello Kitty Shoulder Buddies from the NeatoShop. This fantastic wearable figurine attaches to your clothes with magnets. Slide the magical coin under your shirt sleeve and place your should buddy on top of the coin on the outside of your shirtsleeve. Voila! Hello Kitty is your new codependent friend. You never have to leave home without her.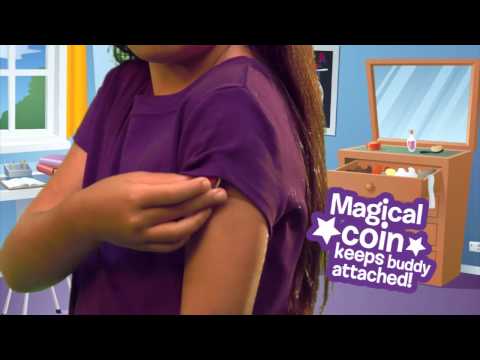 The Hello Kitty Shoulder Buddies comes in 8 different styles. Buy one or collect them all. Know someone who could use a buddy of their own, but Hello Kitty just isn't their style other Shoulder Buddies are also available.
Be sure to check out the NeatoShop for more fantastic Hello Kitty items.
Gayke: Teen Comes Out with a Gay Cake
Posted: 18 Feb 2013 03:00 PM PST
15-year-old gay teen named Laurel came out of the closet with great taste. Literally. She baked a "gayke" cake and presented her parents with a touching note:
Good morning parents, I'm gay. I've wanted to tell you for a long time. I thought doing it this way would be a piece of cake. I hope you still love me. I mean, it's hard not to love someone who baked you a cake.

All my friends know and still love me. Your acceptance would be the icing on the cake. I hope you, much like this cake, are not in tiers.

I hope we can look back on this and say "boy, this one really takes the cake."

It gets batter.

Love, Laurel (sorry for so many puns)
Link - Oh, by the way, her parents loved it.
The Laundromat That Looks Like a Nightclub
Posted: 18 Feb 2013 02:00 PM PST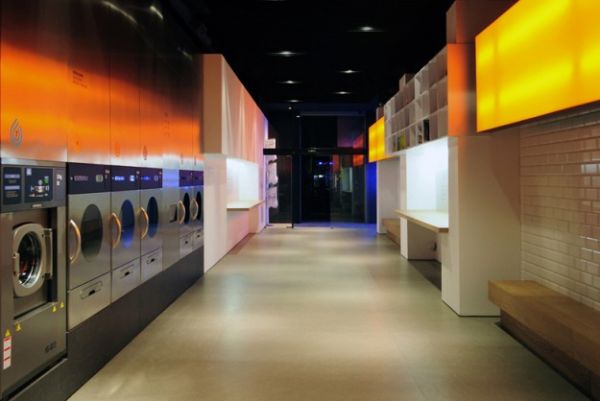 Don't wait until you're out of clothes before doing your laundry. You'll want to dress sharp when you show up at Splash, a new laundromat in Barcelona. Frederic Perers designed it with the ambiance of a nightclub. You can view more photos at the link.
Link and Official Website -via Bit Rebels
Posted: 18 Feb 2013 01:00 PM PST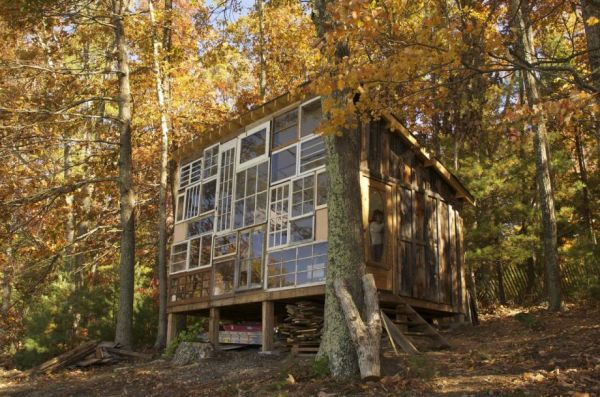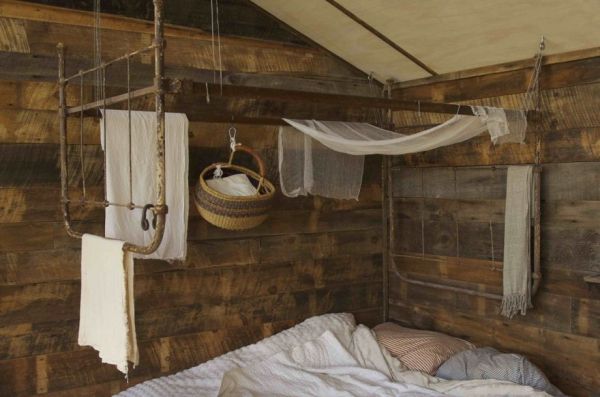 Lilah and Nick built this wonderful cabin in West Virginia out of reclaimed lumber and filled it with eccentric castoff vintage and antique furnishings. One wall is made completely of old windows. I particularly like this imaginative use of an old cast iron bed frame -not as a bed, but as a hanging rack over the bed!

Found at Cabin Porn. Link

Pictures from the cabin's Tumblr site. Link
Posted: 18 Feb 2013 12:00 PM PST
The town of Scarfolk, England is imaginary (I checked). It's the subject of graphic designer Richard Littler's ongoing project showing life in a horrifying town that never left the 70s:
Scarfolk is a town in North West England that did not progress beyond 1979. Instead, the entire decade of the 1970s loops ad infinitum. Here in Scarfolk, pagan rituals blend seamlessly with science; hauntology is a compulsory subject at school, and everyone must be in bed by 8pm because they are perpetually running a slight fever. "Visit Scarfolk today. Our number one priority is keeping rabies at bay."
Link -via American Digest
Posted: 18 Feb 2013 11:00 AM PST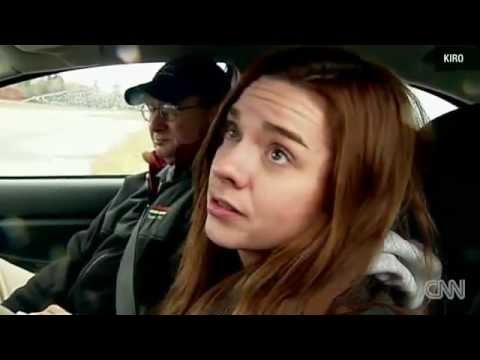 (YouTube link)
CNN affiliate KIRO tested drivers before and after they smoked marijuana to see how it affects their abilities. Something that had never occurred to me is how states with varying levels of legal marijuana use have to establish limits on how much would make you legally ineligible to drive a vehicle. They have, and if these test subjects are any indication, one would probably need to consume several times the legal limit before police will observe you driving erratically. That said, you should never operate a vehicle, or any heavy machinery, while impaired, legally or not. -via reddit
A Hotel That Lets You Sleep Like a Homeless Person
Posted: 18 Feb 2013 10:00 AM PST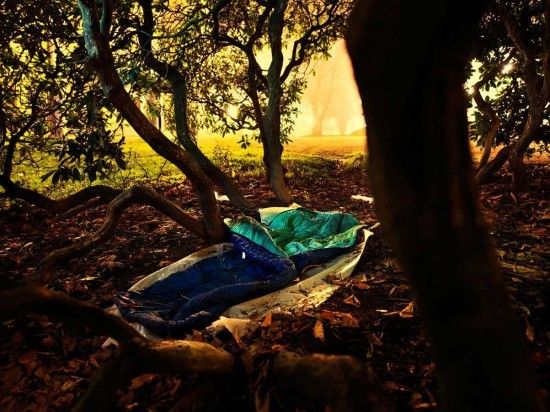 In order to raise awareness of the problem of homelessness in Gothenburg, Sweden, the magazine Faktum lets you reserve a spot where a homeless person might sleep:
Charging customers 100 Swedish krona per night (about $16), the hotel's website guides visitors through the grim urban spots where homeless people find shelter, and invites them to enjoy the "accommodations."

"A highly prized location with a magnificent view of the city, Slottsskogen offers a living out of the ordinary," reads the description of one of the hotel's "rooms," which, in this case, consists of a couple of park benches on a gloomy, abandoned terrace at the edge of the woods. Other options include spots under a bridge, on the docks, in a derelict factory, or even on a stadium that "freezes in winter, turning into a cozy skating ring. [sic]"
Link -via Oddity Central | Photo: Faktum Hotels
Blue Willow Video Game Dinnerware
Posted: 18 Feb 2013 09:00 AM PST
Artist Olly Moss created his own version of the classic Blue Willow china pattern by incorporating video game imagery into the design. These would blend into my own china collection seamlessly, but would also get my grandson to eat all his vegetables just to see what was underneath! Link -via Laughing Squid

See more from Olly Moss.
Scream Wallet With Sound Effects
Posted: 18 Feb 2013 08:00 AM PST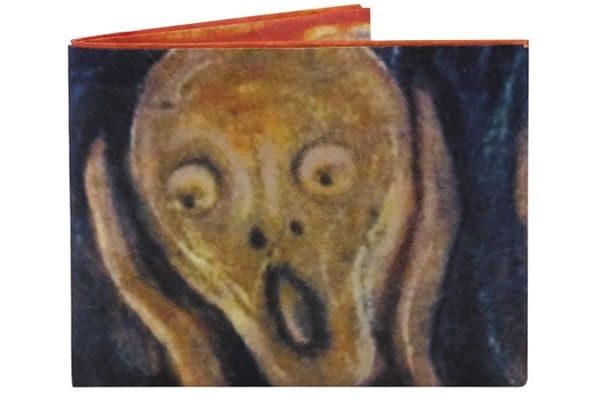 Do the rising prices of gas, groceries, and daily necessities just make you want to scream? Let your frustration be known with the Scream Wallet from the NeatoShop. This frighteningly fabulous light-weight Tyvek wallet screams every time you open it. Don't worry, there is an on/off option for those times that screaming would be inappropriate.
Talking Shakespeare Insult Wallet and chanting Buddha Wallet also available. Buy one or buy all three and make it an amazing set.
Be sure to check out the NeatoShop for more great Wallets, Purses & Coin Bags.
Posted: 18 Feb 2013 08:00 AM PST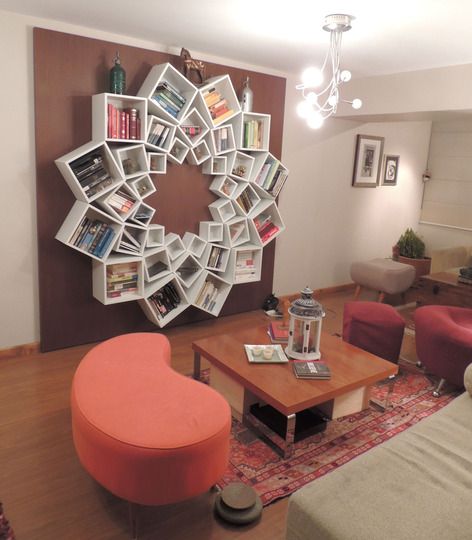 Veronica's bookcase elegantly displays the beauty of the written word and the reading life. She writes:
My apartment is quite small and I am lawyer so I have to read a lot. I really enjoy it,and didn't want to have the typical 50 inch tv on my living room wall...

I needed a library but it had to be different, so I made one inspired by a mandala. I think the carpenter did a great job, exactly what I designed!
Posted: 18 Feb 2013 07:00 AM PST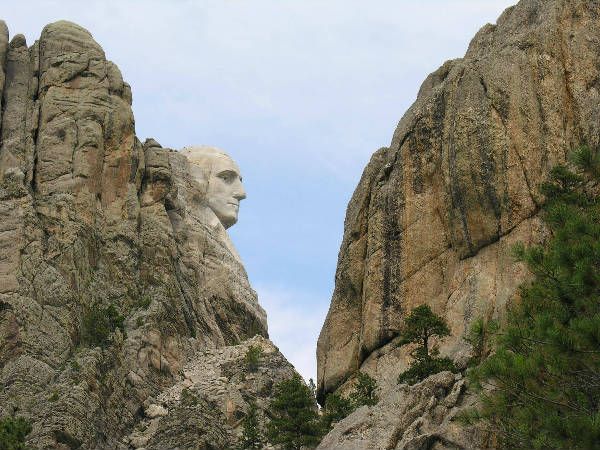 Aha! If you saw this headline in your RSS feed, you probably thought it would be this classic image. According to the reddit thread, this is the view of Mt. Rushmore you get if you don't want to pay for parking. Washington is keeping an eye on everything. If you've ever scoped out Mt. Rushmore on Google Image Search, you'll notice that Washington may be looking in a number of directions depending on your point of view. That's because his countenance is carved from the part of the cliff that juts out the furthest. Link
Continue reading for bonus silliness from Mount Rushmore.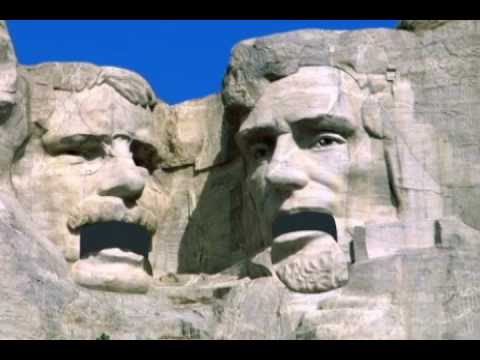 (YouTube link)
Posted: 18 Feb 2013 06:00 AM PST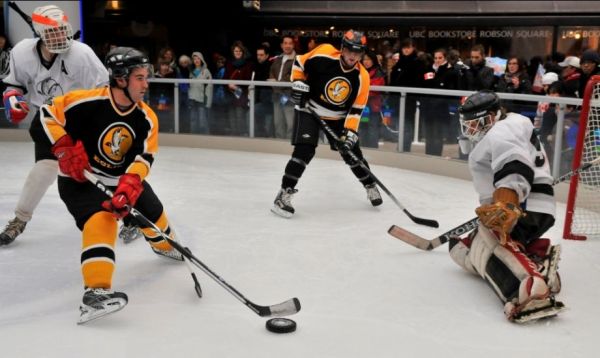 Over the weekend, Canada held its first national blind hockey tournament. How do visually impaired people play hockey? With a big, hollow puck 10 centimeters across and filled with metal nuts and bolts that rattle. Players follow the sound around the ice:
"Blind hockey" is a bit of a misnomer, since the sport is played by both fully blind players and those who have as much as 10 per cent of their vision. Those with the most vision tend to play forward as they are best suited to making shots on goal and passing. Lower-vision players tend to play defence, while players with the least vision or no vision play goal, since they don't need to move around the ice as much.
You can watch a video at the link.
Link -via Marginal Revolution | Photo: Courage Canada
The White House: Keeping Up Appearances
Posted: 18 Feb 2013 05:00 AM PST
This Presidents Day article is from the book Uncle John's Bathroom Reader Plunges Into the Presidency.
The White House changes with the times and the presidents.

A longtime symbol of American freedom and power, the White House, at its heart, is really just a well-known family home. Each First Family has adapted the building and its furnishings to suit their own needs and tastes. And each family has left its mark on the White House.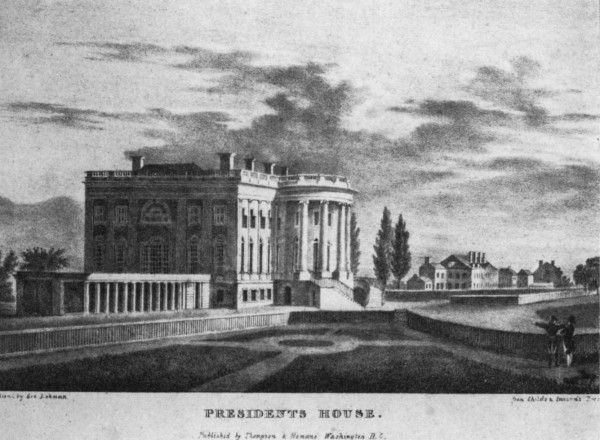 LET THERE BE LIGHT …AND HOT WATER

The early administrations didn't have much to work with. The executive mansion wasn't even completed when its first resident, John Adams, moved into live out the last few months of his presidency. Since there was no indoor plumbing of any kind, water had to be hauled from nearly a mile away. Abigail Adams couldn't find enough wood to build a laundry line -and she couldn't find laborers to build one anyhow- so she hung the First Family's wet clothes out to dry in the East Room (now one of the most elegant state rooms).

To help the decorating process along, Congress allocated $14,000 (a princely sun in the early 19th century!) for furnishings during Adams' four months in the White House and gave his successor, Thomas Jefferson, $29,000. Much of this money went simply to painting and plastering. Even though Jefferson was only the second resident of the White House, during his stay he had to replace the roof, which leaked almost as soon as it was up. What little furniture the Adamses had contributed had been ruined. Jefferson ended up bringing his own furniture from his estate, Monticello, to decorate the White House. He did temporarily solve the water problem; he smartly set up an attic cistern to catch the DC rainwater.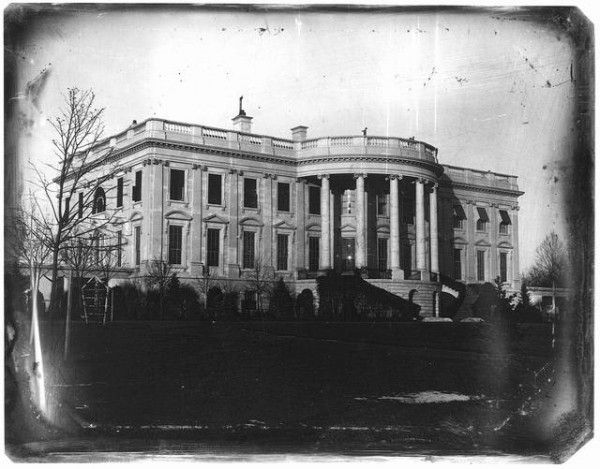 The first photograph of the White House, 1846.
As the years went on White House residents continued to upgrade their home with modern conveniences and luxuries. In 1833, during Andrew Jackson's second term, pipes were installed to bring in water for bathing. Jackson spent more than $45,000 on elegant additions to the mansion, including china and crystal from France. He rebuilt the East Room to make it impressive and grand. But critics argued that Andrew "Old Hickory" Jackson's cohorts were not suited to such finery. Many rugs were ruined by muddy boots and many curtains damaged by souvenir hunters who cut swatches from the window coverings. (Such rowdiness could have been predicted by the mob scene at Jackson's inaugural celebration, which forced the new president to jump out a White House window to escape).
But the need for sufficient water, heat, and light had not abated. Martin Van Buren put in a basement reservoir for cooking and bathing needs. By 1853, there were bathtubs in the family quarters with hot and cold running water. In 1848, President James K. Polk installed gas lighting, to replace the oil lamps and candles. Millard Fillmore brought in a kitchen stove in the 1850s; before this the cooks had prepared elegant meals at an open fireplace. The first central furnace, a coal-fueled hot water and hot air system, was installed in 1853, after Franklin Pierce moved in. Benjamin Harrison brought in the first electrical lighting -but the Harrisons were afraid to turn the lights on and off for fear of getting shocked.

LINCOLNS MAKE IT OVER

During the Civil War, while her husband went about the business of saving the Union, Mrs. Mary Todd Lincoln took it upon herself to redecorate the White House. She first supervised scrubbing down the walls and floors, painting, and replastering the entire house. For the first time in years, the White House was actually clean.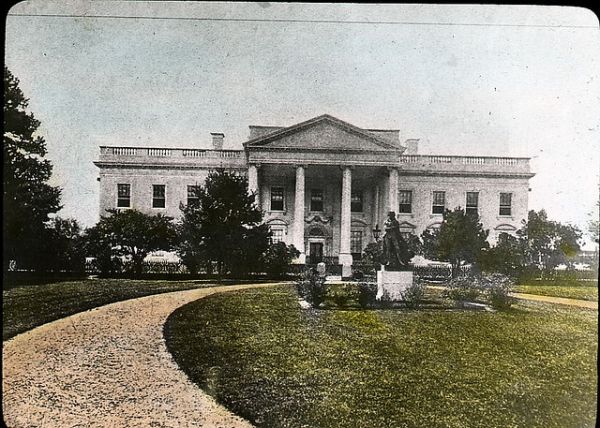 The White House in 1860.
Congress had been generous enough to allot $20,000 for new furnishings; the money had to last over the course of four years. This sum was more than four times President Lincoln's salary had been before he took office, and thus it seemed a fortune to Mrs. Lincoln. Nevertheless she managed to spend it -and then some. She traveled to New York and Philadelphia and bought the best and most expensive of everything. Mary concentrated on the family quarters, especially the guest bedroom, which she furnished with what is now known as "the Lincoln bed." (The president, in fact, probably never slept in it.)

Once everything was finished, Mrs. Lincoln's critics approved of the new elegant and refined look. But her husband, not so much. Abe was furious with her overspending and would not (initially) agree to her plan to ask Congress to approve a supplementary appropriation. "It would stink in the nostrils of the American people to have it said that the President of the United States had approved a bill overrunning an appropriation of $20,000 for flub dubs for this damned old house, when the soldiers cannot have blankets." He vowed he would pay the overdraft himself. But eventually Lincoln came to realize that he didn't have sufficient funds (almost $7,000) for this gesture and quietly agreed to let Congress cover the deficiency.

HUNTING TROPHIES AND "HAUNTED" CHANDELIERS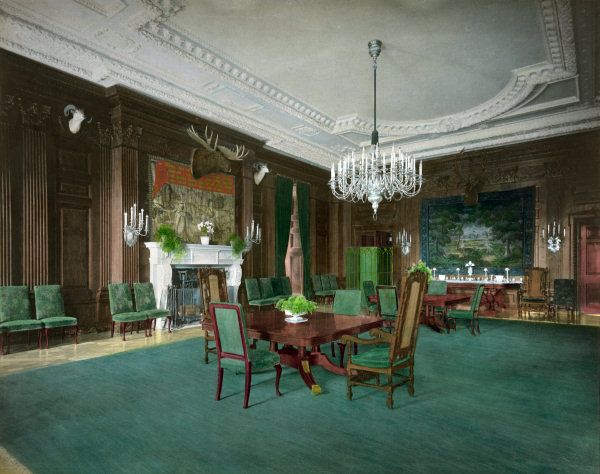 The State Dining Room with Moose Heads under Theodore Roosevelt 1906. (Library of Congress)
The next major restructuring of the White House took place during Theodore Roosevelt's administration in 1902. Congress appropriated $540,641 to remodel the executive mansion, including $65,196 for a "temporary" office building to be known as the West Wing. Teddy Roosevelt was eager to make over the White House in his own testosterone-soaked image and happily declared "Smash the glass houses!" (the conservatories that had been up since James Buchanan's time). He threw out Chester Arthur's Tiffany screens and William McKinley's potted palms and added moose heads and bear rugs. He had the modern West Wing built on the foundation of Jefferson's office buildings, and he added offices for reporters for the first time.

The West Wing went through several more renovations through the years. After a devastating fire on Christmas Eve 1929, the offices needed another overhaul. In 1934 when construction was complete, the newly remodeled White House included three new stories of office space added to the East Building and a secret (at the time) underground bomb shelter in the basement of the Treasury Building, connected by an underground passageway to the White House. During his administration Franklin D. Roosevelt enlarged the West Wing and also arranged for the construction of the East Wing. During World War II military guards were stationed for the first time in the halls, and bulletproof glass was installed in the Oval Office windows.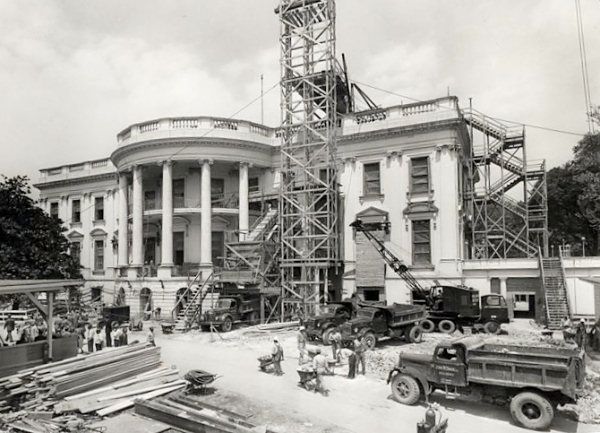 Structural Renovation circa 1950.
Several years later in 1948, President Harry S. Truman noticed chandeliers swaying suspiciously in the White House and was alarmed when his daughter Margaret's grand piano leg punctured the floor of her room and some of the ceiling beneath. Truman ordered a study of the mansion structure at once. Horrified inspectors proclaimed that the White House was still standing "purely by habit." The First Family was moved immediately to Blair House, across the street on Pennsylvania Avenue. The interior of the White House was gutted and rebuilt, at a cost of $5,761,000; work was completed in 1952.

CH…CH…CHANGES

Style maven Jacqueline Kennedy sought to make the White House the nation's finest showplace, furnished with top-quality American antiques and accented by eighteenth- and nineteenth-century paintings. In 1961 she created the Fine Arts Committee for the White House and the Special Committee of Paintings, and she set about redoing the mansion. In 1962 she conducted a widely-viewed TV tour of the White House, giving many Americans their first glimpse of the newly refurbished executive mansion. By the time of President John F. Kennedy's assassination in 1963, Mrs. Kennedy's committee had restored the state rooms on the first floor and several historic rooms on the second.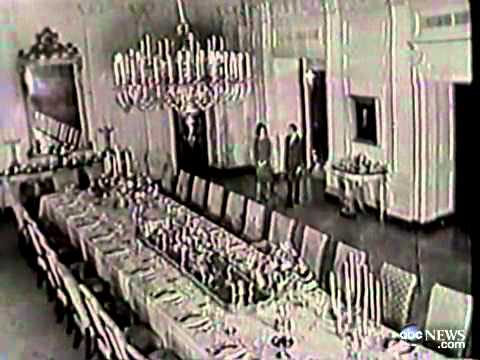 (YouTube link)
Thanks to Jackie Kennedy, incoming First Ladies may now furnish and decorate the second- and third-floor residence quarters as they see fit. But the ground floor corridor and main public rooms must be maintained in their museum-like state, according to a law passed by Congress in 1961 to protect and continue the historic restoration begun during the Kennedy administration. Any proposed changes or additions in these public rooms have to be approved by the Committee for Preservation of the White House.

First Ladies can make selections from furniture and artwork already in the White House and from a government warehouse containing pieces used by previous occupants of the executive mansion. If she still cannot find artwork that she likes, she may borrow additional pieces from the National Gallery. The artwork rotates through the executive mansion much like it rotates through a museum: the finest pieces are always on display but often finding new locations. (Presidents have been known to rearrange presidential portraits so that paintings of their partisan soul mates take center stage.)

THE TRADITION CONTINUES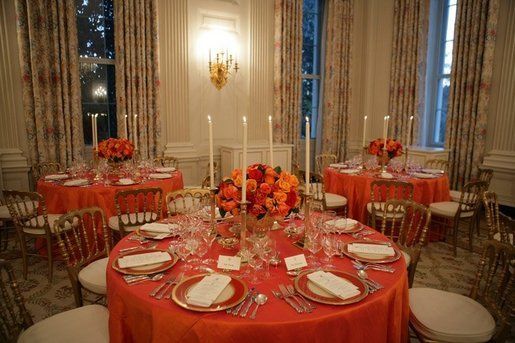 The State Dining Room featuring the "Reagan Red" China.
Mrs. Kennedy's successors carried her torch and continue to work to make the White House a first-class representation of American style. Lady Bird Johnson appealed for donations of important paintings to the White House. Pat Nixon worked to bring back original American furniture pieces to replace the reproductions that were everywhere. Rosalynn Carter decided to follow in Jackie's footsteps by broadcasting White House concerts on national television so that the many Americans who wanted to visit the White House but could not could still enjoy the People's House. But Rosalynn's successor caused a minor scandal in her efforts to spruce up the place: Even though the Reagans raised more than one million dollars in private funds to redecorate the second- and third-floor family quarters, Nancy Reagan outraged her critics when she ordered new (and expensive!) state china in her favorite color, now known as Reagan Red. It seemed to be an extravagant indulgence given the state of the U.S. economy and the fact that the mansion owned dozens of sets of china by that time.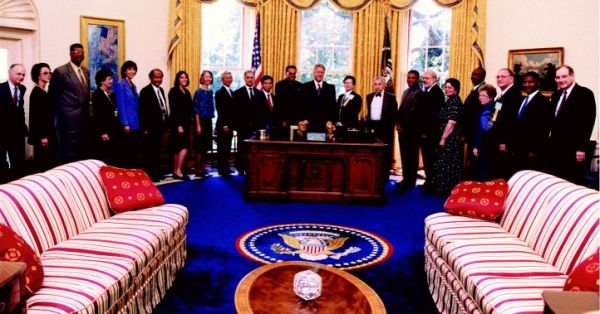 The Oval Office under the Clinton Administration.
From 1980 to 1992, about forty layers of paint and whitewash were stripped from the facade of the White House, which allowed the decorative trim and scrollwork to show through. Toward the end of this process the Clintons (with private donations) redecorated the Lincoln Sitting Room and the Treaty Room, and the Oval Office was made over in striking golds and reds. The Clinton administration oversaw the final phase of the restoration and redecoration of the Blue Room as well. Hillary Clinton said that in their first few years in the White House, they woke not to alarm clocks but to the sounds of hammers and power tools. President Bill Clinton brought in the internet, and his administration was the first to use online services and to communicate via email. Hillary was the first First Lady to put her foot down about smoking in her home: starting in 1992 the White House was designated a no-smoking building. (President Clinton was known to step outside on the Truman Balcony to enjoy an occasional lit cigar, however.)
Early in George W. Bush's presidency, First Lady Laura Bush redecorated the Oval Office in the subdued southwestern colors of her native Texas. But the September 11, 2001, attacks on the United States put a halt to renovations. The biggest changes in the White House during this time have been for security purposes. For more than two years, the White House was closed to the public. In 2004, with added security in place, public tours were again offered -albeit to a restricted number of visitors. The style and creativity of the presidents and first families are again on display, and the White House remains the People's House.
___________________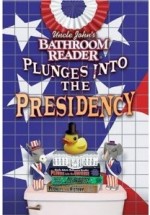 The article above was reprinted with permission from Uncle John's Bathroom Reader Plunges Into the Presidency.
Since 1988, the Bathroom Reader Institute had published a series of popular books containing irresistible bits of trivia and obscure yet fascinating facts. If you like Neatorama, you'll love the Bathroom Reader Institute's books - go ahead and check 'em out!
You are subscribed to email updates from Neatorama
To stop receiving these emails, you may unsubscribe now.
Email delivery powered by Google
Google Inc., 20 West Kinzie, Chicago IL USA 60610