---
Posted: 12 Feb 2013 04:00 AM PST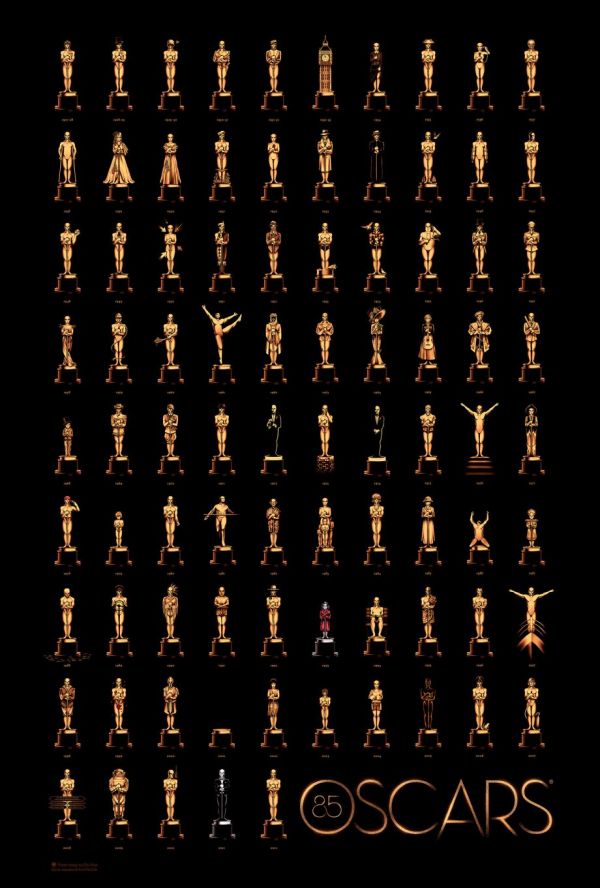 Artist Olly Moss has created the official 85 Years of Oscars poster. The work contains statuettes that honor each of the movies that have won an Academy Award for Best Picture. You'll need to enlarge it at the link in order to see them all -how many do you recognize? Link -via Metafilter

Posted: 12 Feb 2013 03:00 AM PST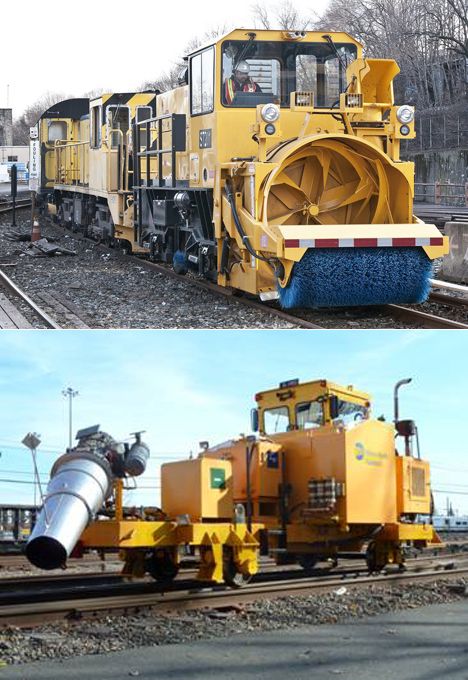 How does New York City's Metropolitan Transit Authority clear its train tracks? Twelve-year olds with shovels just aren't as efficient as the MTA's specialized snow removal locomotives:
Over the summer, the railroad's three jet-powered snow blowers were completely rebuilt. Each received a new Cummins diesel engine (for traveling over the rail) and a new, high-efficiency, Rolls Royce Viper aircraft turbine engine for melting snow. The engines produce exhaust that's 600 degrees Fahrenheit, which virtually vaporizes snow.

"If the jets do the job right, all you see is steam coming off the steel," said Peter Hall, Foreman of the Maintenance of Way Equipment Shop in North White Plains. "They produce 2,500 pounds of thrust, which makes them very good at getting under heavy, wet slush, ice and crusty snow."

The Rolls Royce turbines use half the fuel of the engines they replace, 1950s-era General Electric/Westinghouse J57 turbines that were used in B-52 bombers. The Vipers burn about 100 gallons of kerosene per hour at 70% capacity - the optimal level for fuel efficiency.

"With fuel tanks that hold 1,800 gallons, these new jet blowers can run continuously without having to stop to refuel in the middle of a storm," Hall said.
Link -via Core77 | Photos: MTA
Posted: 12 Feb 2013 02:00 AM PST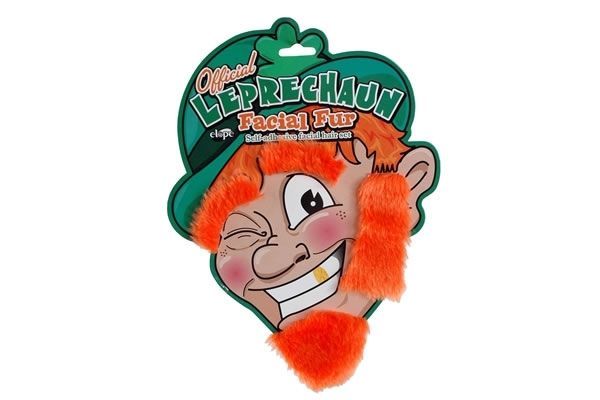 St. Patrick's Day is right around the corner. Are you looking for a quick way to get in touch with your inner Leprechaun? You need the Leprechaun Facial Fur from the NeatoShop. This festive bright orange facial hair set is self-adhesive. Included are:
2 eyebrows
2 sideburns
1 goatee
The Leprechaun Facial Fur set pairs perfectly with the Shamrock Afro Visor.
Be sure to check out the NeatoShop for more great St. Patrick's Day items.
10 Candidates for the Next Pope
Posted: 12 Feb 2013 02:00 AM PST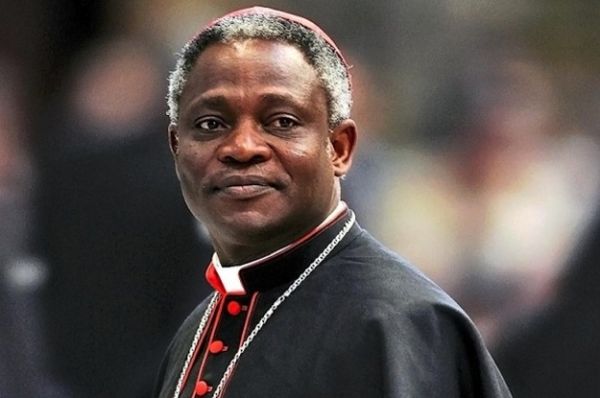 Since the news that Pope Benedict will step down hit the news early this morning, journalists and oddsmakers have scrambled to determine who might be the next pontiff. Here's a list of ten candidates, with odds attached from the Irish gambling site Paddy Power. These odds may change over the next few weeks. The frontrunner as of now is 64-year-old Cardinal Peter Turkson of Ghama (pictured) at 3 to 1. He is followed by Canadian Cardinal Marc Ouellet at 7 to 2. Read about all ten at Buzzfeed. Link
(Image credit: Max Rossi/Reuters)
Posted: 12 Feb 2013 01:00 AM PST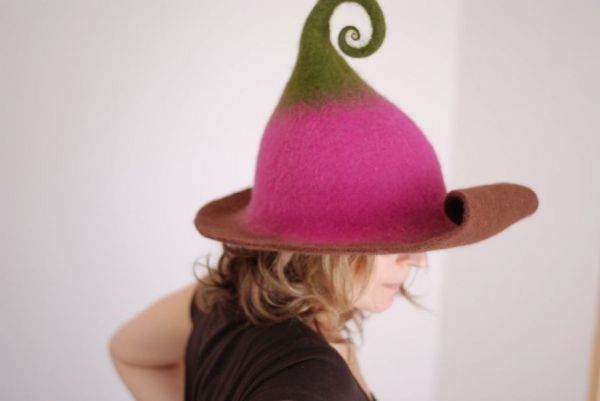 If you're a fairy, elf or pixie--especially if you're a pixie--then you know how hard it can be to find proper clothing in human-dominated communities. Zavinta, a craftsman skilled in the art of needle felting, has a speciality shop catering to your fashion needs. This classically-styled hat, for example, will provide you with dignity and distinction when you flitter through human villages.
Link -Thanks, Lisa Marcus!
Teddy Bear the Porcupine Enjoys Valentine Treats
Posted: 12 Feb 2013 12:00 AM PST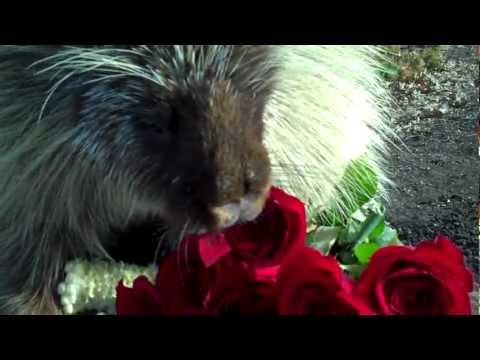 (YouTube link)
Teddy Bear loves his corn, as many of you know. But what happens when it runs out? I bet you can guess how this Valentine's Day video greeting ends! -Thanks, Allison!
Rock the Casbah by Shepard Fairey
Posted: 11 Feb 2013 11:00 PM PST
We don't know if the Sharif don't like this, but we do! Shepard Fairey, he of the iconic OBEY and Obama "Hope" posters, created this extremely rare silkscreen print on wood panel of The Clash's Rock the Casbah. If you want one, you're out of luck - one of the only two prints ever made was sold for US$18,400: Link
How to Make a Guitar Case Table
Posted: 11 Feb 2013 10:00 PM PST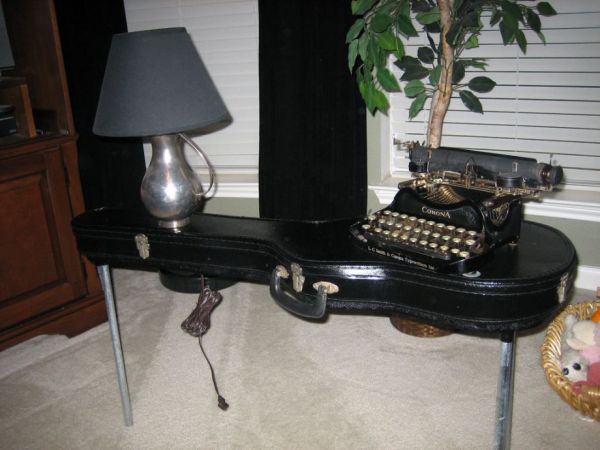 What can you do with a worn out guitar case? Instructables member knife141 bought one for $5 and turned it into a classy table. He mounted it on a fiberboard painted black. Then, to keep the top from caving in, he reinforced the interior with wood blocks.
Posted: 11 Feb 2013 09:00 PM PST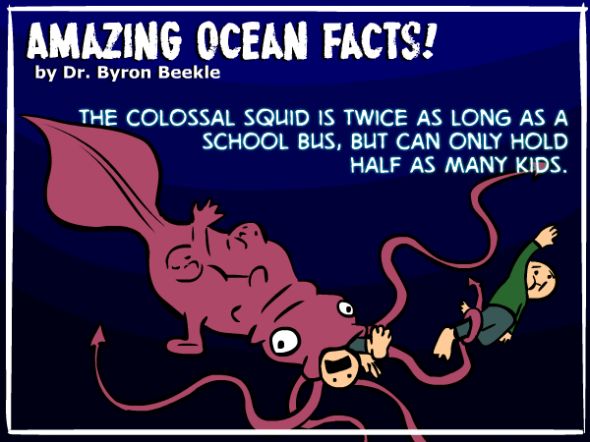 Nat Geo TV published a series of comics from Dr. Byron Beekle containing interesting facts about the ocean and the creatures that live in it. As the series progressed, the "facts" became more personal and the artist progressively more unhinged, until the comic was suddenly cancelled -on April Fool's Day. You can read the entire series at the NatGeo Wild TV blog. Link -via Blame It On The Voices
Toilet Paper Art by Sakir Gökçebag
Posted: 11 Feb 2013 08:00 PM PST
In the talented hands of German-based Turkish artist Sakir Gökçebag, the humble rolls of toilet paper has a new role: that of a fantastic work of art. Behold his art series Trans-Layers - you'll never see good ol' TP the same ever again.
View more of Sakir's marvelous photos and artwork over at his official website: Link - via Design Dautore
Care Bear Lucky Green Laplander Hat
Posted: 11 Feb 2013 07:00 PM PST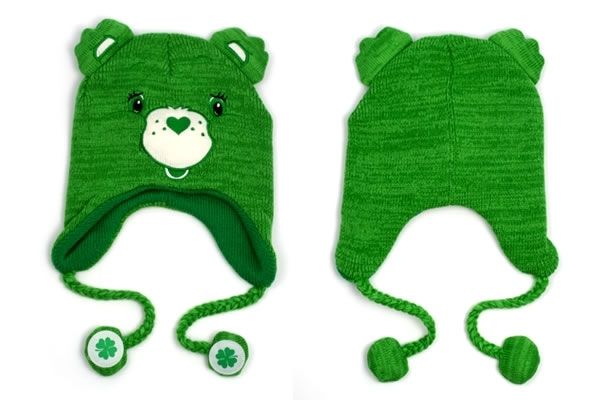 Care Bears Lucky Green Laplander Hat (front and back shown)
St. Patrick's Day is coming. Are you looking for a fun way to get your green on? You need the Care Bear Lucky Green Laplander Hat from the NeatoShop. This knit hat is shaped like Good Luck Bear. It is the perfect hat for those who like to spread good luck and cheer all the winter through.
Be sure to check out the NeatoShop for more great Headgear.
Classic Food Pairings Tied Together
Posted: 11 Feb 2013 07:00 PM PST
Like RC Cola and MoonPies or pulque and haggis, some foods and drinks just belong together. Food photographer Kyle Dreier literally tied traditionally paired foods and drinks to each other. If you thought that it would be impossible tie ice cream, you'd be wrong.
Link -via Foodiggity
Posted: 11 Feb 2013 06:00 PM PST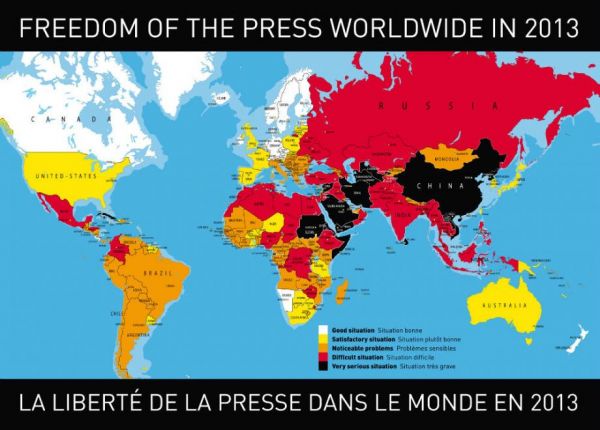 The organization Reporters Without Borders has released their Freedom of the Press Index for 2013. Sadly, whether you can find out what's going on in the world depends on where you live. Many governments still control information with an iron hand.
The Nordic countries have again demonstrated their ability to maintain an optimal environment for news providers. Finland (1er, 0), Netherlands (2nd, +1) and Norway (3rd, -2) have held on to the first three places. Canada (20th, -10) only just avoided dropping out of the top 20. Andorra (5th) and Liechtenstein (7th) have entered the index for the first time just behind the three leaders.

At the other end of the index, the same three countries as ever – Turkmenistan, North Korea and Eritrea – occupy the last three places in the index. Kim Jong-un's arrival at the head of the Hermit Kingdom has not in any way changed the regime's absolute control of news and information. Eritrea (179th, 0), which was recently shaken by a brief mutiny by soldiers at the information ministry, continues to be a vast open prison for its people and lets journalists die in detention. Despite its reformist discourse, the Turkmen regime has not yielded an inch of its totalitarian control of the media.
Read the entire report and see how your county ranks at the Reporters Without Borders website. Link -via Nag on the Lake
Posted: 11 Feb 2013 05:00 PM PST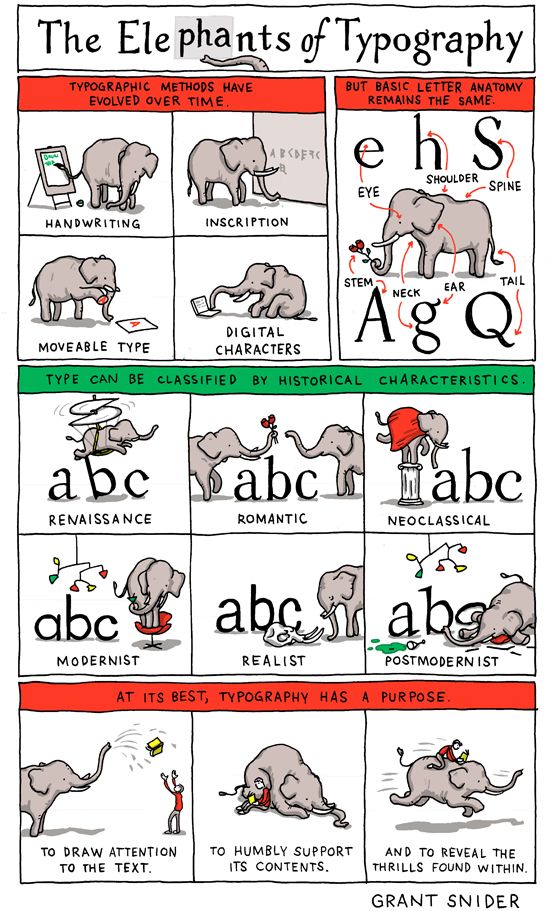 You might think that typography is a simple field, but Robert Bringhurst, the author of The Elements of Typographical Style, would disagree. Grant Snider of Incidental Comics has just read that book. He's summarized it with helpful elephants.
Posted: 11 Feb 2013 04:00 PM PST
Photographer Nordin Seruyan captured this amazing photo of a frog hitching a ride on a snail. Hope he's not going anywhere soon, that's one sweet but sloooooow ride! View it over at 500px: Link - via Twisted Sifter's FB page
9 Very Specific Rules From Real Libraries
Posted: 11 Feb 2013 03:00 PM PST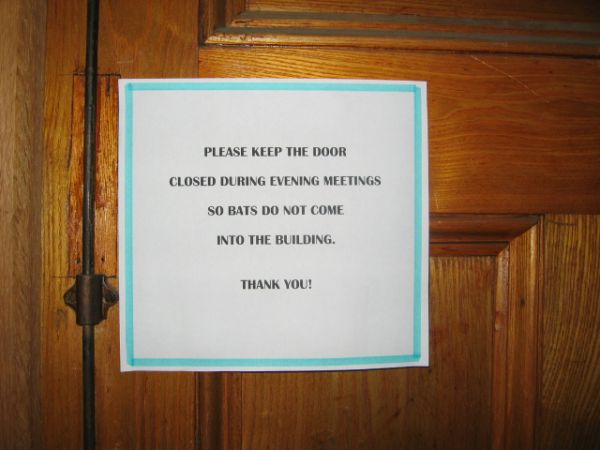 All libraries have rules: bring your books back by the due date, and keep your voice down because people are trying to read. But some libraries have extra rules that obviously have a story behind them. No chewing on the headphone cords! No shampooing your hair in the restroom sink! And for gosh sakes, don't let the bats in! Read about these rules and more at mental_floss. Link

(Image credit: Flickr user rockcreek)
Posted: 11 Feb 2013 02:00 PM PST
Should Bookstores Charge You to Browse?
Posted: 11 Feb 2013 01:00 PM PST
That's the suggestion of Victoria Barnsley OBE, the Chief Executive and Publisher of HarperCollins UK, in an interview on BBC Radio 4:
Barnsley predicted that the level of digital e-book sales would "level off and end up being more like 50/50 [physical books and e-books] for quite some time, if the physical bookshops survive". But she said the survival of the physical bookshop was "the big question". "Readers still do quite like physical books, the question is, will they be able to buy them, actually," she told Davis.

Citing a reported figure that only 35% of fiction in the UK is bought through a physical bookshop, Barnsley commented: "They are under enormous pressure," suggesting that asking customers to "pay for the privilege of browsing" was not an insane concept in the current environment.
POLL: Would you pay to browse at your local bookstore?
Yes - If it helps keep the bookstore in business
No - I'll never pay!
Posted: 11 Feb 2013 12:00 PM PST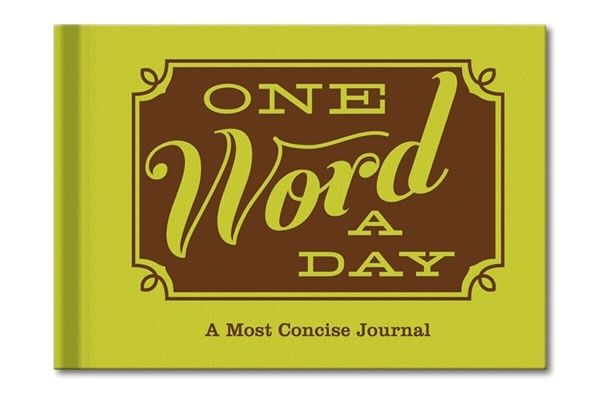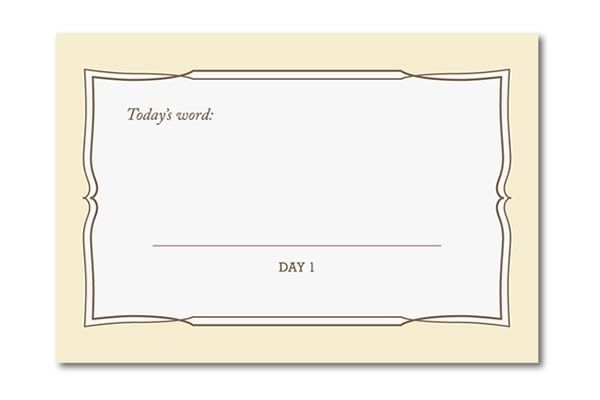 Have you always wanted to keep a journal of your innermost thoughts and feelings, but just couldn't be bothered to find the time. You need the One Word A Day Journal from the NeatoShop. Why write entire passage when one word will suffice? This beautiful hardcover specialty journal has 384 pages for your word recording pleasure.
Blanking on what word best describes your emotional state? Don't fret. The One Word A Day Journal includes handy dandy list of classic word choices.
Be sure to check out the NeatoShop for more great Books.
Posted: 11 Feb 2013 12:00 PM PST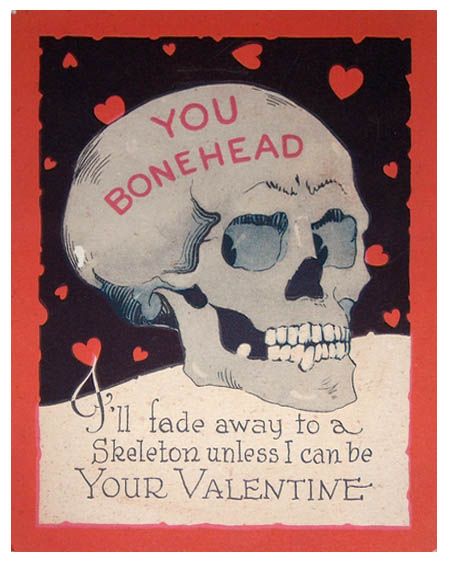 Kipling West has a fine collection of vintage valentines that use monsters, skeletons, and other Halloween themes to profess love. Perfect for expressing your romantic side while still getting your goth on! Link -via Seven Deadly Sinners

See her other vintage valentines, arranged into themed sets of clowns, medical subjects, cats, meat, and more! Link

(Image credit: Flickr user pageofbats)
The Wooden World of Livio De Marchi
Posted: 11 Feb 2013 11:00 AM PST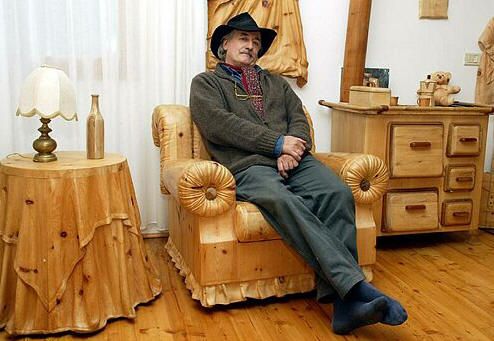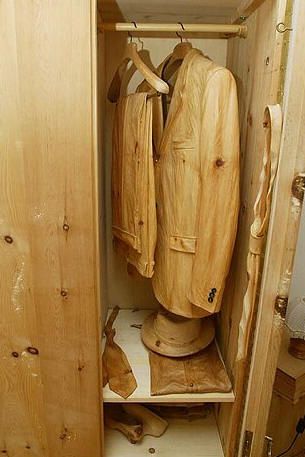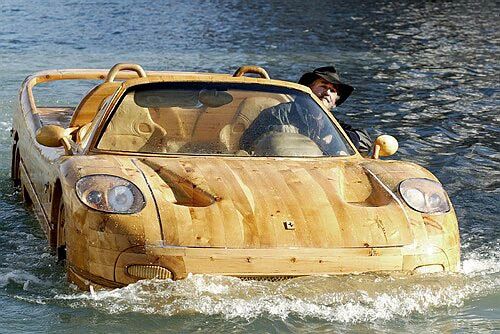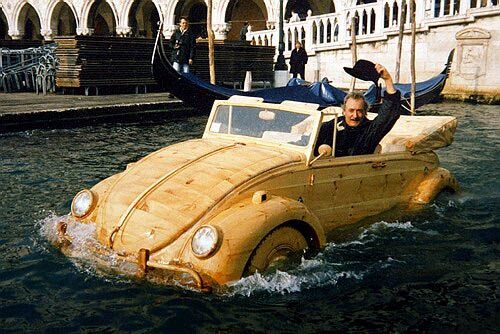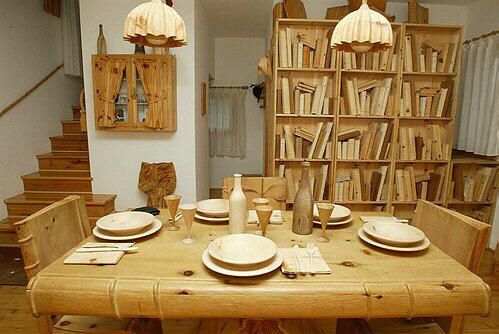 You name it and Livio De Marchi can build it out of wood. A table setting, a Ferrari-shaped boat, a living room set--he's a veritable mad scientist with wood. From his workshop in Venice, De Marchi duplicates the human material world in exacting detail. You can view more photos of his work at the link.
Link -via Oddity Central | Photos: The Craftsmanship Museum
Posted: 11 Feb 2013 10:00 AM PST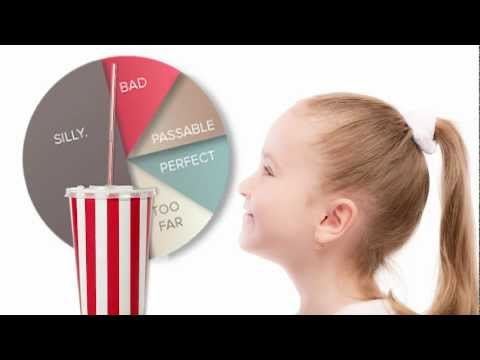 (YouTube link)
As if we didn't have enough holidays this week, today is Inventor's Day. Celebrated on different dates in different countries, the date of February 11th was selected in the U.S. in 1983 as National Inventor's Day because it is the birthday of Thomas Edison. In honor of the occasion, Edison's company GE sponsored this Buzzfeed video narrated by Ze Frank. -via Viral Viral Videos
See also: today's feature Mr. Game Boy.
Posted: 11 Feb 2013 09:00 AM PST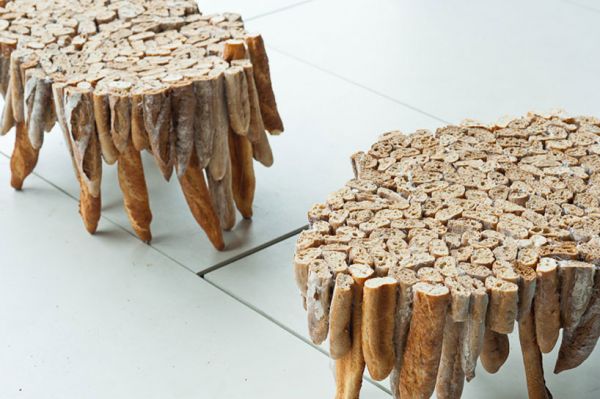 Baguettes--they're not just for eating anymore. And if they're a few days old, eating them is out of the question. Why not use the loaves as a construction material? That's what Studio Rygalik, a Polish art collective did.
Link | Artists' Website | Photos: Nick Albert, Kollektiv Fischka
Posted: 11 Feb 2013 08:00 AM PST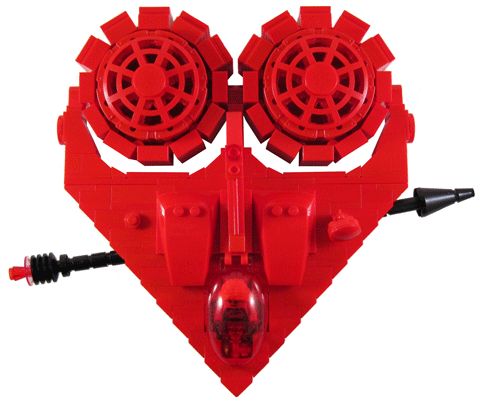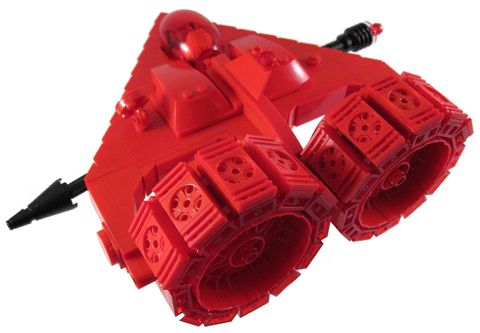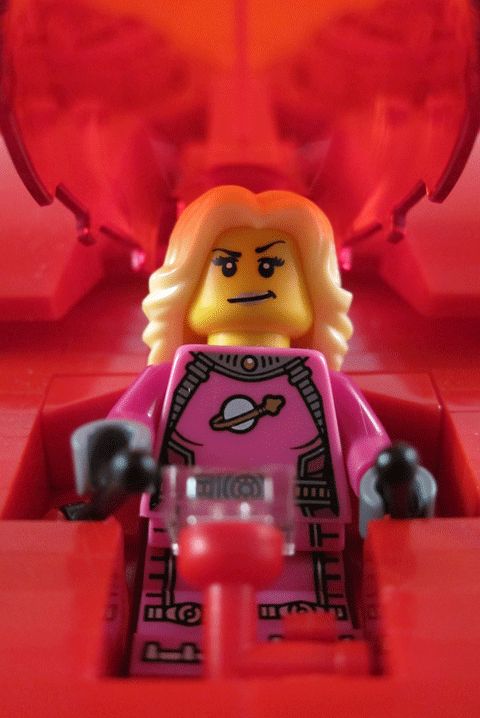 Mark Anderson loves building LEGO spaceships, and any holiday is a good reason to build one around a theme. This sweetheart of a project is shaped like a heart and powered by two huge round red engines! The pilot is Capt. Val N. Tine, who must deal with an enemy rocket that has pierced the fuselage, leaving it looking uncannily like Cupid's arrow through the heart. See more at Andertoons. Link
Squids That Can Fly 100 Feet through the Air
Posted: 11 Feb 2013 07:00 AM PST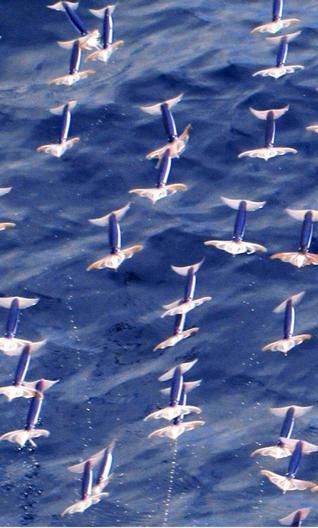 Fishermen claim to have seen oceanic squids jump out of the water for long distances, but only recently have biologists confirmed these sightings. Jun Yamamoto of Hokkaido University led a research team that tracked a group of them jumping great distances at 10.31 meters a second--faster than Usain Bolt can run:
Yamamoto and his team were tracking a shoal of around 100 oceanic squid in the northwest Pacific 600 kilometres (370 miles) east of Tokyo, in July 2011.
As their boat approached, the 20 centimetre (8-inch) creatures launched themselves into the air with a powerful jet of water that shot out from their funnel-like stems.

"Once they finish shooting out the water, they glide by spreading out their fins and arms," Yamamoto's team said in a report.

"As they land back in the water, the fins are all folded back into place to minimise the impact."
Why don't we have funnel-like stems for propulsion purposes? We humans were robbed by evolution.
Link -via Ace of Spades HQ | Photo: AFP
Posted: 11 Feb 2013 06:00 AM PST
Just look at this bacon dress and weep. That's right, it's a dress made out of real bacon and it's the only attire that befits the Bacon Queen (Eat your heart out, Lady Gaga!)
This year's Blue Ribbon Bacon Fest in Des Moines, Iowa, is bound to be big: 8,000 tickets for the event was sold out in 3 minutes. Bacon Fest, which got its start as a quirky little sideshow at a local bar, has doubled in size every year:
"It all happened by complete accident like anything wonderful, electricity, penicillin," said Chief Bacon Officer of Bacon Fest Marshall Porter.

Bacon Fest started off as a quirky little sideshow on the Des Moines social agenda in 2008. A couple hundred people gathered in a downtown bar, eating a lot of bacon.

The big draw was bacon cookies. At the time, pretty weird, but what's weird at Bacon Fest has gotten a lot weirder.

Start with the dress. It is made of real bacon, created by an East Des Moines dressmaker - and it is actually worn by the Bacon Queen...

"It wildly surpassed anything I thought was achievable. I mean, look at it, it sparkles," said Porter.
KCCI has more: Link - Thanks Tiffany!
And of course, if you love bacon, you'll love the NeatoShop's Bacon Store where we celebrate all things bacon!
Posted: 11 Feb 2013 05:00 AM PST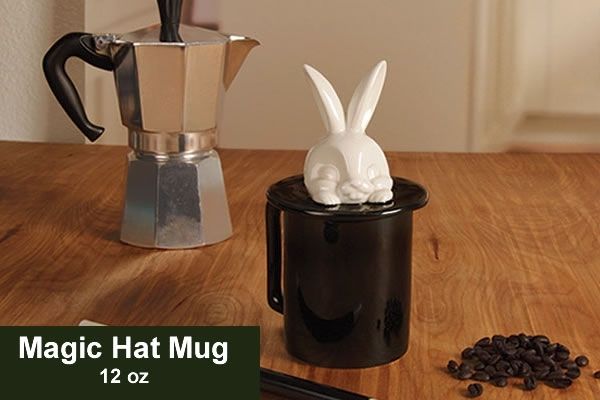 Are you looking for the perfect gift for your favorite magician in the kitchen? You need the Magic Hat Mug from the NeatoShop. This mesmerizing ceramic coffee mug with lid looks like a rabbit popping out of a magician's hat.
Be sure to check out the NeatoShop for more magical Kitchen Stuff.
Posted: 11 Feb 2013 05:00 AM PST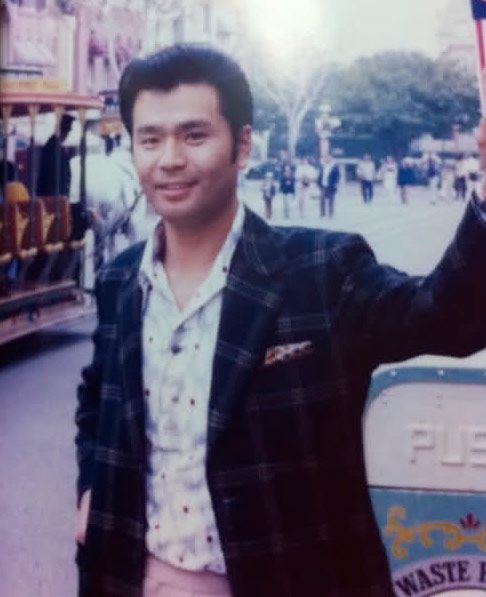 The following article is republished from Uncle John's Ahh-Inspiring Bathroom Reader
You've probably never heard of Gunpei Yokoi, but if you've ever played a Game Boy, a Color Game Boy, Donkey Kong, or just about any other Nintendo product made between 1970 and 1996, you have him to thank for it. Here's his story.

IN THE CARDS

In the mid-1960s, an electronics student named Gunpei Yokoi graduated from Doshisha University in Kyoto, Japan, and got a job as a maintenance engineer with the Nintendo company, a manufacturer of playing cards.

Keeping the playing card printing machines in good working order must have been boring work, because Yokoi started passing the time building toys -with company materials, using company machines and equipment, on company time.

That didn't exactly fit into his job description, so when Nintendo's president, Hiroshi Yamauchi, found out what he's been up to and called him into his office, Yokoi figured that he'd soon be looking for a new job.

Not quite- Nintendo was making so much money selling children's playing cards that it had decided to create an entire games division. Yamauchi transferred Yokoi to the new division, and told him to come up with a game that Nintendo could manufacture in time to sell for Christmas.

Yokoi went home and got one of the toys he'd already made: an extendable grabbing "hand" that he made out of crisscrossing pieces of wooden latticework. When you squeezed its handles together like a pair of scissors, the latticework extended and the hand closed its grip.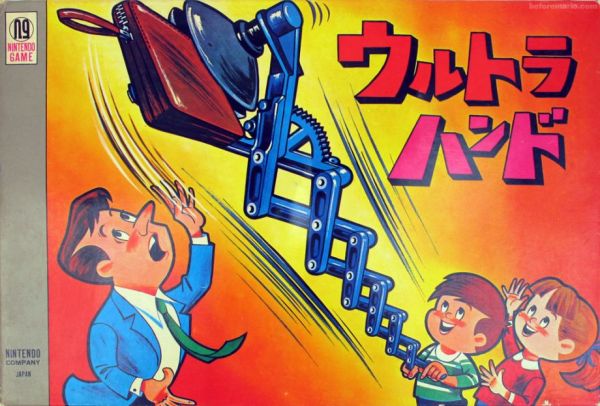 YOU'VE GOT TO HAND IT TO HIM

Yamauchi was impressed, and production on the Ultra Hand, as they named it, began right away. The company ended up selling more than 1.2 million of the hands at a price of about $6 apiece- the game division's first toy was also its first big hit.

Yokoi's team followed with a series of other toys, including the Ultra Machine (an indoor pitching machine), the Ultra Scope (a periscope), and a "Love Tester" that supposedly measured how much love existed between a boy and a girl. All the Love Tester really did was give people an excuse to hold hands, but it was enough -it was a huge success, too. So was Beam Gun, a gun that shot beams of lights at optical targets.

Nintendo spent a fortune converting old bowling alleys and shooting galleries into Beam Gun shooting galleries …and nearly went bankrupt. But it recovered after Yamauchi noticed how much money Atari, Magnavox, and other companies were making in the video game business. He licensed their technology and came out with Color TV Game 6, the company's first video game.

GAME & WATCH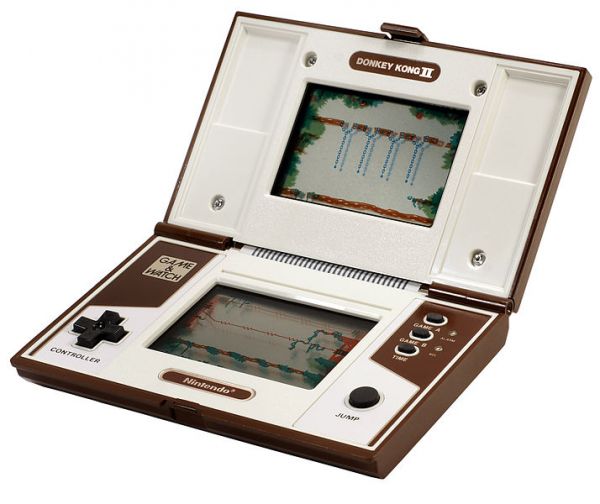 As video games were becoming more successful, Yamauchi started pressing Yokoi for a competing product. So the design team came up with the Game & Watch, a series of dozens and eventually hundreds of pocket-sized video games that also displayed the time at the top of the screen.

The games used simple calculator technology -LCD screens and tiny buttons that served as game controllers- and they weren't much bigger than credit cards. Kids could play them anywhere: in cars, at school during recess, or in their rooms before bedtime. Nintendo ended up selling more than 40 million of the devices all over the world between 1980 and 1999.

GAME BOY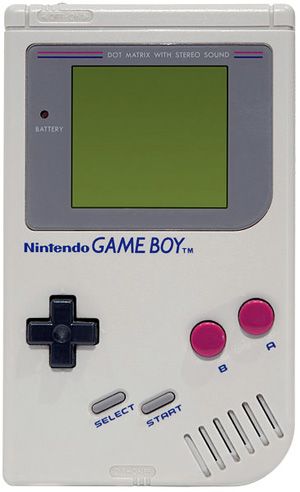 Nintendo introduced the Famicon (short for Family Computer) -its first cartridge-based video game- in 1983 and then released it in the United States as the Nintendo Entertainment System (NES) in 1985. The system established the company as the dominant world player in the video game business. By 1988, however, the NES was getting a little old and Nintendo's rival Sega was preparing to launch a new system called the Mega Drive. Nintendo's new Super NES system was still in the works, so the company needed a product that would generate revenue and keep fans of the company's products occupied until Super NES was ready.

Lucky for Nintendo, Yokoi had one. Called the Game Boy, it sought to combine the best that the Game & Watch series and the NES had to offer. The Game Boy was portable, about the size of a transistor radio, and it was a cartridge-based system like the NES. With the Game & Watch series, anytime you wanted to play a new game, you had to buy a whole new Game & Watch. With a Game Boy, all you had to do was buy a new cartridge. Better yet, Game Boys could be linked together so that two players could compete against each other.

LOW TECH

The Game Boy wasn't exactly state of the art. It didn't have a color screen or a backlight, because those drained the batteries too quickly and added too much to the cost. You couldn't play it in the dark. The screen was so crude, in fact, that when Atari's engineers saw it for the first time, they laughed. Over at Sony, the response was different. "This Game Boy should have been a Sony product," one executive complained.

The Game Boy went on the become hugely successful, thanks in large part to the fact that the game appealed to adults in a way that the NES didn't. The original Game Boy was packaged with Tetris, an adult-friendly, maddeningly-addictive game in which the player has to maneuver and interlock blocks that fall from the top of the screen. Game Boys became a fixture on subways, on airplanes, in company lunchrooms, any place adults had a few free moments. When President George H. W. Bush went into the hospital in May 1991, the leader of the free world was photographed playing a Game Boy. Kids liked to play Game Boys, too… whenever they could pry them away from their parents.

NEW AND IMPROVED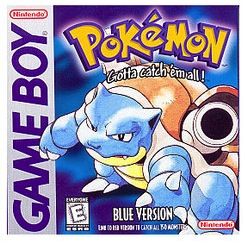 Yokoi led the effort to keep the Game Boy product line fresh and profitable over the years. In 1994 his design team came up with an accessory that allowed Game Boy game cartridges to be played on the NES system. That was followed by the Game Boy Pocket and the first Pokémon (short for Pocket Monsters) cartridge in 1996.

Pokémon was the first game that allowed players to exchange items from one linked Game Boy to another, and though Nintendo's expectations of the game weren't particularly high, the game became an enormous industry unit itself, spawning other toys, trading cards, clothing, an animated TV series, a movie, and even food. It's estimated that Pokémon merchandise had racked up $20 billion worth of sales for Nintendo since 1996, not including the video games. As for the Game Boy product line (which saw the addition of the Game Boy Color in1998), by 2001 it had sold more than 115 million units and 450 million cartridges, making it the most popular game system of all time.

DOWN AND OUT

Needless to say, Yokoi made Nintendo a lot of money over the years. What did he have to show for it? Not much -in 1995 his Virtual Boy, an addition to the Game Boy line that was kind of like a 3D View-Master- bombed. The red LED display gave so many players headaches and dizziness that when the product was released in the United States it came with a warning label. One reviewer called it a "virtual dog."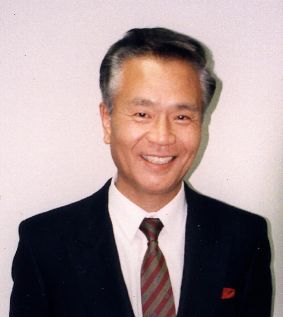 Nintendo lost a lot of money on the Virtual Boy, and Yamauchi apparently decided to humiliate Yokoi publicly by making him demonstrate the game system at the company's annual Shoshinkai trade show, even though it was all but dead. "This was his punishment, the Japanese corporate version of Dante's Inferno," Steven Kent writes in The Ultimate History of Video Games. "When employees make high-profile mistakes in Japan, it is not unusual for their superiors to make an example out of them for a period of time, then return them to their former stature."

EARLY EXIT

Yokoi must have decided not to wait around for his restoration. He left the company in August 1996 after more than 27 years on the job, and founded his own handheld game company called Koto (Japanese for "small town"). It produced a game system similar to the Game Boy, only with a bigger screen and better features. We'll never know what kind of gains he might have made against the Game Boy, because on October 4, 1997, he was killed in a car accident. He was 56.
_________________________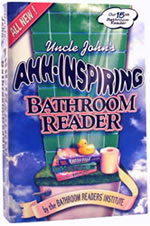 This article is reprinted with permission from Uncle John's Ahh-Inspiring Bathroom Reader. Where else but in a Bathroom Reader could you learn how the banana peel changed history, how to predict the future by rolling the dice, how the Jivaro tribes shrunk heads, and the science behind love at first sight? Get ready to be thoroughly entertained while occupied on the throne. Uncle John rules the world of information and humor. It's simply Ahh-Inspiring!
Since 1988, the Bathroom Reader Institute had published a series of popular books containing irresistible bits of trivia and obscure yet fascinating facts. If you like Neatorama, you'll love the Bathroom Reader Institute's books - go ahead and check 'em out!
You are subscribed to email updates from Neatorama
To stop receiving these emails, you may unsubscribe now.
Email delivery powered by Google
Google Inc., 20 West Kinzie, Chicago IL USA 60610