---
Posted: 10 Feb 2013 04:00 AM PST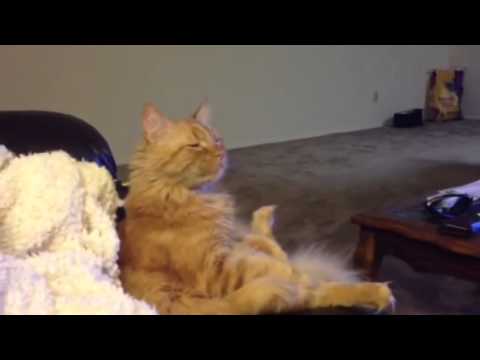 (YouTube link)
The Anaheim Ducks are playing the St. Louis Blues. Dave, being a cat, is a Ducks fan. You may think that Dave is a strange name for a cat, but this one wears it well. Besides, it's no stranger than naming a hockey team the Ducks. -via reddit
Posted: 10 Feb 2013 02:00 AM PST
According to the miasma theory of disease, many illnesses are caused by foul odors. These can be avoided by sniffing medicinal vapors, such as vinegar:
Vapours from a vinegar-soaked sponge in the bottom were inhaled through the small holes in the top of the 'acorn'. If a person felt faint they could also sniff their vinaigrette and the sharp vinegar smell might shock their body into action. The other side of the vinaigrette shows a face and could act as a memento mori – a reminder of death. The skull was probably hung from a piece of cord or necklace and carried at all times.
Diamonds Are A Sperm's Best Friend
Posted: 10 Feb 2013 12:00 AM PST
In a petri dish, sperms become sluggish. Indeed, "poor sperm performance" is a common problem in IVF or in vitro fertilization.
Turns out, the polystyrene in the petri dish is toxic to the sperms - so what we do to help the sperms? Enter diamond:
Coat a quartz petri dish with a nanolayer of diamond, however, and you've created a cellular safe haven. A much higher percentage of sperm survived for 42 hours in diamond-coated petri dishes like the ones pictured above than in the polystyrene containers usually used for IVF, researchers will report in the Online Proceedings Library of the Materials Research Society.
Posted: 09 Feb 2013 11:00 PM PST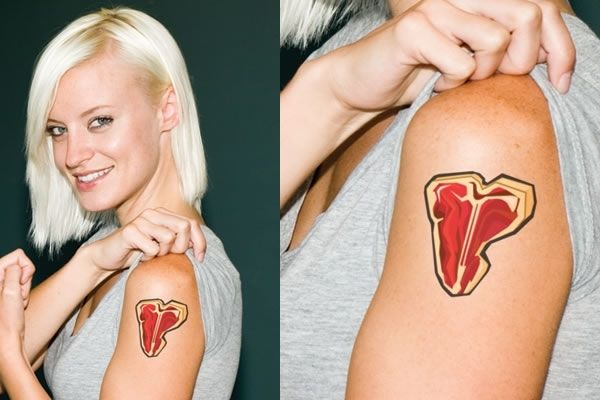 Are you a closet carnivore who is ready to come out to the world? Declare your love of all things meat with the Meat Temporary Tattoos from the NeatoShop. This deliciously fun set includes 14 temporary tattoos shaped like steaks, strips of bacon, and ham.
Be sure to checkout the NeatoShop for more great Gag Gifts & Pranks.
The Retro-Futuristic World of Laurent Durieux
Posted: 09 Feb 2013 11:00 PM PST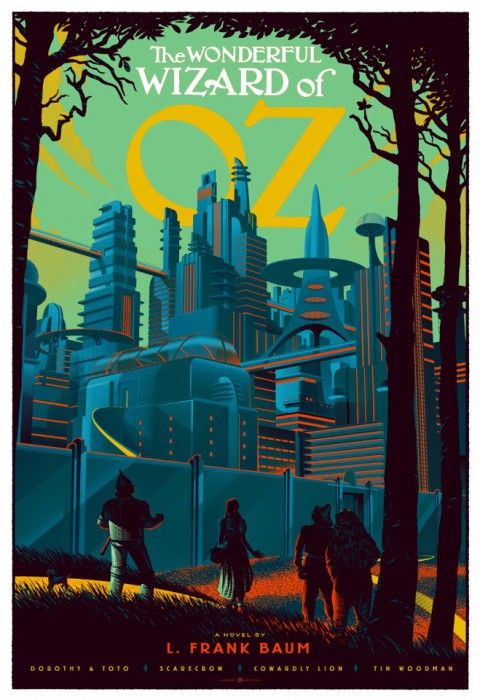 Several high-profile projects focused a global spotlight on the work of Belgian artist Laurent Durieux in the past year: a series featuring the Japanese manga robot Gigantor, screen prints for the movies The Iron Giant and King Kong, and a re-imagining of the poster for Jaws, which Stephen Spielberg liked so much he bought 25 prints. Read about Durieux's retro-futuristic work and see plenty of examples at Collector's Weekly. Link
Posted: 09 Feb 2013 10:00 PM PST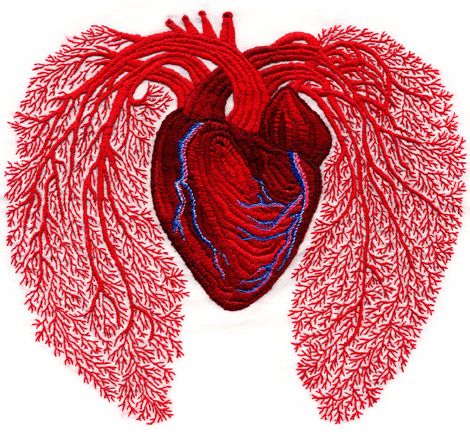 This splendidly crafted work on canvas is well-balanced and vibrantly colored. We've previously featured Andrea Dezsö, the artist responsible, for her darker works of embroidery. This one, though, is less disturbing.
Posted: 09 Feb 2013 09:00 PM PST
All those seals that were killed by sharks? They're being avenged by this one crazy Rambo seal that killed and ate five sharks. Divers Chris and Monique Fallows of Apex Predators told GrindTV:
"In more than 2,000 expeditions working with sharks over the last 21 years, this is the only time I have ever seen a seal kill several sharks and I can find no record of such an event happening elsewhere."

The seal consumed the stomach and livers of the first two sharks, before killing three others.
Read more over at GrindTV: Link (Photo: Chris Fallows | More at Apex Predator's Facebook page)
Posted: 09 Feb 2013 08:00 PM PST
The blizzard that the Weather Channel referred to as winter storm Nemo has headed out to sea, after dumping up to 30 inches of snow on parts of New England, causing thousand of flights to be cancelled, and leaving over half a million people without power. Here are some of the most popular images of the snow submitted to reddit today. Shown here is a scene spotted by Phineas_and_fap. Continue reading for more.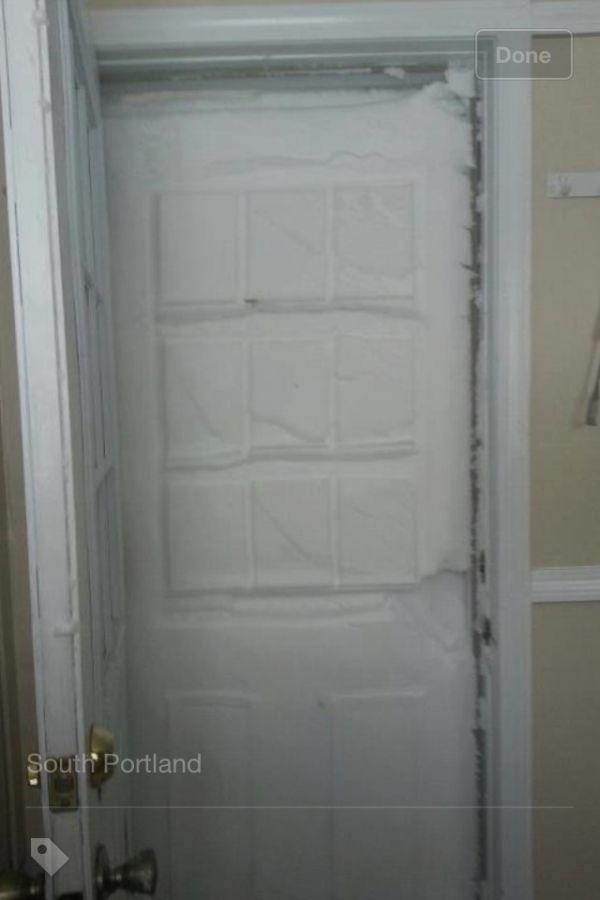 A doorway in Maine, from lordtyrian.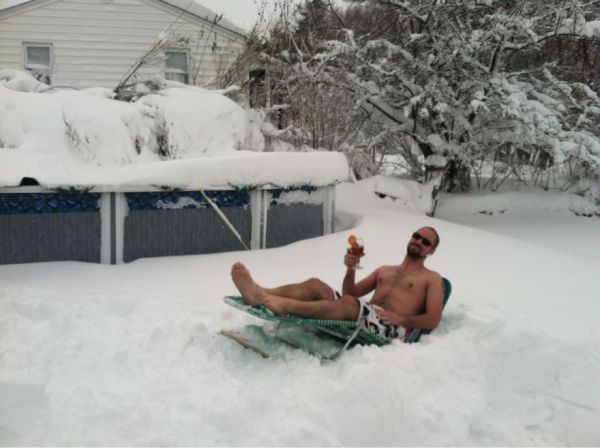 A photo opportunity from pants2422.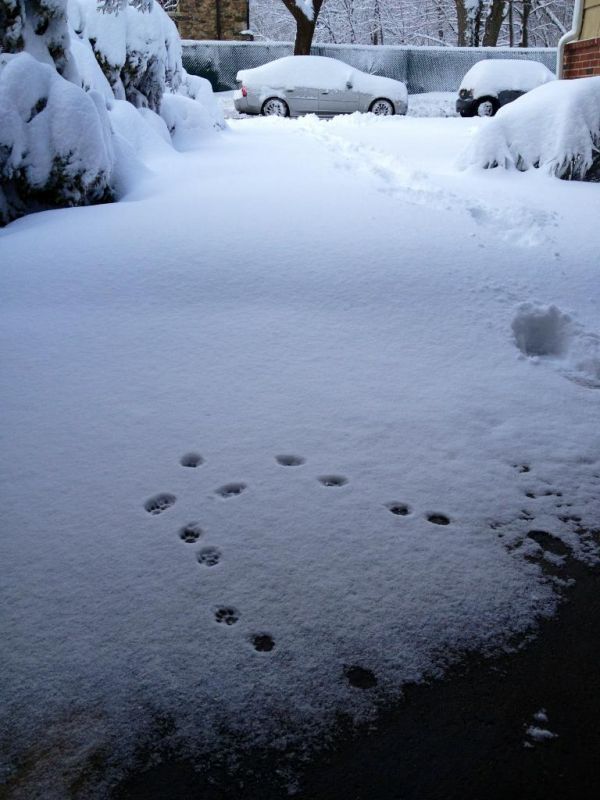 Kingzargon's cat went out and changed her mind.

Before and after by massarogi.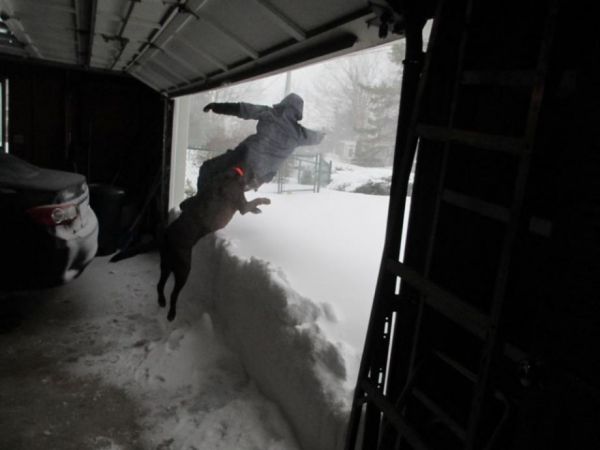 Teamhaw had to go out the garage door because the snow was so deep.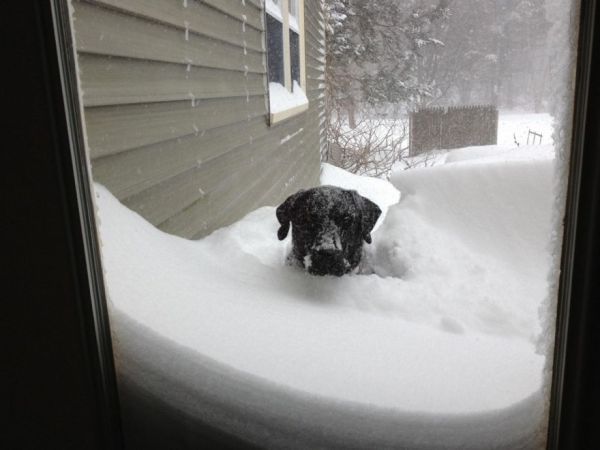 Slough0967's dog Reggie thinks the snow is too deep.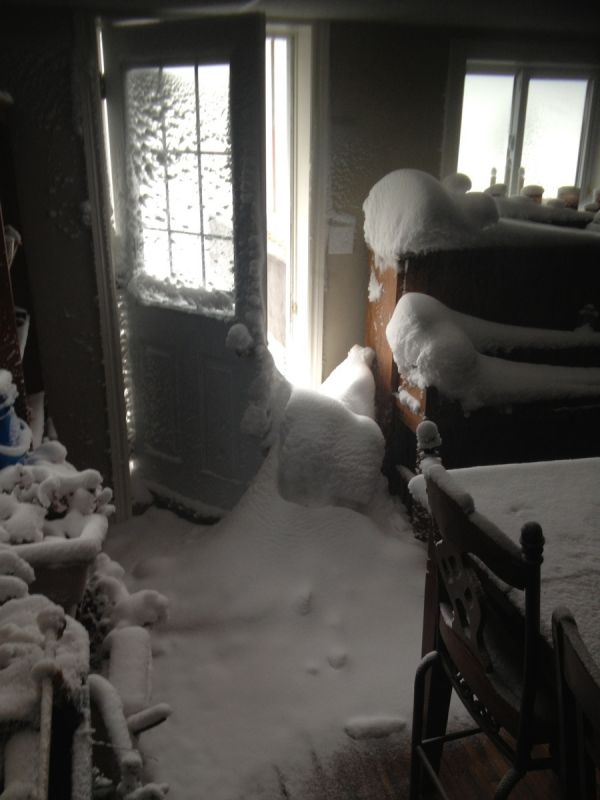 Winds blew the door open at tonyrizzetto's house on Cape Breton Island, Nova Scotia.

See more pictures of the aftermath of the blizzard at National Geographic, the Boston Globe, and Reuters.
Posted: 09 Feb 2013 07:00 PM PST
You can sleep inside an old beer barrel, but if you prefer wine, there's a bed and breakfast for you in Sasbachwalden, Germany. On several locations in the area, you can find pairs of giant wine barrels. Inside each pair are two beds, a bathroom and dining area. Just BYOB.
Link (Translation) -via Unconsumption
Posted: 09 Feb 2013 06:00 PM PST
That's a minimoon, actually. And while there's one big Moon that everyone knows and loves, it's not the only natural satellite that orbits the Earth:
Scientists believe that at any given time there are about a thousand larger-than-a-softball minimoons in our planet's gravitational pull, and about one or two of those are the size of dishwashers. They stay around Earth for between six and 18 months before heading off, back in thrall to the sun's gravitational pull.

Larger minimoons arrive too, but less frequently. A minimoon about the size of a school bus probably comes and hangs out every half century or so; one the size of a football field may come about once every 100,000 years. "A hundred thousand years is about the time frame that human beings have been doing things like leaving their handprints on cave walls, so maybe in that time frame somebody once actually looked into the sky and saw a mini-moon moving across the sky," Robert Jedicke, who studies these minimoons, told National Geographic last year.
More from The Atlantic: Link
Posted: 09 Feb 2013 05:00 PM PST
(YouTube link)
We've seen wild animals caught on camera traps, and we've seen kittens see their first mirror image. But now we've got a pair of curious young leopards encountering a large mirror on the side of an empty road near Nyonié in Gabon. This sequence was edited down from a 20-minute encounter. French videographer Xavier HUBERT-BRIERRE set up 29 camera traps, but unfortunately is having a hard time getting repair work done on those the animals have damaged. Metafilter has links to his other wildlife videos. Link
Posted: 09 Feb 2013 04:00 PM PST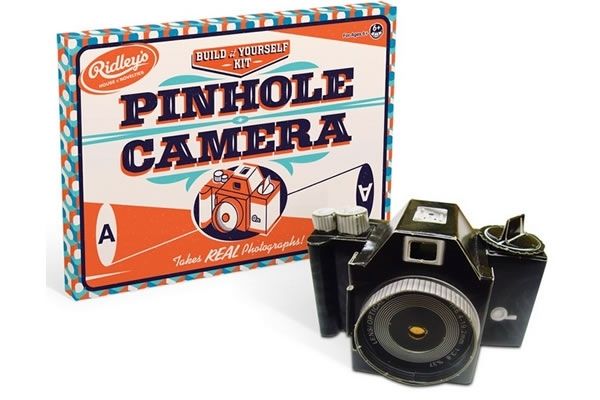 Are you always on the lookout for fun and functional art projects to do with your kids? You need the DIY pinhole Camera from the NeatoShop. The kit includes step-by-step instructions and materials to build your own working pinhole camera. The completed camera is able to take real photographs using 35 mm film (sorry film not included).
Be sure to check out the NeatoShop for more Arts & Crafts projects.
Posted: 09 Feb 2013 04:00 PM PST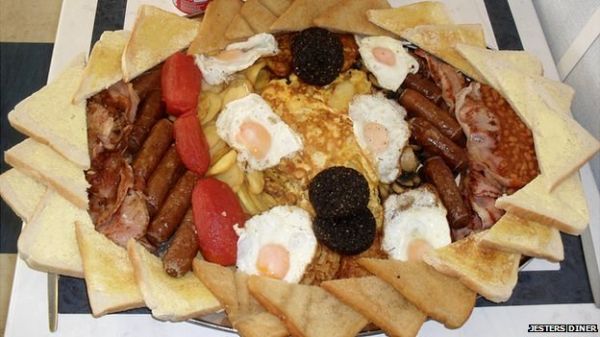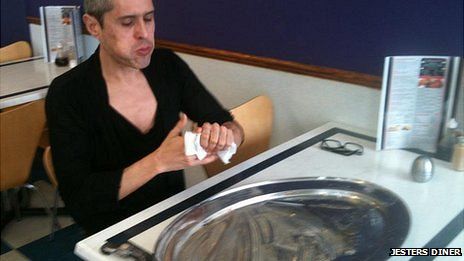 The Kidz Breakfast, available at the Jesters Diner in Norfolk, UK, isn't on the children's menu. The meal got its name because it weighs as much as a baby. If you can eat this massive version of the traditional full English breakfast in one hour, it's free:
Consisting of a dozen sausages, 12 bacon rashers and enough eggs to be produced from a coop of chickens in a week, Jesters Diner's fry-up in Great Yarmouth contains more than 6,000 calories and weighs in at 9lb (4.08kg).

But despite hundreds being sold after it was first put on the menu 18 months ago, only one person has managed to eat "the baby".

"Only one man has finished it - Robert Pinto," said 43-year-old cafe owner Martin Smith, who said he had seen his business boom since his mammoth breakfast hit the headlines a year ago.

"We knew he was coming because he called up and we booked him in. We just thought he was another have-a-go hero. No-one else had even got halfway through."
Mr. Pinto, a competitive eater, finished his in 26 minutes.
I've never had a full English breakfast, but I'd like to try it. I'm not sure where I'd find blood sausage, though.
Link -via TYWKIWDBI | Photo: Jesters Diner
Found: Largest Prime Number with Over 17 Million Digits
Posted: 09 Feb 2013 03:00 PM PST
Quick: what's the larest prime number that you know? Well, computer science professor Curtis Cooper (that's him on the left) of the University of Central Missouri in Warrensburg has just found one that has 17,425,170 digits.
All he had to do was run 1,000 computers non-stop for 39 days:
On January 25th at 23:30:26 UTC, the largest known prime number, 257,885,161-1, was discovered on Great Internet Mersenne Prime Search (GIMPS) volunteer Curtis Cooper's computer. The new prime number, 2 multiplied by itself 57,885,161 times, less one, has 17,425,170 digits. With 360,000 CPUs peaking at 150 trillion calculations per second, 17th-year GIMPS is the longest continuously-running global "grassroots supercomputing"[1] project in Internet history.
Link | Want to learn more about the largest prime numbers? Here you go.
Disabled Not Allowed in Disability Court
Posted: 09 Feb 2013 02:00 PM PST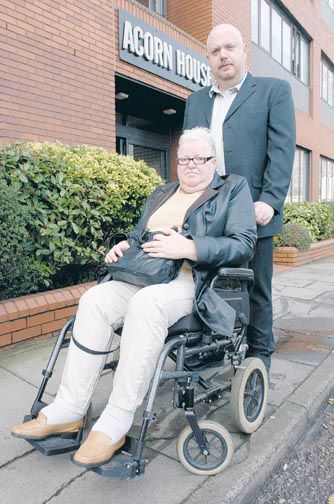 This may be the weirdest story of British bureaucracy gone wild yet. Occasionally, disabled people must go to court to prove their disabilities or face losing benefits. However, someone decided to put the disability tribunal on the fourth floor of the Acorn House building in Basildon, England. Therefore, health and safety officials barred people in wheelchairs from attending because exit would be difficult in the event of a fire.
Sylvia Middleton, from Wickford Place in Pitsea, was turned away last Wednesday.

She said: "They said they couldn't guarantee my safety and they didn't let wheelchairs upstairs.

"Why are they holding disability tribunals in a building disabled people aren't allowed in?"

The 65-year-old has been told she has to wait two months for a new hearing 12 miles away at Southend.

Officials had originally ordered she attend the court or risk losing her disability benefits.
Court officials claim the ruling is in error and are trying to work out a policy in which no one will be turned away. Link -via Arbroath

(Image credit: Mark Cleveland)
Sriracha Flavored Potato Chip?
Posted: 09 Feb 2013 01:00 PM PST
Love Sriracha Hot Sauce? Soon you may get your fix in potato chip form. Frito-Lay has just launched an online poll to see which new potato chip flavor will hit your local grocery stores soon:
A panel of food experts waded through 3.8 million submissions and culled a list of 20, that's now been winnowed down to 3: Sriracha, Chicken & Waffles and Garlic Cheesy Bread.

The new flavors are expected to be in stores Tuesday, and fans will be able to vote for their favorite one through Twitter, text message and Lay's Facebook page.
POLL: Which one would you choose, Neatoramanauts?
Cheesy Garlic Bread
Sriracha
Chicken and Waffles
How Curiosity Got a Personality
Posted: 09 Feb 2013 12:00 PM PST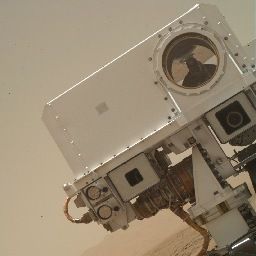 After earthbound humans fell in love with the Mars explorers Spirit and Phoenix, NASA knew Curiosity could be a star. Curiosity's Twitter feed is curated by Veronica McGregor, Courtney O'Connor, and Stephanie L. Smith of the public information office at NASA's Jet Propulsion Laboratory. McGregor tells how even she was in tears when Phoenix stopped transmitting.
That experience convinced her that she and her media team had hit upon a great way to get people engaged in the science of the Mars missions. By turning the robot rovers into characters, they emphasized the way these missions are just another version of the Moon landing — it's just that we're landing people on Mars via remote. Still, for all intents and purposes the robots are extensions of the NASA science teams. They are our eyes, ears, hands, and science equipment on another world.

When you read what Curiosity is doing in the first person, McGregor said, you're also more forgiving when things go wrong. You realize that this is basically a lone creature on another world, doing things that nobody has ever done before, and things are bound to go wrong. It's hard to drill a rock on another world when you have no idea how the lower gravity will affect your instruments — drilling might cause a kickback that could toss the rover on its side. Hearing on Twitter that the rover is feeling cautious and worried, just the way its scientist drivers are right now, helps people understand better how science is done. It's just a bunch of people trying the very best they can, in an utterly new situation on an alien world.
It's no wonder that Curiosity's Twitter feed has 1.2 million followers. Read how these three women create Curiosity's distinctive voice at io9. Link -via Not Exactly Rocket Science
Posted: 09 Feb 2013 11:00 AM PST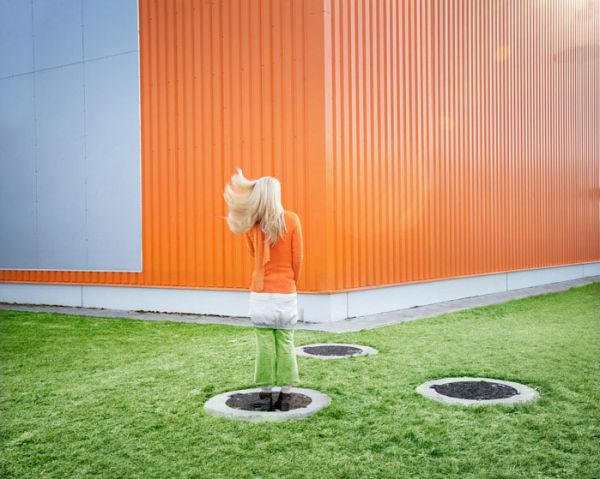 By carefully choosing wardrobes, settings and camera angles, Hungarian artist Bence Bakonyi places his models on the edge of visibility:
Although Bakonyi intends for each body to mix with the background, he maintains a distinct separation between the two unique elements in order to produce a visual experience for his audience. When examining the project, viewers may experience a comfortable confusion between where the landscape ends and the portrait begins.
At the link, you can view two more photos in the series.
Link -via Twisted Sifter | Artist's Website
Posted: 09 Feb 2013 10:00 AM PST
You've got to admit. Classical music station WRR 101.1 FM's van is too hot to Handel. Via Are We Having Pun Yet?
Posted: 09 Feb 2013 09:00 AM PST
(vimeo link)
Bianca Giaever made a film by asking six-year-old Asa Baker-Rouse for a story. The story is about a bear and a mouse, but then Asa gets philosophical about dealing with nervousness and fear.
We all get a little scared sometimes. Scared of graduating school without a plan; scared of monsters. One six year old has a remedy: think of something else until the "nervous has gone out of you." Think of juice, pizza, and a piano shaped chocolate chip cookie. In other words, he says, "when the scared feeling comes into you, the scared is scared of things you like."
There aren't many situations that couldn't be improved by pizza and a cookie. Link
Posted: 09 Feb 2013 08:00 AM PST

Photo: Kristal Kraft ~ DenverDwellings
Forget sand castles! Ice castles are much, ahem, cooler.
It all started one winter day when Brent Christensen was searching for a new outdoor winter activity for his children. He experimented with building ice skating rinks, ice caves, and other ice creations. Then, Brent decided to build an fort in his front yard using only ice - he started by using icicles as the base structure and built it up into an "ice castle." Word spread, and Brent started building ice castles all over the country.
Find out more over at the official website of Ice Castles - via Oddity Central
Family Earns Discount at Restaurant for Well-Behaved Kids
Posted: 09 Feb 2013 07:17 AM PST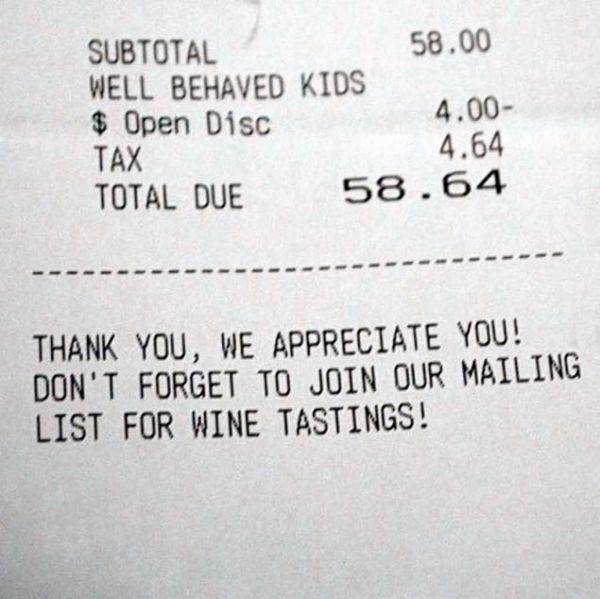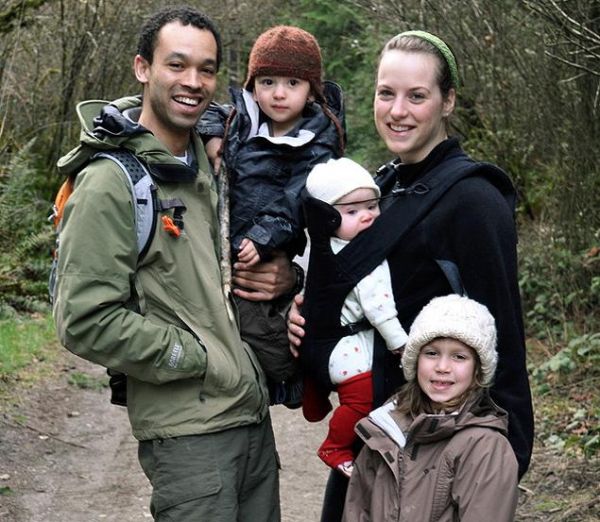 Chris and Laura King take their children's manners seriously. They insist that the kids behave themselves in public. This was greatly appreciated by the servers at the Sogno di Vino restaurant in Poulsbo, Washington, who gave them an unsolicited discount as an expression of their appreciation:
Owner Angela Scott, who was also serving that night, and the two other servers were so impressed with the kids' manners that they wanted to congratulate them somehow.

"You would never even know that children were in the dining room," Scott said. "We just wanted to say, 'Awesome! You guys were so good!'"

So they agreed to give the kids free ice cream. [...]

Soon after, the picture exploded in popularity. By Feb. 4, the friend contacted King and told her that people were asking for more information about the receipt.

"They are always pretty well-behaved so it wasn't anything out of the ordinary from them," she said.

But the night was somewhat extraordinary for Scott who still recalls how much easier three polite children made her job that evening.

"We see the opposite a lot of time," Scott said. "Sometimes children are not the most well-behaved. It was nice especially because they are so young."
Link -via Daily of the Day | Photos: Laura King
Posted: 09 Feb 2013 07:00 AM PST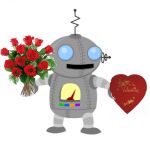 Happy Chinese New Year! The year of the snake starts tomorrow. But that's just the beginning of a week with a maximum number of holidays for its load-bearing capabilities. Besides Chinese New Year, we have Lincoln's Birthday on Tuesday, which used to be a holiday to make paper hats in school before they folded it into Washington's Birthday. Also, Tuesday is Mardi Gras (also called Shrovetide or Pancake Day), which of course means that Ash Wednesday follows. Then Thursday is Valentines Day. Are you ready for all this? Maybe not, but hardly anyone celebrates all these dates. The big event in my household will be the return of The Walking Dead -at least for the adults. Anyway, before we look forward, let's take a look back and make sure you didn't miss out on anything important that happened this week at Neatorama.

Our feature articles of the week started out with Cold War Tales: Operation Paul Bunyan, from our friends at Uncle John's Bathroom Reader. The massacre in Korea happened as I was preparing to go to college, which is probably why I didn't remember it.

The Annals of Improbable Research gave us The Gentle Art of Political Taxidermy: Charles Waterton, Squire of Walton Hall. It had to be be quite embarrassing to recognize your own face on an artwork made of dead animals.

Over at our wide-format Spotlight Blog, Alex posted Gorgeous Moleskine Illustrations by Mattias Adolfsson.

Yoga on Trial came from mental_floss magazine.

We had a couple of shorties from the Bathroom Reader series: Jay Newman's Brainteasers and Warning Labels.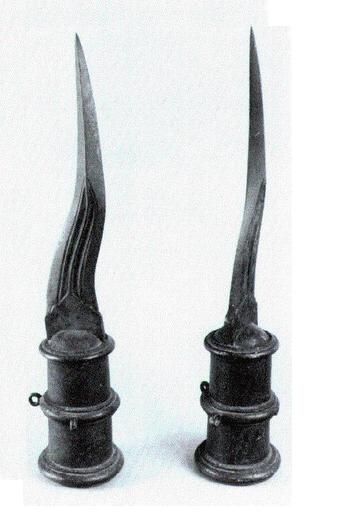 In this week's What Is It? game, these are are tusk covers for Indian battle elephants. They look pretty dangerous, too. Paul D got it right with the first comment, so he wins a t-shirt from the NeatoShop! Among many funny answers, the prize for the funniest gives to Samantha Simons, who said, "It's Captain Hooks tooth pick! All he has to do is have Shmee take off the hook and put on the tooth pick. Even pirates can have good dental hygiene!" That wins her a t-shirt, too! Thanks to everyone who played, and thanks to the What Is It blog, too!

The most comments came in to the post Should We Carry 3XL to 6XL Shirts in the NeatoShop? A lot of people think that's a good idea! That was followed by Jay Newman's Brainteasers. The most popular post of the week was Cold War Tales: Operation Paul Bunyan, followed by Jay Newman's Brainteasers. I guess we should print bigger shirts and post more quizzes.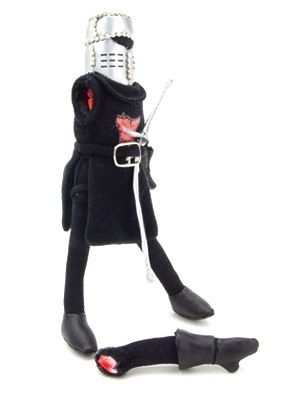 Over at the NeatoShop, Tiffany is always keen to show you what's new, but I like to remind folks of old favorites that shouldn't be forgotten. There are special collections for fans, like gifts relating to Monty Python and the Holy Grail and The Wizard of Oz. And in addition to the hot new t-shirt designs, don't overlook the classic Neatorama t-shirts.

Usability tip of the week: If you aren't a registered user, you should be. I became logged out for a brief time and was surprised at how much advertising a non-registered user sees. You can log in with Facebook and Twitter if you like, but if you register with Twitter, please add an email address to your Neatorama account. We won't share it with anyone, but if you win a prize, we'll need it to contact you.

And if that isn't enough Neatorama for you, we have extra content and fun at our Facebook page, Twitter feed, Instagram, and Pinterest. And mobile users: Flipboard makes it easy to keep up with Neatorama.
So have a happy bunch of holidays, but don't neglect to check in with us every day!
Scientists Finally Confirm the Asteroid that Killed the Dinosaurs
Posted: 09 Feb 2013 06:00 AM PST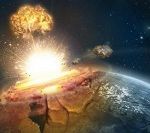 There has been a great deal of speculation over the years and substantial evidence that an asteroid is likely what extinguished all dinosaur life. Science could never prove what asteroid may have triggered the extinction. One of the most likely candidates, the 9-mile-wide asteroid that impacted Chicxulub, Mexico, was believed to have occurred 300,000 years prior to the extinction.
Now, however, European and American scientists have re-tested debris from Chicxulub using state-of-the-art equipment and narrowed the asteroid impact down to a period of 11,000 years, between 66.03 and 66.04 million years ago — almost simultaneous with the Cretaceous-Paleogene extinction.

The collision, which left behind a 180-kilometer (110-mile) crater, released 420 zettajoules of energy — 100 teratonnes of TNT. The impact created a huge dust cloud that blocked out the Sun, starting the extinction ball rolling by killing off much of the world's plants, and thus the herbivores soon after. Due to high levels of oxygen in the Cretaceous atmosphere, the impact may also have caused intense, global firestorms that killed off many other species. Because the asteroid landed in the ocean, megatsunamis would've swept the world's coasts, too.
You are subscribed to email updates from Neatorama
To stop receiving these emails, you may unsubscribe now.
Email delivery powered by Google
Google Inc., 20 West Kinzie, Chicago IL USA 60610