---
Barbie-Themed Cafe Opens in Taipei
Posted: 01 Feb 2013 04:00 AM PST
When you need to feel like a pretty princess, head on down to the Barbie Cafe in Taipei:
On Wednesday, Barbie Cafe in Taiwan opened its doors to fans of the iconic doll. Inside, the sofas are hot pink, the chairs resemble tutus and the waitresses wear tiaras. The menu includes macaroons in martini glasses and crustless tea sandwiches. The walls are decorated with Barbie showing off many stylish outfits, and just about everything is some shade of pink.

"We picked Taiwan because theme restaurants are very popular and successful here," said Iggy Yip, a senior manager at Mattel's Greater China division. "We are very confident that the Barbie Cafe can promote our brand image."
That's true! Taiwan has a jetliner-themed restaurant and a Hello Kitty-themed airport terminal.
News Story and Official Website -via Oddity Central | Photos: Barbie Cafe
Posted: 01 Feb 2013 03:00 AM PST
(YouTube link)
Every year, around 38,000 Thoroughbred horses are born. Three years later, one of them wins the Kentucky Derby. The rest, well, some race and some win races, which makes them valuable breeding stock. But eventually, they all get old and are no longer useful to those who race horses. Old Friends Farm is a retirement home where horses can be cared for for the rest of their lives. -via Buzzfeed
The Baffling Economics of <i>Thomas the Tank Engine</i>
Posted: 01 Feb 2013 02:00 AM PST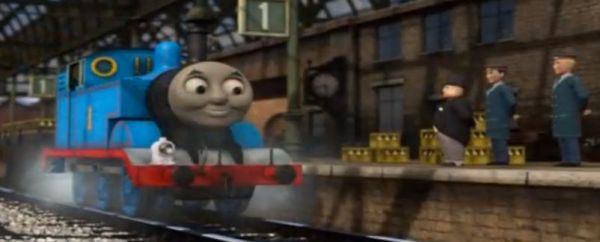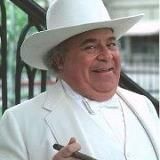 On the island of Sodor in the Irish Sea, sentient locomotives carry passengers and cargo everywhere. Alex Knapp of Forbes watches a lot of the children's television show Thomas & Friends and has been trying to understand Sodor's puzzling economy. He's not pleased:
There's clearly a bit of cronyism on the Island of Sodor helping to line the pockets of Sir Topham Hatt. Although reference is frequently made to elected officials such as a Mayor, Sir Hatt seems to be in charge of virtually everything on the island. In addition to running his own railroad, he's often in charge of projects – like building a Search and Rescue station in Misty Island Rescue - that should properly be the purview of government. Indeed, the Island of Sodor bears no small resemblance to Boss Hogg's Hazzard County, with Hatt seeming to own most of the businesses around and able to get the government to back those industries. [...]

For the most part, the freight trains on Sodor only haul one car at a time – occasionally, they'll haul two. Even more inexplicably it's not uncommon to see two engines being used to transport one freight car. This level of inefficiency is simply insane. The Island of Sodor isn't that big. There's just no reason why one engine can't be used to haul multiple cars. The engine fleet of Sodor's rails could easily be cut in half, at least, and its regular costs cut accordingly. Of course, this represents the economic danger in Sir Topham Hatt's monopoly. Through Hatt's cronyism, he's clearly keeping trucking out of Sodor, making his rails the only place to turn for businesses that want to transport freight.

Link -via Jon Dube | Images: Clearwater Features, Warner Bros.
Posted: 01 Feb 2013 01:00 AM PST
Curl up with a good book and enjoy the ... outdoors with this cleverly printed Fully Booked tent by Jack Maxwell.
Link - via If It's Hip It's Here
Posted: 01 Feb 2013 12:00 AM PST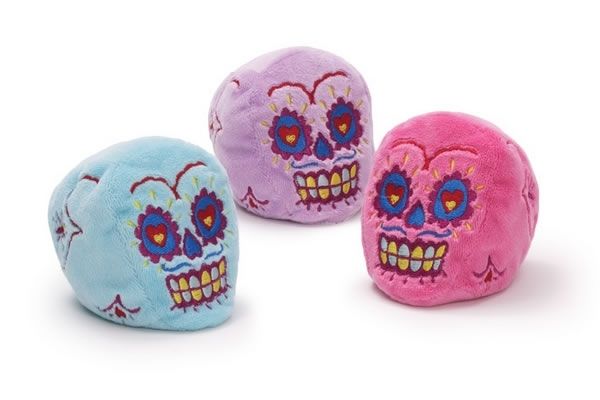 Love Ya To Death Bean Bag (sold individually)
Valentine's Day is almost here. Are you looking for a fun way to express your undying love? You need the Love Ya To Death Bean Bag from the NeatoShop. This adorable Mexican Sugar Skull designed plush is a spooktacular way to show someone you care.
The Love Yar To Death Bean Bag is available in blue, pink, and purple. Buy one or collect all 3.
Be sure to check out the NeatoShop for more romantic Plush Toys.
Posted: 01 Feb 2013 12:00 AM PST
Artist Chris Bishop designed this marvelous set of valentines based on the characters from the HBO series Game of Thrones. It's available as a giclée print on 100% cotton rag archival paper in two sizes. Not, however, as individual valentine cards. Link -via Gamma Squad
Posted: 31 Jan 2013 11:00 PM PST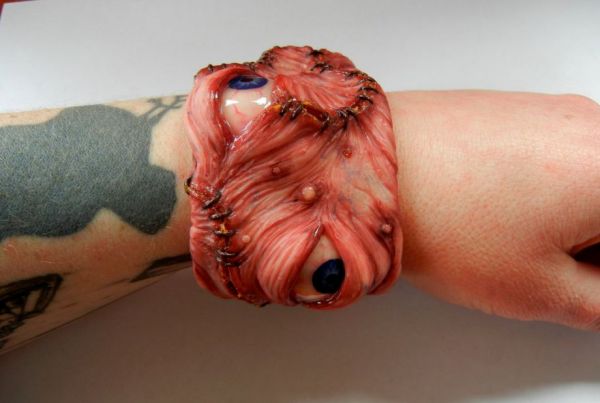 Dogzillalives, maker of horrifying light switch plates, made this beautiful cuff out of polymer clay over aluminum. You know what would make this awsomer? If it could be machined to occasionally blink and twitch. I would definitely wear that to work.
Posted: 31 Jan 2013 10:00 PM PST
Urban bicycling is a contact sport, so arm yourself with this: the deer antler bicycle handlebar by Brooklyn-based designer Taylor Simpson.
If you think the dings in your car is bad, wait till this hits the market! Link - via core77
Ten Tips for Raising Happy Kittens
Posted: 31 Jan 2013 09:00 PM PST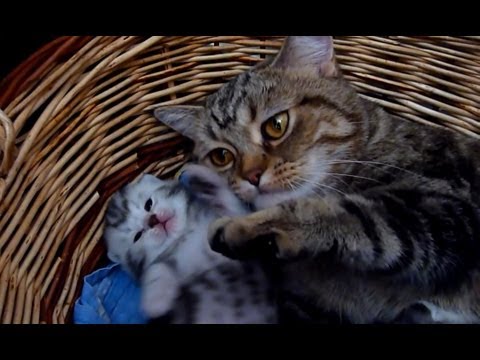 (YouTube link)
Covo gave birth to a litter of 15 kittens. Fifteen. Here are her mothering methods guaranteed to raise happy, healthy kittens. -via Viral Viral Videos
Posted: 31 Jan 2013 08:00 PM PST
Now THIS is what a Dementor Should Look Like!
Posted: 31 Jan 2013 07:00 PM PST

Photo: Cope/Arnold - via Yatzer
Perhaps photographer Nicholas Alan Cope and creative director Dustin Edward Arnold of Cope/Arnold didn't mean to, but this image above, part of their Vedas photo shoot, is exactly what I'd envision a stylish Dementor would look like!
20 Things That Happened on the Internet in 2012
Posted: 31 Jan 2013 06:00 PM PST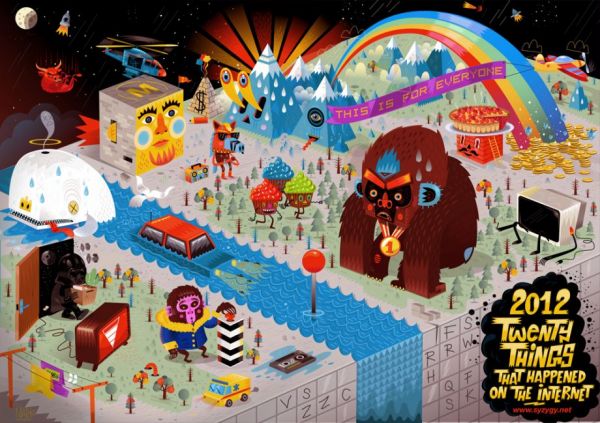 Illustrator Sébastien Feraut (Niark1) created this poster for SYZYGY containing twenty things that happened on the internet in 2012. I see the IKEA monkey pushing the button to add drama, and there's a dead whale, and Darth Vader is moving his office supplies from Lucasfilm to Disney, but a lot of these are going over my head. And I was here the whole time! If you can help me out, leave a comment. Clues will be released beginning this weekend. Link -via Laughing Squid
Edward Scissorhands Wacky Wobbler Bobble Head
Posted: 31 Jan 2013 05:00 PM PST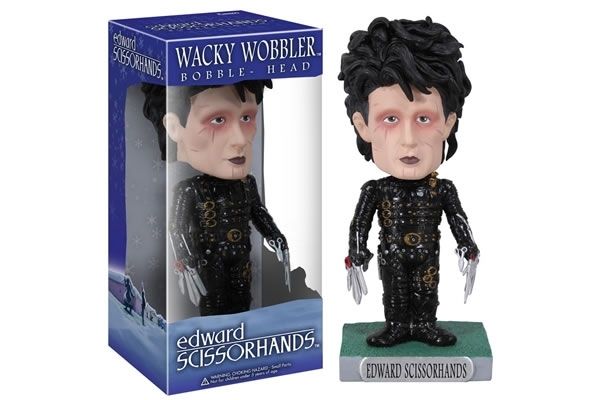 Edward Scissorhands Wacky Wobbler Bobble Head
Valentine's Day is quickly approaching and romance is in the air. This year celebrate your love for Tim Burton with the Edward Schissorhands Wacky Wobbler Bobble Head from the NeatoShop. This great desk accessory is the perfect way to proclaim your devotion to the romantic fantasy film genre and your favorite uncommonly gentle film character.
Be sure to check out the NeatoShop for more great Action Figures, Dolls & Models.
Posted: 31 Jan 2013 05:00 PM PST
Don't let Magneto find out! This has got to be the new hidout of Professor X. Behold, a two-story X House by architect firm Cadaval & Sola-Morales, perched in the hills of Barcelona, Spain.
The X House is also a constructive exploration: a technique regularly used for the infrastructural construction such as bridges and tunnels, is here developed to meet the architectural scale, aiming to incorporate efficiency, and reduction of costs to the construction. The use of a mixed technique based on the application of a high-density concrete allows projecting the material at a high pressure to a single-sided formwork, and to acquire high structural resistance in extremely short periods of time. Thus, it is possible to project continuous 6m high walls without the need to use a two-sided formwork (which would be the regular construction procedure). The house is therefore a living expression of the specific technique, and accumulates in its skin the diverse and continuous knowledge acquired within the process of construction.
Not to mention the perfect hideout for X-men!
View more over at Cadaval & Sola-Morales' official website: Link - via dornob
Posted: 31 Jan 2013 04:00 PM PST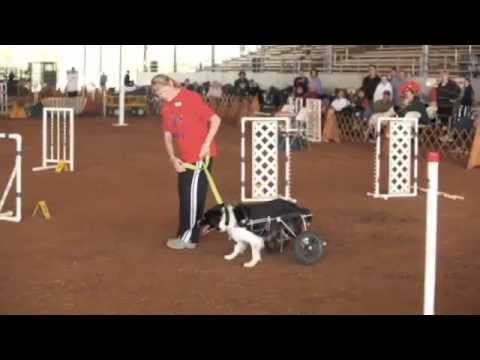 (YouTube link)
Zip the border collie had five canine agility championship titles before a hit and run driver left her paraplegic. She spent two week in ICU and several months in therapy, and was fitted with all-terrain wheels to get around.
After being away from agility for 7 months, we went to a trial far from home to see how Zip would react to being at a trial but not entered. She played tug ringside and barked at her brother when he ran. That part hadn't changed. Then one day I brought her to agility practice. It was too hot to leave her in the car so my husband put her on a mat near the field. Suddenly Zip appeared at the base of the AF. She'd crawled 60 feet from her mat; she wanted to play agility. A friend and my husband decided to put the bars down on the course and I was handed a leash attached to Zip's wheelchair. They said, "Run her." I had reservations but Zip was gleefully barking by this time. We ran and she did great. She now practices all the time. The Five Flags Dog Training Club in Pensacola held a Glory Run for Retired Agility Dogs on December 3, 2011. The small entry fee was donated to the "Chase Away Canine Cancer" organization.
Even though the bars are removed from the jumps, notice how Zip "jumps" with her front legs anyway. That's a good dog! Link -via Buzzfeed
Obviously: Treadmill Desks Make You Healthier, But Impair Your Work
Posted: 31 Jan 2013 03:00 PM PST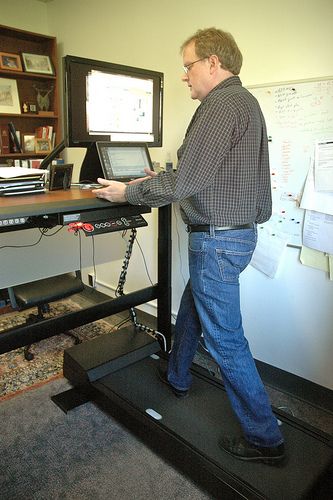 Treadmill desks are cool! Users get exercise while they work. We don't have them here at Neatorama, but Alex created a somewhat similar setup in the office. Should we get them? There are disadvantages:
Ergonomic specialists cite injury risks. User complaints include lower back pain. Employers are just beginning to deal with issues of hygiene, etiquette and liability.

While the health advantages of sitting less are well established, helping to cut the risk of obesity and heart disease, the productivity benefits of so-called active workstations are less clear from the results of the small studies to date. A 2011 Mayo Clinic study of 11 medical transciptionists found that typing speed and accuracy slowed by 16% while walking, compared with sitting. And a 2009 study from the University of Tennessee, with 20 participants, found that treadmill walking resulted in an up to 11% deterioration in fine motor skills like mouse clicking, and dragging and dropping, as well in as cognitive functions like math-problem solving.
Link -via Althouse | Photo: KOMUnews
Marginal Improvement is a Big Victory in Solving the Travelling Salesman Problem
Posted: 31 Jan 2013 02:00 PM PST

Image: David Applegate, Robert Bixby, Vasek Chvatal and William Cook
In 1930, Harvard mathematician Karl Menger (he of the Menger Sponge fame) asked a simple question: what is the shortest route a salesman has to take, in order to visit every city (of a certain size) in the United States and return to his starting place? That should be easy enough, right? After all, you only have to check every possible round trip routes to find the shortest one.
Turned out, brute force doesn't work well in solving the Travelling Salesman Problem, even with the fastest computer. With 10 cities, you'd have to check about 300,000 different round trip routes. Add just 5 more cities to that mix, and you'd have to check more than 87 billion.
In 1972, computer scientists Richard Karp of UC Berkeley wrote a seminal paper, claiming that the Travelling Salesman Problem may not even be solvable. Undaunted, countless mathematicians and computer scientists spent years of their lives trying to prove that wrong, but the best algorithm they could come up with only found approximate solutions. In 1976, Nicos Christofides developed an algo that found a route guaranteed to be, at worst, 50% longer than the shortest route. That was a great victory and everyone thought that it was only a matter of months before someone refined it and found the correct solution.
Decades later, Christofides algorithm still stood. Until 2011, when a team of mathematicians from Stanford and McGill universities came up with an algorithm that is marginally better. 0.0000000000000000000000000000000000000000000000000004% better, in fact. And what a victory that was because it showed a crack in the Travelling Salesman Problem that has haunted mathematicians for decades.
Read more about the hunt for the solution for the Travelling Salesman Problem in this neat article by Erica Klarreich/Simon Science News over at Wired: Link (no math required, promise!)
Posted: 31 Jan 2013 01:00 PM PST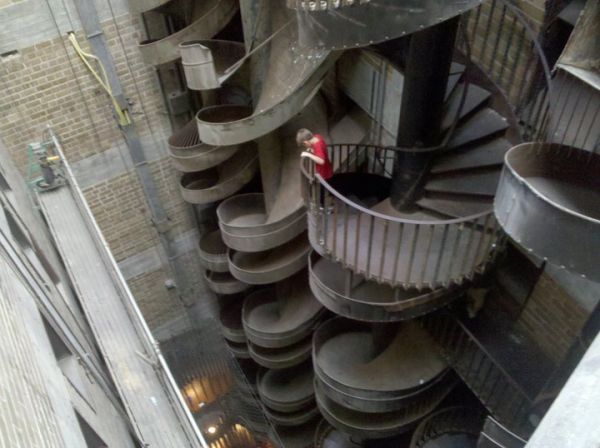 Looks pretty dangerous to me! At one time, these were chutes in a factory for sending shoes down to lower floors. Now it's part of the City Museum in St. Louis, Missouri. From the website:
Housed in the 600,000 square-foot former International Shoe Company, the museum is an eclectic mixture of children's playground, funhouse, surrealistic pavilion, and architectural marvel made out of unique, found objects. The brainchild of internationally acclaimed artist Bob Cassilly, a classically trained sculptor and serial entrepreneur, the museum opened for visitors in 1997 to the riotous approval of young and old alike.

Cassilly and his longtime crew of 20 artisans have constructed the museum from the very stuff of the city; and, as a result, it has urban roots deeper than any other institutions'. Reaching no farther than municipal borders for its reclaimed building materials, City Museum boasts features such as old chimneys, salvaged bridges, construction cranes, miles of tile, and even two abandoned planes!
The facility is part playground and part urban exploration site. Oh yeah, those who've been there say only one of these slides is actually open to use, and it has a grill covering. And they have plenty to tell about the rest of the museum. Link


Posted: 31 Jan 2013 12:00 PM PST
It's street art, but in a rural setting. Since 2006, the Zonenkinder Collective has added lively, often playful faces to trees in Germany, Denmark and France. The artists' goal is to "emphasize our close and unique connection with nature."
Spot the Hidden LEGO: Gorgeous <em>In Pieces</em> Artwork by Dean West and Nathan Sawaya
Posted: 31 Jan 2013 11:00 AM PST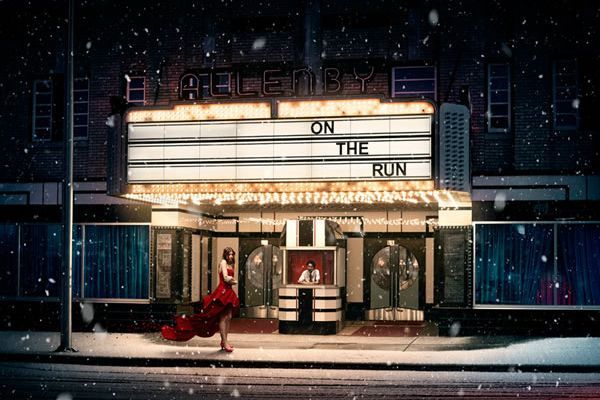 See the thing made out of LEGO? Look closely. Photographer Dean West and LEGO master sculptor Nathan Sawaya collaborated to create the art series In Pieces, where structures made from LEGO pieces are hidden somewhere in each image. The photographs themselves are gorgeous, but additional twist of the hidden LEGO definitely added to their surrealistic nature. In the age of Photoshop, West and Sawaya's artwork bring up the question of just how much of the photograph is real and how much is manipulated.
Posted: 31 Jan 2013 10:00 AM PST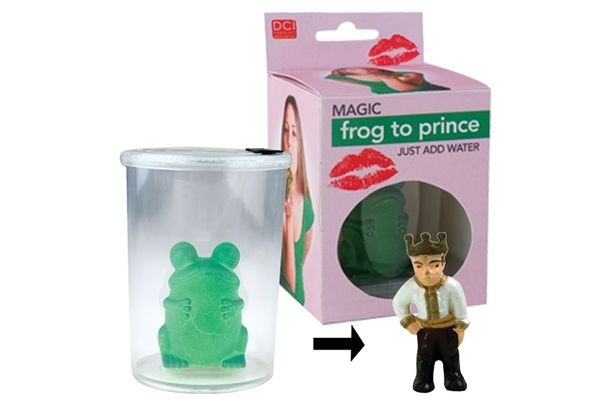 They say you have to kiss a lot of frogs till you find your prince. Or, you could skip the whole kissing and just get the Magic Frog to Prince from the NeatoShop. Just open the cap, fill with cold water, and watch the frog turn into a prince. If only everything in life were this simple.
Be sure to check out the NeatoShop for more great Classic Toys and fantastic Valentine's Day gift ideas.
Posted: 31 Jan 2013 10:00 AM PST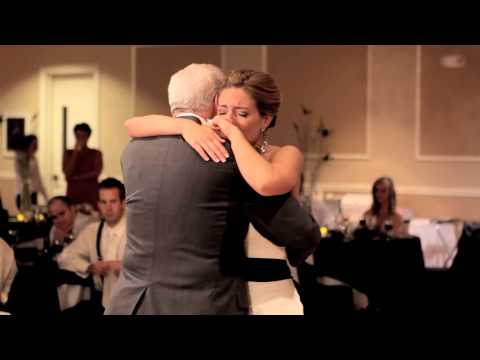 (YouTube link)
Andrea's father passed away due to pancreatic cancer early last year. When she got married in the summer, her brother sang and recorded "Butterfly Kisses," and she danced to it with her grandfather, her two brothers, and her father-in-law. Cinematography by LaFrance Films. Warning: may cause tears. -via reddit
Should You Ride Your Bike or Take the Train? Consult This Barometer
Posted: 31 Jan 2013 09:00 AM PST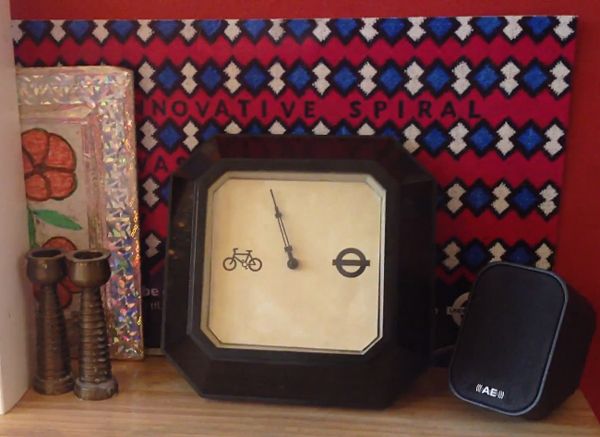 Richard J. Pope has one simple question at the beginning of his day: should he take his bike or the Tube to work? This gadget is a barometer that checks the weather--but also a lot more:
The bicycle barometer takes data about the weather, the status of the tube lines I use to get to work, and whether my local station is open or shut.

It then reduces all that data down to a single value and displays it on a dial with a bike sign at one end and a tube sign at the other.

For example, if it is raining a bit the dial will move a bit towards the tube sign, but if the tube is suffering delays, it will move a bit back in the other direction.

Different data points get different weightings. E.g. snow is more important than a bit of drizzle; the tube station being shut trumps everything.
Posted: 31 Jan 2013 08:00 AM PST
Is there intelligent life in TV's outer space? You decide.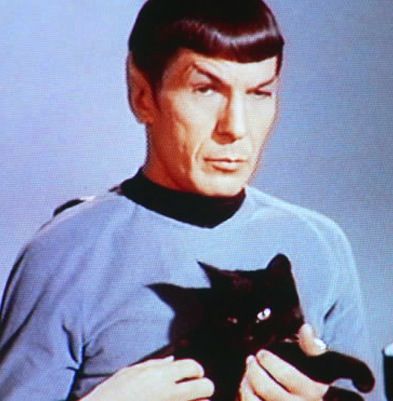 "Is there anyone on this ship, who, even remotely, looks like Satan?" -Kirk

Tuvok: "The phaser beam would ricochet along an unpredictable path, possibly impacting our ship in the process."
Janeway: "All right, we won't try that."

"Mr. Spock, the women in your planet are logical. That's the only planet in the galaxy that can make that claim." -Kirk

"I'm a doctor, not an escalator." -McCoy

"I must say, there's nothing like the vacuum of space for preserving a handsome corpse." -Doctor

"I'm attempting to construct a mnemonic memory circuit, using stone knives and bearskins." -Spock

"The best diplomat I know is a fully-loaded phaser bank." -Scotty

"Mr. Neelix, do you think you could possibly behave a little less like yourself?" -Tuvok

"What am I, a doctor or a moon shuttle conductor?" -McCoy

"Time travel, from my first day on the job I promised myself I'd never let myself get caught up in one of those God-forsaken paradoxes. The future is the past; the past is the future. It all gives me a headache." -Janeway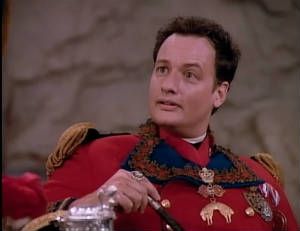 "It's difficult to work in a group when you're omnipotent." -Q

Data: "Tell me, are you using a polymer-based neuro-relay to transmit organic nerve impulses to the central processor of my positronic net?"
Borg Queen: "Do you always talk this much?"

"The weak innocents …they always seem to be located on the natural invasion routes." -Kirk

"I'm a doctor, not a bricklayer." -McCoy


These quotes reminded me of a video. Continue reading to see it.

(YouTube link)
___________________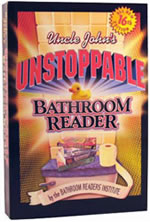 The article above was reprinted with permission from Uncle John's Unstoppable Bathroom Reader.
Since 1988, the Bathroom Reader Institute had published a series of popular books containing irresistible bits of trivia and obscure yet fascinating facts. If you like Neatorama, you'll love the Bathroom Reader Institute's books - go ahead and check 'em out!
Churro Apple Pie Waffles à la Mode
Posted: 31 Jan 2013 07:00 AM PST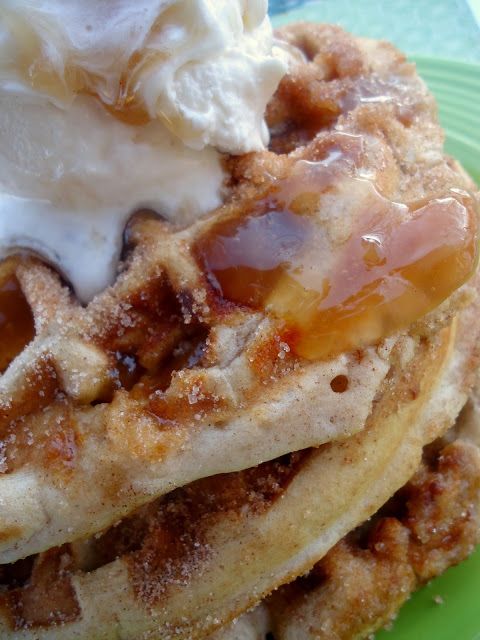 Waffles? Not enough. Churro waffles? Still not enough. We live life on the edge. We go to extremes. We're like the Spartans of the breakfast buffet. That's why we're glad that Chica Chocolatina took her churro waffles beyond the limits of normal human endurance. You can find her recipe at the link.
Posted: 31 Jan 2013 06:30 AM PST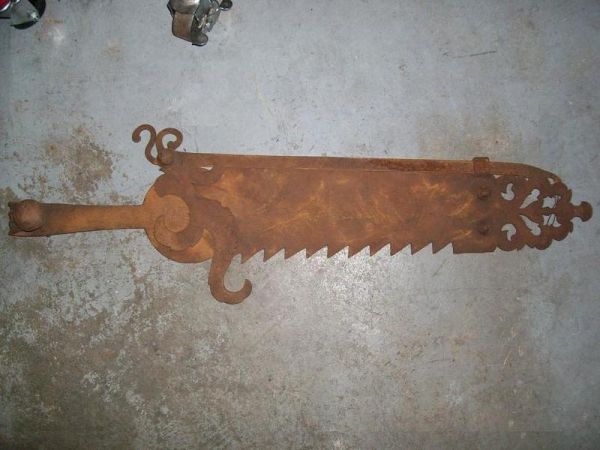 W00t! It's time for another collaboration with the always-excellent What Is It? Blog. Can you guess what this strange object is used for?
Place your guess in the comment section. One guess per comment, though you can enter as many guesses as you'd like. Please do not post any web link or URL - doing so will void your entry. You have until the answer is revealed on the What Is It? Blog tomorrow.
Two prizes: the first correct guess and the funniest yet wrong one will win a T-Shirt from the NeatoShop.
IMPORTANT: Please write your prize selection alongside your guess, so visit the NeatoShop and take a look around. If you don't write your prize selection, then you don't get the prize. I think you'll like the selection of funny t-shirts and science t-shirts -or even t-shirts of your favorite blogs and websites.
For more mystery items, go to What Is It? Blog. Good luck!
Posted: 31 Jan 2013 06:00 AM PST

Photo: Andreas Praefcke/Wikipedia
Mustache and soup don't mix (especially when the custom of the day is to wax one's 'stache), so what's a moustachioed Victorian gentleman to do? Well, they eat soup with Moustache Spoon.
Posted: 31 Jan 2013 05:00 AM PST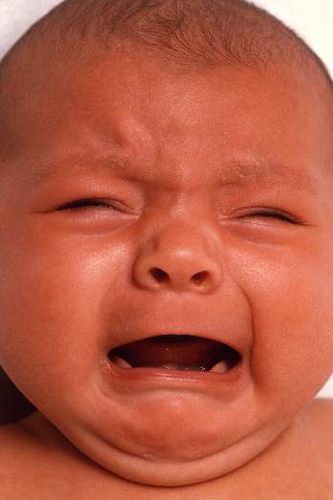 You could take your baby out without first splashing on some perfume. But what terrible lessons about fashion would you be teaching your child? For refined people, it's considered proper to make sure that a baby is fashionably scented. Thankfully, perfumers Dolce & Gabbana have a scent designed specifically for babies:
Speaking about the company's latest offering, which will go on sale later this year at the relatively modest sum of £28 for a 50ml bottle, the designer Stefano Gabbana said: "That familiar smell associated with babies will only be accentuated by this fragrance." It will contain notes of citrus, melon and honey, all famously evocative of newborns, and will "pamper every little boy and girl". The scent, which is alcohol-free, has been inspired by the "softness of baby skin" and the "freshness of baby breath".
Link -via TYWKIWDBI | Photo: bbaunach
You are subscribed to email updates from Neatorama
To stop receiving these emails, you may unsubscribe now.
Email delivery powered by Google
Google Inc., 20 West Kinzie, Chicago IL USA 60610