---
<i>Love Me Tender</i>: Elvis Presley's First Film
Posted: 08 Jan 2013 05:00 AM PST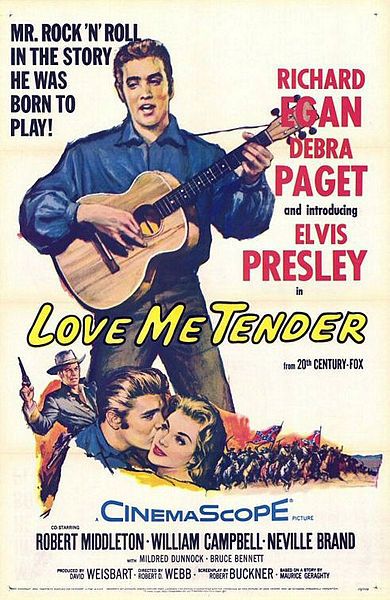 Neatorama presents a guest post from actor, comedian, and voiceover artist Eddie Deezen. Visit Eddie at his website. This article was selected for publication on January 8th, the anniversary of Elvis' birth in 1935. This post contains spoilers.

Elvis Presley was the hottest act in all of show business by the summer of 1956. The 21-year-old singing dynamo had electrified the entire world in his live show, concerts, and television appearances. His records and albums were selling like the proverbial hotcakes. In the early months of 1956, Elvis' long sideburns, swinging hips, and wild gyrations had made him one of the most famous men in America. But in spite of all his incredible success, Elvis had one major dream- he wanted to be a movie star.

As a teenager, Elvis had been an usher in a movie theater. He studied his silver screen idols: Marlon Brando, Montgomery Clift, and above all, James Dean. Elvis watched Dean's iconic performance in 1955's Rebel Without a Cause dozens of times. It was reputedly his favorite film of all time and he knew the entire movie's dialogue verbatim.

Dean's tragic death at the age of 24 in September of 1955 profoundly affected young Elvis (Elvis was to call Dean "a genius"). There seems little doubt that Elvis' fervent hope at this early point in his career was to become the movies' next James Dean.

Early in 1956, after two screen tests, Elvis was put under contract to Paramount Studios. But Elvis' film debut was to be a "loan out" to 20th-century Fox. Although Elvis had signed a multi-picture deal with Paramount, his manager Colonel Tom Parker had shrewdly incorporated a clause allowing him to work with other studios.

Elvis' first day on the set was August 20, 1956. The film, originally titled The Reno Brothers, was a Western, set in the immediate aftermath of the Civil War. Elvis' co-stars were veteran actors Richard Egan, Robert Middleton, William Campbell, and Mildred Dunnock. His leading lady was the lovely Debra Paget, who Elvis developed a huge crush on.

Although Elvis was very dedicated and professional as a fledgling actor, according to everyone involved, Elvis flirted with Paget almost from day one, following her around the set like a lovesick puppy. Unfortunately for Elvis, the young starlet was already involved in a relationship (with Howard Hughes) and she kept Elvis at arm's length. Although nothing was ever to become of Elvis' first "movie crush," he never really got over the sexy Miss Paget. He later married Priscilla Beaulieu, who bore an uncanny resemblance to Paget.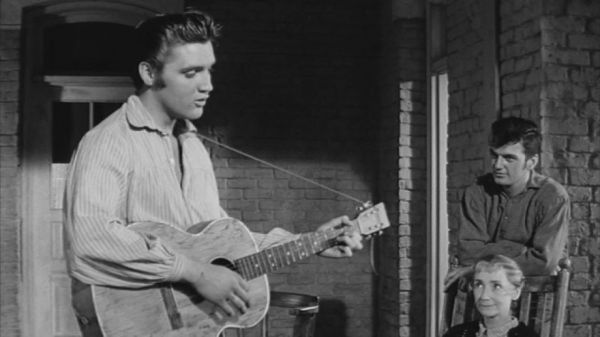 Elvis' role (as youngest Reno brother Clint) was expanded from one that had just a few lines (both Robert Wagner and Jeffrey Hunter had already turned the role down). Also, with superstar Presley coming aboard, the movie's title was changed from The Reno Brothers to Love Me Tender, to capitalize on Elvis' hit song. Several other songs were added to the movie after Elvis joined the project. Reportedly, Elvis didn't know he would be singing so many songs in the picture and believed he would just be doing a straight acting role. This would be a sad pattern for the rest of Elvis' movie career, with him wanting to do serious acting and the studios wanting to cram in as many new Presley songs as possible in every film.
Elvis got cold feet during the picture when he saw his character died in the end. His girlfriend June Juanico recalled persuading him by saying that she tended to remember the characters who had a tragic fate far longer than those who lived happily ever after.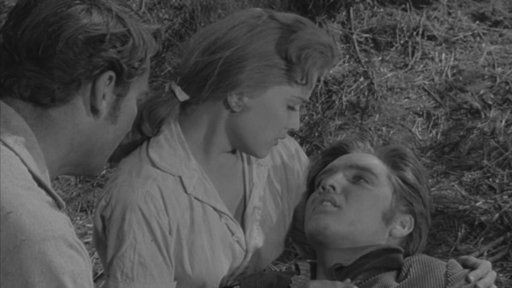 Love Me Tender turned out to be the only film in which Elvis did not get top billing. It is also the only film in which he played an out-and-out anti-hero (as opposed to his future roles: a good guy with redeemable character flaws). In the film's original ending, Ma Reno rings the dinner bell and the three remaining Reno brothers come in for dinner (Elvis had been shot and killed in a previous scene). At an early Love Me Tender screening, the Elvis fans hated seeing their idol die and a new ending was cooked up. At the film's conclusion, as the end credits roll, Elvis' ghostly presence appears and sings the title song. After watching an early preview of Love Me Tender, Elvis' mother Gladys was reportedly hysterical after watching her son die onscreen. It took Elvis several minutes to calm her down and reassure her it was only a movie.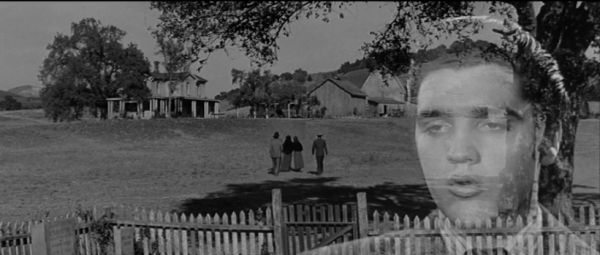 Love Me Tender wrapped in October of '56 and was rush released by November 15th. It proved to be a box office bonanza and became the first film in history to recoup its initial investment in the first three days of release. But Elvis was to be disappointed with his screen debut, later saying "It was an old, old picture, story wise, and I shouldn't have been in it from the beginning."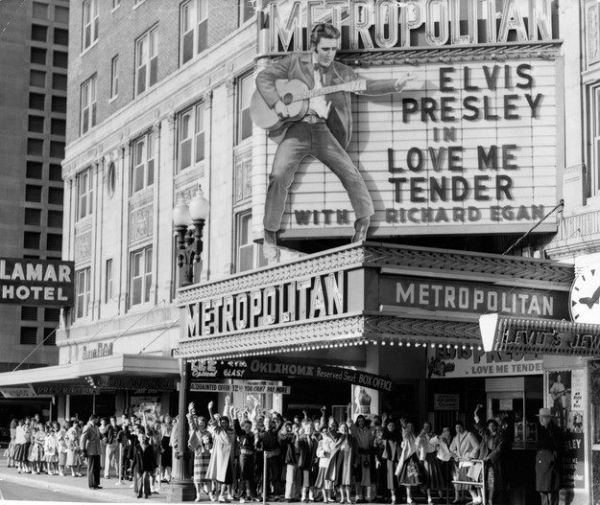 Although Elvis had begun shooting Love Me Tender with high hopes for a great career in film, it was (with precious few exceptions) to be only the first in a long chain of screen disappointments for him. The long line of Elvis Presley films, after the handful of early encouraging entries, were soon to become not classics, or even respectable vehicles, but sad, campy, grade-B objects of satire and ridicule. And, in a painful irony, although he grew to loathe them and they were savaged by the critics, the Elvis musicals of the '60s inevitably cleaned up at the box office.

In the Greek tragedy that was the life of Elvis Presley, the vastly talented musical superstar, the icon of icons who revolutionized music forever, he was, for almost a full decade, relegated to playing the good natured, guitar-playing "hero" who would inevitably beat up the bad guy and dance around with a bevy of bikini-clad lovelies. And although Elvis was to go on to one of the most amazing, successful, and legendary careers in the history of show business, his dream of becoming "the next James Dean" of the movies was probably the single greatest disappointment of his life.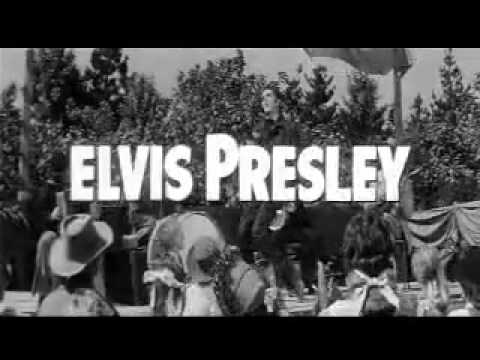 (YouTube link)
Frogs Can Help Make Milk Stay Fresh Longer
Posted: 08 Jan 2013 04:00 AM PST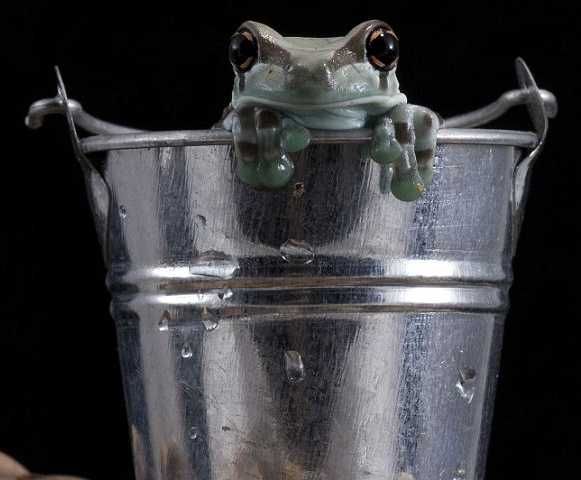 There used to be an old Russian wive's tale that if a frog jumped in your bucket of milk, it wouldn't go sour. As it turns out, that might be true because the peptides in frog's skin secretions are antibiotic. It also means that as more diseases become antibiotic resistant, we might start turning to frog ooze to prevent infections.
Posted: 08 Jan 2013 03:00 AM PST
This table made by Jay Watson Design is one on which you're guaranteed to leave fingerprints. Made of solid oak painted with thermochromic paint, its surface temporarily changes color when heat is applied.
See the designer's website for further information and pricing. Link
(Image credits: Jay Watson Design)
Posted: 08 Jan 2013 02:00 AM PST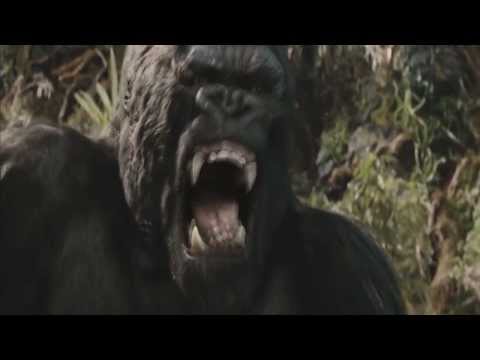 (YouTube link)
A mashup of movie monsters by Eclectic Method. I think I've seen every one of these films! The music is a remix of the Godzilla vs. Mothra theme music. -via The Daily What
The Kilogram Put On Some Weight
Posted: 08 Jan 2013 01:00 AM PST

The International Prototype of the Kilogram in three nested bell jars (Photo: BIPM)
Did you gain a bit of weight after the holidays? Take heart, you're not the only one - even the kilogram itself has put on weight:
Using a state-of-the-art Theta-probe XPS machine -- the only one of its kind in the world -- the team have shown the original kilogram is likely to be tens of micrograms heavier than it was when the first standard was set in 1875. [...]

The original kilogram -- known as the International Prototype Kilogram or the IPK -- is the standard against which all other measurements of mass are set. Stored in the International Bureau of Weights and Measures in Paris, forty official replicas of the IPK were made in 1884 and distributed around the world in order to standardise mass. The UK holds replica 18 at the National Physical Laboratory (NPL).

But despite efforts to protect the IPK and its duplicates, industrialisation and modern living have taken their toll on the platinum-based weights and contaminants have built up on the surface.
ScienceDaily has more: Link
Posted: 08 Jan 2013 12:00 AM PST

Photo: Bobsutan
The tauntaun is a mysterious creature from the far reaches of the galaxy. Its Homeworld- Hoth, hair color- white, designation- non sentient, average adult height- 1.3 to 2 meters, and the amount of awesomeness derived from homemade snow-creature? Infinite.
It's hard to say who goes home with the Star Wars parenting award this year, but it really comes down to this post and one other- both including tauntauns.
Link | Via Holy Puns Batman
Posted: 07 Jan 2013 11:00 PM PST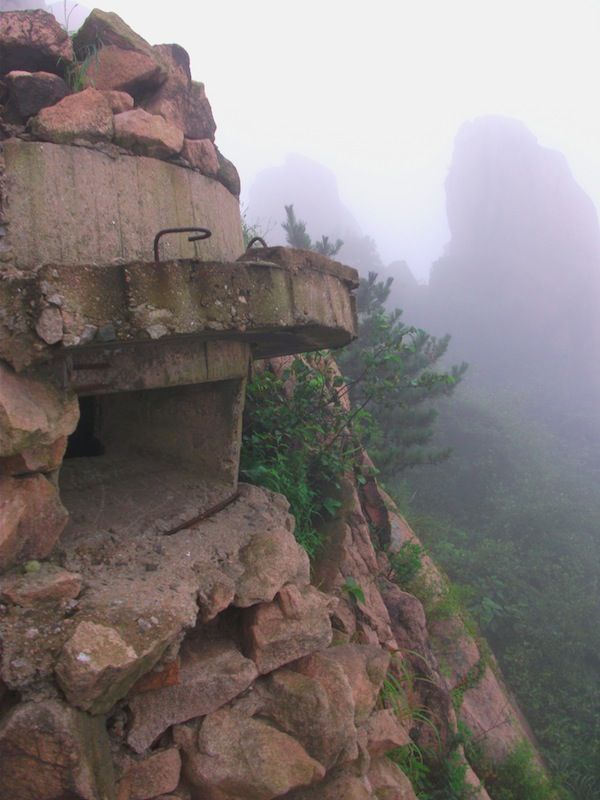 Qingdao, China, may be more familiar to you as Tsingtao, as in Tsingtao beer. The city was a German colony for a couple of decades around the turn of the 20th century, and one of the first things they did was brew beer. The Germans used nearby Mount Fushan Mountain as a defense against the British colonial forces who wanted their piece of China. Darmon Richter got a chance to explore Mount Fushan and found plenty of tunnels, chambers, and bunkers from that era.
Torches switched to full-beam we stepped out of the storm, and into a still darkness.

The tunnel beyond was mostly formed from natural rock - the bulging contours of the passage illustrating where one crater at a time had been blasted into the solid rock, joining to form a corridor. Inside, nothing stirred... other than the slow, methodical dripping of condensation from the walls. Even the raging storm outside became inaudible, as we carefully made our way deeper inside the mountain.

Branching out from this main tunnel were a number of smaller caverns and chambers; some appeared to be no more than an accidental blast in the wrong direction, while others were reinforced with solid metal walls and bulkheads.

These chambers were often marked with Chinese characters scrawled clumsily across doorframes, and would have served as storerooms, ammo dumps, dormitories. At a humidity level not far off 100%, every surface was damp to touch - and the insides of these vaulted metal chambers sparkled like electric silver where the moisture ran down over mineral deposits.
Read more about the hollow mountain and the expedition at The Bohemian Blog. Link-Thanks, Tom!
Email Signs of Fraud: "Nobody Will Find Out" and Other Tell-Tale Phrases
Posted: 07 Jan 2013 10:00 PM PST
Are there tell-tale signs that your employees are conspiring to commit fraud? A study by consulting company Ernst & Young in collaboration with the FBI showed that there are 3,000 words and phrases that fraudsters commonly use in emails.
Here are the top 15:
Cover up
Write off
Illegal
Failed investment
Nobody will find out
Grey area
They owe it to me
Do not volunteer information
Not ethical
Off the books
Backdate
No inspection
Pull earnings forward
Special fees
Friendly payments
Warwick Ashford of Computer Weekly has the post: Link - via Quartz
Posted: 07 Jan 2013 09:00 PM PST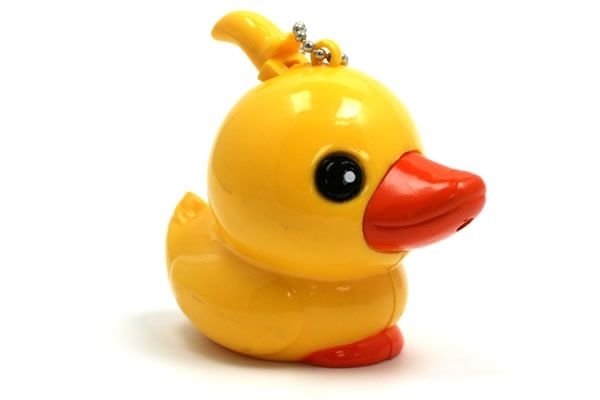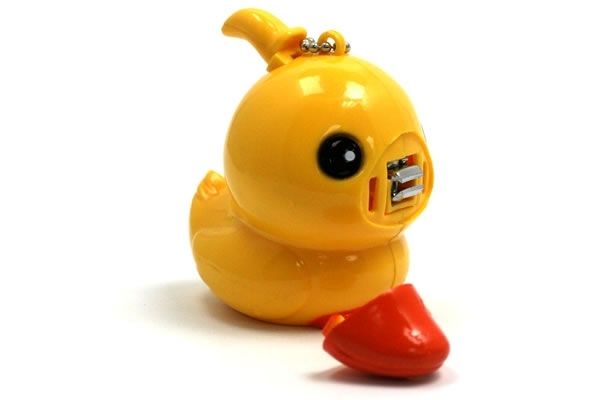 Are you tired of your roommate stealing your precious personal hygiene items? Hide your nail clipper in plain sight with Duck Animal Nail Clipper from the NeatoShop. This tiny duck shaped nail clipper comes with a removable beak that covers the clipper. The Duck Animal Nail Clipper is also great for cutting children's nails.
Penguin and Dolphin animal nail clippers also available. Buy one or buy all three.
Be sure to check out the NeatoShop for more fun Personal Care items.
The World's Most Amazing Ice Formations
Posted: 07 Jan 2013 09:00 PM PST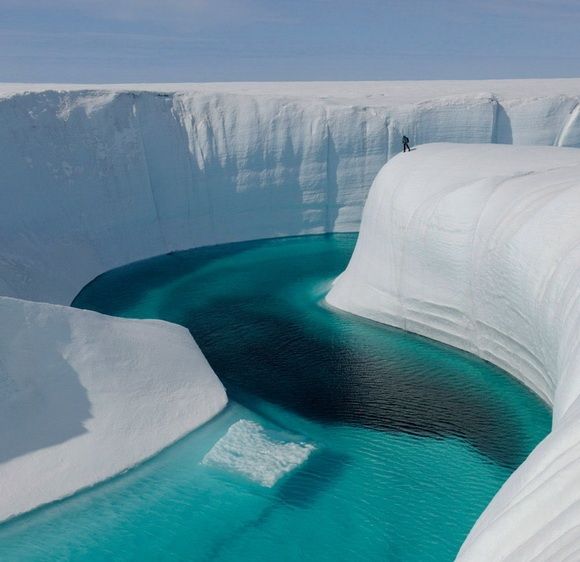 This is Birthday Canyon in Greenland. The striations in the 150-foot-deep ice walls of the canyon are the result of meltwater flow over a long period of time.
The World Geography compiled a list of 11 wonders of the ice world. From pure white icebergs striped with brilliant aqua and cerulean blue, to 17-foot-tall, jagged spikes, these ice sculptures by Mother Nature are awe-inspiring.
Posted: 07 Jan 2013 08:00 PM PST
There's ride sharing and bike sharing, so why not dog sharing? A new service called City Dog Share lets you swap dogs with complete strangers, or "test out" a dog to see if it's the right pet for you:
[City Dog Share] allows dog-shoppers to try a pet on for size without the burden of commitment, by giving them a chance to spend quality time with other peoples' pooches. The Facebook-based service also fills schnauzer-shaped gaps in the lives of humans whose apartments or schedules prohibit full-time furry friends.

And supporters also believe City Dog Share can help shelters and rescue groups find homes for abandoned animals by giving prospective puppy parents the comfort of a free backup care plan if they fear the responsibility that comes with any animal.

In a nation where social media aficionados share homes, cars and futures with total strangers encountered online, why shouldn't they swap dogs that way too?
Maria L. La Ganga of The Los Angeles Times has the story: Link (Photo: Gary Friedman/LA Times)
Official Reprimand for Flatulence
Posted: 07 Jan 2013 07:00 PM PST

Photo: Ghetto Genius
What is worse, farting loudly at work or having an official reprimand sent to you detailing every time you have ever farted at work with dates and times? Wait you don't have to answer that, the latter is worse- much worse.
Either this guy (or girl, who knows) is one of the greatest trolls of our time, or he has a serious medical issue and should consult a doctor immediately. When it is so bad that your flatulence comes up in a performance review, well then you know it's bad. Just look at his September 19th, now that is quite a day- most people don't have the determination or stamina to fart that much.
Photo: Ghetto Genius
Not only is this ridiculous notation of another persons flatulence, but the supervisor also went as far to infer that this guy is doing it on purpose.
You have submitted medical evidence that you have some medical conditions, which at times may keep you from being able to work a full day or for brief periods; however, nothing that you have submitted has indicated that you would have uncontrollable flatulence. It is my belief that you can control this condition.
So the question remains, is this one very sick man who needs to check into a hospital or the most dedicated fart troll ever?
Link | Via Bits and Pieces
Image HotSpotter - WordPress Plugin for Interactive Image Maps
Posted: 07 Jan 2013 06:00 PM PST
Attention WordPress bloggers- I just wanted to take a moment to introduce you to a new WordPress plugin called Image Hotspotter, which makes available interactive image maps in your WordPress blog.
Using a simple click-and-drag interface, you can create any number of active, responsive hotspots in a single image. Each hotspot can be setup with a few useful options. Upon hovering your mouse, a custom HTML box can follow your mouse pointer, and clicking can either load a URL or pop up a custom HTML box.
Bloggers with a keen sense of aesthetics will enjoy creating elegant image-based content in your pages and posts. Please check it out at ImageHotSpotter.com. I just released it and would very much appreciate your support! Link
Posted: 07 Jan 2013 05:00 PM PST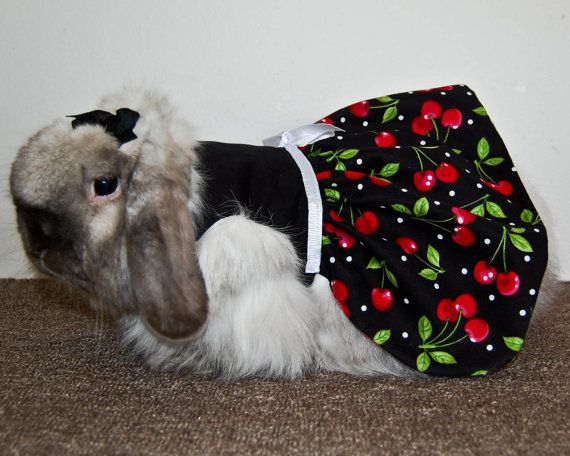 Dress your bunny rabbit in the latest bunny fashions from Annie Elle Bunnies! Annie was a little shy about sharing her bunny-dressing hobby, but got such a kind reception that she's opened an Etsy shop and already has plenty of orders to keep her busy. One basic style fits most size bunnies, and will fit dogs and cats, too! There are a variety of colors and trim available. Link -via reddit
Posted: 07 Jan 2013 04:00 PM PST
Andrew DeGraff, who made illustrated the Star Wars Trilogy with maps, is at it again: this time he explains Indiana Jones with maps. Take a look: Link - via Super Punch
The Nightmare Before Christmas Cake Pops
Posted: 07 Jan 2013 03:00 PM PST

Photo: My Honeybunch
Cake pops are so hot right now- especially themed cake pops. So what is better than The Nightmare Before Christmas cake pops? Nothing really. Jack Skellington looks like he was made to be a cake pop. They are each handmade cake truffles available for delivery in the UK, EU, and various corners of the world. Why truffles? Because there is more to life than being really, really, ridiculously good looking. Like being tasty for example.
Link | Via When Geeks Wed
Posted: 07 Jan 2013 02:00 PM PST

Photo: Tauntr
Star Wars taxidermy. If you are looking to start a Kickstarter campaign but have a limited imagination, then Tauntr has a good idea for you. Unfortunately these photos are photoshopped, but maybe someone can make this a reality in the future.
We can't help you out on where to find the Rancors or the Wampas, but hey I will write a blog post for you once you do! Try looking on Hoth or Dathomir, once you manage to build that space ship. Who wants a Bantha head for their living room?

Photo: Tauntr
Link | Via Buzz Patrol
Posted: 07 Jan 2013 01:30 PM PST
Snow as an art medium can be made to express almost anything, until your fingers freeze off trying to finish the project. I love the gold tooth that probably started out as a Christmas tree ornament. Link
Posted: 07 Jan 2013 01:00 PM PST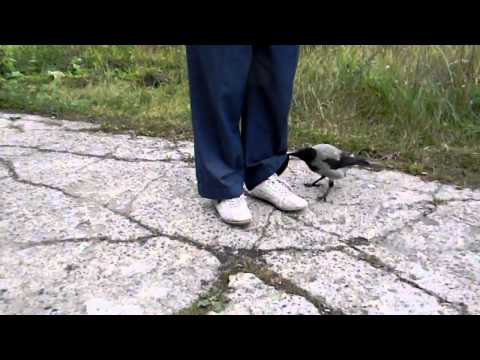 (YouTube link)
The crow does what it must to get this woman to put the pan down. And it has no intention of giving up! -via Daily Picks and Flicks
Ted Baker Radio Cables & Clobber Bag
Posted: 07 Jan 2013 12:30 PM PST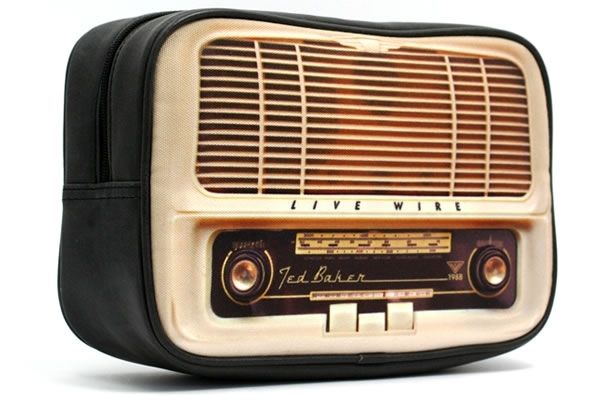 Ted Baker Radio Cables & Clobber Bag
Are you resolved to get your travel toiletries in order? You need the handsome Ted Baker Radio Cables & Clobber Bag from the NeatoShop. This functional zippered pouch features a retro radio design on the front and a tidy cable design on the back.
Be sure to check out the NeatoShop for more great Bags & Totes.
Posted: 07 Jan 2013 12:30 PM PST
In an article coinciding with the release of a book containing all the scripts of the TV show Monty Python's Flying Circus, the Atlantic dissects the humor of the comedy troupe Monty Python. The most classic example of the TV series' comedy is the Dead Parrot Sketch, which was a reworking of an earlier skit set at a car dealership.
It is absurd from the start, but its absurdity represents a compact, dreamlike way of telling the truth. This time the role of the aggrieved customer is taken by Cleese—who plays him not as a straight man but as a Brylcreemed, raincoated weirdo. In the world of Monty Python, even a guy with a valid beef is a lunatic. As for Palin's salesman, this time his denials of the undeniable have an existential audacity: he is ready to claim, and keep claiming, that the palpably dead parrot is just resting. Cleese, indignantly brandishing the bird's corpse, is the victim of the ultimate—the archetypal—rip-off; but he remains an Englishman. Nutty as he is, he declines to vault over the desk and punch Palin's lights out. Language is the only weapon available to him. So his tamped-down rage becomes a torrent of increasingly baroque synonyms for death, which Cleese and Chapman composed with the aid of a thesaurus.

When that outburst of manic poetry is over, the Pythons don't bother forcing the parrot sketch toward a well-made conclusion. The quest for punch lines bored them. Instead the sketch collapses into a series of bizarre digressions, and finally Cleese's character turns to the camera and declares that the situation has become "too silly." And that's that: we move on to the next item.
And that is the reason why the show didn't last long -the troupe refused to drag an idea out to fill time. With their best efforts compressed into three and a half TV seasons, they live on in recordings forever. Link -via Metafilter
Posted: 07 Jan 2013 12:00 PM PST

Photo: Sarah Hardy
As the holiday season passes by, one thing many of us will miss dearly is the turkey. People love turkey, but for some reason it has been decided that the bird is mainly a seasonal meat and there is no way around it. Turkey season is almost over. That means no more roasted bird, no more mashed potatoes with thick gravy, no more stuffing, and no more cranberry sauce- oh the humanity!
Sarah Hardy, thankfully, has figured out a clever loop hole to help us forget about all that. She has concocted a turkey cake, because there is no end to cake season.
Okay so it's not a turkey cake per se, the cake is actually an orange and rum spice cake, but that sounds delicious nonetheless.

Photo: Sarah Hardy
Link | Via Foodiggity
How To Draw A Cartoon Polar Bear
Posted: 07 Jan 2013 10:00 AM PST
Mark Anderson at Andertoons has a new tutorial on how to draw a polar bear. You can see the steps here, or all of them in order at his site. Put one on your next love note! Link
Photograph of a Revolutionary War Soldier
Posted: 07 Jan 2013 09:30 AM PST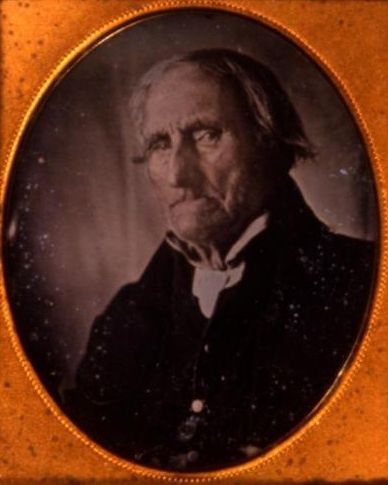 The first photographic portraits were taken in 1839, but it took decades for the custom to become common. This is a portrait of Conrad Heyer, taken around 1852. Heyer may be earliest-born person ever photographed, as he was born in 1749!
He was approximately 103 when photographed, having been born in 1749. He was reportedly the first white child born in Waldoboro, Maine, then a German immigrant community. He served in the Continental Army under George Washington during the Revolutionary War, crossing the Delaware with him and fighting in other major battles. He eventually bought a farm and retired to Waldoboro, where he happily regaled visitors with tales of his Revolutionary War exploits until his dying day.
The article at Doug's Darkworld goes on to describe how different the world was at the beginning of Heyer's life from the modern world in which he had his portrait made. Link -via reddit
Posted: 07 Jan 2013 09:00 AM PST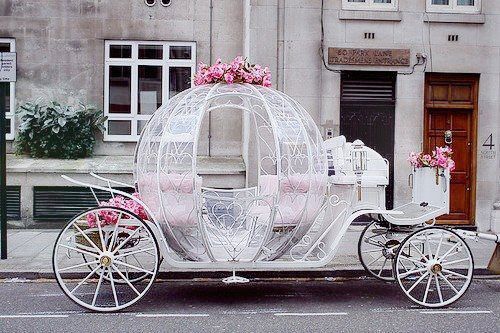 There are plenty of companies out there that specialize in creating Cinderella-themed carriages for married couples and families. Of all the carriages I've seen, this is hands down my favorite.
via I Love Creative Designs and Unusual Ideas
How Tide Became Illegal Currency
Posted: 07 Jan 2013 08:30 AM PST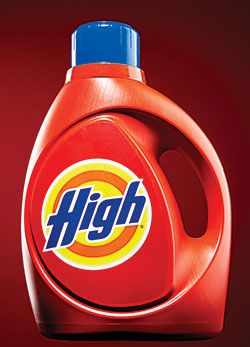 Talk about money laundering! Thefts of Tide liquid laundry detergent are becoming more and more common. Whether it's shoplifting, hijacking, or fencing, the profits are there, from the drug addict who needs a quick dollar to the grocer boosting his profit margin. Sergeant Aubrey Thompson of the Prince George's County Police Department's Organized Retail Crime Unit first encountered Tide thefts in March of 2011 when a Safeway store reported losing thousands of dollars to detergent theft every month.
Later, Thompson reviewed weeks' worth of the Safeway's security footage. He found that more than two dozen thieves, working in crews, were regularly raiding the store's household-products aisle, sometimes returning more than once the same day and avoiding detection by timing their heists to follow clerks' shift changes. Owners and managers of other area stores, having seen Thompson on the news, reached out to him to report their own vanishing Tide bottles. Since then, the oddly brand-loyal crime wave has gone national, striking bodegas, supermarkets, and big-box discounters from Austin to West St. Paul, Minnesota. In New York, employees at the Penn Station Duane Reade nabbed a man trying to abscond with Tide bottles he'd stuffed into a suitcase. In Orange County, an attempted Tide theft led to a high-speed chase that included the thief crashing his SUV into an ambulance. Last year, for the first time, detergent made the National Retail Federation's list of most-targeted items. Says Joseph LaRocca, founder of the trade group RetailPartners, who helped compile the report: "Tide was specifically called out."
New York magazine traces the reasons for the rise in stolen Tide, which is a combination of the detergent's expense, the brand loyalty of its users, the ease of theft, a chain of buyers and sellers looking for a profit, and a manufacturer who appears to almost take pride in the black market status of its product. Link

(Image credit: Victor Prado/New York Magazine. Typography by Kevin Dresser.)
Posted: 07 Jan 2013 08:00 AM PST
Freelance illustrator and designer Charlie Layton began using the refrigerator/freezer in his Philadelphia apartment as a dry-erase board several months ago. He drew on the surface of the appliance while having his morning coffee. Layton started photographing the drawings and posting them to his Facebook page each Friday, calling the feature "Freezer Fridays." Then Charlie's friend, Redditor unsavory77, uploaded his work to Reddit. The photos instantly became so popular that Layton's website crashed from being overwhelmed with traffic. Layton said of his newfound popularity:
"It's pretty crazy. It's hard to grasp that thousands of people have seen something so quickly."
See more of Layton's work at his website. Link -via Twisted Sifter

(Image credit: Charlie Layton)
Deadmau5 Rides Through an Airport X-ray
Posted: 07 Jan 2013 07:30 AM PST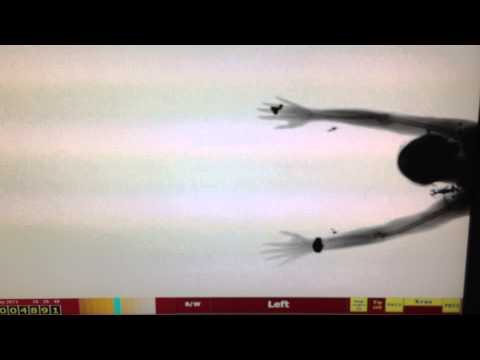 (YouTube link)
DJ Deadmau5 took the opportunity to ride through an airport baggage x-ray machine in Mexico. I have no idea if this is as dangerous as medical x-ray exposure or many times worse. I wouldn't recommend it; even if the radiation was relatively safe, most airport security teams would arrest you for such shenanigans. Link -via JustDoHits

Inspiration Dice for Inventors
Posted: 07 Jan 2013 07:00 AM PST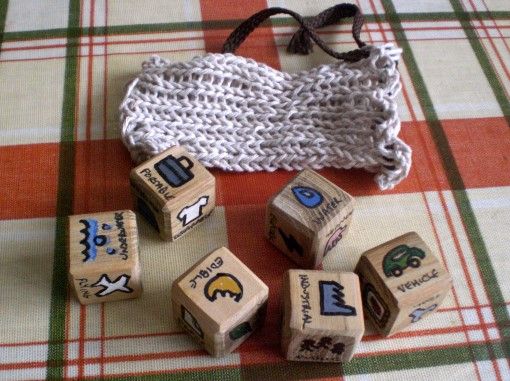 Mike of Atomic Shrimp is always trying to invent, alter, modify or improve things. He sometimes runs out of ideas, so he made these dice to help inspire him. The six six-sided address different aspects of an invention: materials, motive power, scale, device, consumer and action. Mike writes:
Rolling the dice generates one of 46,656 different unique combinations - which the inventor can then use as inspiration for a brainstorming session.

Some of the combinations are nonsensical, but this itself can be provocative - and the ideas that flow from your imagination in this process don't necessarily have to fit all or any of the original criteria - it's just meant to spark the imagination.
They're like a Dungeons & Dragons random encounter generator, only with fewer orcs and more solder.
Posted: 07 Jan 2013 06:30 AM PST
You are subscribed to email updates from Neatorama
To stop receiving these emails, you may unsubscribe now.
Email delivery powered by Google
Google Inc., 20 West Kinzie, Chicago IL USA 60610