---
3D Printed Toys Made from Children's Drawings
Posted: 05 Jan 2013 04:00 AM PST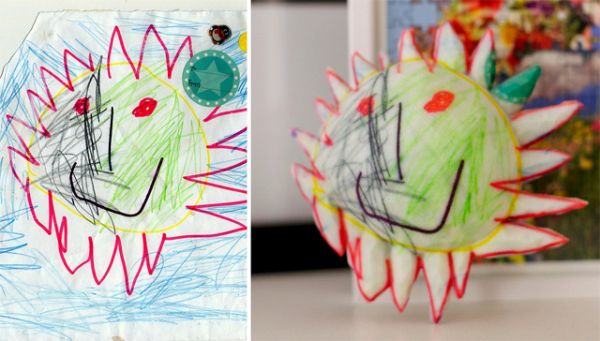 We've seen children's drawings turned into plush toys before, but Bernat Cuni goes even further. His project entitled Crayon Creatures does the same thing using a 3D printer to produce the final result in sandstone.
Posted: 05 Jan 2013 03:00 AM PST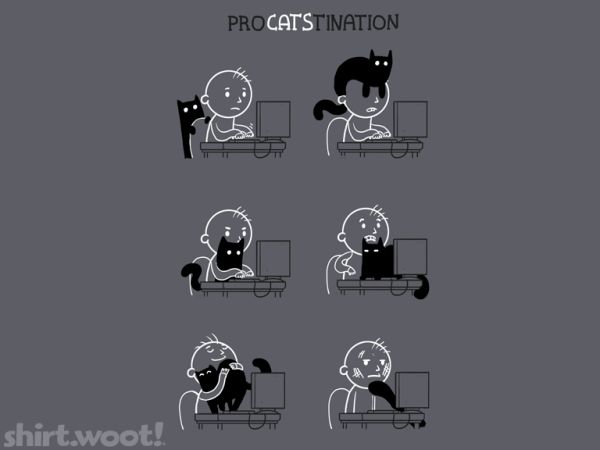 If there's anything I know for sure about the internet, it's that people online love cats. In spite of that, cats don't much like computers - especially when you're pecking away at the keyboard and not petting or feeding them. Stay on a computer for too long with a bored cat by your side and they'll soon behave just like the kitty in this picture.
Do you have any funny stories about how a cat has reacted to you being on a computer?
Link via Absolutely Madness | Artist: missqueenmob
John Wilkes Booth Dressed as Marc Antony
Posted: 05 Jan 2013 02:00 AM PST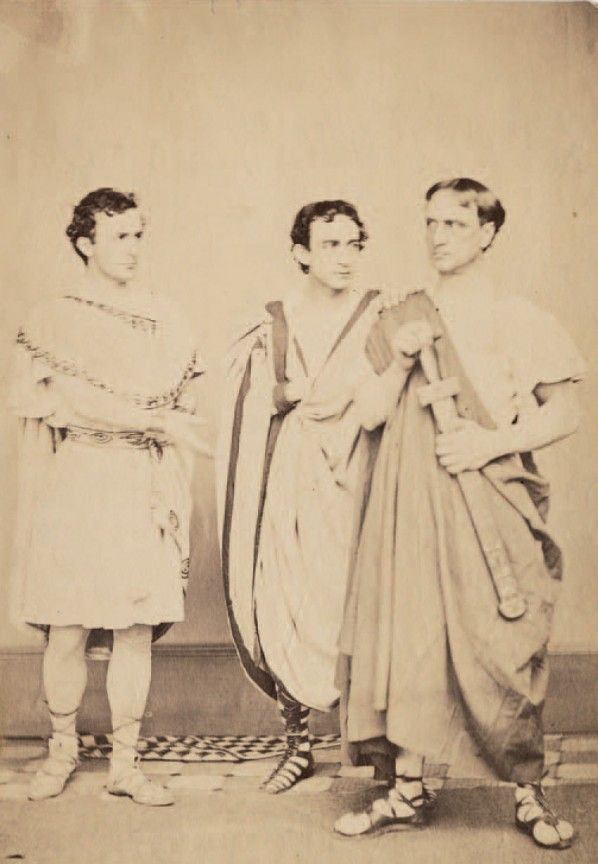 A year before he assassinated President Abraham Lincoln, John Wilkes Booth (left) played Marc Antony in a production of Shakespeare's Julius Caesar. His brother Junius (right) played Caesar and his other brother Edwin (center), played the traitor Brutus. This production on November 25, 1864 was the only time all three acting brothers starred together in a play.
53 Terrible Jokes in 4 Minutes
Posted: 05 Jan 2013 01:00 AM PST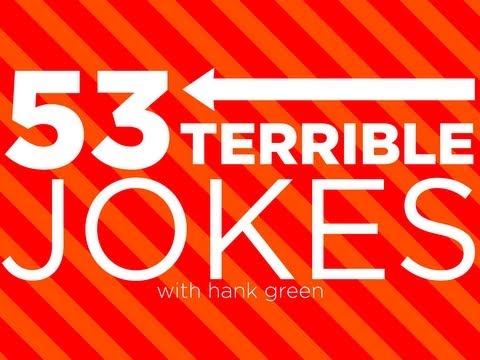 (YouTube link)
It doesn't matter that you know the punch lines to most of these, you can't think of them before he spits them out! And there's always a chance that one or two jokes will take you by surprise. -via Tastefully Offensive
Posted: 05 Jan 2013 12:44 AM PST
---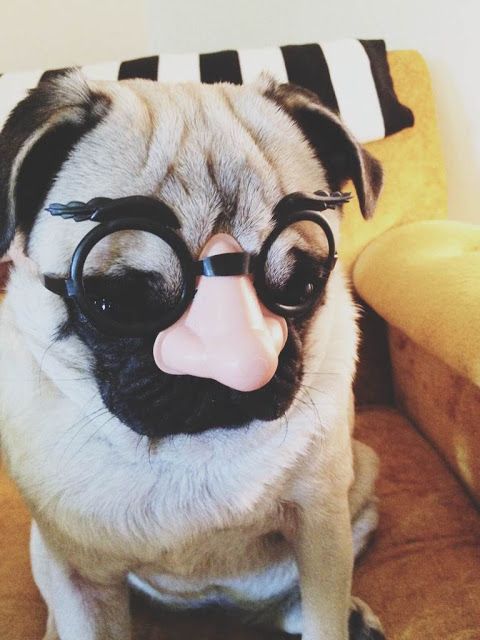 This little guy testified against the world's most dangerous golden retriever, which is why he's now in the witness pugtection program.
Link Via Bah Humpug
Posted: 05 Jan 2013 12:00 AM PST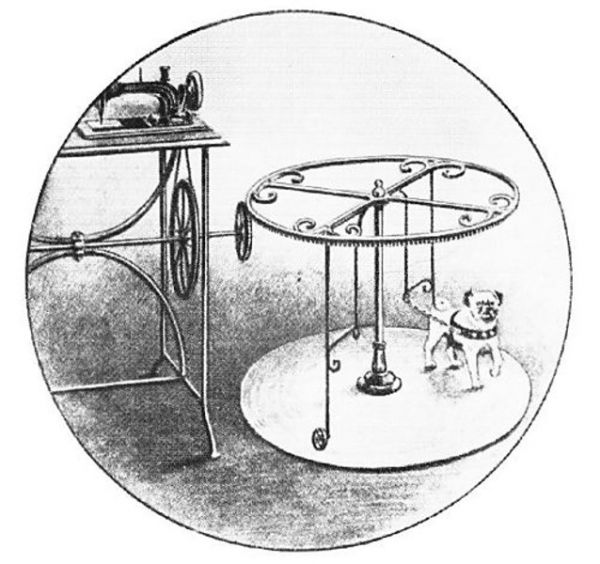 Pup, you've got to earn your kibble. In the Nineteenth Century, inventors thought of ways to use dogs to power machinery. Peter Maniate, a professional dog trainer who specializes in training cart-pulling dogs, described the history of these efforts:
Of course some sort of platform was needed to provide rotating or reciprocating energy from a dog walking to a form that could be used by the machine as modified by the gearing. There were three types used: treadmills, wheels and carousel like platforms. Most popular was the treadmill and these were often angled to provide more power as it was the weight of the dog that actually was supposed to be providing the energy. The wheels or drums were like giant hamster cage wheels while the carousel platforms resembled a small merry go-round floor.

Besides the bellows, lathes and butter churns, dogs also pumped water from wells, powered water sprinklers, washed clothes, separated cream from milk, ran sewing machines, grind stones, fanning mills and corn shellers.
You can see pictures of other dog-powered machines at the link.
Bodies in Urban Spaces: The Human Sculpture Tour
Posted: 04 Jan 2013 11:00 PM PST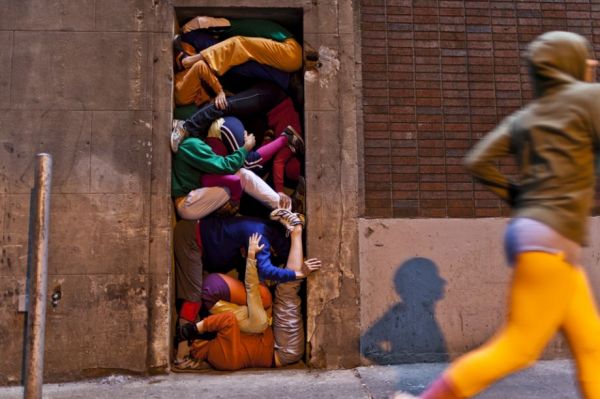 Though this performance happened two years ago, it's still extremely interesting to look at. Choreographed by Willi Dorner, "Bodies in Urban Space" consisted of multiple performers finding spaces throughout the Financial District in lower Manhattan to fit into and fill in. The Wall Street Journal has many more pictures.
Link via Absolutely Madness | Photographer: Bryan Derballa for The Wall Street Journal
The Massive Murals of Przemek Blejzyk
Posted: 04 Jan 2013 10:00 PM PST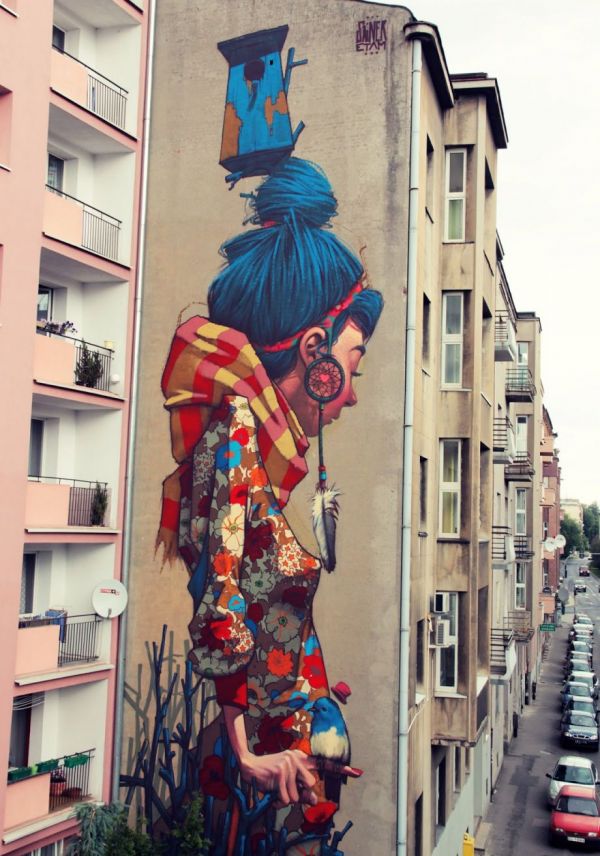 Przemek Blejzyk, an artist based in Lodz, Poland, works in various media and genres, but I'm especially taken with his enormous murals. This one, which I think is entitled "Spring," is on the Urban Forms Gallery in Lodz.
Gallery -via Comics Alliance
Posted: 04 Jan 2013 09:00 PM PST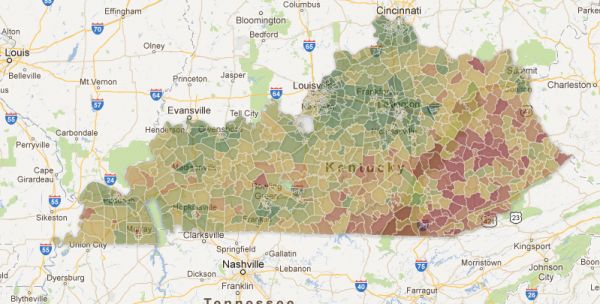 Here's another map featuring data from the U.S. Census, this time broken down into neighborhoods (actually census tracts). You can look up how much money households in your surrounding area make, as well as any neighborhood in the nation. For example, the median household income in my county is $17,898, which is about half of what is required to be considered middle class in my state. However, each census tract is calculated individually, and I see I live in one of the better neighborhoods of that county, where the median household income is $22,818. With this map, you can use the color-coding to see how income distributes over a city or state. Often, the dividing line is quite jarring. Keep in mind that the percentage of retired people and the number of college students in a small area can drastically affect median income. Link -via Metafilter
Dog Fun For Feet Knitted Slipper Socks
Posted: 04 Jan 2013 08:00 PM PST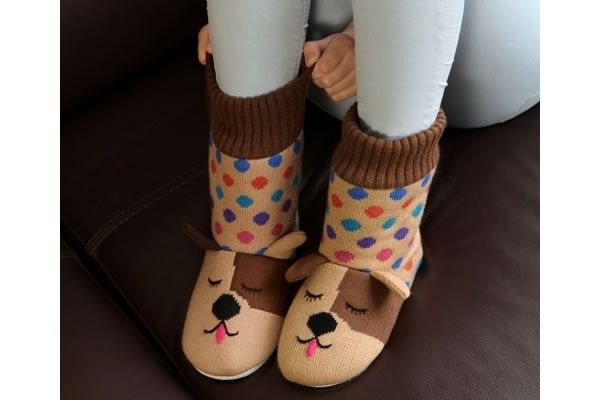 Dog Fun For Feet Knitted Slipper Socks
Sadly, the holidays are over and that means it's back to working like a dog. Give yourself a break and treat those dog tired feet to the adorable Dog Fun For Feet Knitted Slipper Socks from the NeatoShop. This great pair of adult-sized slippers, with anti-slip soles, is destined to become your new best friend.
Be sure to check out the NeatoShop for more Fun Footwear.
A Sewing Machine Planter and Lifestyle Behind It
Posted: 04 Jan 2013 08:00 PM PST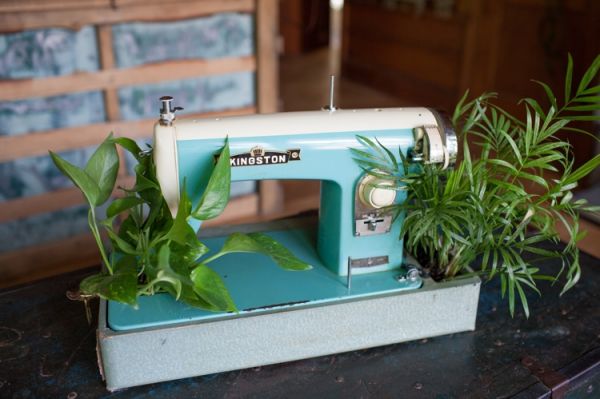 Robyn, Jarrid and their company, The Poor Porker, have a fascinating story and philosophy. The pair arrived in Lakeland, Florida broke. But they believed that it's possible to make "something from nothing," or at least beautiful things with limited resources.
So they set up a food stand and began selling beignets regularly. The Poor Porker, as they called their stand, attracted a following and developed what one customer calls "a vibe." Now, in addition to selling fresh pastries on the street, they find great new uses for what other people have thown out as junk, such as this sewing machine.
Amazing Facts to Blow Your Mind Part Two
Posted: 04 Jan 2013 07:00 PM PST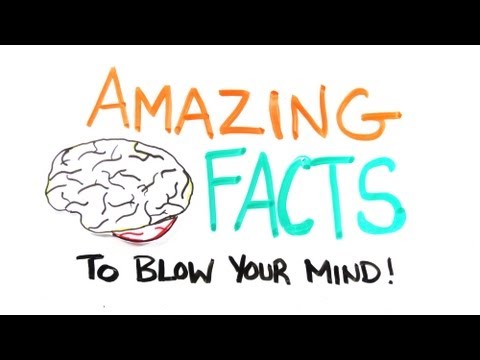 (YouTube link)
ASAPScience crammed as many amazing facts into one presentation as they could to blow your mind. There's something in here that will! -via Holy Kaw!

See also:Amazing Facts to Blow Your Mind Part One
Father Hires In-Game Assassins To Kill His Lazy Son's Video Game Characters
Posted: 04 Jan 2013 06:00 PM PST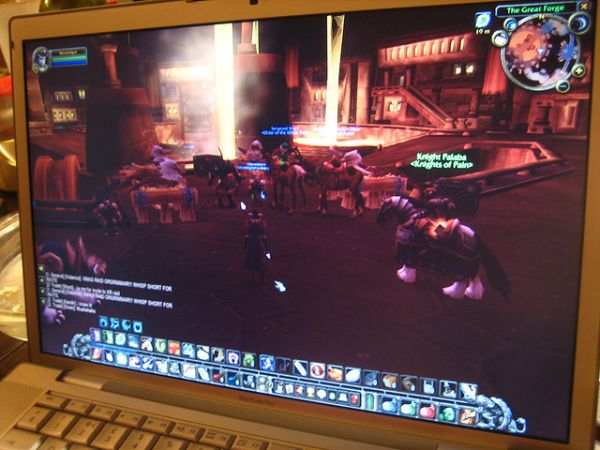 23-year old Xiao Feng doesn't want to get a job. He'd rather spend his time playing video games. To discourage this activity, Feng's father hired players to hunt down and slay his son's characters:
Unhappy with his son not finding a job, Feng decided to hire players in his son's favorite online games to hunt down Xiao Feng. It is unknown where or how Feng found the in-game assassins—every one of the players he hired were stronger and higher leveled than Xiao Feng. Feng's idea was that his son would get bored of playing games if he was killed every time he logged on, and that he would start putting more effort into getting a job.
Now that's creative parenting!
Posted: 04 Jan 2013 05:00 PM PST
This is probably the world's tastiest QR code ever! To celebrate New Year, Chinese Internet company Tencent commissioned a giant cake shaped like a QR code and served it to 20,000 people:
The cake, which takes up a floor area of 36 square meters and weighs three tons, was produced by Tencent, an Internet and smartphone value-added service provider, and Ebeecake, a local bakery. It took ten hours to finish the QR code pattern on the cake's surface. By scanning the QR code pattern, smartphone users can download and install Tencent's news service client onto their gears.
Xinhuanet has the photo gallery: Link - via The Shanghaiist
Posted: 04 Jan 2013 04:00 PM PST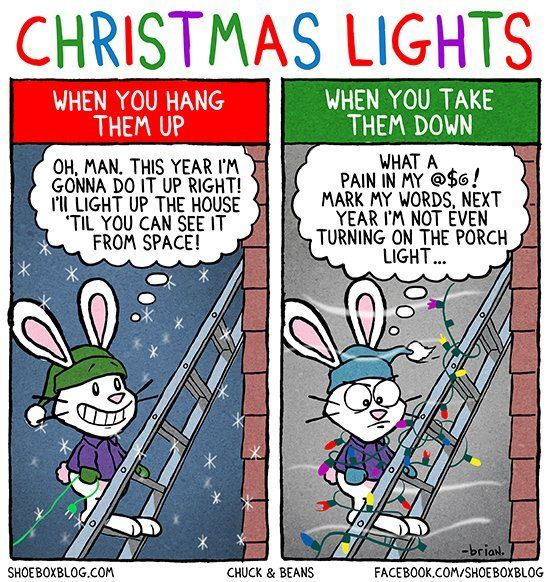 That's exactly it. We made those jokes about seeing our house from the ISS, and now that it's time to take the Christmas lights down, we've managed to remove about two strings a day. At this rate, they will all be down by, uh, April or so. A comic from Shoebox Blog. Link -via Geeks Are Sexy
Ballpoint Pen Wallpaper by Alissia Melka-Taichroew
Posted: 04 Jan 2013 03:00 PM PST
Sure, we all doodle from time to time, but New York-based artist Alissia Melka-Taichroew has taken doodling to an artform with wallpapers made from pen drawings. Designboom has more: Link - via MyEDOL
Posted: 04 Jan 2013 02:00 PM PST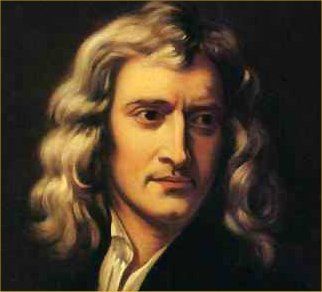 Even great minds have teen angst. The more intelligent teenagers just know how to hide them better! Which is a good ting, because when you become famous, someone will want to dig up that dirt, even 300 years later.
In 1662, a 19-year-old Isaac Newton started carrying a leather-bound journal, which he used to track finances and work out math problems. But he also used it to hide something secret. On two pages, Newton scribbled a cryptic code, a code that went unsolved for over 300 years. In 1964, historians finally solved the script. They discovered a list of sins: 57 of Newton's wrongdoings. The journal—today called the Fitzwilliam notebook—paints the Enlightenment icon as a mood-swinging, sweet-toothed, spiritually confused teenager. Here are some of Newton's sinful gems.
The list of sins reads like a confessional, and you can see some of them at mental_floss. Link
Ketchup Request on Philly Cheese Steak Sandwich Caused Sandwich Artist to Attack
Posted: 04 Jan 2013 01:30 PM PST
At Subway, you can have your Philly cheese steak sandwich any way you like. Except with ketchup. Them are fightin' words to a serious sandwich artist:
Luis Martinez said he stopped by a Subway shop in a Walmart on South Semoran Boulevard late Tuesday night to get something to eat. He said he ordered a Philly cheese steak the way he always does.

"American cheese, onions and ketchup," said Martinez.

Lawrence Ordone was working behind the counter.

"He wants ketchup on the Philly cheese steak and I have never put -- we don't even have ketchup at Subway -- I've never put ketchup on anybody's sandwich," said Ordone.
Next comes an actual fisticuff as the Subway worker actually jumped the counter and attacked the customer. Needless to say, he was fired the very next day: Link
Posted: 04 Jan 2013 01:00 PM PST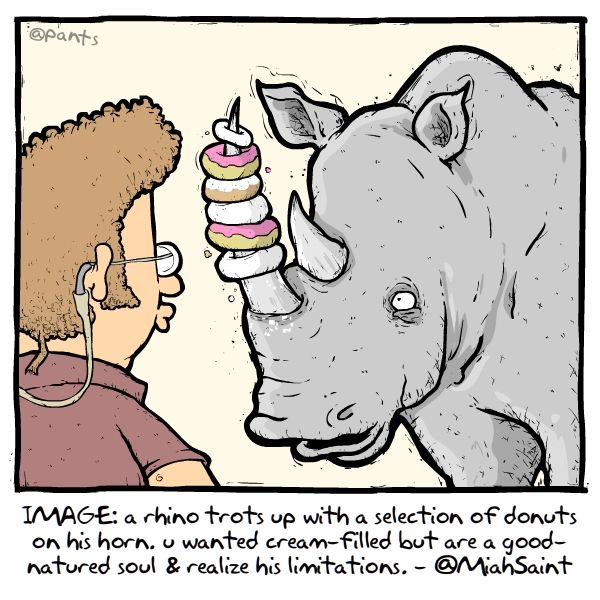 A Tweet from Miah St. Cyr inspired this Twaggie, illustrated by Josh at Formal Sweatpants. It does make a nice little story, especially the part about assuming the reader is a good-natured soul. See all the new illustrated Tweets at Twaggies! Link
Posted: 04 Jan 2013 12:30 PM PST
Posted: 04 Jan 2013 12:00 PM PST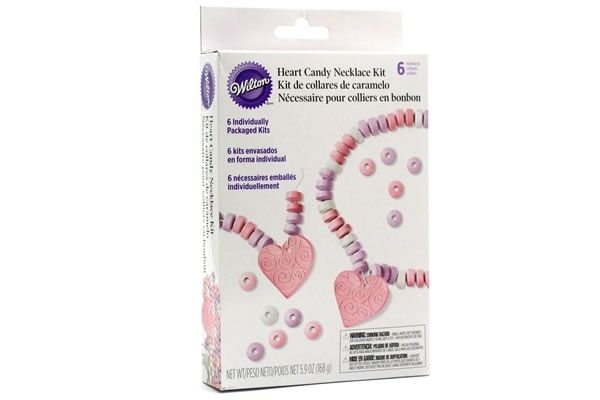 Valentine's Day is coming up soon. Are you looking for a deliciously fun project to share with someone you love? You need the Heart Candy Necklace Kit from the NeatoShop. This wonderful kit includes everything you need to make your own candy necklace. Each kit can make upwards of 6 necklaces.
Be sure to check out the NeatoShop for more great Mints & Candies.
Martian Meteorite Found in Sahara Desert Is Unlike Any Other
Posted: 04 Jan 2013 12:00 PM PST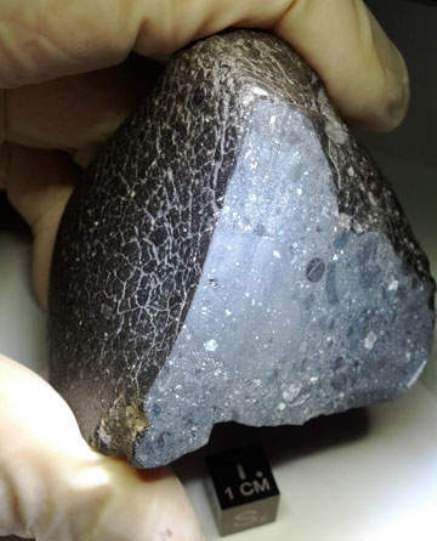 Professor Carl Agee at the University of New Mexico is conducting research on what is believed to be the first meteorite from the surface of Mars. The specimen is 2.1 billion years old and roughly the size of a baseball. It differs from each of the approximately 110 other Martian meteorites found on Earth. Not only is it believed to be from the surface of the planet, but it is much older than the majority and its water content is ten times that of the others.
An American collector purchased the find, originally discovered in the Sahara desert, in 2011 from a Moroccan meteorite dealer. Scientists hope it will enable them to learn unprecedented information about the Martian crust. Munir Humayun, cosmo-chemist at Florida State University, said of the space rock:
"This opens a whole new window on Mars."
Read more on this story at the Los Angeles Times. Link
(Image credit: Carl Agee/University of New Mexico)
Posted: 04 Jan 2013 11:30 AM PST

Photo: Alicia Atkins / A Classic Pin-Up Photography
On October 9, 2011, Alicia Atkins gave birth to her daughter Nevaeh via C-section and her husband snapped this incredible photo of the baby reaching out of the womb and grabbed the doctor's finger! Link | Visit Alicia's Facebook Page for more info.
Posted: 04 Jan 2013 11:00 AM PST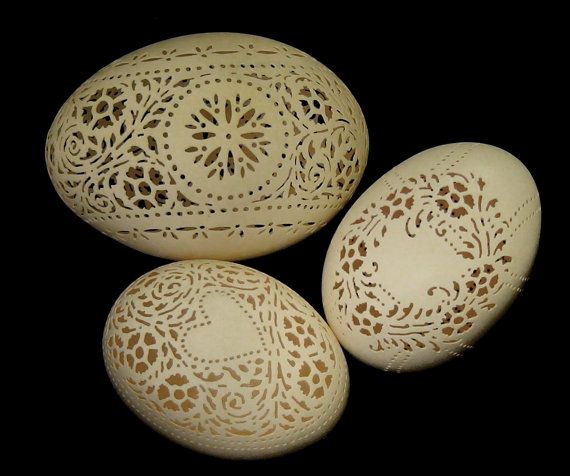 Beth Ann Magnuson engraves hollow eggs with lace patterns. The video of her at work is impressive: first she sketches a pattern with a pencil, then she cuts the egg with an electric engraving tool. It's amazing that she's able to do this with something as fragile as an egg.
Link and Video -via Designboom
Posted: 04 Jan 2013 10:30 AM PST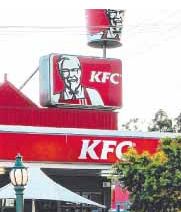 Two men attempted to break into a jewelry store in Beaudesert, Australia, on New Year's Eve by breaking through the back wall of the building. However, when they went through the wall, they found themselves in a KFC outlet -which was still open! The two took the opportunity to hold up the restaurant, and made off with $2,600. Police said the KFC robbery was the pair's third unsuccessful attempt to burglarize the jewelry store that day!
Police prosecutor Sergeant Damian Summerfield said they began throwing spark plugs at the store, on the corner of Brisbane and William streets, at 7.35am in an attempt to smash the front window.

When "plan A" failed, they allegedly tried to break in through the rear doors, but instead found themselves in the neighbouring Animal Welfare League Opportunity Shop.

Sgt Summerfield said the men stole a charity box from the front counter containing $50, before trying again to break into the jewellery store.
The jewelry store remained untouched. Peter Welsh and Dwayne Doolan were arrested when police raided Welsh's home. Link -via Arbroath
What John Wears to the Neatorama Meetings
Posted: 04 Jan 2013 10:00 AM PST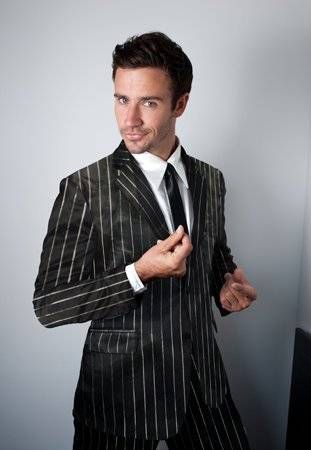 No one likes the new office dress code, but only John has found a way to overdress while still getting a way with wearing his pajamas. I have to admit I'm pretty steamed about it -not about John's rebellion, but about the fact that they don't make pajama suits for women...yet.
Link Via BoingBoing
Artist Announces U.S. Exhibition
Posted: 04 Jan 2013 09:30 AM PST
British "light artist" Bruce Munro has announced his second ever exhibition in North America. Munro will present 10 outdoor lighting installations at Cheekwood Botanical Garden in Nashville, Tennessee. The exposition begins May 24, 2013 and runs through November 10. The artist designed his installations to complement the hills, views and gardens of the facility. A highlight will be the "Field of Light," comprised of 20,000 illuminated glass spheres, each supported by a thin stalk rising from the ground.

Learn more about Munro and his work at his website. Link -via Contemporist
Take Aim and Miss: The Perfect "I Miss You" Card
Posted: 04 Jan 2013 09:00 AM PST
Mikeasaurus, an Instructables member, has been featured on Neatorama for both his Beer Advent Calendar and his DIY Magnetic Silly Putty. It's safe to say that if you need a creative, amusing way to tell someone you miss them, an "I miss you" card created by Mikeasaurus is definitely a great idea. You can download a PDF scaled to A4 (8.5" x 11") and the template at the card's page, where you can find more cool images of the card. It's up to you whether you actually take the card to the shooting range or just poke the gunholes in with a pen.
Link via No Hope For the Human Race (NSFW)
Infrared Photography by David Keochkerian
Posted: 04 Jan 2013 08:30 AM PST
These infrared photographs by Amiens, France-based photographer David Keochkerian have a mesmerizing, dreamlike quality. The dark skies and electric-colored landscapes seem as if they were shot in another world.

Keochkerian's impressive body of work can be viewed at his 500px photostream, Facebook page or his portfolio. Link
He's Strictly Vegetarian, But You Don't Have to Be
Posted: 04 Jan 2013 08:00 AM PST
Other than the dozens of toothpicks and string used to hold the thing into shape, this baconosaurus looks utterly delicious.
Link Via Obvious Winner
You are subscribed to email updates from Neatorama
To stop receiving these emails, you may unsubscribe now.
Email delivery powered by Google
Google Inc., 20 West Kinzie, Chicago IL USA 60610