---
Posted: 30 Jan 2013 12:00 AM PST
How to Make Bagpipes from Duct Tape and PVC
Posted: 29 Jan 2013 11:00 PM PST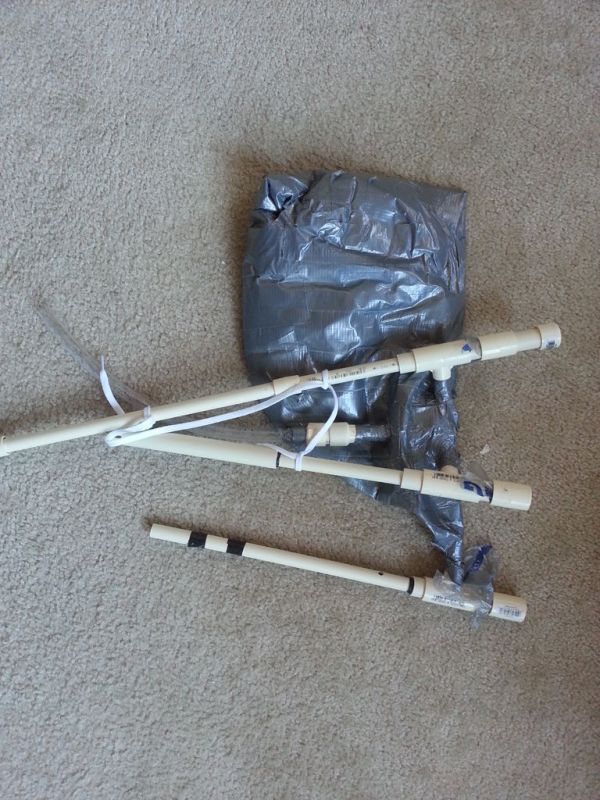 Scott already owns a set of bagpipes. But that was no reason not to make his own set. And they work, too! At the link, you can watch videos of him playing the Star Wars title theme among other selections.
Link -via Hack A Day
Photo-Realistic Drawings by Kelvin Okafor
Posted: 29 Jan 2013 10:00 PM PST

Tinie Tempah by Kelvin Okafor
You'd be forgiven if you thought that these are photographs. In fact, they are "photo-realism" art, drawn with charcoal and graphite pencil by London-based artist Kelvin Okafor. It took him about a hundred hour to do each drawing. Color us impressed!

Zoe Saldana

Princess Diana

King Hussein of Jordan

Mother Theresa
As you see above, Kelvin has drawn celebrities and famous people, but his work that struck me the most are those of ordinary folks. Take this drawing of Aisha II, which Kelvin has posted on YouTube: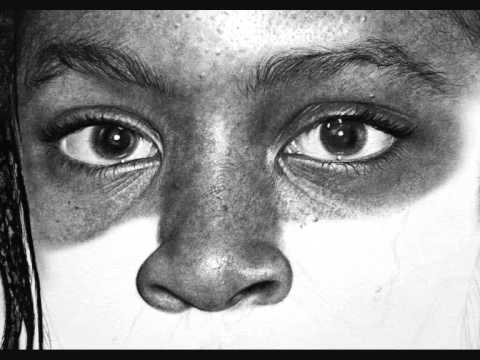 A model named Mana (as blogged by Kelvin):
Or of his friend's dog named Storm: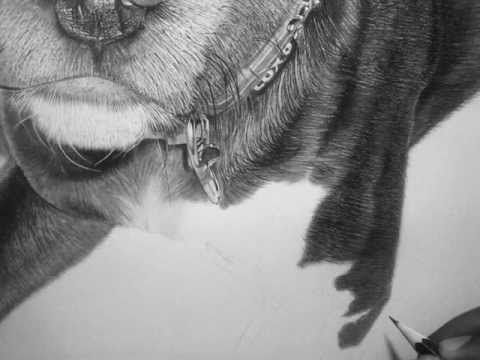 View Kelvin's Blog, Flickr, and YouTube for more
Posted: 29 Jan 2013 09:00 PM PST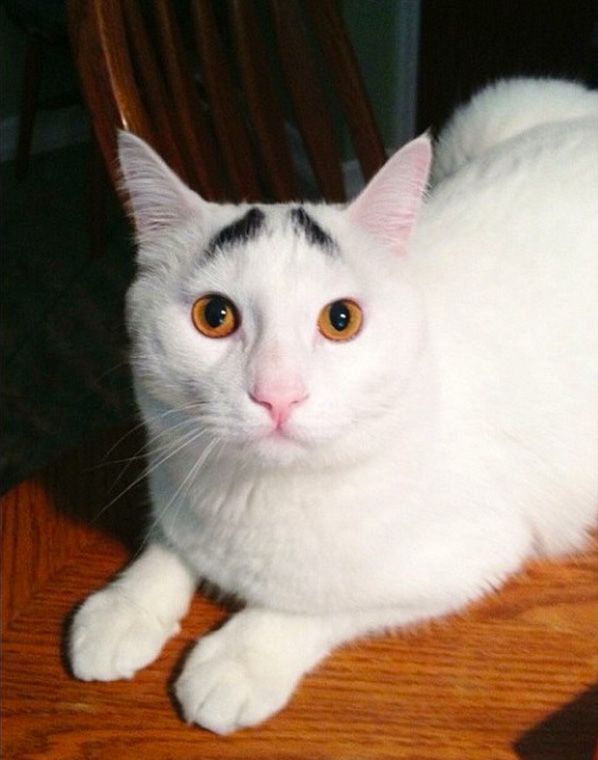 Sam certainly does have eyebrows! He doesn't control those thick back patches in his white fur, so he always has a somewhat worried or surprised look. Sam has become a hit on Instagram, where you can see more photos, and you can follow him on Twitter. A few years ago, we once posted a video of a cat in Japan that looked a lot like Sam, but since there's no identifying information about Sam's location, I don't know if this is the same cat. Link -via Laughing Squid
Posted: 29 Jan 2013 08:00 PM PST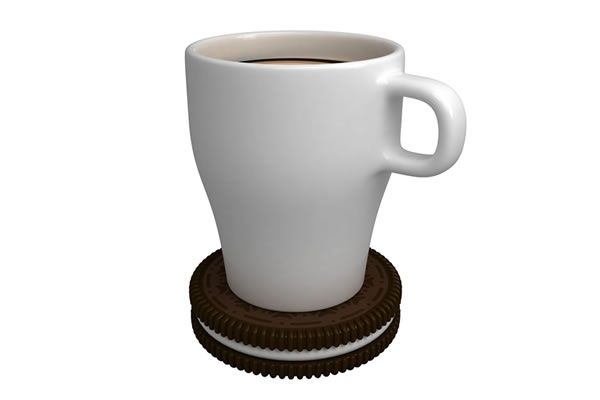 Hot Cookie USB Cup Warmer (cup not incuded)
Boy is it cold out there. Keep you drink warm and toasty all winter long with the Hot Cookie USB Cup Warmer from the NeatoShop. This USB powered cup warmer looks like your favorite stuffed cookie. The cup warmer plugs into any USB port for power. It makes a sweet desk accessory.
Be sure to check out the NeatoShop for more great Computer Gadgets & Accessories.
Posted: 29 Jan 2013 08:00 PM PST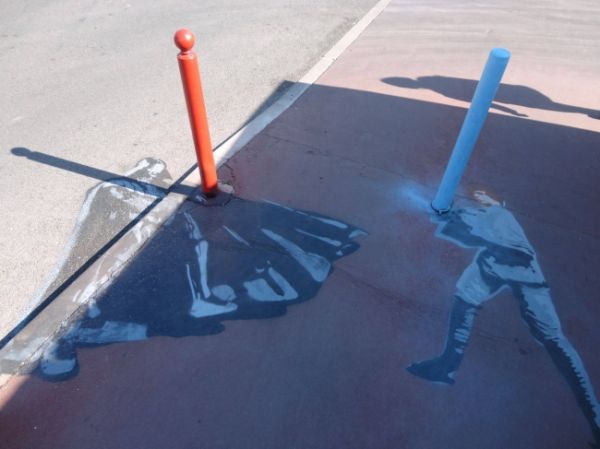 Redditor moonchild_empress spotted this scene in Montpellier, France.
My four-year old daughter likes to pretend that she's a cat. She meows a lot. So I taught her (by example) how to meow the Imperial March. Now she does it without promting.
You can't start a good education too early.
Link -via Blame It on the Voices
Surf Forever in Kelly Slater's Donut Pool
Posted: 29 Jan 2013 07:00 PM PST
No more waiting for gnarly waves! Eleven-time surfing world champion Kelly Slater wants to build a donut-shaped pool that lets you surf forever.
From My Modern Met:
Slater has been working on this project for a few years with existing technology, seeking to perfect an infinite wave simulation. The innovative surfer-turned-entrepreneur has worked with skilled hydromechanics and industrial engineers to construct this hydrofoil-generated mechanism to produce a variety of swells to accommodate a diverse community of surfers, from beginners to experts. The pool is said to have the capability of adjusting to skill levels as well as maintaining flow control. While the exact location of the first park is still in talks, Australia seems to be the most likely candidate for its public introduction.
But how would such a pool work? Mark Anders of Popular Science explains:
Waves form at the outer edge of the five-million gallon circular tank and break as they run up the pool floor, which mimics the seabed as it approaches shore. The pools may appear in such locations as resorts and theme parks, and can be scaled up or down to cater to available space.But how will the park create these waves?

GENERATING A CURRENT
In nature, wind gusts far offshore form ripples on the ocean surface. As they move toward shore, those small ripples merge into larger ones and grow into waves. To simulate that in a small area, the wave park's designers use curved hyrdrofoils of at least 100 feet long, which rotate behind a protective fence around the pool's perimeter and push the water toward the center of the tank. Their tapered shape creates a smooth, rolling current that flows around the approximately 0.35-mile loop. Adjusting the speed of the foils helps change the waves' height from three-foot rollers to eight-foot barrels.

CREATING A SWELL
As the current travels, it hits the upward-sloping floor. The change in depth agitates the water into a swell, where it breaks into ocean-like crests that surfers who have paddled out can catch.
Link: Kelly Slater Wave Co. official website
British Ad Campaign: Stay Away from Britain
Posted: 29 Jan 2013 06:00 PM PST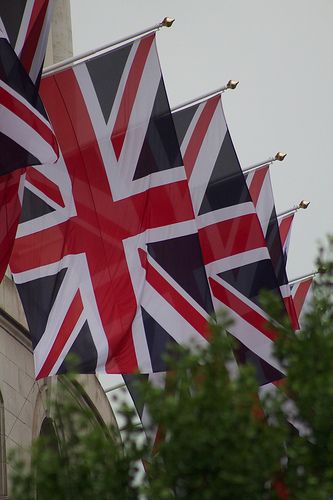 Want to immigrate to the UK? If you live in Romania or Bulgaria, the British government would like for you to know that it's pretty much awful there:
Please don't come to Britain – it rains and the jobs are scarce and low-paid. Ministers are considering launching a negative advertising campaign in Bulgaria and Romania to persuade potential immigrants to stay away from the UK.

The plan, which would focus on the downsides of British life, is one of a range of potential measures to stem immigration to Britain next year when curbs imposed on both country's citizens living and working in the UK will expire. [...]

There are precedents. In 2007, Eurostar ran adverts in Belgium for its trains to London depicting a tattooed skinhead urinating into a china teacup. It remains unknown if any discussions have taken place over personalities who could carry off a similar exercise in anti-nation branding.
Link -via Marginal Revolution | Photo: ianpatterson99
Posted: 29 Jan 2013 05:00 PM PST
Drunk drunk goose! French designer Jean Jullien opened a rooftop bar in Nantes, France, with an unusual decor (duck-or?): a 40-m (131-ft) long bird surrounded with chairs shaped like cute eggs. The bar, cleverly titled Le Nid (or The Nest), looks eggscellent!
Inside the bar, a 40 meters long bird rests. The bar is located in its body, whilst his neck runs to the other end of the space, leading you to its massive head. His eyes opens and close regularly, as he falls asleep and wakes up.
More pics below:
See more at Jean's website: Link - via designlike
Posted: 29 Jan 2013 04:00 PM PST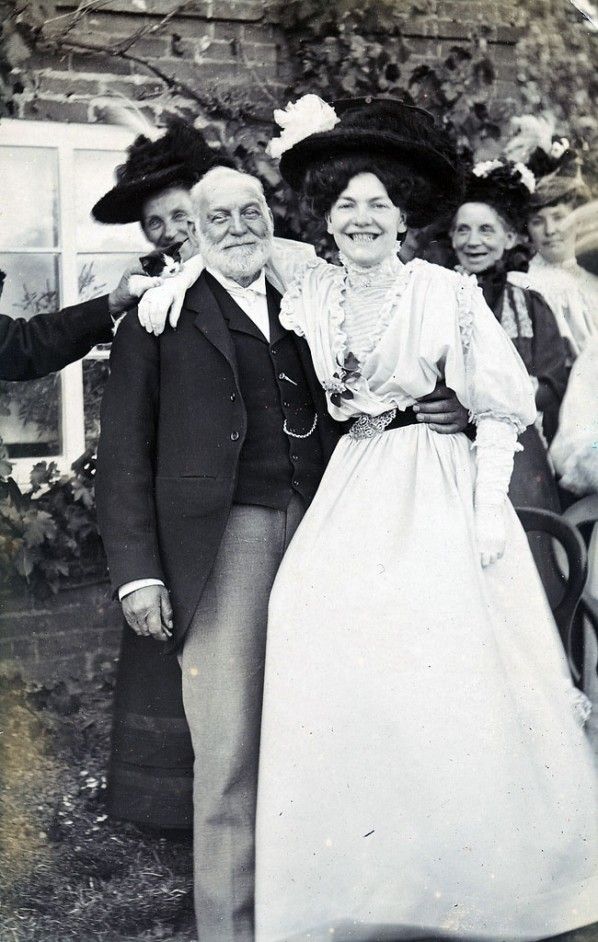 We may be used to seeing stern portraits of the 1800s, but not all photographs were posed for by scared subjects barely tolerating the procedure. Retronaut has a collection of people smiling and even laughing in those old pictures. And not all of them are portraits -there are candid action shots, too. Link -via Buzzfeed

Posted: 29 Jan 2013 03:00 PM PST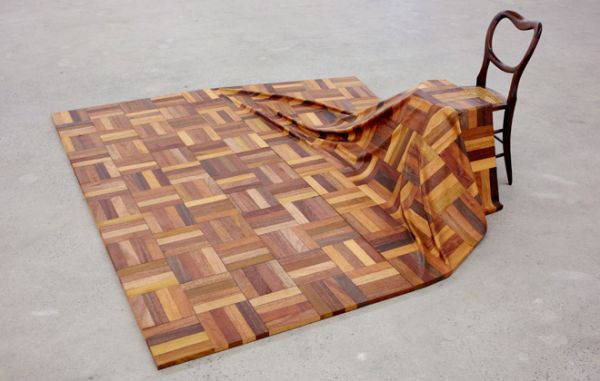 Daniella Mooney's Parquetry looks as simple as a cloth draped over a chair. But the South African artist actually carved and assembled it from wood. How did she make this marvel? You can see a process photo at the link.
Link and Artist's Website -via Lustik
Posted: 29 Jan 2013 02:00 PM PST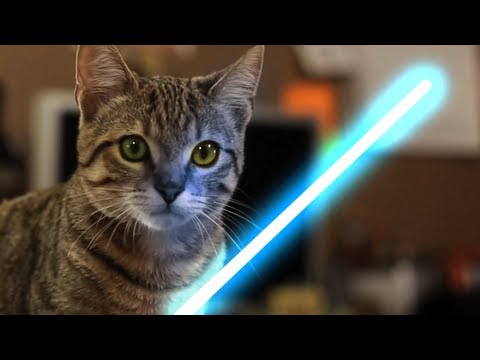 (YouTube link)
Jedi Kitten has learned to harness the power of the Force! But will he use his powers for good or evil? He's a cat, what do you think? -via Viral Viral Videos

Previously: Jedi Kittens and Jedi Kittens Trench Run.
Posted: 29 Jan 2013 01:00 PM PST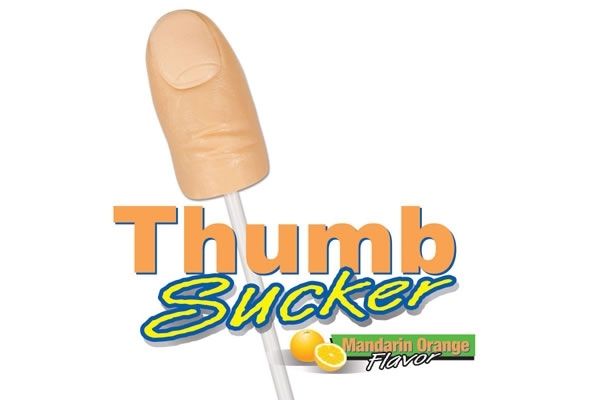 Does the new year have you ravished with anxiety? Self sooth your emotional problems away with the Thumb Sucker from the NeatoShop. This mandarin orange flavored lollipop is a deliciously fun way to laugh your cares away.
Be sure to check out the NeatoShop for more great Mints & Candies.
Win Funny T-Shirts from the NeatoShop!
Posted: 29 Jan 2013 01:00 PM PST

A Day Without Sunshine Is Like Night
It may be bone-chillin' cold where you are, but we've noticed that T-shirt sales start to tick up. (Well, you're probably wearing a T-shirt underneath all those sweaters and sweatshirts, right?) If you're looking for neat and new funny T-shirts, we've got tons of them over at the NeatoShop.
Good news, Neatoramanauts! You can win your choice of Funny T-shirts in this super easy contest - see below for details.
Here are some of the new ones:

Live, Laugh, Love. Die Anyway
Now, onto the contest! It's super easy: Go to the Funny T-Shirts section on the NeatoShop and take a look around. Then, let us know in the comment which T-shirt you love the best. Please include the color and size. We'll pick 3 winners at random. One entry per person, mmkay? Multiple entries forfeit the prize. Good luck!
Posted: 29 Jan 2013 12:00 PM PST
Ever saw something so cute you want to hug it and kiss it and love it and SQUEEEZE it into itty-bitty pieces? Well, you're not alone (Elmyra Duff notwithstanding).
In the Philippines, there's a word "gigil" that's translated as "the urge to pinch or squeeze something that is unbearably cute." But as no such word exists in the English language, Yale researchers came up with their own: cute aggression.
Turns out not only is cute aggression real, it's also quantifiable:
The researchers began by showing 109 online participants images of animals considered either cute, funny or neutral. Cuteness was based on a general consensus from previous studies to include qualities such as round features; big, wide-set eyes; and high head-to-body size ratio. Participants were provided phrases like "That's cute!", "I can't handle it!" and "I want to squeeze something!" and asked to rate the relevance of these reactions to their own (on a scale of one to 100). The results were clear: the cuter the animal, the more "cute aggressive" the response.

But expressing aggression or a loss of control is very different than acting on it. So the researchers expanded the study to include a second phase. And they probably didn't have too much trouble coercing people to participate.

For part two the researchers brought 90 participants into the lab, provided them with bubble wrap and showed them pictures of cute, funny or neutral animals. The metric in this part was the number of bubbles popped while watching. Viewers of funny animals popped an average of 80 bubbles during a session and members of the neutral group popped about 100 each. But the people who saw cute animals popped a whopping 120 bubbles!
Breanna Draxler of Discover's 80beats explains: Link
Posted: 29 Jan 2013 11:00 AM PST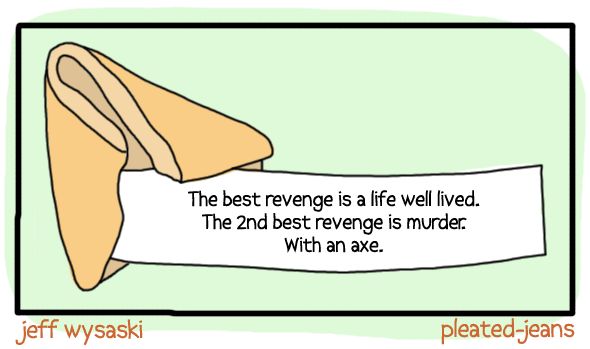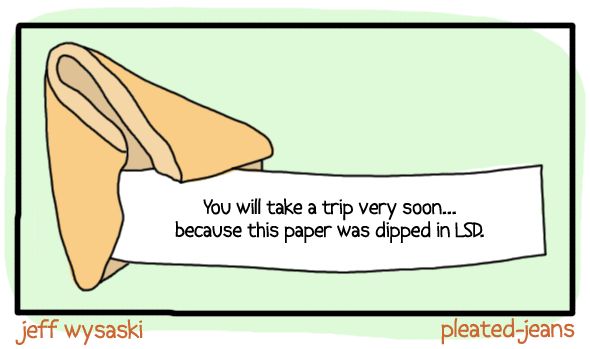 If there's one thing that bothers me about fortune cookies, it's that they're so hard to relate to. It's like they're written by someone with very different values or priorities. Thankfully, Jeff Wysaski has fixed that. At the link, you can read 13 other fortunes that he wrote.
Posted: 29 Jan 2013 10:00 AM PST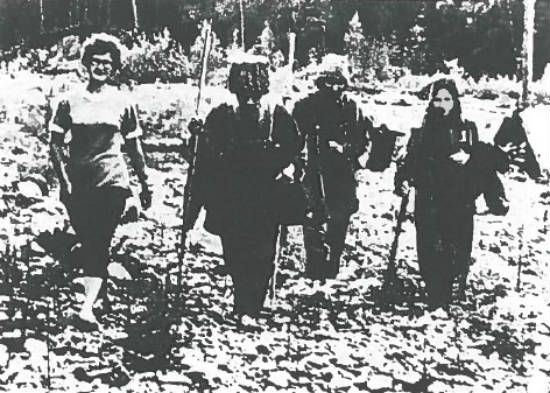 Talk about living off the grid! In 1936, Karp Lykov, a Russian of the Old Believers sect, escaped Soviet religious persecution by moving his family deep into the rugged Siberian taiga, near the border of Mongolia. They settled in a spot 150 miles from the nearest village and lived alone, cut off from the outside world until 1978. That's when a group of geologists, looking for a spot to land their helicopter, noticed what they believed to be a farm. Curious, they went to the cabin and found Lykov and his four adult children. The youngest two had never seen any person outside their own family. Over time, the geologists learned how the Lykov family survived all those years.
Isolation made survival in the wilderness close to impossible. Dependent solely on their own resources, the Lykovs struggled to replace the few things they had brought into the taiga with them. They fashioned birch-bark galoshes in place of shoes. Clothes were patched and repatched until they fell apart, then replaced with hemp cloth grown from seed.

The Lykovs had carried a crude spinning wheel and, incredibly, the components of a loom into the taiga with them—moving these from place to place as they gradually went further into the wilderness must have required many long and arduous journeys—but they had no technology for replacing metal. A couple of kettles served them well for many years, but when rust finally overcame them, the only replacements they could fashion came from birch bark. Since these could not be placed in a fire, it became far harder to cook. By the time the Lykovs were discovered, their staple diet was potato patties mixed with ground rye and hemp seeds.
Karp Lykov, then in his 80s, knew nothing of World War II or the moon landing. But he believed the news of satellites, because he had noticed that in the 1950s, "the stars began to go quickly across the sky." The family was amazed by television, but tried to adhere to their religious beliefs about living simply. They were very grateful for salt, however, as they had none for decades. Read the astonishing tale of the Lykov family at Past Imperfect. Link -via Metafilter

A postscript to the story appeared in the news just last week. Link
The £100 million Banknote
Posted: 29 Jan 2013 09:00 AM PST
Heard about that brouhaha over the trillion dollar coin? Well, the Brits beat us to it. Sort of.
The note above doesn't look like much, but you're looking at a real £1,000,000 banknote, nicknamed "giant" in the British currency system. And if you think that's big, it's nothing compared to its cousin "titan." That one is £100 million!
Chris Bowlby of the BBC has the story:
"When it comes to a £1m note, everybody thinks, 'What a fantastic thing'," says Barnaby Faull, head of the banknote department at the auctioneers Spink.

"What most people don't realise is they do actually exist."

But the £1m pound note - known as a "giant" - is not in circulation and it is inconceivable it will be made available from cashpoints. How many of us would risk carrying one around in our wallet, let alone have sufficient funds in our account to get one out?
And if you're wondering, there were 4,040 giants and titans printed with a total value of £8 billion. The titans are printed on A4 sized paper (a little smaller than a legal sized paper for us Yanks here in the United States), whereas the giants are smaller at A5.
Man Gets His Last Hamburger During His Funeral Procession
Posted: 29 Jan 2013 08:00 AM PST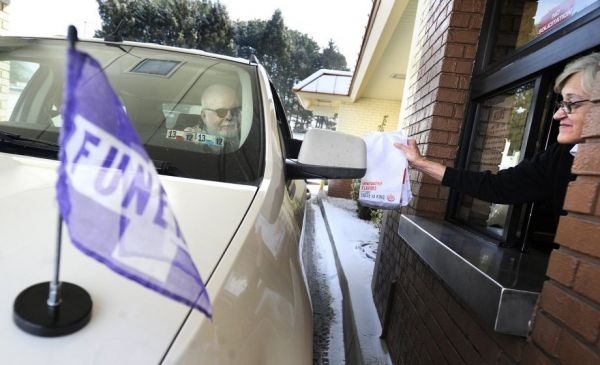 David S. Kime Jr., 88, liked to eat Whopper Juniors from Burger King. He loved fast food and especially loved that burger. On the way to the funeral, the hearse that carried him stopped by the drive-through window for one last burger:
"He always lived by his own rules," said Linda Phiel, one of Kime's three daughters. "His version of eating healthy was the lettuce on the WHOPPER JR."

As a tribute to a man who loved fast food, Phiel's family stopped for some burgers on the way to the cemetery. Mourners followed the hearse carrying Kime's flag-draped casket through the drive-thru. Each got a WHOPPER JR.

The sandwich was among Kime's favorites.

"He liked his WHOPPER JRs.," said Margaret Hess, head manager of the Manchester Township Burger King. She and her staff prepared 40 of the sandwiches for the funeral procession.

"They also wanted one for the deceased," Hess said.

Phiel said the display wasn't a joke, rather a happy way of honoring her father and the things that brought him joy.
Link -via Glenn Reynolds | Photo: York Daily Record/Jason Plotkin
Kalashnikov Pat & the Helicopter Jailbreaks
Posted: 29 Jan 2013 07:00 AM PST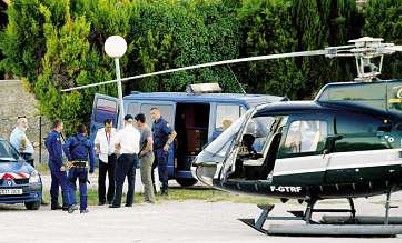 Since 1986 there have been 11 helicopter-assisted jailbreaks from French prisons. Three of them involved the same man.

BACKGROUND: Pascal Payet, aka ""Kalashnikov Pat," is one of France's most notorious criminals. In 1997 he was arrested for armed robbery and murder after an attack on an armored truck, during which he shot a guard 14 times. Payet was sent to Luynes Prison in southwest France to await trial.

ESCAPE! On October 12, 2001, a helicopter appeared above the prison exercise yard. A rope ladder was lowered, Pascal and one other inmate climbed it, and the chopper flew off. The daring escape shocked French authorities and made headlines worldwide.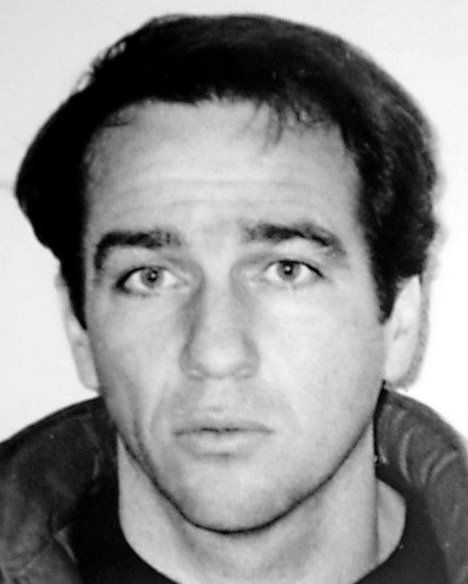 ESCAPE II! In May 2003, Pyet was still on the loose when he and some associates decided to go back to Luynes Prison (in a hijacked helicopter) to pick up a few friends. Two of the men belayed commando-style down to the steel net that had been put over the exercise yard after Payet's previous escape, sawed a hole in it and dropped a ladder through, and three inmates, all cohorts of Payet, climbed up. The helicopter landed in a nearby sports stadium, and the men left in a waiting car. The three friends were recaptured a week later; Payet, some months later. In 2005 he was sentenced to 30 years in Grasse Prison in southeast France.

ESCAPE III! On July 14, 2007, Payet escaped again -and again it was by helicopter. This one was hijacked in the nearby seaside resort town of Cannes; it landed on the roof of a building at Grasse Prison half an hour later. THree armed men jumped out and overtook the guards, went straight for Payet's cell, took him back to the chopper, and flew away. The chopper eventually landed at a local hospital's heliport, and the men all disappeared. Payet was arrested in Spain two months later and is currently serving a lengthy sentence in a French prison. Where is the prison? Cautious French authorities refuse to disclose its location.
__________
The article above is reprinted with permission from Uncle John's Endlessly Engrossing Bathroom Reader.

Since 1988, the Bathroom Reader Institute had published a series of popular books containing irresistible bits of trivia and obscure yet fascinating facts. If you like Neatorama, you'll love the Bathroom Reader Institute's books - go ahead and check 'em out!
Posted: 29 Jan 2013 06:00 AM PST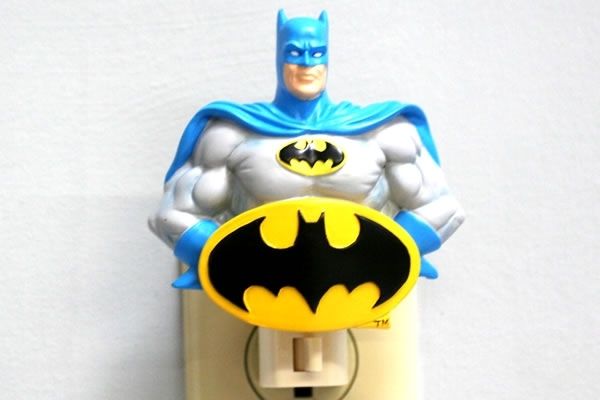 Are you frightened by what might be lurking in the shadows? Call on the the Batman Belt Night Light from the NeatoShop to shine the way. This Porcelain night light is ready to scare off any boogeyman.
Be sure to check out the NeatoShop for more fantastic Batman items and great Night Lights.
Is It Hot In Here Or Is It Just The Megacity 1,000 Miles Away?
Posted: 29 Jan 2013 06:00 AM PST

Image caption: On May 11-12, 1997, NASA used a specially outfitted Lear Jet to collect thermal data on metropolitan Atlanta, Georgia. Nicknamed "Hot-Lanta" by some of its residents, the city saw daytime air temperatures of only about 26.7 degrees Celsius (80 degrees Fahrenheit) on those days, but some of its surface temperatures soared to 47.8 degrees Celsius (118 degrees Fahrenheit). In this image, blue shows cool temperatures and red shows warm temperatures. Pockets of especially hot temperatures appear in white. (Image courtesy NASA/Goddard Space Flight Center Scientific Visualization Studio.) via Wikipedia
Is it hot in here or is it just the megacity a continent away? Just when you thought that climate change couldn't get any more controversial, a new study reveals that urban heat island can affect the weather thousands of miles away:
"What we found is that energy use from multiple urban areas collectively can warm the atmosphere remotely, thousands of miles away from the energy consumption regions," said lead author Guang Zhang of the Scripps Institute of Oceanography. "This is accomplished through atmospheric circulation change."

In studying the excess heat generated by daily activities in cities around the Northern Hemisphere, Zhang and colleagues from the National Center for Atmospheric Research and elsewhere found that a significant amount of the heat is lifted into the jet stream, causing the fast-moving current of air to widen. Overall, this causes an average of 1.8 degrees Fahrenheit warming during the winter for most of North America and Asia, and 1.8 degrees Fahrenheit cooling during the fall for Europe.

The explanation for this phenomenon is fairly simple: A disproportionate amount of the excess heat produced by human activity is concentrated in a few key areas, and many of these areas (the East and West coasts of the U.S., as well as Western Europe and East Asia) lie underneath the jet stream and other prominent air circulation belts. When the heat is taken up into the system, it disrupts the normal flow of energy and can cause surface temperatures to change in distant locales affected by the same air circulation patterns.
As a result of the urban heat island, the temperature over a wide area can rise or fall by a couple of degrees. Read more over at the Smithsonian Magazine's Suprising Science Blog:
Link
46 Reasons My Three Year Old Might be Freaking Out
Posted: 29 Jan 2013 05:00 AM PST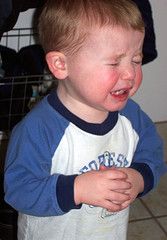 Anyone who has ever had a three-year-old can relate to this list. These problems are overwhelming to a child just learning how the world works, but oh-so-funny to his parents. I had a hard time picking out just a few examples, but here they are:
The car seat is weird.

He's hungry, but can't remember the word "hungry."

He's not allowed in the oven.

I picked out the wrong pants.

His hair is heavy.

His sleeve is touching his thumb.

The inside of his nose stinks.
The rest are just as funny. And then commenters provided even more reasons from their real-life experiences! Link -via Metafilter
(Image credit: Flickr user Shawn Econo)
You are subscribed to email updates from Neatorama
To stop receiving these emails, you may unsubscribe now.
Email delivery powered by Google
Google Inc., 20 West Kinzie, Chicago IL USA 60610