---
Posted: 21 Jan 2013 04:00 AM PST
Posted: 21 Jan 2013 03:00 AM PST
What goes on inside a rapper's mouth during a beatboxing session? Science wants to know!
Enter Shrinkanth Narayanan, a speech and audio engineer at the University of Southern California, who made recordings of a beatboxer performing in real time using MRI:
The investigators made 40 recordings each lasting 20-40 seconds long as the beatboxer produced all the effects in his repertoire, as individual sounds, composite beats, rapped lyrics, sung lyrics and freestyle combinations of these elements. He categorized 17 distinct percussion sounds into five instrumental classes — kick drums, rim shots, snare drums, hi-hats, and cymbals. The artist demonstrated his repertoire at several different tempos, ranging from slower at roughly 88 beats per minute, to faster at 104.

"We were astonished by the complex elegance of the vocal movements and the sounds being created in beatboxing, which in itself is an amazing artistic display," Narayanan said. "This incredible vocal instrument and its many capabilities continue to amaze us, from the intricate choreography of the 'dance of the tongue' to the complex aerodynamics that work together to create a rich tapestry of sounds that encode not only meaning but also a wide range of emotions."
LiveScience has more: Link
Posted: 21 Jan 2013 02:00 AM PST

(Video Link)
The fish trapped under the ice have found a great way to escape--at least from the fishermen's point of view. Heat up the deep fryer because we're eating a lot of fish tonight!
-via Yababoon
Posted: 21 Jan 2013 01:00 AM PST

Photo: Stephane Gilbert/The Gazette
Five-year-old Jacob was born with Type 1 Diabetes and needed a diabetes pump to survive. But as none of his classmates had one, he felt different and lonely, so mom and dad did something special:
"It broke my heart," [Jacob's mom Camille] Boivin recalled. She told him that all children have their differences, some wear glasses, others have braces or wheelchairs. There was one other adolescent in their region with a pump but no one his age.

While Boivin and Aumond couldn't get real insulin pumps, they figured an ink version would help assuage their son's solitude.

It had to be aesthetic and look like the real thing, Boivin said, so the couple searched on the Internet for an artist and found Bruno Oeuvray in Joliette.

"Jacob was thrilled. It was magical to see his eyes," Boivin said, her voice wavering with emotion. "Even today I have tears in my eyes."

Aumond's tattoo has a barbed wire string where the catheter would be attached to the pump, a visual reminder of painful injections and "having to pierce the skin several times of day for a drop of blood" that the condition imposes on patients. Boivin's tattoo catheter trails to her back where it transforms into an almond-tree branch with pink flowers.

"It's a symbol of hope for a cure one day," Boivin said of the almond blooms.
Charlie Fidelman of The Montreal Gazette has the story: Link | Camille Boivin's blog
Posted: 21 Jan 2013 12:00 AM PST
(YouTube link)
A hit man meets Death, with the aim to kill him. But what would that mean in the long run? This short film by Edson Oda is neither live action nor animation, but it tells the story quite well in its own inventive way. With English subtitles. -via Metafilter
Posted: 20 Jan 2013 11:00 PM PST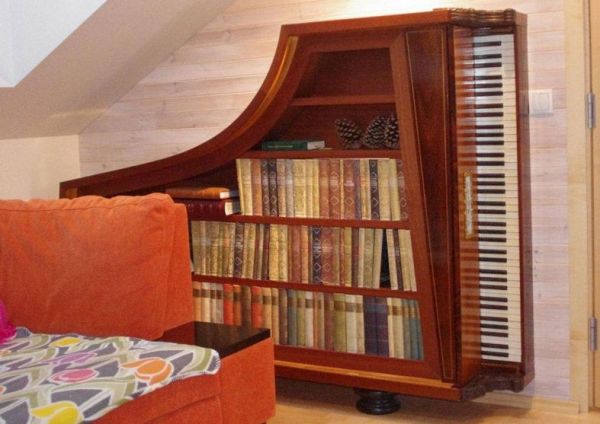 This classy bookcase fits neatly into the corner, don't you think? Entero, a custom furniture company in Estonia, made it from a ruined antique piano:
As work progresses, the strings and hammers where removed from the body. The body was made deeper that we could build there bookshelf. The keypad was restored. Piano lacquer casing was removed, damaged veneer patterns where repaired and to the edges we made new moldings from mahogany and we lacquered it with glossy varnish. The bookshelf was made from mahogany veneer, and the contents were prepared with matt lacquer.
You can view more pictures at the link.
Posted: 20 Jan 2013 10:00 PM PST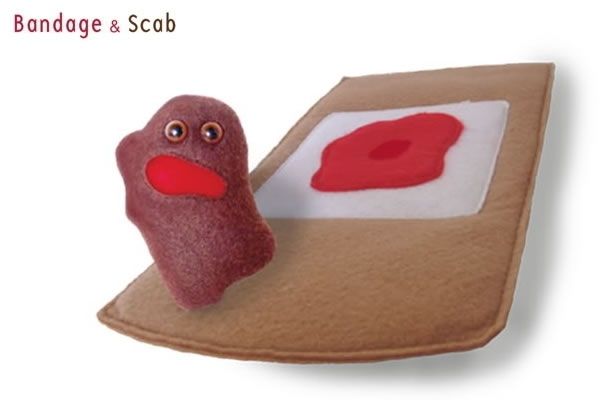 Valentine's Day is coming. Do you know a emotionally wounded individual in need of a little TLC? Get them the Bandage and Scab Plush from the NeatoShop. This is the perfect way to say, "Love hurts, but you will heal."
Be sure to check out the NeatoShop for more unusual Plush Toys.
Posted: 20 Jan 2013 10:00 PM PST

Photo: Bernard Hoffman - LIFE
You probably knew Rosie the Riveter, the cultural icon that symbolized the mass entry of women into the American war effort during World War II, but have you met Winnie the Welder (some call her Wendy the Welder), the moniker given to some 2,000 women who worked in the shipyard building war ships and subs.
LIFE photographer Bernard Hoffma took the photo above of a young female welder at a boat-and-sub-building yard in October 1943. Jennifer Mann of The Patriot Ledger has the fascinating story of one such Winnie the Welder:
She wore welding spats to protect her legs from the flames. Her helmet, with the name Flo etched across the front, shielded her eyes from the spraying sparks.

With a heavy green welding jacket masking her 20-year-old figure, the long mane of auburn hair was the only clue that a young woman was building ships alongside the men at the Fore River shipyard in Quincy.

Still, Florence "Woo Woo" DiTullio Joyce picked up her nickname pretty quickly.
"I was a curvaceous 119 pounds. Every time I walked by, the guys would go, 'Woo Woo!'" she recalled with a laugh.

It was a groundbreaking time for women in the workplace. Thousands of women took over jobs that had been vacated by men who went off to fight in World War II.
Read the rest over at The Patriot Ledger: Link
Posted: 20 Jan 2013 09:00 PM PST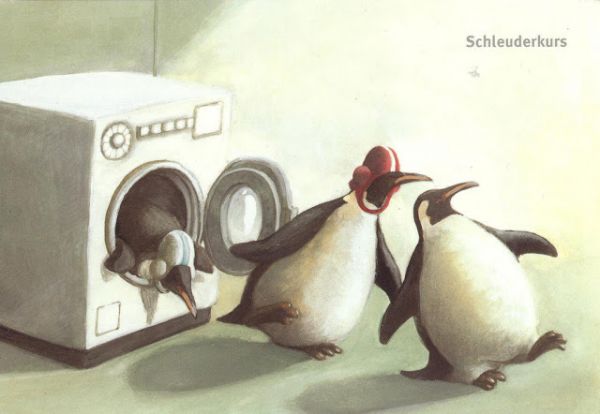 Swiss artist Peter Gut puts animals in delightfully absurd situations! See a collection of illustrations from Gut's book Tierisch Unter Strom at Animalarium. Besides these penguins emerging from their thrill ride in a washer, there's also a lion working on his mane with a blow dryer, a snake marrying a vacuum cleaner, an ostrich hiding her head in a hairdryer, and zebras popping out of a toaster (Zebras testen die Katapultkraft der Toastmaschine), among others. Link -via Everlasting Blort
Posted: 20 Jan 2013 08:00 PM PST
There's walking and then there's precision walking. And it's a sport of sorts in Japan, complete with Precision Walking Competition (previously on Neatorama). There can only be one explanation: they're bots.
Hit play or go to Link [YouTube]
Posted: 20 Jan 2013 07:00 PM PST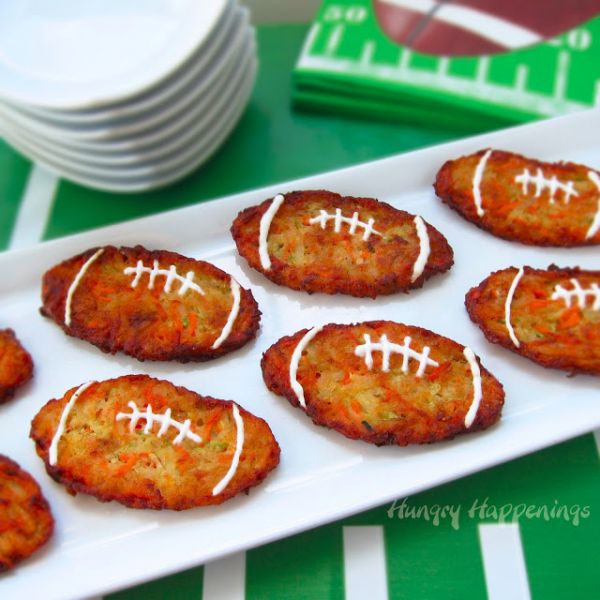 It's just two more weeks until the Super Bowl! Beth Jackson Klosterboer has some great treats for the football fans in her house. She made these fritters by grating zucchini, potato, carrot and onion together, then shaping the mixture with a football-shaped cookie cutter. You can find her recipe at the link.
Posted: 20 Jan 2013 06:00 PM PST
(YouTube link)
The robot bows, and the little girl knows that the only polite thing to do is bow as well. But the robot doesn't ever stop bowing! This was recorded in Korea. -via Tastefully Offensive
The Mother of All Splash Pages
Posted: 20 Jan 2013 05:00 PM PST
Everybody hates website splash pages, right? That's why the trend died out with Web 1.0, but not at artist Kenneth Tin-Kin Hung's website!
No, sir! In fact, Kenneth's website, http://www.111111111111111111111111111111111111111111111111111111111111.com/ [warning: pop ups and NSFW] (which he affectionately called 60x1.com, for understandable reasons) is ALL about the splash screen. But it has a twist: in order to "enter" the website and progress to the next page, you have to hunt around for the link. And just because we love you (the pop ups! my eyes!), we've gotten through the first four (any more and we'd be risking permanent brain damage.)
Then it gets weirder. See how far you can get: Link (with apologies) - via Weird Universe (Warning: Some images are graphic, suggestive, and NSFW. Oh, with pop ups, no less. You've been warned.)
Posted: 20 Jan 2013 04:00 PM PST
President Obama took the oath of office for his second presidential term this afternoon, even though Inauguration Day with all its festivities is tomorrow. Why? The 20th Amendment to the Constitution says that a president's term ends on January 20th. This date falls on a Sunday every once in a while. Obama will be sworn in again tomorrow for the public, which will be his fourth swearing-in.
Of course, what would happen if the President, perhaps due to religious convictions, refused to take the oath on a Sunday. Well it happened before, perhaps. Outgoing President James Polk's term ended on Sunday, March 4, 1849. His successor, Zachary Taylor, refused to be sworn in on a Sunday. Same for incoming VP Millard Filmore.

So who was the President on Sunday, March 4, 1849?

Under the Presidential Succession statute at the time (the Presidential Succession Act of 1792), after the Vice President, the Senatore Pro Tempore was in line. Under this theory, Senator David Atchison of Missouri would have been the President for the Day. However, Atchinson, was the President Pro Temp during the Thirtieth Congress. This position expired when that Congress adjourned on March 4.

Athcinson was in fact sworn in as President Pro Tempore on Monday before either Taylor or Dallas took the oath, so in theory, he was President for a few minutes.
Find out how Atchison spent his day as president at Josh Blackman's Blog. And that wasn't the only time such an anomaly has happened. Blackman has some other odd details of presidential succession and some discussion on the Sunday exception in the Constitution. Link -via Digg
Posted: 20 Jan 2013 03:00 PM PST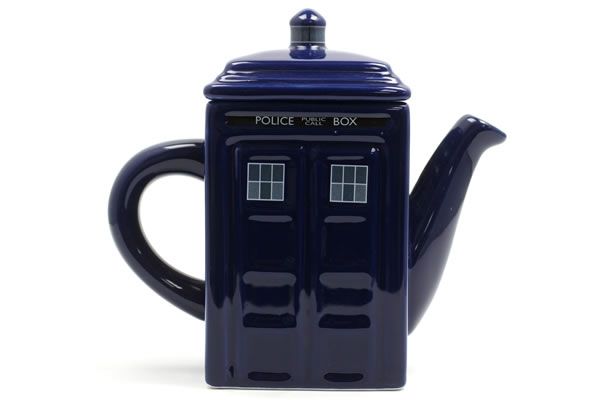 Are you hoping the Good Doctor will be stopping in for a spot of tea? Make sure you look like the hostess with the mostess with the TARDIS Ceramic Teapot from the NeatoShop. This beautiful teapot with lid is made of glazed ceramic. It is perfect for entertaining time lords or other time traveling aliens.
Be sure to check out the NeatoShop for more fantastic Doctor Who items.
The Home Office Beach: Surfing (The Web) With Sands Between My Toes
Posted: 20 Jan 2013 03:00 PM PST
Like the saying goes, if the beach will not come to Justin Kemp, Justin Kemp will go to the beach.
Well, almost. See, when Justin Kemp wants to go to the beach, but can't because he's got to work, then this is the next best thing: a sandbox workstation, which Justin called "Surfing With The Sands Between My Toes" (2010).
Fantastic! Link - via Bit Rebels
Posted: 20 Jan 2013 02:00 PM PST
Romanian artist Capraru Marian works in many media, but I'm especially impressed with his carvings. In this gallery, you can see the delicate, careful work he's done on a cow femur and a horn. He also makes, appropriately, bone-carved "Dracula fangs." It probably helps to have a local supplier.
Posted: 20 Jan 2013 01:00 PM PST
Dress for the job you want, not for the job you have.
How many times have we heard this advice? And when we hear it, we all have a sort of fantasy that we never manage to share. This reminds me of the time I told my youngest child, who was four or so at the same, that she could be anything she wanted when she grew up. She declared, "I wanna be a fish!" From Extra Fabulous Comics. Link
Posted: 20 Jan 2013 12:00 PM PST
Like the prow of a Viking longship, this violin is topped with the head of a fierce beast. Dutch artist Jeroen made it and other beautifully carved violins.
Posted: 20 Jan 2013 11:00 AM PST
If you're wondering what in the world are those neon orange balls growing on a beech tree, you're in good company. See, it was Charles Darwin himself who first encountered the strange balls when he landed in Tierra del Fuego during his voyage on the HMS Beagle.
Turns out, the neon-colored balls known as "beech orange" are actually a fungus named Cyttaria darwini (yes, named after the biologist in his honor). But that's not the strangest thing about the fungus. Turns out, you can make an alcoholic drink out of them!
Darwin himself noted they made up a substantial portion of the diet of the natives of Terra del Fuego and grew "in vast numbers on the beech trees". He observed that the women and children collected their beech oranges when "tough and mature", and that they had a "mucilaginous, slightly sweet taste, with a faint smell like that of a mushroom."

Another South American group — the Araucans of Chile — discovered and capitalized upon the happy fact that Cyttaria harioti contains up to 15% fermentable sugars and that, like grapes, come naturally coated with the yeast Saccharomyces. This would be the same Saccharomyces that has made the fortunes of Fleischman's, Budweiser, and half of France.

After drying, grinding, and mixing beech oranges with warm water and allowing nature to take its course, the Araucans enjoy an alcoholic beverage called chicha del llau-llau made from the ripe fruiting bodies, according to Bryce Kendrick's The Fifth Kingdom.
Jennifer Frazer of Scientific American's The Artful Amoeba blog has the post: Link
Posted: 20 Jan 2013 10:00 AM PST
Moscow got a snowstorm that left a ten-inch-thick blanket of snow. They have 12,000 snow removal trucks, but they couldn't keep up with the tons of snow in the big city. Meanwhile, Norilsk, the northernmost city in the world (of at least 100,000 people), is digging out from under ten feet of snow! Yes, there are more pictures. Link -via Fark

(Image source: News in Pictures)
Posted: 20 Jan 2013 09:00 AM PST
Posted: 20 Jan 2013 08:00 AM PST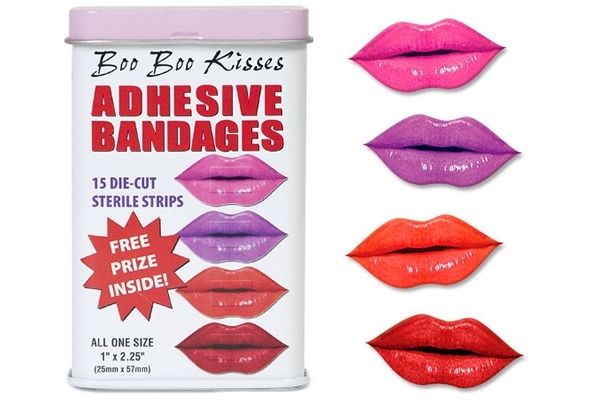 Valentine's Day is almost here. Do you know someone who is still nursing a broken heart? Kiss their boo-boo and make it feel better with the Boo Boo Kisses Bandages from the NeatoShop. The tin includes 15 sterile bandages printed and shaped like lips and a special special free prize.
Be sure to check out the NeatoShop for more great Health and Wellness items.
Clet Abraham's Altered Street Signs
Posted: 20 Jan 2013 08:00 AM PST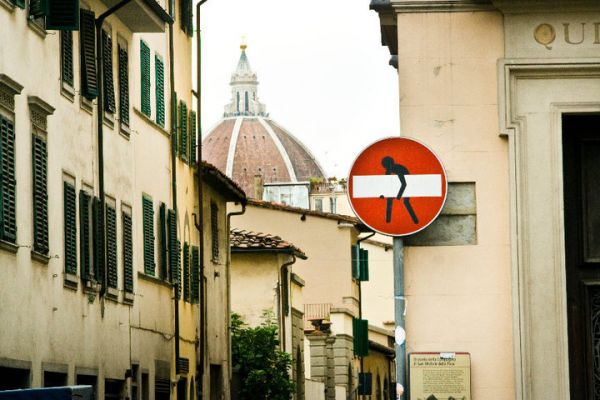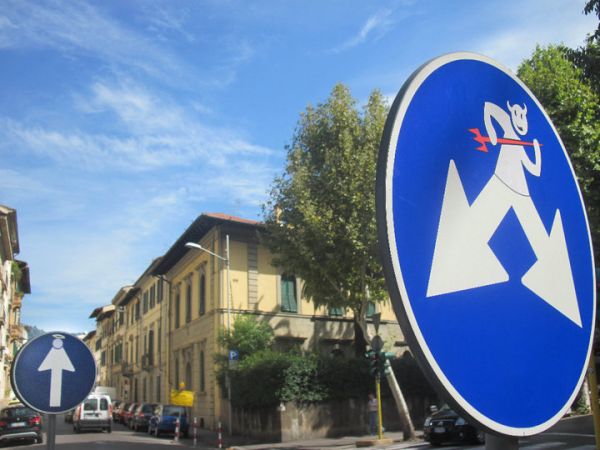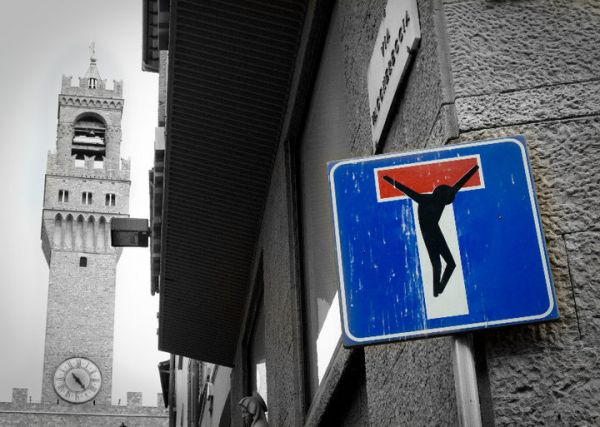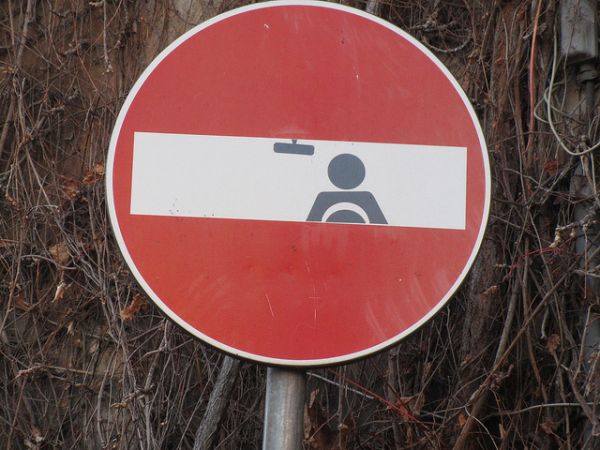 Stop! Come back with that bar! We need it! Clet Abraham, a street artist in Florence, Italy, adds stickers of little people to street signs to alter their meanings. He writes:
My adhesives are developed to add a further level of reading [to street signs] constructed on the base of their original signification in order to maintain its utility but give it some intellectual, spiritual, or simply amusing interest. The final objective? That traffic keeps flowing without us feeling spoken down to!
Link -via Amusing Planet | Photos: Clet Abraham, Philosophia
Wading Through a Sea of Puppies
Posted: 20 Jan 2013 07:00 AM PST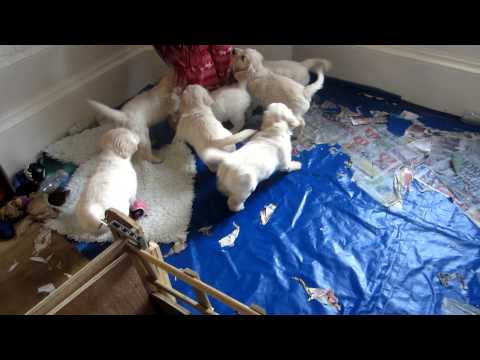 (YouTube link)
The golden retriever puppies love Alice's slippers! Of course they do; even I love her slippers. They kind of remind me of the monster feet slippers at the NeatShop. -via Daily PIcks and Flicks
Posted: 20 Jan 2013 06:00 AM PST
If you've ever wanted to eat a Wookie, here's your chance! Jill of Kitchen Fun with My Three Sons has spent the past week making s'more pops that look like characters from Star Wars. Click through the gallery to see them all. At the link, you can find instructions on how to make your own.
You are subscribed to email updates from Neatorama
To stop receiving these emails, you may unsubscribe now.
Email delivery powered by Google
Google Inc., 20 West Kinzie, Chicago IL USA 60610