---
Posted: 01 Jan 2013 04:00 AM PST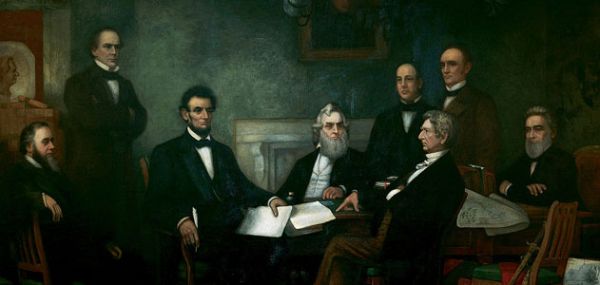 Today, January 1, 2013, is the 150th anniversary of the signing of the Emancipation Proclamation. And some are still arguing over the meaning of that document to this day. It was a momentous act, and President Abraham Lincoln knew it as he signed it.
What the proclamation did—and did not do—has been a matter of debate ever since. Many still stubbornly insist that the Emancipation Proclamation freed no one—that it proved utterly and cynically toothless, applying only to a region in which Lincoln had no authority to proclaim anything. It was meant only to keep England from recognizing the Confederacy, go these arguments. Lincoln had no real compassion for slaves; only for restoration of the Union.

The truth is, some 50,000 enslaved people in Confederate territory immediately gained their freedom on Jan. 1, most along the coast of the Carolinas. In the years that followed, moreover, Union troops, armed with miniature copies of the proclamation printed for distribution to dubious Southern slave owners, liberated tens of thousands more wherever they marched. And emboldened by word of the official imprimatur, yet tens of thousands of additional slaves bravely abandoned their bondage on their own, offering their services to the Union when they reached federal lines.
As the war progressed, the Emancipation Proclamation became effective in more areas. And the symbolism of the document meant even more, as it changed the perceived philosophy of the Civil War and of the United States itself. Read the story of the document at The Daily Beast. Link
<i>The Wizard of Oz</i> Book Sculpture
Posted: 01 Jan 2013 03:00 AM PST
Posted: 01 Jan 2013 02:00 AM PST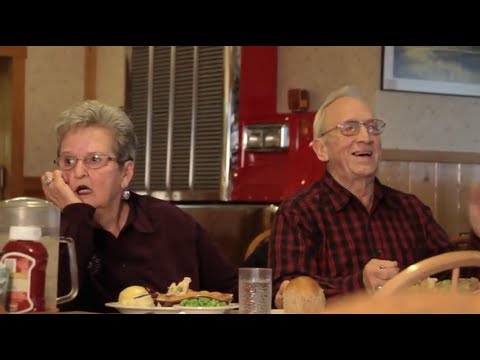 (YouTube link)
They're making an ad for Dysart's Restaurant in Bangor, Maine. It's not so easy. These folks are adorable. (via Bits and Pieces)
Posted: 01 Jan 2013 01:00 AM PST
What do you get someone who already has two of everything? Perhaps you're not shopping at the right place. You see, if you're shopping for a billionaire, then you've got to head on over to the Billionaire Shop.
There, you can pick up a €290,500 Lamborghini Aventador Roadster, a €6,490,000 Leopard Veloce 34 yacht, or even your own island or two. In fact, there's nothing under €10,000 there (I mean, come on, don't be cheap now.)
The Billionaire Shop was created by Multilotto, a gambling company in Sweden who want to provide a ready outlet for its winners and score a few viral hits on the web as well. Well played, gentlemen. Well played. Link - via PSFK
If the Billionaire Shop is too rich for ya, there's always the NeatoShop!
Happy New Year 2013, Neatoramanauts!
Posted: 01 Jan 2013 12:00 AM PST

Image: Tom Wang/Shutterstock
Happy New Year, Neatoramanauts! May every day of 2013 bring you joy, love, success and good health!
Posted: 31 Dec 2012 11:00 PM PST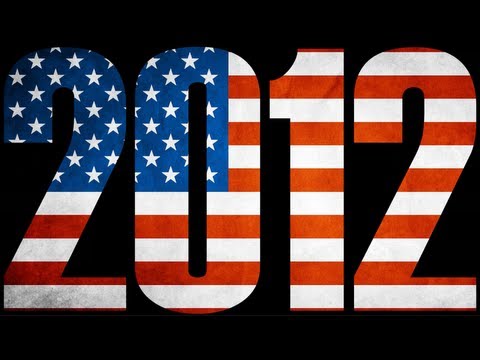 (YouTube link)
Ryan James Yezak edited together the events of 2012 into one quick-moving video -and there are a lot of events crammed in here! -via Buzzfeed
Boba Fett Star Wars Hooded Bathrobe
Posted: 31 Dec 2012 10:00 PM PST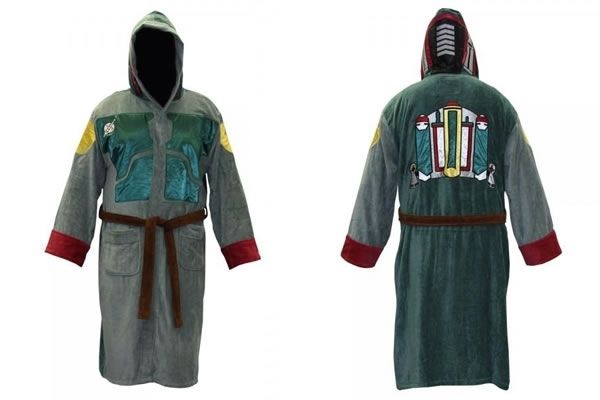 Boba Fett Star Wars Hooded Bathrobe (front and back shown)
Are you looking for the perfect robe to slip into after an exhausting day of bounty hunting? You need the Boba Fett Star Wars Hooded Bathrobe from the NeatoShop. This soft robe features incredible embroidered and appliqued details.
Be sure to check out the NeatoShop for more fantastic Star Wars items and great Bathrobes.
The Blind Dog and His Seeing-Eye Cat
Posted: 31 Dec 2012 10:00 PM PST
Here's a story sure to melt your heart. When Judy Godfrey-Brown's 8-year-old dog Terfel got cataracts and became blind, an unexpected animal came to its rescue. He got a seeing-eye cat!
Eight-year-old Terfel kept bumping into things and spent most of his time stuck in his basket after being diagnosed with cataracts.
Then owner Judy Godfrey-Brown let a stray cat into her home — and was amazed by what happened next.

The puss, named Pwditat, walked up to Terfel and led him out of his basket and into the garden. She has been helping him find his way around ever since.
Guy Patrick of The Sun has the story: Link
A History of Sequins from King Tut to the King of Pop
Posted: 31 Dec 2012 09:00 PM PST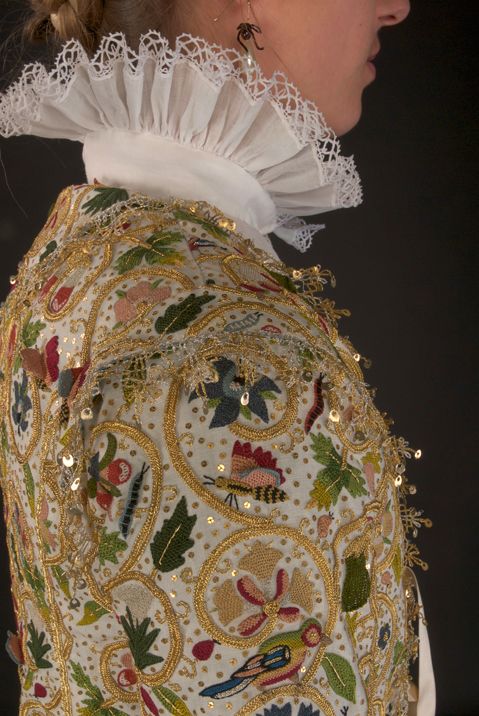 Thank goodness for New Year's Eve parties, because for many of us, it's the only excuse all year to wear a sequined dress! Sequins have been catching eyes since as least the time of King Tut. The monarch's tomb held clothing with gold discs sewn right in! Not everyone could afford gold, but travelers sewed real money coins onto their clothing for security purposes while traveling, and sequins made of metal decorated clothing for fancy occasions long before the more lightweight sequins we know. The reproduction Plimoth Plantation women's waistcoat shown here has over 10,000 hand-stitiched sequins to make it like the ones worn in the 17th century. Read the full story of sequins at Smithsonian's Threaded blog. Link

(Image credit: Ed Nute)
Posted: 31 Dec 2012 08:00 PM PST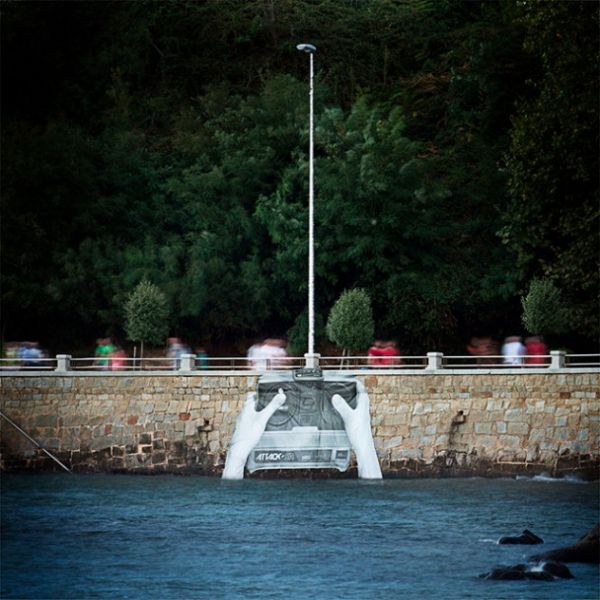 Mentalgassi, an art collective based in Berlin, Germany, recently installed pieces for a yearly Spanish photography festival. The group uses large photographs in outdoor urban settings, referencing objects in the environment of each installation in humorous ways.

See more images at Colossal. Link
Little Shop of Horrors Skeleton by Tim Price
Posted: 31 Dec 2012 07:00 PM PST
Tim Price of Forgotten Boneyard specializes in creating otherworldly skeleton sculptures from real animal skeletons. Take this one above, titled Audrii muscipula, which uses Mink vertebrae, box turtle shells, skunk skull, coyote teeth, and raccoon mandibles.
Take a look at more of Tim's sculptures over at his Tumblr blog: Link
Posted: 31 Dec 2012 06:00 PM PST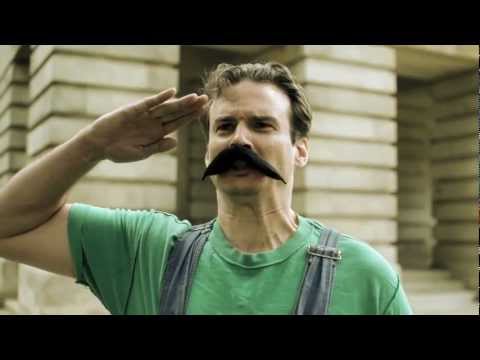 We waited in anticipation for this series to debut, having nothing but a trailer to whet our appetite, and now like they promised Beat Down Boogie is bringing the goods with episode 2 of Mario Warfare!
Things are getting mad real in the Mushroom Kingdom, will Mario and Luigi make it out before they lose all their lives?
--via Tastefully Offensive
The Best Pickpocket in the World
Posted: 31 Dec 2012 05:00 PM PST

Photo: Martin Schoeller
The first time magician Penn Jillette of Penn and Teller met Apollo Robbins, he was unimpressed. After all, pickpocket acts are a dime-a-dozen and Jillette already knew all their tricks.
"Come on," Jillette said. "Steal something from me."

Again, Robbins begged off, but he offered to do a trick instead. He instructed Jillette to place a ring that he was wearing on a piece of paper and trace its outline with a pen. By now, a small crowd had gathered. Jillette removed his ring, put it down on the paper, unclipped a pen from his shirt, and leaned forward, preparing to draw. After a moment, he froze and looked up. His face was pale.

"Fuck. You," he said, and slumped into a chair.
And so began the fascinating life story of Apollo Robbins, one of the world's best pickpockets, as told by Adam Green in this article over at The New Yorker: Link - and then head on over to YouTube to see him in action.
Posted: 31 Dec 2012 04:00 PM PST
(YouTube link)
This New Year greeting was shown in theaters among the pre-feature shorts in December of 1949. (via Nag on the Lake)
Pandacillin? Giant Panda May be New Source for Antibiotics
Posted: 31 Dec 2012 03:00 PM PST
Giant pandas may look cute and all, frolickin' in the wild and chewin' bamboo leaves and such, but they may just be the latest warrior in our fight against drug-resistant superbugs.
Turns out, researchers in China have discovered that giant pandas have powerful antibiotic ("pandacillin"? Hah!) in their blood that can destoy fungi and bacteria faster than conventional antibiotics:
The antibiotic is thought to be released by the bear's immune system to protect them infections when they are living in the wild. Researchers discovered the compound, known as cathelicidin-AM, after analysing the panda's DNA. [...]

Dr Xiuwen Yan, who led the research at the Life Sciences College of Nanjing Agricultural University in China, said: "It showed potential antimicrobial activities against wide spectrum of microorganisms including bacteria and fungi, both standard and drug-resistant strains.
NeatoShop Contest Results: Life in the Year 2013
Posted: 31 Dec 2012 02:00 PM PST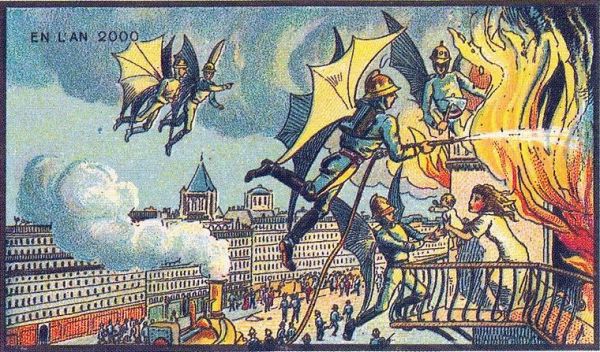 Tomorrow, we begin a new year! Last week, I asked Neatorama's psychic readers to make predictions about life in the year 2013. Here are our three winners, along with their prizes:
The Professor won our Micro-Max 19-in-1 multitool for this prediction:
Apple accidentally patents the art of patent-trolling, creating a whirlwind of patent-trolls suing patent trolls. This rapidly builds into a worldwide litigation hurricane which eventually destroys every legal practice on the planet except for a little bespectacled lawyer named Edwin who specializes only in litigation involving embroidery. Gadget prices plummet, geeks celebrate and the world economy makes a remarkable recovery
Craig L won our Dalek Scientist Action Figure for this prediction:
Facing opposition to its Self-Driving Car project, Google will redirect the technology into a semi-related field: Self-Driving Golf Clubs.
Azog won our Hello Kitty Mug for this prediction:
After "finishing" "The Hobbit", Peter Jackson will then take on the 12-volume History of Middle-earth, and in the process, expand it to encompass 30 movies, one to be released each year starting in 2013. Each 3-hour film will be simultaneously released in 3D, 2D, and Hobbit-vision.
Congratulations to the winners! Check your email for my queries about shipping addresses.
Posted: 31 Dec 2012 01:30 PM PST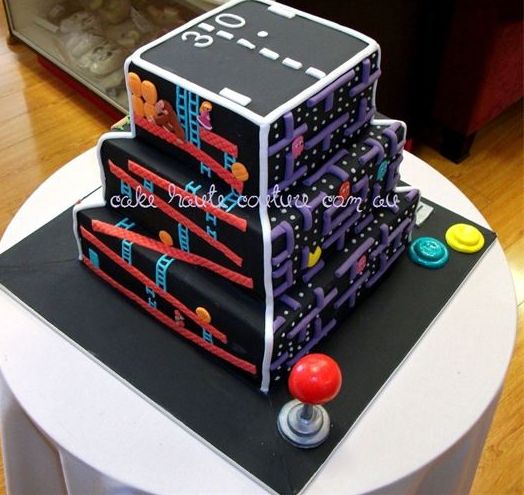 Nicole of Cake Haute Couture made a cake featuring five different classic video games: Donkey Kong, Pac-Man, Frogger, Tetris, and Pong -one on each side, and on the top, too! See more pictures at That's Nerdalicious! Link -via Laughing Squid

Posted: 31 Dec 2012 01:00 PM PST
This little piggy went to the NeatoShop. This little piggy wanted a good home. This little piggy was a Tooth Fairy Pillow. This little piggy knew you needed one. And so this little piggy traveled wee, wee, wee all the way to your loving home.
Be sure to check out the NeatoShop for more great Tooth Fairy Pillows and great Plush Toys.
Predator And Xenomorph Share A Moment
Posted: 31 Dec 2012 01:00 PM PST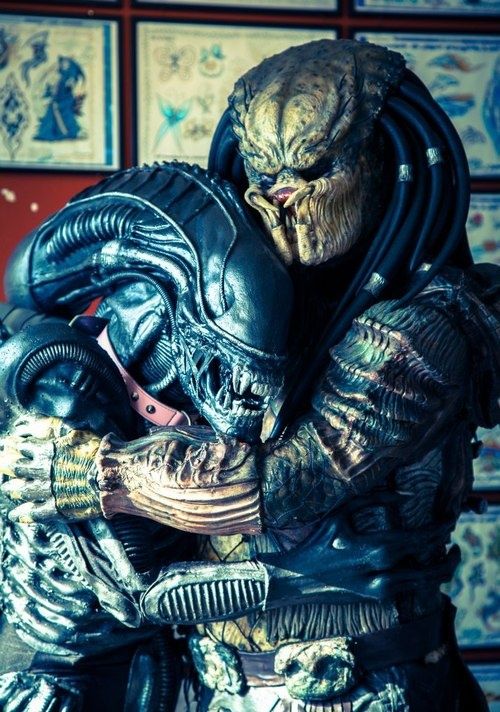 Sometimes cruising the galaxy looking for your next kill can get you down, and all you really want is a big old hug.
Even races which are at war with each other can find time to talk about peace and embrace in the fact that they're both disgusting alien creatures to the human eye!
Posted: 31 Dec 2012 12:30 PM PST
Posted: 31 Dec 2012 12:00 PM PST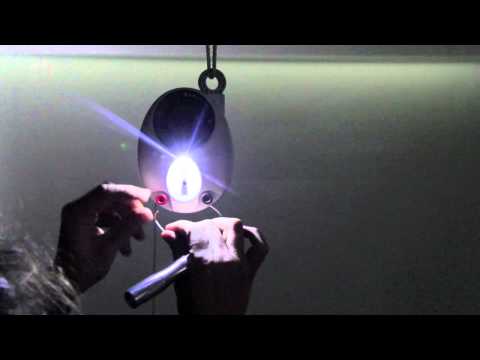 (YouTube link)
What an ingenious idea! Clocks have been powered by gravity for centuries, so why not lights? The investment fund for this project already has about six times what they asked for. -via Viral Viral Videos
Posted: 31 Dec 2012 11:30 AM PST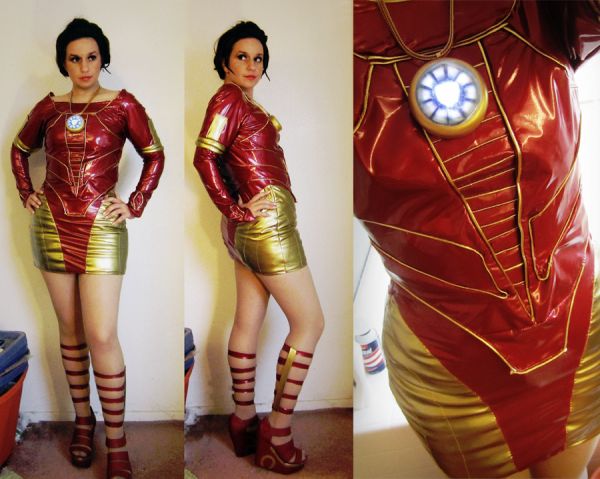 Inspired by a sketch by Kelsey Michelle, Spwinkles sewed this cute dress:
It's been fun seeing their in-progress shots and I am so happy to finally post my (99.9%) completed outfit. Been working on it on and off for months. I really had no pattern for this so I cut up an old form-fitting dress into the right pieces as a guide and sort of made up the sleeves? [...]

It was the first time making a costume out of stretch PVC! It wasn't as bad as I thought it would be, though. The red is 4-way stretch and the gold is 2-way stretch. 4-way stretch is my friend or else I wouldn't have been able to fit into that skirt, aha...

Link -via Fashionably Geek
Vi Hart Makes Paper Snowflakes
Posted: 31 Dec 2012 11:00 AM PST
(YouTube link)
My 15-year-old daughter is hosting an informal New Year's Eve party tonight, and she has the house festooned with paper snowflakes hanging from the ceiling already. Frenetic math artist Vi Hart has some wonderfully weird techniques that will ensure more snowflakes will be joining them. -via Holy Kaw!
The Order of the Occult Hand: A Secret Society of Journalists
Posted: 31 Dec 2012 10:30 AM PST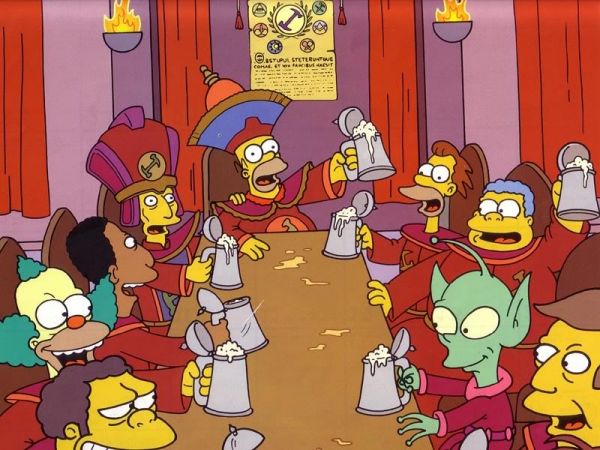 How do journalists get into this mysterious group? They must sneak the phrase "It was as if an occult hand had..." past their editors and into published articles. The Order emerged sometime during the 1960s, perhaps when Paul Greenberg was writing for the Arkansas Democrat-Gazette. After an exposé in 2004, Greenberg was eventually forced to come public:
Of course I knew we'd get caught some day. Some investigative journalist with nothing more important to investigate was bound to turn his attention to us on a slow day. So when the inevitable e-mail arrived, as if delivered by an occult hand, I offered no resistance. ("It's been a terrible burden keeping the secret to myself all these years," said the suspect. "I knew I'd be caught sooner or later. Now I feel only relief.")

But I couldn't just let the Order die. It had become a tradition So at the next annual editorial writers' convention, I called an after-hours meeting of all those who might be interested in adopting a new secret phrase. It couldn't be just a simple piece of purple-as-a-bruise prose that would leap out of our copy as if written in neon. What we needed was some language bad enough to be spotted by the cognoscenti but likely to get past the casual copyreader. Call it lavender prose.

There were a number of nominations, and it wasn't easy picking a winner. Among the runners-up were "hanging over the scene like a shroud" and "like a soft, warm, weird breeze blowing aimlessly through the palms." Which did we pick? I'll never tell.

But I'm proud to report that the Order is in business again with, at last count, 11 certified members who've submitted proof that they've actually snuck the magic phrase into a reputable publication, 14 candidates who have yet to submit their documentation, and one honorary member who seems to spin out this kind of prose naturally.
I think that Neatorama authors need a similar secret society for getting an odd phrase past Alex and Miss Cellania. What should it be?
Link -via Super Punch | Image: Fox
Posted: 31 Dec 2012 10:00 AM PST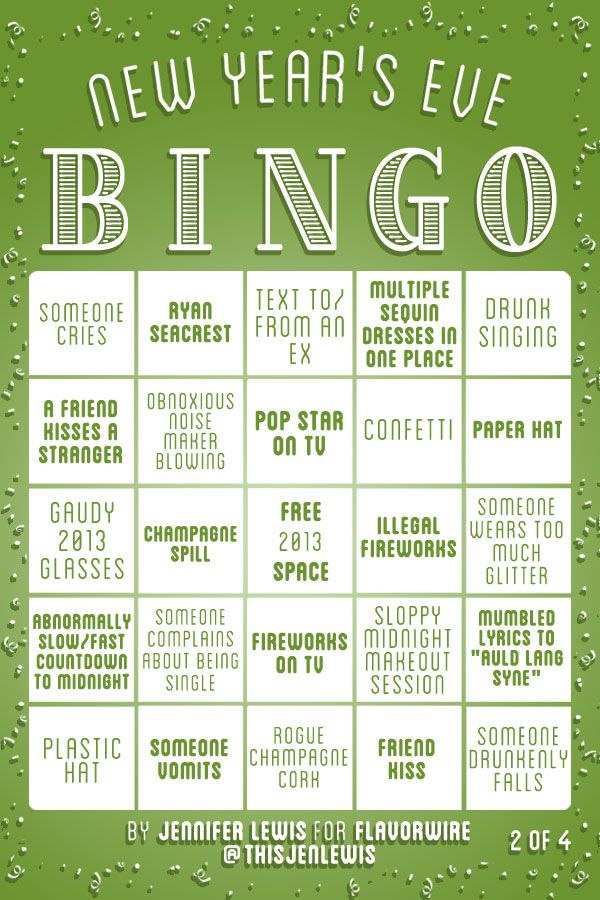 If you're going to a party tonight, you'll want to keep your eyes out for all the possible squares you can cover in this holiday edition of Bingo from Jennifer Lewis at Flavorwire. There are four different cards you can print out and share with your friends. The first one to get too drunk to keep up loses! Link -via Nag on the Lake
Posted: 31 Dec 2012 09:30 AM PST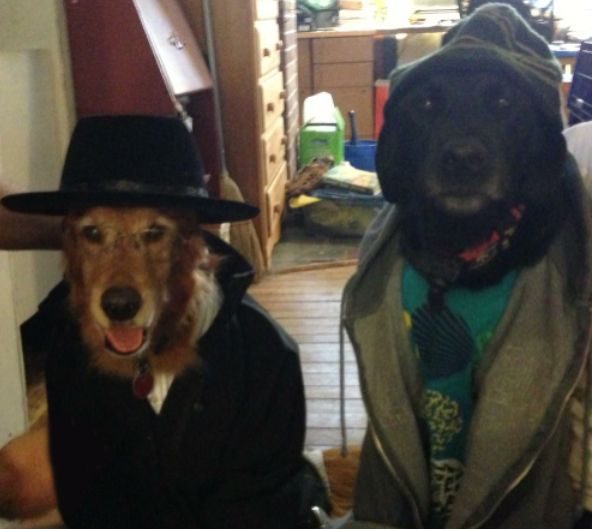 In some circles, he goes by the name "Walter Bite."He's become reckless since his cancer diagnosis and decided he has nothing left to live for.
His companion, Jesse Pinkdog, may be a drug-slinger, but at least he's a sensitive soul who would never hurt a child.
Link Via Hyper Vocal
Carbide Shooting: A Dutch New Year's Eve Tradition
Posted: 31 Dec 2012 09:00 AM PST

(Video Link)
In the Netherlands, New Year's Eve means partying hard. And partying hard means carbidschieten--detonating calcium carbide in a milk churn:
Basically, a small chunk of calcium carbide and a little bit of water is placed in a metal milk churn. The carbide decomposes into acetylene and a flame is held up to a small hole in the milk churn. The resulting explosion sends the lid of the milk churn across a field and much fun is had by all.
Link -via Ace of Spades HQ
Classic New Year's Eve Rock Posters
Posted: 31 Dec 2012 08:30 AM PST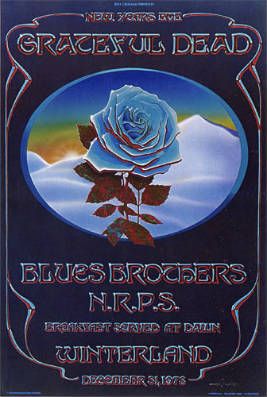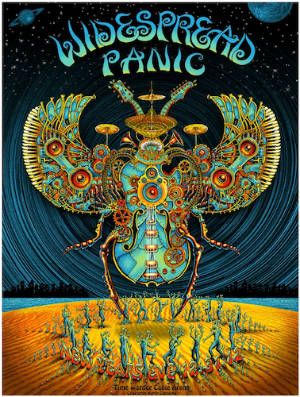 At some point, rock concert posters became works of art, and the ultimate souvenir of a memorable experience. Artists took even more pains with concerts that occurred on New Year's Eve. Collectors Weekly has a collection of New Year's Eve concert poster art spanning from 1966 to 2012 that may bring back some fine memories for you! Link
Posted: 31 Dec 2012 08:00 AM PST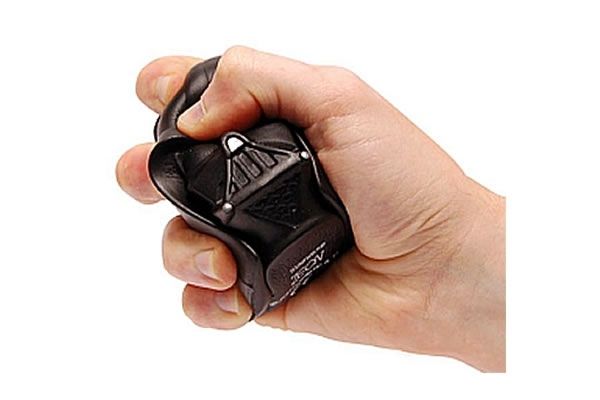 Does the stress of defending the galaxy have you at wits end? You need the Darth Vader Stress Ball from the NeatoShop. Forcefully squeeze Darth Vader's head and feel the tension magically disappear. It is a quick way to restore peace and order to your mind.
Be sure to check out the NeatoShop for more fantastic Star Wars items.
Posted: 31 Dec 2012 08:00 AM PST
You are subscribed to email updates from Neatorama
To stop receiving these emails, you may unsubscribe now.
Email delivery powered by Google
Google Inc., 20 West Kinzie, Chicago IL USA 60610