---
Posted: 05 Dec 2012 04:00 AM PST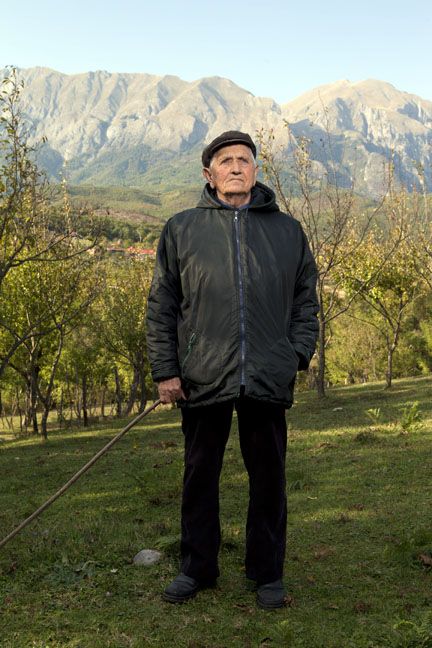 Albania's laws and culture are so restrictive for women that "Sworn Virgins" find it easier to just live as men. They live celibate lives, but in return they have the freedom to do as they please. Many of them were assigned this role as children, and were raised as boys.
As an alternative, becoming a Sworn Virgin, or 'burnesha" elevated a woman to the status of a man and granted her all the rights and privileges of the male population. In order to manifest the transition such a woman cut her hair, donned male clothing and sometimes even changed her name. Male gestures and swaggers were practiced until they became second nature. Most importantly of all, she took a vow of celibacy to remain chaste for life. She became a "he". This practice continues today but as modernization inches toward the small villages nestled in the Alps , this archaic tradition is increasingly seen as obsolete. Only a few aging Sworn Virgins remain. The number of new cases are scant and tend to be considered less authentic by younger generations.
Photographer Jill Peters photographed some of the Sworn Virgins and is collaborating on a documentary about them. See more pictures at her site. Link -via Flavorwire

(Image credit: Jill Peters)
Posted: 05 Dec 2012 03:00 AM PST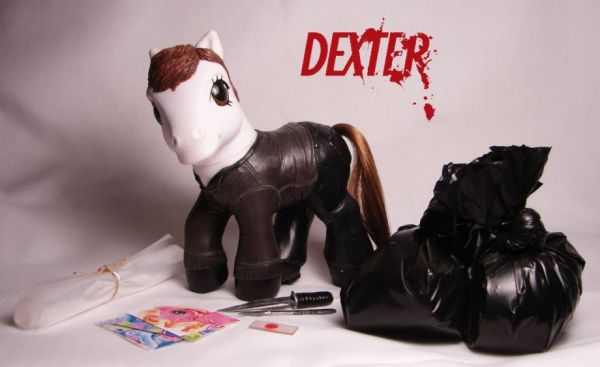 This little pony was born in blood. He's carried a dark passenger with him ever since. Want to come out and play with him? Lisa Stanley has given him all the equipment he needs to satisfiy his hunger: plastic sheeting, a knife, a scalpel, garbage bags, a blood slide and photos--photos of Tea Leaf and her victims. Tea Leaf won't be hurting anyone else ever again.
A Replica Back To The Future Hoverboard You Can Own
Posted: 05 Dec 2012 02:00 AM PST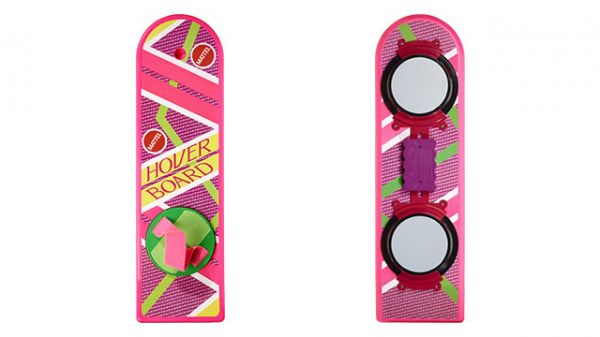 A 1:1 scale replica of the Hoverboard used by Marty McFly in Back To The Future Part 2 is now being sold by Mattel through their collectible toys site MattyCollector.com.
If you're willing to fork out $130 to get your hands on one be forewarned- it does nothing but lie there and look cool, it's a movie prop replica not an amazing feat of mechanical engineering!
Posted: 05 Dec 2012 01:00 AM PST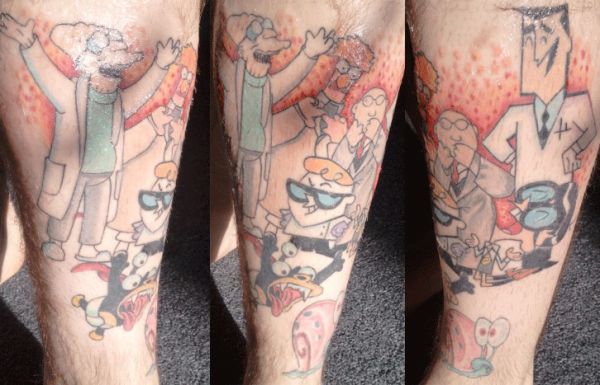 Great scientists of our age decorate this leg tattooed by Andy Von: Hubert Farnsworth, Antonio Utonium, Dexter, Dexter's archnemesis Mandark (voiced by Neatorama's own Eddie Dezeen) and Bunsen Honeydew with Beaker. But why Nibbler and Gary the Snail?
Nibbler and Gary were done last October by the same artist and just came out of a spontaneous image I had in my head one day.
Link -via Fashionably Geek
Custom Made Wooden Hylian Shield
Posted: 05 Dec 2012 12:00 AM PST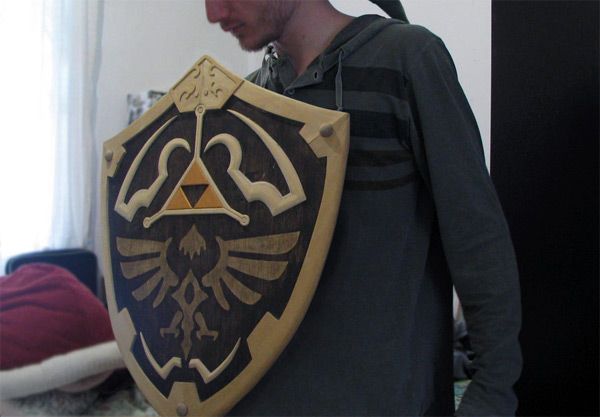 Brazilian artist and craftsman clefrayearth loves playing the Legend Of Zelda games so much that he thought it might be a good idea to build his own Hylian Shield and channel his inner Link.
Now clefrayearth must go forth and find a cave with an old man in it who's willing to part with his precious Wooden Sword, then he'll be ready to set off on a real adventure!
Link --via Obvious Winner
Rudolph the Red-Nosed Corn Dog
Posted: 04 Dec 2012 11:00 PM PST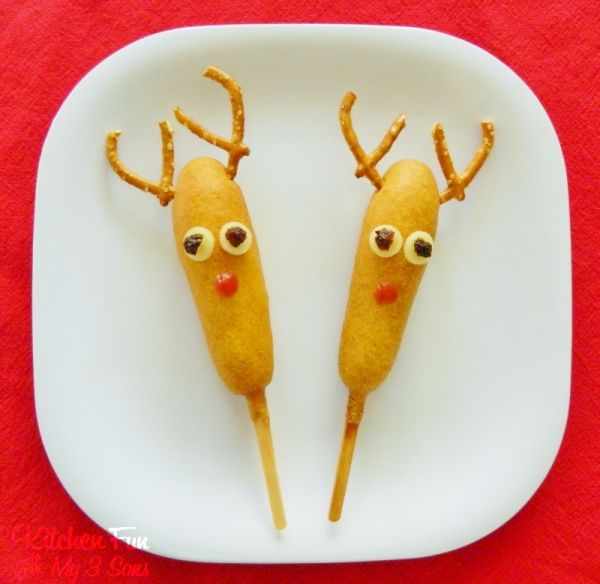 You can always count on Jill of Kitchen Fun with My Three Sons to create food crafts for every holiday. This is her latest marvel: reindeer corn dogs. To make them, you'll need corn dogs, ketchup, pretzel twists, raisins and sliced white cheese.
Posted: 04 Dec 2012 10:00 PM PST
Henry Hargreaves is the artist who brought us Deep Fried Gadgets. His latest series of works is called Game Over.
Taking games from my childhood I wanted to strip away the color making the games themselves useless but draw the viewers attention to how beautiful and sculptural the forms themselves become as stand alone objects.
See more at his website. Link
Woman Robs Bank, Brags about It in Remarkably Well-Edited YouTube Video
Posted: 04 Dec 2012 09:00 PM PST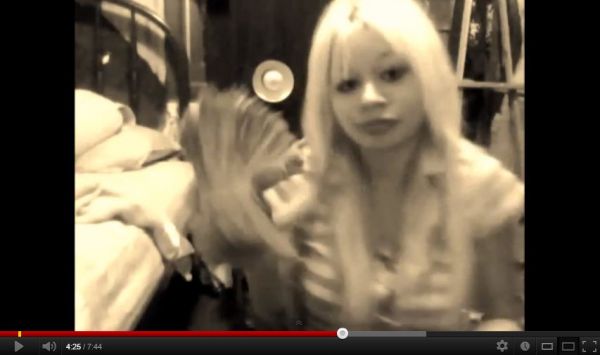 I am not surprised that a 19-year old girl would rob a bank. Nor am I really surprised that she would brag about it online. What amazes me is that she did so in a video that clearly took some effort to produce. And the captions that she provided for the video demonstrate fairly good grammar, spelling and capitalization. An example:
I just stole a car and robbed a bank. Now I'm rich, I can pay off my college financial aid and tomorrow i'm going for a shopping spree. Bite me. I love GREENDAY!
Nevertheless, the entire exercise was unwise, beginning with her decision to rob a bank in Waco, Nebraska. She's now in jail.
Link -via Dave Barry
Stuffed Animals Worn Out By Decades Of Love
Posted: 04 Dec 2012 08:00 PM PST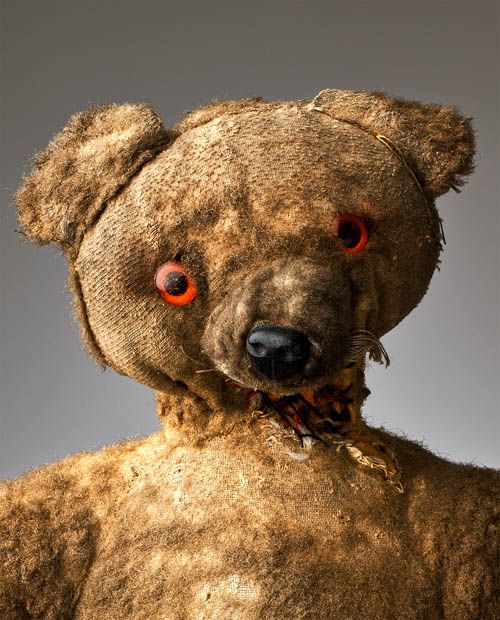 Kids see stuffed animals as more than just toys- they're a fuzzy best friend, confidante and a great snuggle buddy come bed time.
But what do these stuffed critters look like after years of being loved? Photographer Mark Nixon explores that very question in his photo series MuchLoved, and some of his subjects are over fifty years old! The backstory for each toy is cute, but the pics are kinda creepy...
Zombie Santa Claus Christmas Ornament
Posted: 04 Dec 2012 07:00 PM PST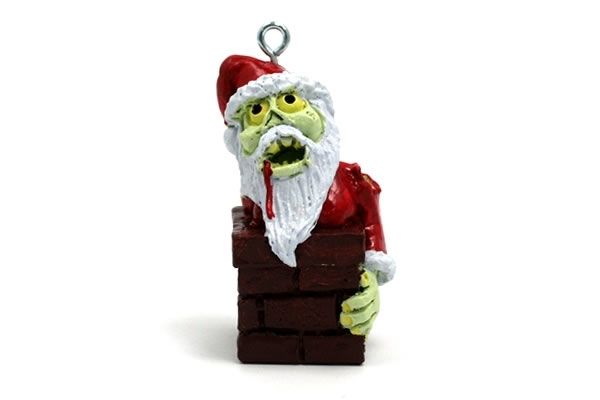 Zombie Santa Claus Christmas Ornament
Are you dead tired of all those boring and traditional Christmas tree ornaments? Add a little life to your tree with the Zombie Santa Claus Christmas Ornament from the NeatoShop. This fantastic gornament is shaped like a Zombie Santa Claus climbing down the chimney. He is handcrafted by local artisans. No two ornaments are exactly alike.
Be sure to check out the NeatoShop for more great Zombie items and festive Christmas stuff.
Posted: 04 Dec 2012 07:00 PM PST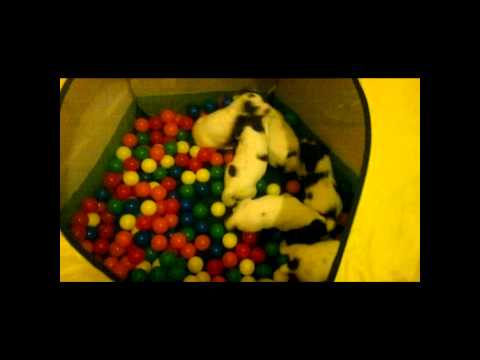 (Video Link)
Seven English Springer Spaniel puppies are luxuriating in a ball pit. Enjoy it while it lasts, pups. After you reach a certain age, people will look at you funny if you climb into the ball pit at the McDonalds PlayPlace.
-via Daily of the Day
Posted: 04 Dec 2012 06:00 PM PST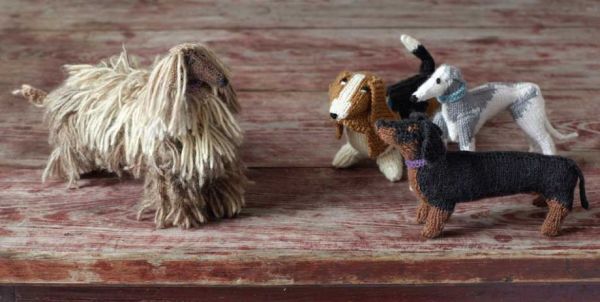 The Best in Show website invites you to knit your own dog, or "stitch your bitch." There are patterns available for many different breeds (only hounds are shown here), a gallery of submissions, and an ongoing competition for knitted dogs. They are adorable! Link -via Nag on the Lake

Dante Wishes You a Merry Christmas
Posted: 04 Dec 2012 05:00 PM PST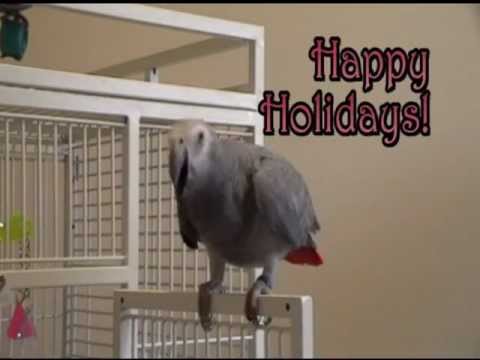 (YouTube link)
Dante the African grey parrot learned a special song for the season! -Thanks, Glen!
Posted: 04 Dec 2012 04:00 PM PST

Photo: Sograph
The Berlin wall came down in 1989, for Bulgarians that meant finally escaping the clutches of Communism. In Sofia, that capital city, things were a challenge with high rent prices and opening up new business with a store front was no easy task. So what to do? Open a business in a basement, that's what!
"Klek" shops are small pop-up convenient stores that operate out of basements, using a small window as a means of doing business. These aren't new, klek shops have been around since the fall of the wall, but they are starting to disappear. Luckily Deviantartist Sograph has put together a great gallery of the shops around Sophia before they are all gone.

Photo: Sograph
Link | Via Web Urbanist
Posted: 04 Dec 2012 03:00 PM PST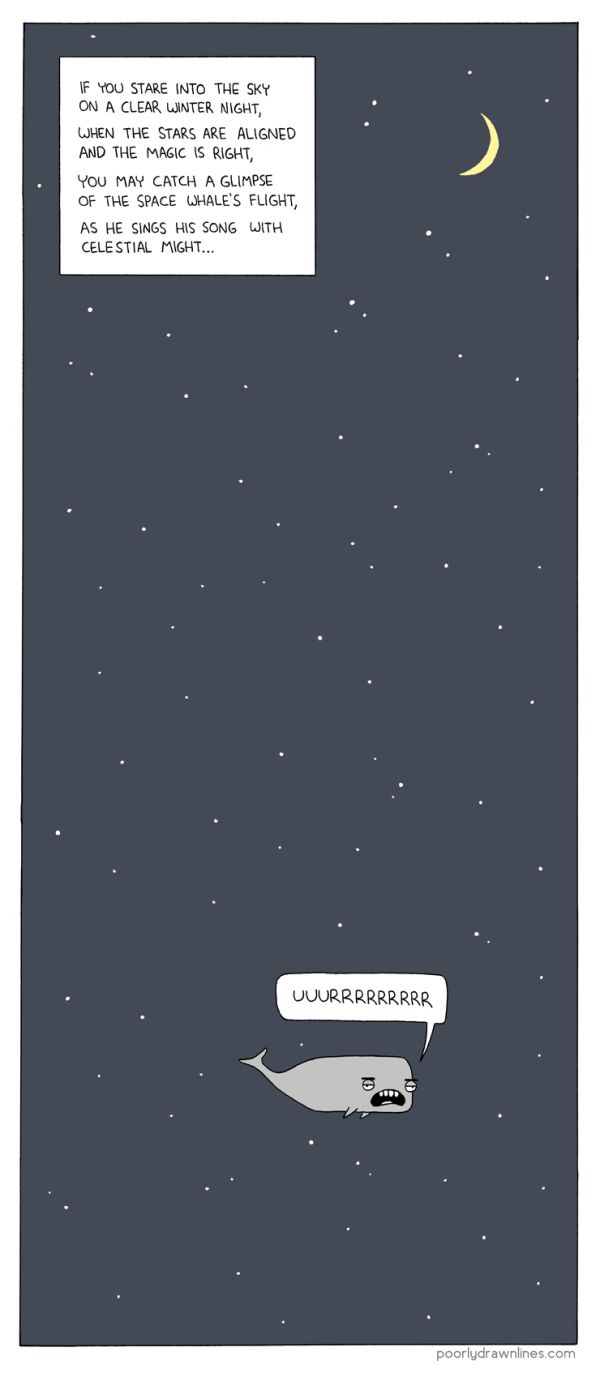 Space Whale, by Reza Farazmand at Poorly Drawn Lines. Link -via Tastefully Offensive
Posted: 04 Dec 2012 02:00 PM PST

Photo: Baked Ideas
What is more quintessentially American than a 3-foot-tall Abraham Lincoln Gingerbread Statue? It's completely edible and made with rice krispie treats, chocolate, fondant, royal icing, cookies, and peppermint sticks. This was completed by Patti Paige of Baked Ideas.
Located at Le Parker Meridien in NYC, it's a good thing the statue is some 2,800 miles away from the Neatorama offices. While I would feel very guilty about eating the 16th President's bow tie, eat it I would.
Via Foodiggity
Posted: 04 Dec 2012 01:30 PM PST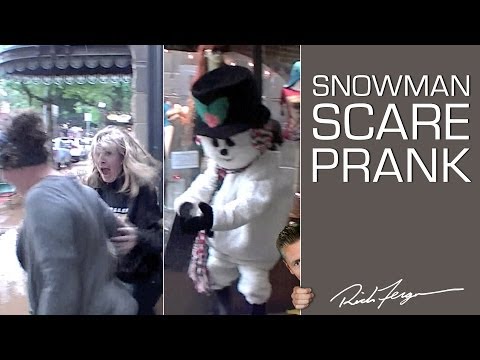 Prankster Rich Ferguson is getting in the holiday spirit by dressing like a fluffy snowman and scaring the jingle bells outta people.
The store owners must hate that Rich is scaring off all the customers, but their reactions do make for some hilarious footage.
--via Tastefully Offensive
Posted: 04 Dec 2012 01:00 PM PST
We all know the Holiday season is a time for indulgence. Who can say no to a candy cane, let alone a Jumbo Bacon Candy Cane? No one - that's who. I know that sounded like a rhetorical question but it wasn't. I love being indulgent.
Voyager 1 Encounters New "Magnetic Highway"
Posted: 04 Dec 2012 12:30 PM PST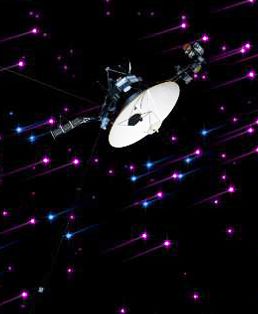 The Voyager I space probe, launched in 1977, continues to transmit data as it approaches the edge of the solar system. NASA announced yesterday that it appears Voyager has entered a new region of space, which may be the final barrier before leaving the heliosphere and venturing into interstellar space. They don't know for sure because we've never had a spacecraft travel this far.
"Although Voyager 1 still is inside the sun's environment, we now can taste what it's like on the outside because the particles are zipping in and out on this magnetic highway," said Edward Stone, Voyager project scientist based at the California Institute of Technology, Pasadena. "We believe this is the last leg of our journey to interstellar space. Our best guess is it's likely just a few months to a couple years away. The new region isn't what we expected, but we've come to expect the unexpected from Voyager."
NASA explains the data as they understand it, and the behavior of solar particles as they get further from the sun. Link -via Geekosystem
Posted: 04 Dec 2012 12:00 PM PST

Photo: Angela Mercedes Donna Otto
From splotches of tea, coffee, and juice, Angela Mercedes Donna Otto was able to create these astounding works. The beauty in a lot of art comes from the naïvety of people assuming on approach that "oh I could do that." Upon further examination, the realization usually dawns on them that they indeed could not.
At the base of Angela Mercedes Donna Otto's art is "apophenia", a term used by psychologists to describe the pursuit of the human mind to construct meaning, order and forms even from chaotic structures (e.g. seeing faces and shapes in clouds). She starts the creative process by making random splotches of coffee, tea and various fruit juices on a paper canvas, to create all kinds of chaotic patterns. Then, she spends hours on end in her studio, contemplating the stains and using her imagination to identify meaningful patterns and shapes. Finally, the motifs she finds in the visually stimulant material are extracted from the patterns by drawing with colored ink.
I love the idea of art as apophenia. We have all caught ourselves at one point or another trying to connect the dots (figuratively) on some pattern that doesn't really exist. A cynic might say religion to some extent has a level of apophenia in it. All that being said, I don't necessarily think falling into this pursuit of constructing meaning is an inherently bad thing. We got these beautiful works out of it after all.
I wonder what sorts of juices she was using. Pomegranate, cranberry, and grapefruit would all have some nice colors. Tasty too.

Photo: Angela Mercedes Donna Otto
Link | Via Oddity Central
Posted: 04 Dec 2012 11:30 AM PST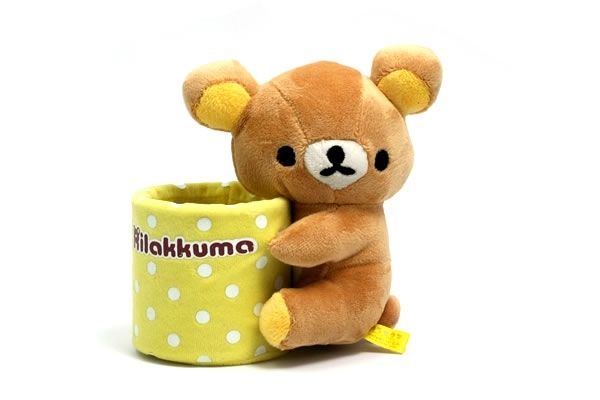 Rilakkuma Pen Holding Plush - $6.95
Attention Rilakkuma fans. Are you looking for a fun way to organize your pens and pencils so that you may achieve a more relaxing life? You need the Rilakkuma Pen Holding Plush from the NeatoShop. This adorable little plush clutching a cup makes a wonderful desktop friend.
Korilakkuma Pen Holding Plush also available. Be forewarned, however, that Korilakkuma has been known to be a bit mischievous.
Be sure to check out the NeatoShop for more fantastic Rilakkuma items and great Office Supplies.
Posted: 04 Dec 2012 11:30 AM PST
So this is what happens when two sci-fi universes collide. Jean-Luc (or is it Jean-Luke? That can't be a coincidence!) discovered that the truth hurts more than being stabbed in the heart by a Nausicaan, as illustrated by Fredo & Pid'jin webcomic.
Wear the T-shirt: Jean-Luc, I Am Your Father available over at the Fredo & Pid'jin Shop at the NeatoShop
Posted: 04 Dec 2012 11:00 AM PST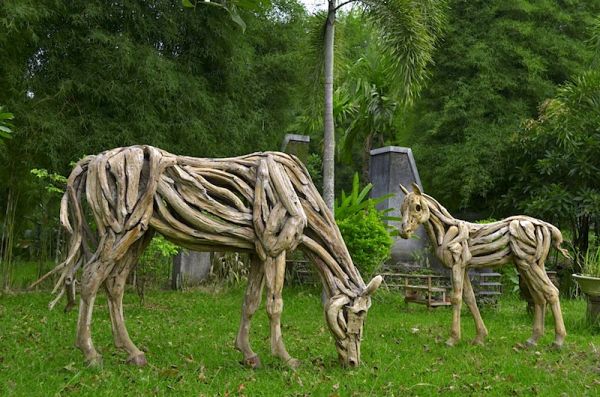 "To me, the beauty, courage, grace and movement of a horse are like living, breathing poetry." So writes Indonesian scultor Abdul Ghofur about his love for the horse on display in this driftwood sculpture of a mare and filly.
The 10 Most Bizarre Cat Breeds on Earth
Posted: 04 Dec 2012 10:30 AM PST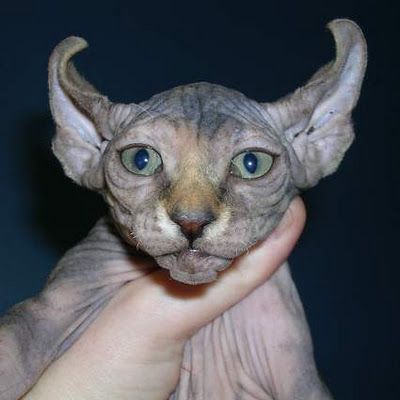 Did you know that the sphinx is just one of several hairless cat breeds? There are four, count 'em, four hairless breeds in this list of ten from Environmental Graffiti. Shown here is the Elf cat, a new breed created by Karen Nelson and Kristen Leedom, that reminds one of a certain Jedi master. Link

(Image credit © Kristen Leedom)
Disturbingly Cool Mask Sculptures
Posted: 04 Dec 2012 10:00 AM PST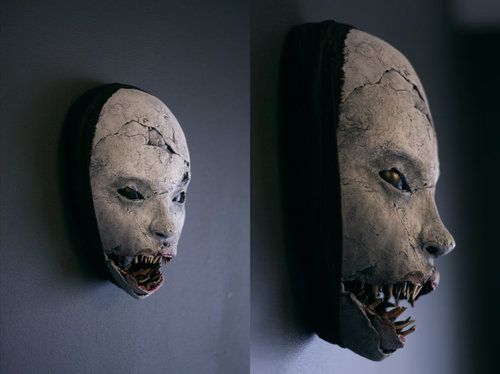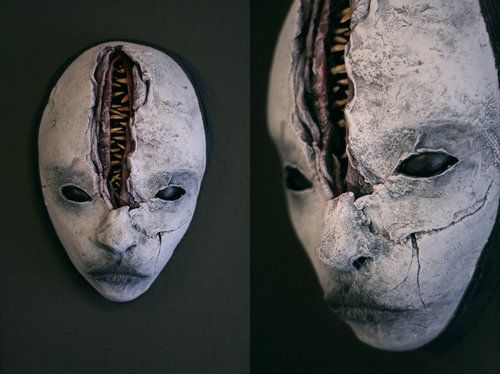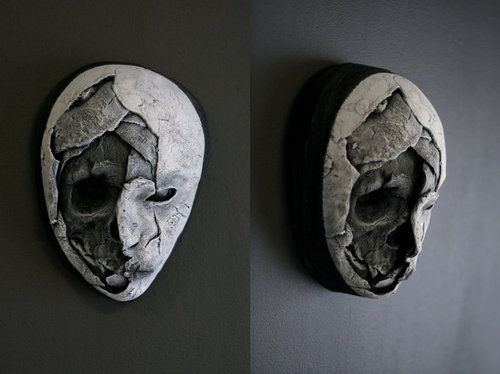 Swedish artist Axel Torvenius sculptures are like fragments of a nightmare, masks which show faces in the midst of transformation and other dark works which explore bodily deconstruction and mortality.
They're hauntingly beautiful and should appeal to Halloweenies who also have love for fine art, check out the rest of Axel's works at the link below.
Posted: 04 Dec 2012 09:30 AM PST

After 46 years building his grocery store into a successful three-store chain, 70-year-old Joe Lueken of Bemidji, Minnesota is ready to retire. What to do with the stores? He could have sold them, but he already had plenty of money. He has four sons, but they have other careers away from Minnesota.
Lueken said he had multiple offers to sell to large independent chains and might have gotten more money that way. But he and his family believe that selling to workers will be better for them, the business and this north-central Minnesota city of 13,000 people.

"My employees are largely responsible for any success I've had, and they deserve to get some of the benefits of that," Lueken said earlier this week. "You can't always take. You also have to give back."

Employees say Lueken's decision, which won't require them to pay anything for their shares in the business, multiplied the high esteem they already held for their boss.

"He's rockin' awesome," said Svare, 41, who started at Lueken's in 2009 and worked up to front-end manager.

"He chose to protect his people," she said. "Being owners will make us care more about our work. It gives you something to call your own and gives you a more comfortable retirement to look forward to."
The new CEO of Lueken's Village Foods, Brent Sicard, started out as a janitor and worked his way up over 14 years. Read more about Lueken at the StarTribune. Link -via Metafilter
(Image source: Leukens Facebook page)
Posted: 04 Dec 2012 09:00 AM PST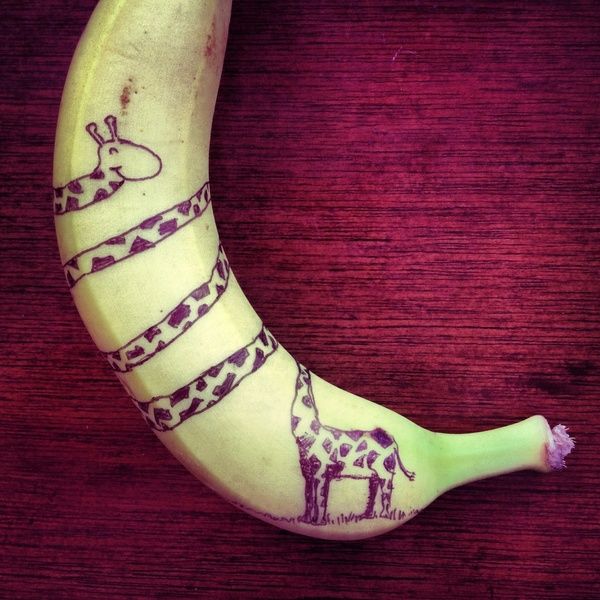 Artist Stephan Brusche of Rotterdam composes playful drawings on bananas and posts them on Instagram. He calls them "bananastagrams." I love this giraffe that can reach the highest tree branches.
The Hobbit: An Unexpected Parody
Posted: 04 Dec 2012 08:30 AM PST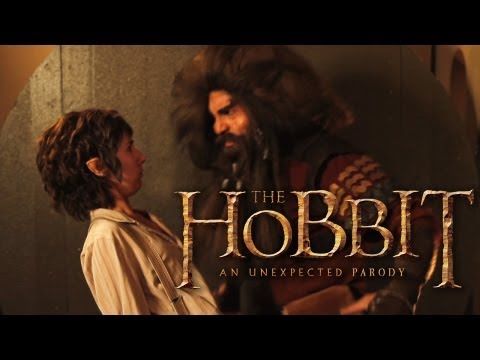 (YouTube link)
A gang of dwarvestake Bilbo out for a night on the town before his epic adventure. Yes, even Gandalf is there! They are partying to the tune of "Shots" by LFMAO. -via Viral Viral Videos
The Power of the Cherry Cordial Compels You
Posted: 04 Dec 2012 08:00 AM PST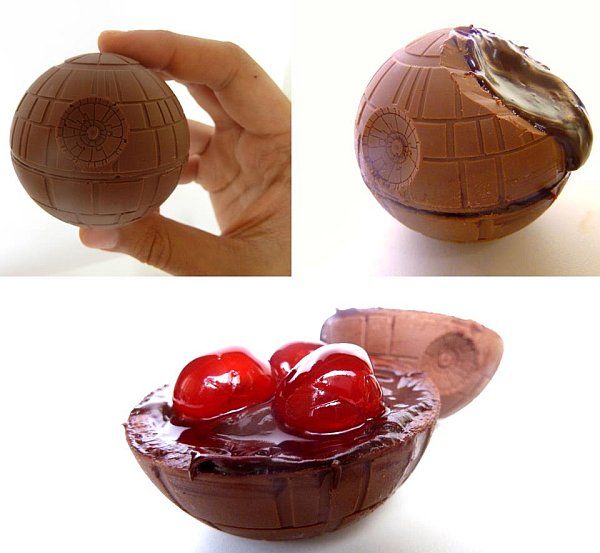 Not only does this cherry cordial chocolate look awesome all concealed like a Death Star, it also looks delicious, being as how it is filled with not one, but three cherries!
Link Via Geeks Are Sexy
A Royal Spotlight on a Rare Condition
Posted: 04 Dec 2012 07:30 AM PST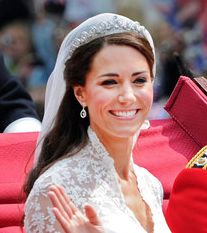 Kate Middleton, the Duchess of Cambridge, is pregnant with a child who will be in a direct line to inherit the throne of England. The news is not all good, as the Duchess has been hospitalized for treatment of hyperemesis gravidarum, or severe and debilitating morning sickness. The New York Times spoke with Dr. Marlena Fejzo, an obstetrics researcher and former H.G. sufferer, about the condition.
Q. What is hyperemesis gravidarum?
A. It's severe, debilitating nausea and vomiting in pregnancy that generally leads to more than 5 percent weight loss and requires fluid treatment. Sometimes, in more extreme cases, it requires nutritional supplements.

Q. Are there treatments?
A. Doctors try to give IV and anti-nausea medication at first. About 20 percent of the women who contact the Hyperemesis Education and Research Foundation require tube feeding. It's very serious. They have to have a tube inserted above their heart. Blood tests have to be done every day, or every other day, and the bag of nutrients has to be monitored to make sure it's personalized for the woman's needs. But I don't think Kate Middleton (based on news reports) has it that bad. She's just gone in for the IV fluids.
Fejzo also tells us about the prevalence, prognosis, and possible complications of H.G. Link -via Metafilter, where you'll find more links.
You are subscribed to email updates from Neatorama
To stop receiving these emails, you may unsubscribe now.
Email delivery powered by Google
Google Inc., 20 West Kinzie, Chicago IL USA 60610