---
Rolling in the Deep on Handbells
Posted: 24 Dec 2012 05:00 AM PST
(YouTube link)
Talk about teamwork! This is a high school handbell ensemble performing Adele's "Rolling in the Deep. -via Uproxx
Animated Christmas Greetings 2012
Posted: 24 Dec 2012 04:00 AM PST
Here's an assortment of Christmas greetings from animators all over the world, silly little animated Christmas cards to make your spirits bright and warm your eyeballs with sweet, colorful 'toons.
Want more? Hit the link below for 2 more shorts!
--via Cartoon Brew
Posted: 24 Dec 2012 03:55 AM PST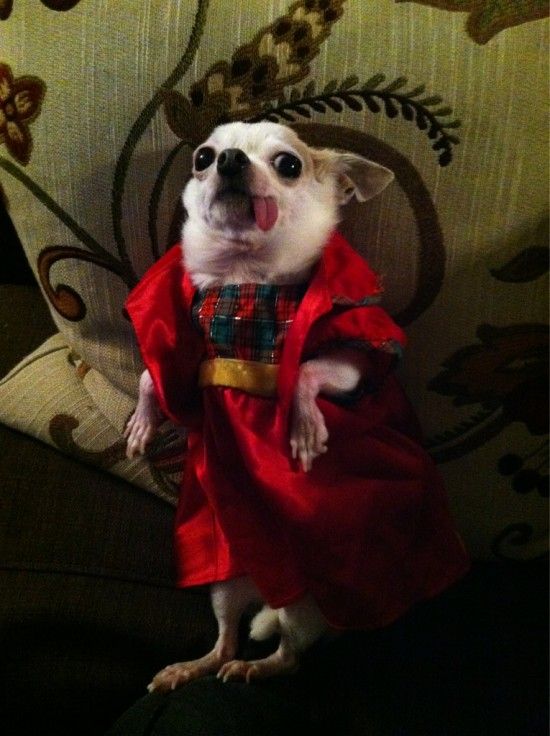 Will somebody please call a cab for this little drunken doggie, she got into the eggnog a few hours ago and hasn't been the same since!
At least she has her fancy Christmas dress on, so she'll retain a bit of her dignity when this photo makes the rounds on the interwebs.
Art School Promotional Posters
Posted: 24 Dec 2012 03:00 AM PST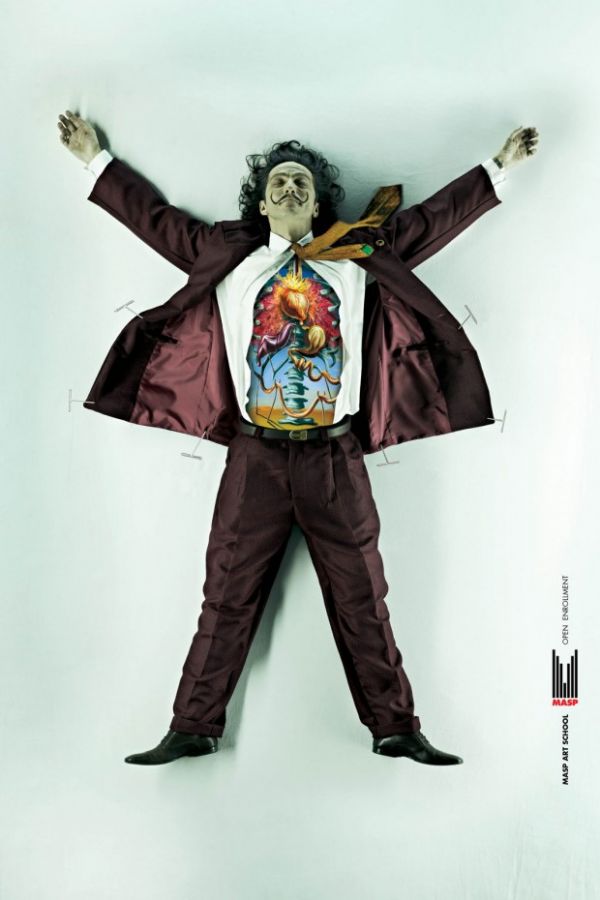 Think about art school and you can almost smell formaldehyde in your nostrils. The ad agency worked with that olfactory trigger by creating three posters for the MASP Art School in São Paulo, Brazil. They show Salvador Dali, Pablo Picasso and Vincent Van Gogh in dissection with their organs depicted in the styles of those artists.
Link -via Eran Abramson
Posted: 24 Dec 2012 02:00 AM PST
Admittedly, this song is full of stereotypes, but when they're about a dog recognized worldwide as the Taco Bell mascot, it's not really that bad -especially when he's this cute.
Posted: 24 Dec 2012 01:00 AM PST

Photo: Matters of Grey
Need some last minute Star Wars holiday decorations? Look no further than the DIY Star Wars Snowflakes! We have posted about this in years past, but now we have a full gallery of downloadable templates so it's easier than ever for you to make these at home yourself. Check them all out here!
Note: Using thin paper like tissue paper is easiest for cutting.

Photo: Matters of Grey
Link | Via Geek Sugar
Posted: 24 Dec 2012 12:00 AM PST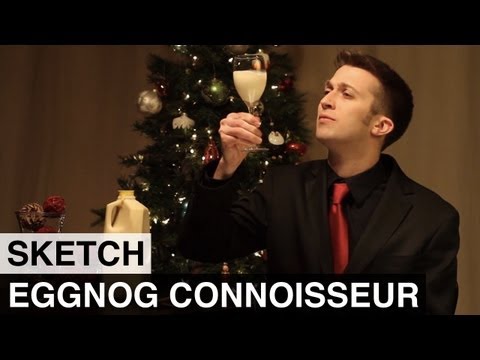 (YouTube link)
You still can't beat the homemade stuff! This odd show is from Awkward Spaceship. -Thanks, Aaron!
Cooper, Ozzie and Dewey Get In The Christmas Spirit
Posted: 23 Dec 2012 11:00 PM PST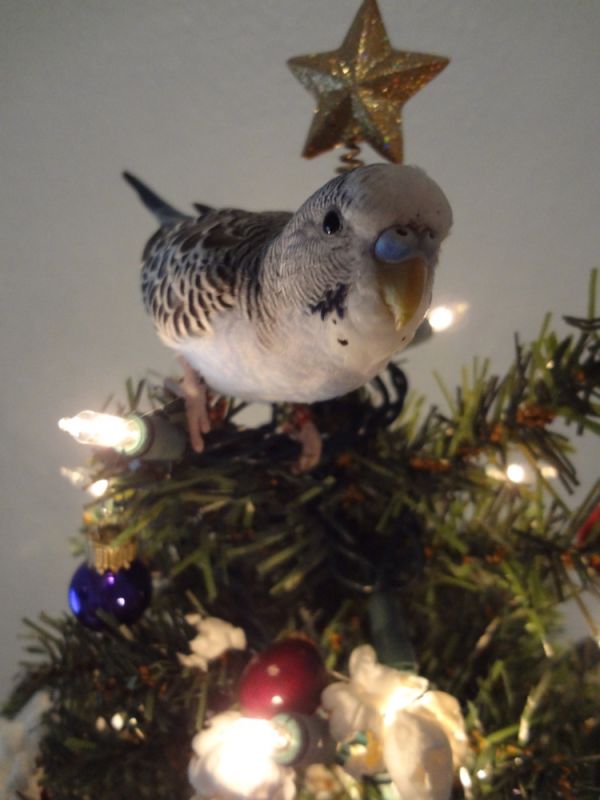 Reader Michelle McKee sent in these great pictures of her parakeet Cooper and her friends Dewey and Ozzie decking the halls, trimming the tree, hanging stockings with care and lighting up the minorah this holiday season. Let me just say, these are some seriously cute and cudly little birdies.
You can keep up with Cooper's fun adventures all year long on his blog, Cooper's Corner.
Webcomics Represent the "Triumph of the Nerds"
Posted: 23 Dec 2012 10:00 PM PST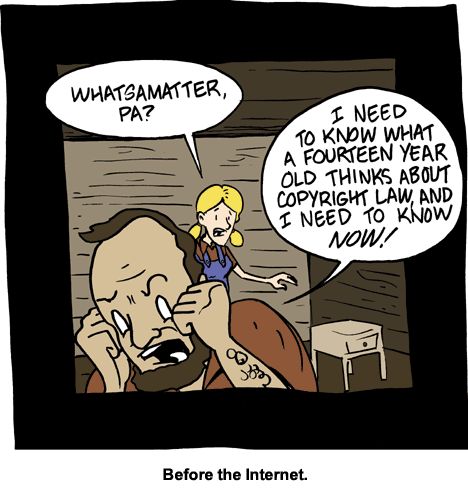 The ease of Internet publishing has given new opportunities to cartoonists. They no longer need the backing of an established publishing or syndication company--just some computer skills. The Economist looked at the developing of the industry and some of its leading figures, including Zach Weinersmith, Kate Beaton, Randall Munroe and Matthew Inman:
One thing they have in common is how they make their money. The typical audience for one of the leading web comics is between 1m and 10m unique browser visits per month, comparable to a medium-sized newspaper website (the website of the Daily Mail, the best-read newspaper on the web, gets around 48m per month). But unlike on newspaper websites, where advertising is the main source of revenue, the audience on web comics are not just readers—they are also customers. Most artists sell T-shirts, books, mouse mats, posters and other paraphernalia. The most successful at monetising content is said to be Mr Inman: his site, "The Oatmeal" made $500,000 in 2011 from its audience of around 7m unique visitors per month.

Amplified by social media—Mr Inman has some 700,000 Facebook followers—this audience can be powerful. One extremely long and exceptionally geeky comic last summer on "The Oatmeal", extolling the virtues of the inventor Nikola Tesla and attacking his better-known rival, Thomas Edison, somehow snowballed into a campaign to save one of Tesla's labs on the outskirts of New York. By leveraging his immense traffic to attract donations and to sell T-shirts and other gear, Mr Inman raised $1m in nine days—enough, with matching funding from New York State, to buy the building.
Link -via Glenn Reynolds | Image: SMBC Comics
My favorite webcomics are Saturday Morning Breakfast Cereal and Questionable Content. What are yours?
Who Really Wrote "'Twas the Night Before Christmas"?
Posted: 23 Dec 2012 09:00 PM PST
The poem published as "A Visit from St. Nicholas" is usually credited to Clement Clarke Moore, but it's very possible that we will never know for sure who wrote it.
When it was first appeared in the newspaper on December 23, 1823, there was no name attached to it. It wasn't until 13 years later that Clement Clarke Moore, a professor and poet, stepped forward to claim authorship and said that his housekeeper had, without his knowledge, sent the piece he wrote for his kids to the newspaper. In 1844, the poem was officially included in an anthology of Moore's work. The problem? The family of Henry Livingston, Jr., claimed their father had been reciting "A Visit From St. Nicholas" to them for 15 years before it was published. Here's the view from both sides.
The evidence in an article at mental_floss seems to point to Livingston, with even more in the comments. Link
How to Make Christmas Scotch Eggs
Posted: 23 Dec 2012 08:00 PM PST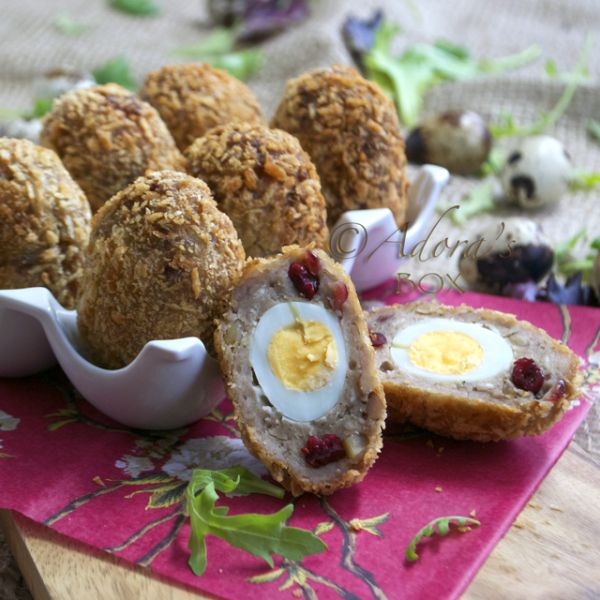 Scotch eggs are hard boiled eggs covered with sausage and breadcrumbs, then deep fried. Adora's Christmas version of this classic food uses quail eggs instead of chicken eggs and adds chestnuts and cranberries to the sausage coating.
I've occasionally considered making scotch eggs at home, but I don't have a deep fryer. Have you ever made them?
Link -via Tasteologie
Posted: 23 Dec 2012 07:00 PM PST
(YouTube link)
This scene is always my favorite of The Nutcracker Ballet. In the version our regional ballet does, Mother Ginger is a man atop a wooden scaffolding that gets rolled out on stage. In this version, the lemon drop dancers underneath are so tiny that such shenanigans aren't necessary. Keep your eye on little Isabella, who is so full of the joy of dancing that she dumps the practiced routine and steals the entire number!
Darth Vader's Mask Made from Old Machinery
Posted: 23 Dec 2012 06:00 PM PST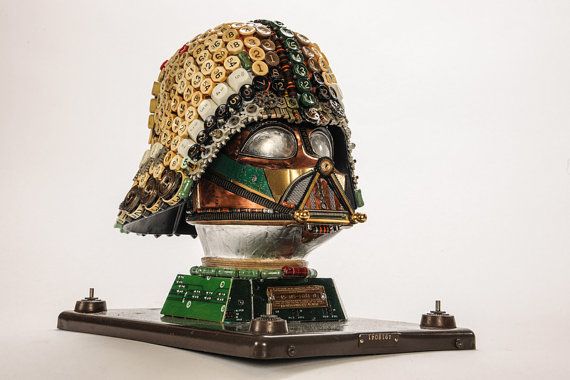 Gabriel Dishaw first got my attention by making athletic shoes from old computer and typewriter parts. Now he sets my heart aflutter with this sculpture of Lord Vader. He's also made dogs, horses and assorted bird-monsters, which you can find on his website.
Link -via Technabob | Artist's Website
The Best Camera-trap Pictures of 2012
Posted: 23 Dec 2012 05:00 PM PST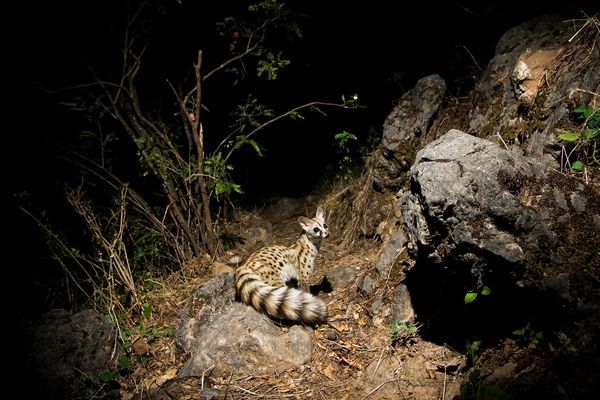 National Geographic posted a gallery of six animal self-portraits from all over the world. Pictured here is a common genet captured by camera trap in Yemen. They are all beautiful, but I don't understand why this one didn't make the cut. Link

(Image credit: Sebastian Kennerknecht, Pumapix.com/BBC Wildlife Magazine)
Make Your Salad Perfect for the Holidays
Posted: 23 Dec 2012 04:00 PM PST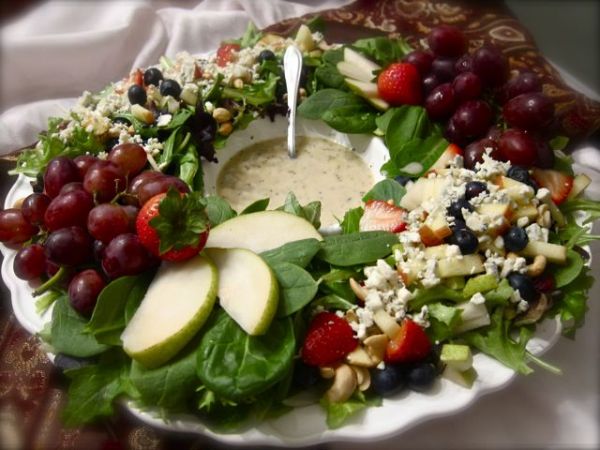 You're obligated to have some kind of healthy option availble at Christmas dinner, but usually they get ignored in favor of the more tasty treats available. If you actually want people to munch down on the salad though, maybe you should try sprucing it up into a wreath to better fit the holiday season.
Grumpy Nyan Cat Destroys the World
Posted: 23 Dec 2012 03:00 PM PST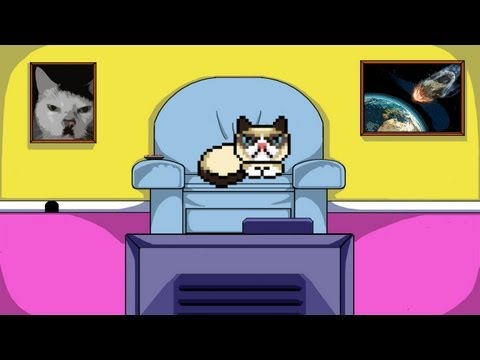 (YouTube link)
There is no greater sign of the end times than the biggest cat meme of 2012 mashed up with the biggest cat meme of 2011. Simon Johnson animated this video of Tardar Sauce and his plans for bringing the eventual apocalypse. -via Buzzfeed
Posted: 23 Dec 2012 02:00 PM PST
Christmas Time Around The World
Posted: 23 Dec 2012 01:00 PM PST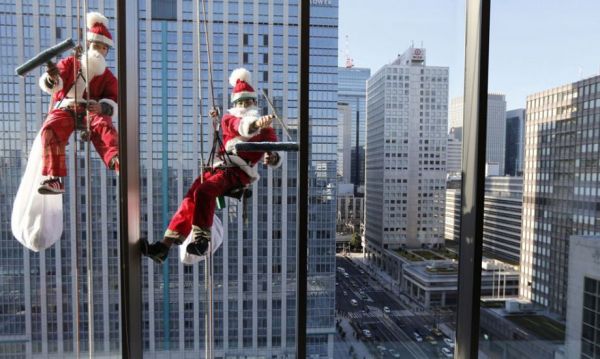 The Atlantic has a collection of 39 photographs of Christmas celebrations from Vancouver to Ivory Coast, and many points in between. Shown here are workers in Tokyo dressed as Santa while they wash office windows. Link -via Laughing Squid

(Image credit: Reuters/Kim Kyung-Hoon)
The Difference Between Holland, The Netherlands and the Kingdom of the Netherlands
Posted: 23 Dec 2012 12:00 PM PST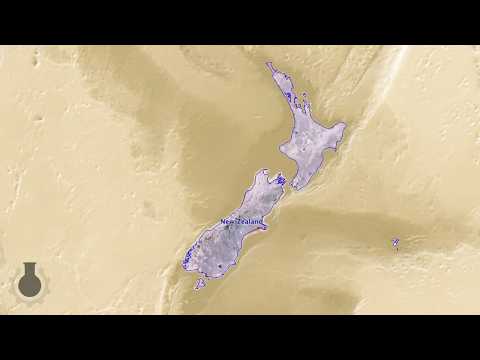 (Video Link)
C.G.P. Grey, who once elegantly explained the national distinctions of the United Kingdom, is back with a similar treatment for Holland. Er, I mean, the Netherlands. And the Kingdom of the Netherlands. All of which are different concepts.
-via TYWKIWDBI
National Geographic's New Phenomena
Posted: 23 Dec 2012 11:00 AM PST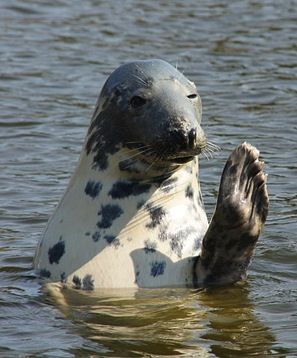 National Geographic has opened a new science blog section of their extensive website called Phenomena, with four blogs by science writers you probably already know.

Not Exactly Rocket Science by Ed Yong, formerly of Discover magazine. Here's his welcome post.

Laelaps by Brian Switek, formerly of ScienceBlogs. Here's his first Phenomena post.

The Loom by Carl Zimmer, formerly at Discover. Here's his introductory post.

Only Human by Virginia Hughes, formerly of The Last Word On Nothing. Here's her first post.

The archives for each blog are all at NatGeo, too, including Carl Zimmer's Science Tattoo Emporium. Link

(Image credit: Mateusz Włodarczyk)
Posted: 23 Dec 2012 10:00 AM PST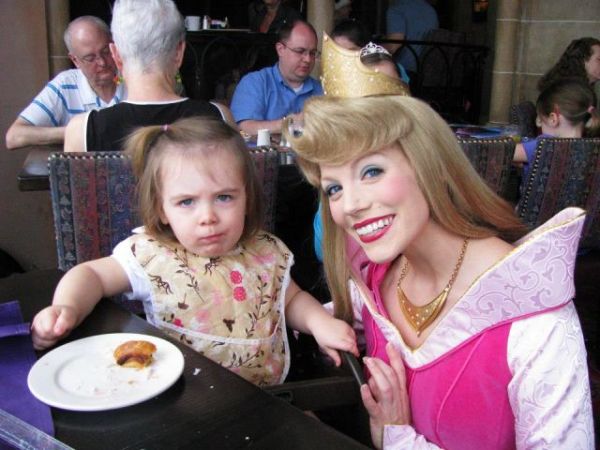 Most girls would be excited to meet Princess Aurora in real life, but not the cynical young gal in this picture.
She'd rather see all that princess money going to better causes, like pet adoption and green power. Princesses are overrated, give me a Congresswoman any day!
Posted: 23 Dec 2012 09:00 AM PST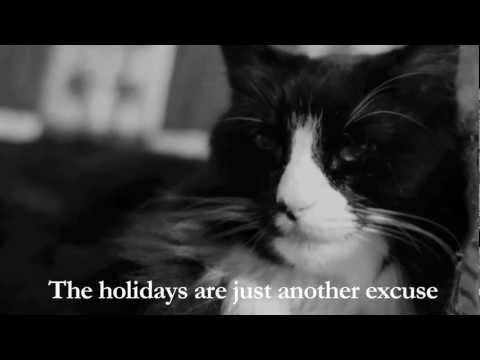 (YouTube link)
Henri the Existential Cat is having a Christmas filled with ennui, introspection, and despondence. Are you surprised? -via Tastefully Offensive
Posted: 23 Dec 2012 08:00 AM PST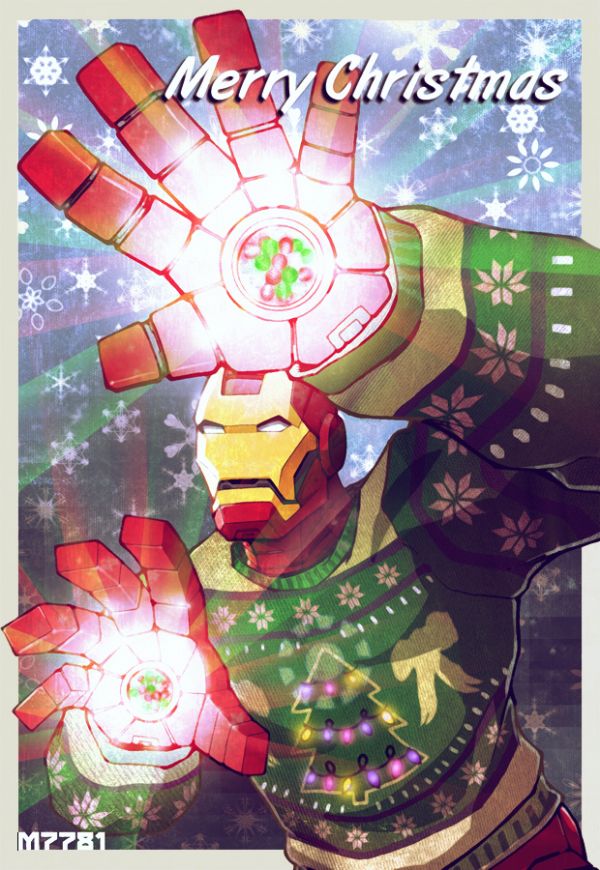 With an arc reactor, there's no stopping Tony Stark from having the most garish sweater at the Avengers' Christmas party. Marco D'Alfonso showed Iron Man repulsing some Christmas cheer in this card.
Link -via Comics Alliance
Rudolph the Red Nosed Reindeer Was Female?
Posted: 23 Dec 2012 07:00 AM PST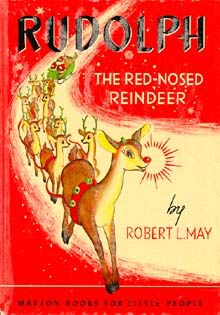 Neatorama presents a guest post from actor, comedian, and voiceover artist Eddie Deezen. Visit Eddie at his website.
I love Christmas, my favorite day of the year. In fact, the whole Christmas season is my favorite time of the year. "Rudolph the Red Nosed Reindeer" is one of the most universally popular and beloved Christmas songs in the vast repertoire of Yuletide tunes. The Rudolph character first appeared in a 1939 booklet written by Robert L. May and published by Montgomery Ward. Johnny Marks adapted the story of Rudolph into a song. Gene Autry's recording of the tune became "the" Christmas song of 1949, selling 2.5 million copies that year and eventually 25 million. It remains one of the best-selling Christmas melodies of all time.

The Rudolph the Red Nosed Reindeer character is universally beloved. Rudolph is widely recognized as Santa's 9th reindeer. I'm not one to destroy or ruin myths or step on sacred beliefs. But I am telling you, Rudolph the Red Nosed Reindeer was a girl, a woman, a female reindeer. A doe.

The underlying reasoning also points to the fact that all of Santa's eight tiny reindeer are girls, too. This is doubly strange, because the last radio spot I recorded was in October and I played "Donner," one of Santa's reindeer. Therefore, I played a chick myself!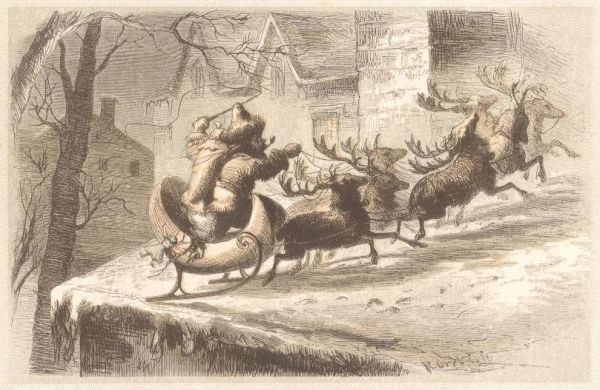 Okay, let's get to the proof of the pudding. Ever see a picture of Rudolph? Or of the other eight reindeer? Well, every picture I've ever seen of Rudolph or Dasher, Dancer, Donner, Blitzen, Comet, Cupid, Vixen, and Prancer is similar. They all have one thing in common. They always have antlers.

Both male and female reindeer grow their antlers in the summer. But unlike the females, the buck will lose his antlers, usually by mid-November. Sometimes they maintain them until early December. The females, however, keep their antlers until the following spring when they give birth.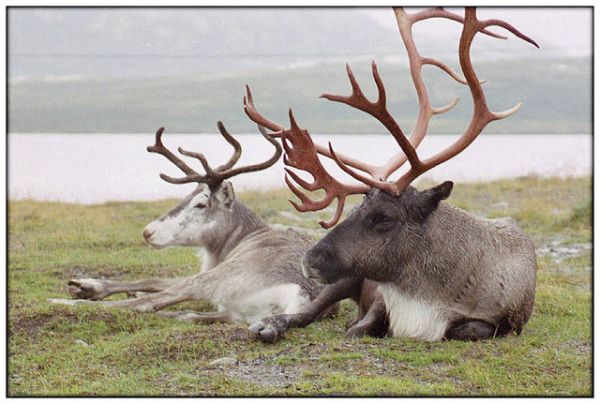 Reindeer in Norway (Image credit: Flickr user Frans (3Djavu.nl))
Therefore, Rudolph should be named Roberta or Roxanne or Ramona or Rachael or whatever. Not to mention feminizing all the other names of the other eight reindeer.

Reindeer (or caribou, as they are known in North America) are the only female deer to grow antlers. They are shed and regrown every year. The doe antlers are shorter and simpler than the buck antlers, but they still grow at a rate of over an inch a day! This is the fastest-growing tissue of any mammal.

Uh, there is one other possibility …Rudolph was castrated.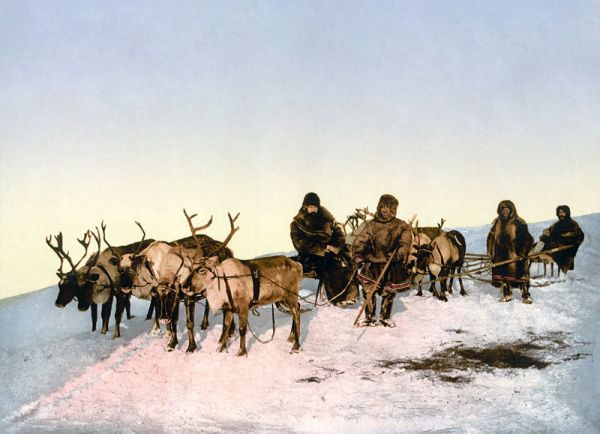 Reindeer in Russia. (Image source: Library of Congress)

If Rudolph and the other eight were all eunuchs, it is possible they are male. The Sami sometimes castrate their male reindeer, thus enabling them to keep their antlers. The purpose of the castration is to allow them to carry much heavier loads.

If the above has disabused anyone out there of any cherished, long-held beliefs, please accept my sincere apologies. I still want everyone out there to have a merry Christmas!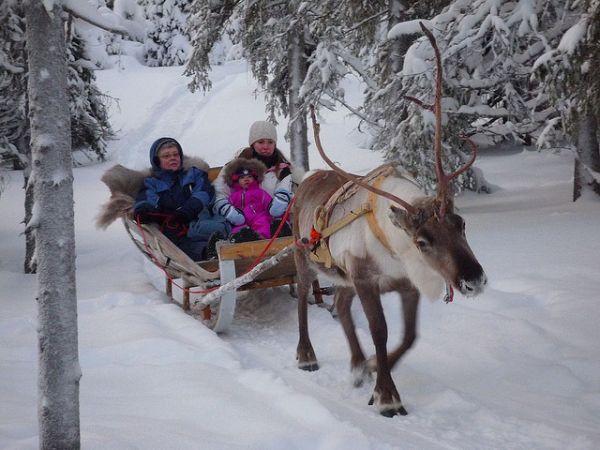 A reindeer in Finland (Image credit: Flickr uses Timo Newton-Sym)
Posted: 23 Dec 2012 06:00 AM PST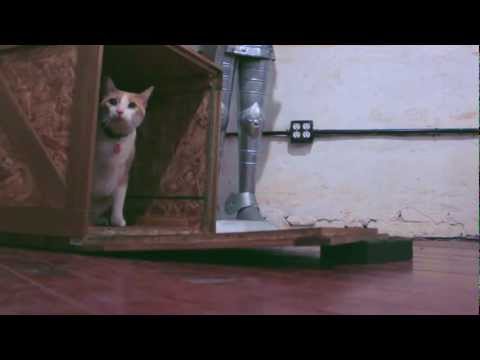 (YouTube link)
Solve Media made a Rube Goldberg contraption to convey their holiday greetings. This one has some really odd components! -via Laughing Squid
You are subscribed to email updates from Neatorama
To stop receiving these emails, you may unsubscribe now.
Email delivery powered by Google
Google Inc., 20 West Kinzie, Chicago IL USA 60610