---
Posted: 21 Dec 2012 05:00 AM PST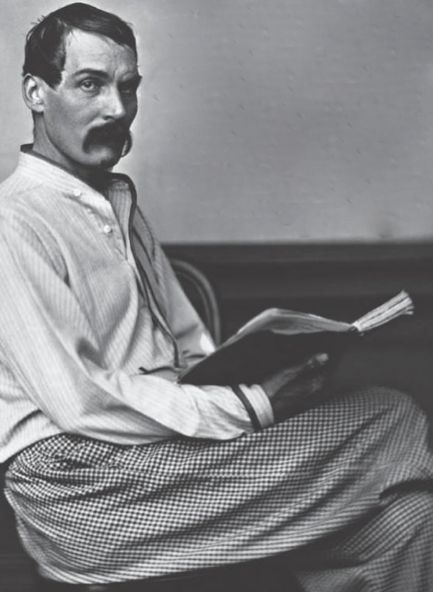 More than a century before Indiana Jones first cracked his whip, Sir Richard Francis Burton had already mastered the daring art of scholarly adventure.

Richard Francis Burton was a hard-living combination of Thomas Jefferson and Teddy Roosevelt. By 1853, he'd already swashbuckled his way through enough adventures for several lifetimes. The British explorer, writer, ethnologist, polyglot, and spy had spent his youth traveling Europe and drinking in its culture, learning as much about history and poetry as he did about sword fighting and bordellos. He'd worked undercover investigating his fellow English officers' behavior in Indian brothels. And he'd penned travelogues and anthropological studies detailing his adventures.

But Burton craved more. During an extended leave from the military, he began devising one of the greatest adventures of the Victorian era. Burton wanted to be the first Englishman to walk into the forbidden city of Mecca.

Other Englishmen had caught glimpses of Mecca, but only as prisoners. Burton wanted to waltz in on his own. Only then would he be able to see the holy city as Muslims saw it during the hajj, the sacred pilgrimage Islam requires of every adult. The stakes were high. Any infidel caught sneaking in faced immediate execution. "A blunder, a hasty action, a misjudged word, a prayer or bow, not strictly the right shibboleth, and my bones would have whitened the desert sand," Burton later wrote.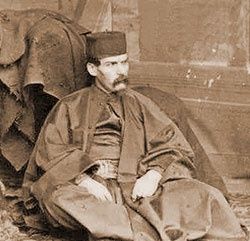 Burton had a few aces up his sleeve. Although his father was Irish, Burton's dark hair and complexion helped him pass as a Muslim. His linguistic wizardry was unrivaled -he'd mastered at least five languages before turning 18 and added many more throughout his life. His obsessive reading and previous travels had taught him the Islamic customs he would need to avoid critical errors.

Even with these gifts, the Royal Geographical Society was skeptical about funding Burton's expedition. But a glimpse inside the forbidden city was too tantalizing for geographers to refuse. They agreed to bankroll the journey, with a catch: Burton had to survive the trip before he received the funds.

Provisional cash in hand, Burton began preparing for his hajj. Even if he played his assumed character -an Indian-born Afghan named Abdullah- flawlessly, a glimpse of his uncircumcised penis during a roadside pit stop would have blown his cover. So Burton took method acting to a whole new level; at the age of 32, he was circumcised.

INTO THE BLACK CUBE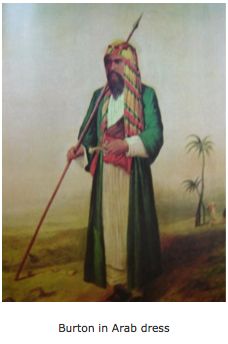 When Burton joined the Medina-bound caravan leaving the port city of Yanbu, his mission was nearly cut short. Bedouin marauders attacked the group, killing 12 men before the pilgrims could turn them back. When the caravan finally reached Medina, Burton assumed his new identity and headed for Mecca.

Once he donned the ihram (two white, seamless sheets that make up the pilgrim's traditional garment), Burton blended in beautifully with the throngs of visitors. He fought his way through dense swarms of people to kiss the Black Stone, one of Islam's most venerated relics, and theorized it was a meteorite. He braved the sweltering heat to make the traditional visit to Mt. Arafat, taking copious notes and sketching his observations. Burton's disguise was so perfect that no one so much as raised an eyebrow.

Burton wasn't finished, though. He couldn't leave the holy city without entering the Kaaba, a cubic structure near the center of the Great Mosque. For Muslims, the Kaaba is the most sacred spot in the world. It's what they face when they say their daily prayers, and each hajj requires the pilgrim to walk seven circuits around it. Burton had survived thus far, but now he wanted to up the ante by sneaking into the inner sanctum. Luckily, he had the help of a local youth.

When Burton's friend gave word that the coast was clear, the adventurer slipped into the Kaaba. He had just begun poking around when officials accosted him. With nerves of steel, Burton passed the interrogation and was given permission to pray. As he kneeled and feigned the motions, Burton sketched the floor plan of the Kaaba on his ihram.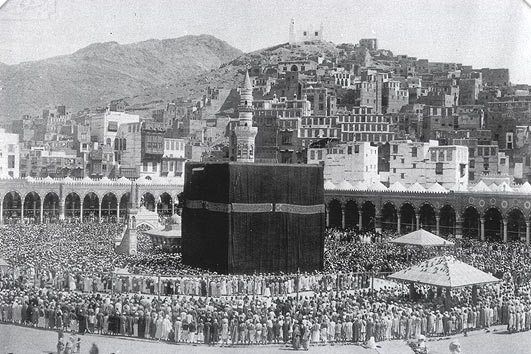 His task complete, Burton returned home. After collecting his loot from the Royal Geographical Society, he published a travel chronicle, Personal Narrative of a Pilgrimage to Al-Medinah and Meccah. Part adventure story, part meticulous observation of Muslim life, the book made Burton a celebrity.

A RIVER RUNS SOMEWHERE

His newfound fame and handsome face meant Burton could have lived a comfortable life as a fixture at university classes and high-society parties. Instead, he decided to embark on an even more audacious mission -this time in Africa.

For centuries, the Nile River's origin had puzzled European geographers, and by the mid-19th century, the debate had reached a fever pitch. Finding the river's source was no simple task, though. Hostile tribes, disease, and geographic obstacles had foiled every previous European expedition into East Africa.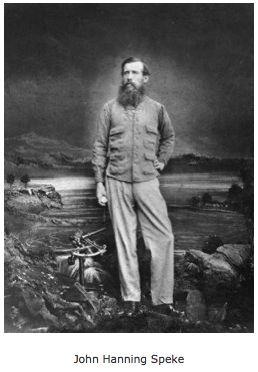 Burton was sure he could unravel the river's mysteries. He again tapped the Royal Geographic Society for funds and set off for the continent. This time, he had a co-explorer. Burton and Army officer John Hanning Speke made an unlikely team. Speke was almost the anti-Burton -a well-connected rich colonialist who loved hunting more than learning. But Speke was brave, and that was enough to earn Burton's respect. The expedition also included a pair of British surveyors and porters to tote the supplies.

The team began its odyssey with an 1855 fact-finding mission through the Horn of Africa. As Speke explored inland valleys, Burton successfully ventured to the fabled city of Harar, in what is now Ethiopia. Legend had it that any white man foolish enough to enter the city would be killed on sight, but Burton found the locals to be hospitable. After spending ten days in the company of the king and hearing tales of great inland lakes, Burton headed back to the coast to rendezvous with Speke.

The two reconnected, but chaos ensued when several hundred Somalian warriors attacked the camp. Burton grabbed his saber and fought valiantly before a javelin tore through his cheek, knocking out several molars. Still impaled by the spear, Burton staggered for cover as his men fought back the attacking warriors.

When the melee ended, one member of Burton's team was dead. Speke, too, had suffered wounds. The pair returned to Britain to regroup, but the homecoming was not a happy one. Burton was accused then exonerated of not posting an adequate watch. After recovering from his injury and serving in the Crimean War, Burton rejoined Speke for a second crack at the Nile mystery in 1857. This time the pair would make history.

FLOW PROBLEMS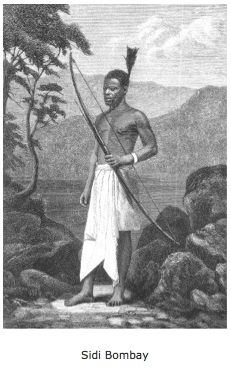 Burton and Speke set off from Zanzibar in June 1857, accompanied by a train of porters, including the intrepid guide Sidi Bombay, a former slave with sharpened teeth. As Burton and Speke trekked on, their differences became more pronounced. Burton spent his time learning local dialects, penciling observations, and conducting ethnological studies. Speke repeatedly stopped the procession to shoot big game. Still, the two forged a bond.

East Africa was harder. Within weeks, both Burton and Speke were incapacitated with fever. By February 1858, Burton's tongue was so ulcerated that he could no longer speak intelligibly. Speke went temporarily blind. Both had to be carried at times. They moved, stopped until they got slightly healthier, and moved again. After months of miserable hiking and ill health, the team finally reached the shores of the longest freshwater lake in the world, Lake Tanganyika.

The lake was certainly an enormous body of water, but was it the source of the Nile? To get conclusive proof, they would need to conduct a thorough survey and find a river that flowed north from it. As their supplies dwindled and Burton's health worsened, the pair attempted to explore the lake in canoes. But it was no use. Burton had no choice but to order the expedition to turn back.

Speke, who was in better health, had other ideas. Arab traders told stories of a mysterious lake to the north of Tanganyika. Speke convinced Burton to allow him to investigate the rumors. Burton stayed behind to round up more supplies while compiling noted on local dialects.

On August 25, 1858, Speke returned to camp with an extraordinary claim: He had discovered the source of the Nile. Burton pressed Speke for details and was quickly disappointed. Speke had visited only the southern shores of the great lake -which he dubbed Lake Victoria- and had never seen a river flowing north. His main testimony to the lake's gargantuan size came from a dubious interview with a local sultan and his wife. Without scientific proof to back up Speke's claims, the mission was a failure by Burton's standards.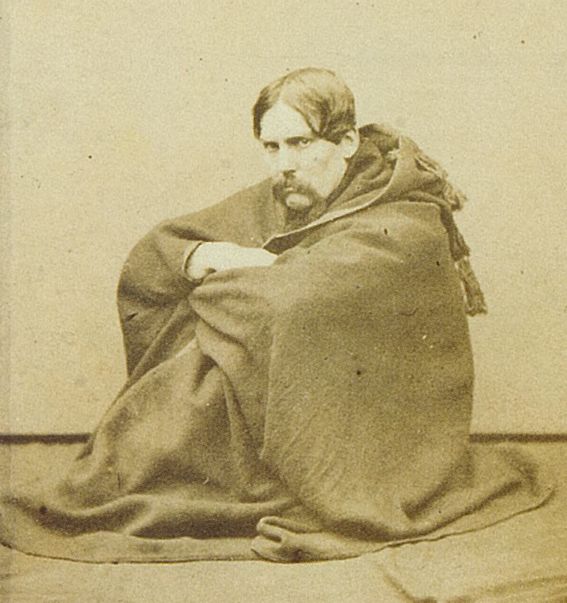 When the caravan finally made it back to Zanzibar, Burton was too ill to sail back to London. Speke promised to keep a lid on their discoveries until they could address the Royal Geographical Society together.

Speke lied. When Burton arrived in London, he learned that Speke had gone ahead and addressed the Society and was being lionized as the discoverer of the Nile's source.

The two would spend years publicly squabbling over whether Speke had actually verified Lake Victoria as the source of the Nile. Speke even visited again -and again failed to confirm it as the Nile's source. Burton maintained that Speke could well have been right, but they lacked the scientific evidence to make such an authoritative claim.

Finally in 1864, the RGS scheduled a debate between the two explorers, who by now had become bitter enemies. Speke never arrived for the debate. All that came was a grave message.

The previous evening, Speke had gone hunting. As he crossed a wall, he shot himself in the chest. While the death was ruled an accident, some speculated that he'd taken his own life to avoid having Burton expose his "discovery" as a sham. Upon hearing the news, Burton broke down and wept. "The charitable say that he shot himself, the uncharitable that I shot him," Burton wrote.

The suicide theory is doubly tragic because Speke's unconfirmed hunch was right -Lake Victoria is one of the sources of the Nile. Henry Morton Stanley famously confirmed the hypothesis in 1875, 11 years after Speke's death.

TRAVELS OF THE MIND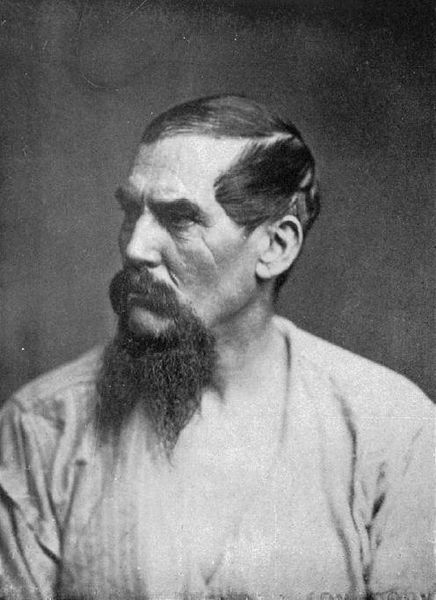 Burton would never again achieve the same fame he'd won for the Mecca and East Africa penetrations, but his further adventures and accomplishments were extraordinary. He journeyed to the American West, met Brigham Young, and wrote extensively and positively about Mormonism. (Burton took a nuanced view on Mormons' polygamy: "Servants are rare and costly; it is cheaper and more comfortable to marry them.") He became consul to the island of Fernando Pó, off West Africa; then the city of Santos, Brazil; then Damascus; and finally Triste, Italy. In the latter, he equipped his study with 11 tables, each one stacked with books and papers on a different project. He spent his days shuttling between those desks as he cranked out more books.

On one of those desks Burton gave the world a 16-volume translation of the greatest work of classical Arabic literature, A Thousand and One Nights. Critics dismissed it as "an appalling collection of degrading customs and statistics of vice." On another he helped translate the Kama Sutra, knowing full well that it would be censored. His translation of the latter is still the classic English version of the text. In recognition of his scholarship and adventures, Queen Victoria knighted Burton in 1886.

Burton passed away in 1890 at the age of 69, leaving behind an unbelievable legacy. His literary output included 58 books on everything from travel to falconry. He had mastered 29 languages. But most important, Burton had countless adventures. The undertaker who examined the scholar's body reported that it was covered with scars, each one a small testament to his tireless curiosity. Burton wouldn't have had it any other way.
_______________________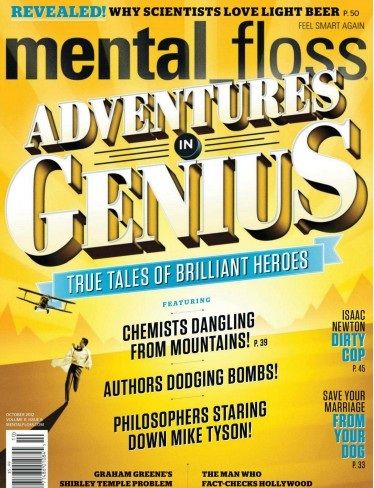 The article above, written by Jason Kersten, is reprinted with permission from the October 2012 issue of mental_floss magazine. Get a subscription to mental_floss and never miss an issue!
Be sure to visit mental_floss' website and blog for more fun stuff!
Posted: 21 Dec 2012 04:34 AM PST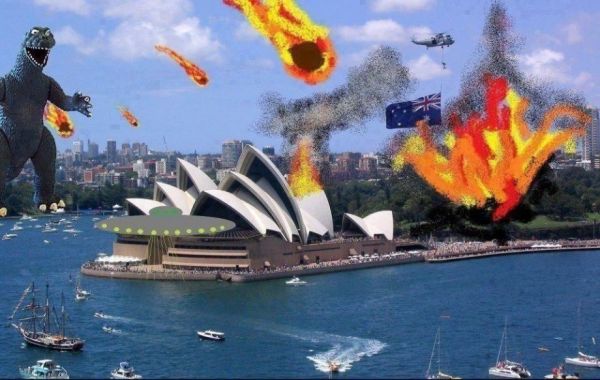 Redditor colt1hryh headlined this "Not photoshoped picture of Australia at the moment." Obviously, because even I can use Photoshop better than this! The comments are golden, especially this one:
Australian here. This actually looks like a pretty standard Friday afternoon.
Further updates may follow, if at all possible. Link
Posted: 21 Dec 2012 04:00 AM PST
Every year over 100 Christmas trees are ruthlessly massacred and why? -So the lions, tigers and other cats of the Big Cat Rescue have a fun enrichment at Christmas time. Even if they don't celebrate Christmas they still love rubbing their scent all over these new trees.
Spider is a Master of Subterfuge
Posted: 21 Dec 2012 03:00 AM PST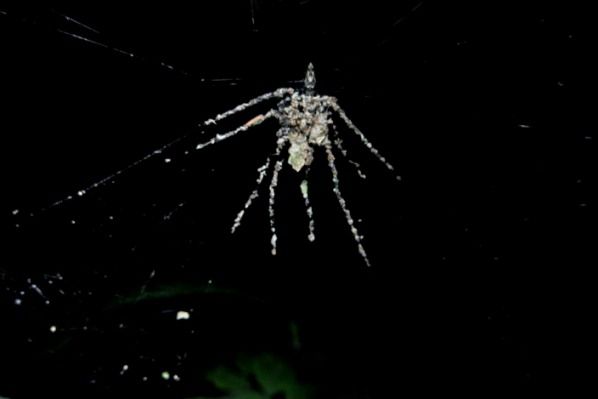 Researchers from the Tambopata Research Center in Peru think they've discovered a new type of spider from the genus Cyclosa. This genus is known to create distractions or attractions for predators or prey using collected debris placed in their webs. Pictured above is a "decoy" spider that the much smaller occupant of the web created using matter it scavenged from the rainforest. The spider then made its creation move when the web was approached. If this is indeed a new species of Cyclosa, it is the first variety known to construct a larger model of itself for protection.

Learn more about this clever spider at the Tambopata Research Center blog. Link -via Geek.com

(Image credit: Phil Torres)
Posted: 21 Dec 2012 02:00 AM PST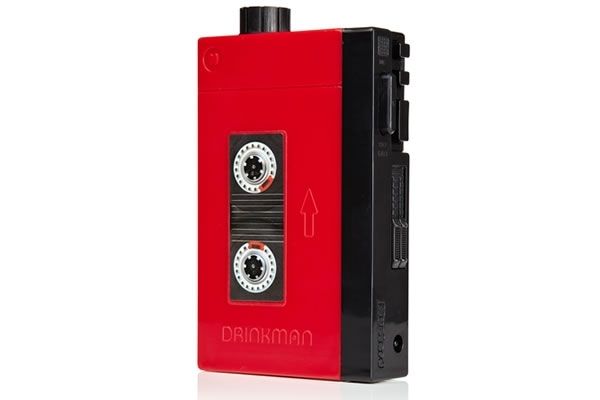 Do the holidays have you lamenting your lost youth. Recapture those golden days with the super cool Drinkman Hip Flask from the NeatoShop. This fantastic flask is shaped like a totally righteous walkman. Dude! It's super cool.
Be sure to check out the NeatoShop for more great Barware & Cocktail items.
Posted: 21 Dec 2012 02:00 AM PST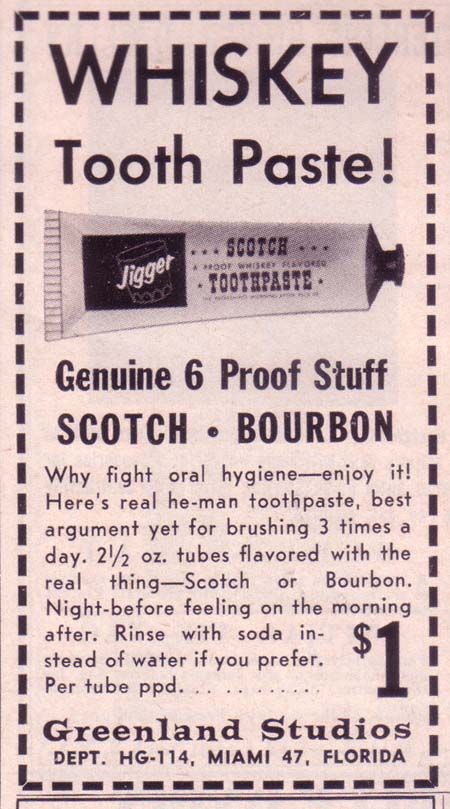 From a lost, golden age of dental care comes this ad, found in a 1961 issue of House and Garden. Now it is gone. I am reminded of the words of Babylon 5's Ambassador Londo Mollari when he was asked what he most wanted:
Do you really want to know what I want? Do you really want to know the truth? I want my people to reclaim their rightful place in the galaxy. I want to see the Centauri stretch forth their hand again and command the stars. I want a rebirth of glory, a renaissance of power! I want to stop running through my life like a man late for an appointment, afraid to look back or look forward. I want us to be what we used to be! I want. I want it all back the way it was. Does that answer your question?
I want whiskey toothpaste.
Link (NSFW URL) -via Glenn Reynolds
Posted: 21 Dec 2012 01:00 AM PST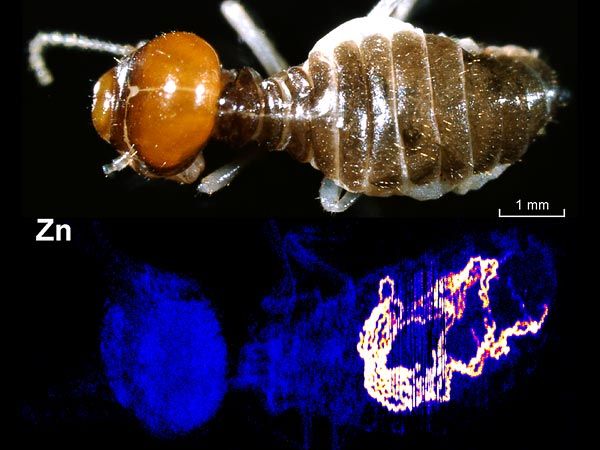 As the old song says, "Everyone wishes for silver and gold." Hardly anyone wishes for termites. Yet results of a recent Australian study found that termites collected gold as they searched underground for nesting material. Researchers also noted that metals accumulate in the bodies of termites, as shown in the photo above, using Zinc as an example.

University of Georgia professor of entomology Robert Matthews agreed with the Australian findings, saying that scientists have known for some time that social insects living in colonies, such as termites and ants, have potential in the search for precious metals. Australian entomologist Aaron Stewart, who conducted the recent study, agreed that termites have promise as early prospectors:
"Drilling is expensive. If termites can help narrow down the area that needs to be drilled, then exploration companies could save a lot of money."
Read more on termites starring as tiny gold miners at National Geographic. Link

(Photo credit: Aaron Stewart, CSIRO)
How to Open a Door: A Tutorial
Posted: 21 Dec 2012 12:00 AM PST
Has this happened to you? You've just got home. You need to get inside, but wait... there's a door standing between you and the inside of your domicile. Every year literally hundreds of people need to use a door. Thankfully Tiikuri has discovered this instructional video from a wiser time, the late 70's. Life might not come with instructions, but now opening a door does...
Plato's <i>Republic</i> in <i>My Little Pony</i>
Posted: 20 Dec 2012 11:00 PM PST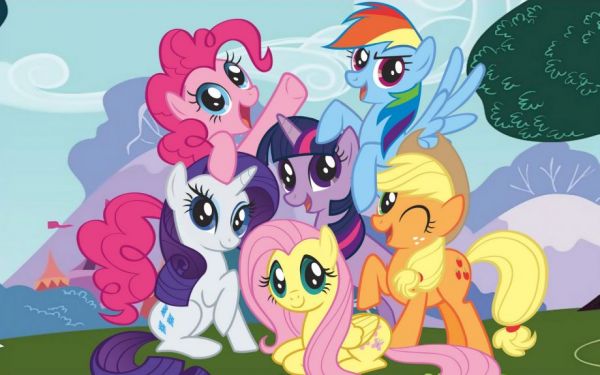 It is understandable that the less bronified among you may think that My Little Pony: Friendship Is Magic is just a children's cartoon with a somewhat eccentric fan base. But this image has no more reality than a shadow projected on a wall. In truth, My Little Pony is a sophisticated exploration of human society and experience. Starswill the Goateed argues that the cartoon is an explanation of the philosopher Plato's seminal work The Republic.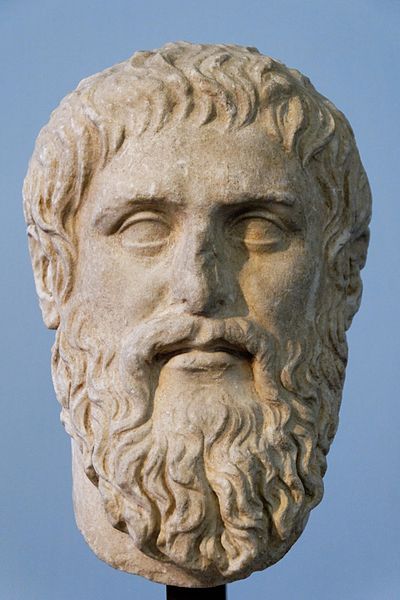 In Kallipolis, Plato's ideal society depicted in The Republic, people are divided into different classes that provide for a specialization of labor. Starswill describes at length how the three major types of ponies (Earth ponies, unicorns and pegasi) exhibit these classes. The unicorns are, from a modern and especially Marxist reading, Plato's Guardians:
The greatest challenge with connecting the pony sub-species with Kallipolis's three classes comes with the Unicorns. Twilight Sparkle, a Unicorn, is clearly undergoing training and education akin to that of one of Kallipolis's Guardians in training; like a Guardian, she lives in a publically owned building that was temporarily given to her, the Ponyville Library. However, as far as has been revealed, she is alone in her training for future leadership. Equestria has two heads of state, and they are of the few living members of the mysterious Alicorn race. Other Unicorns, like Fancy Pants, occupy positions of importance in society, but they hold private property and receive no special treatment from Celestia.

While much of Republic is timeless, certain parts describe a social order that only existed in Classical Greece. There will always be under Plato's system a producer class, a civil servant and military class, and a ruling class, but the specifics change with the times. On Earth, the industrial revolution allowed labor power to be collected into a small area; this made it far easier for businessmen to control the production of goods. A factory owning class, termed the bourgeoisie by Karl Marx, acquired much wealth and soon became the dominant social class. The limited presence of machines seen in the show, like the Super Speedy Cider Squeezy, suggests that Equestria is beginning a period of industrialization.

The Unicorns of My Little Pony hold most of their power through business, acting as the Equestrian bourgeoisie. Only Unicorns can run newly invented magical machinery. A few, like Flim and Flam, try to industrialize agriculture with their more efficient methods of production. The combined cultural and economic elite in Canterlot high society mirror the bourgeois elite of the 19th century. In this way, Unicorns are rulers, but in a more modern sense.
Link | Images: The Hub, Marie-Lan Nguyen
Posted: 20 Dec 2012 10:00 PM PST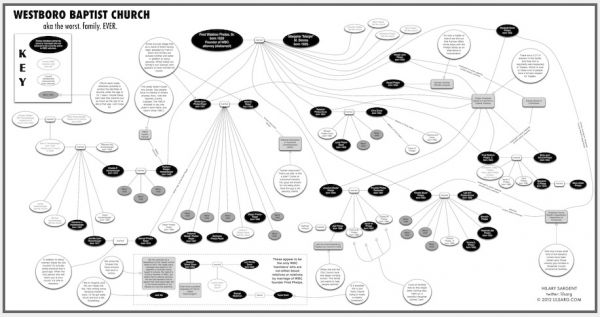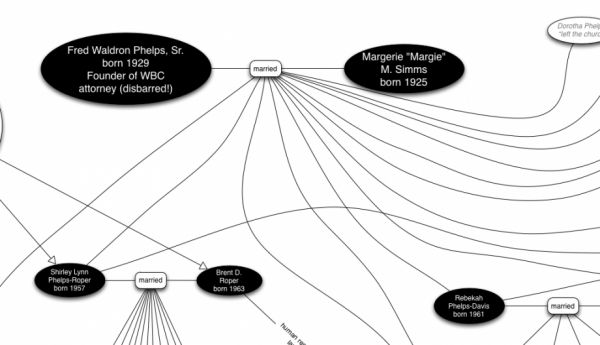 Hilary Sargent made a chart to help you understand who the Westboro Baptist Church is. The majority of the chart is the family tree of the Phelp family, although there are a very few members included who aren't related to patriarch Fred Phelps. The enlargement shown here is only a small portion. The full-size chart (enlargeable at Sargent's website) will keep you busy for a while. A lot of work went into this! Link -via Boing Boing
Posted: 20 Dec 2012 09:00 PM PST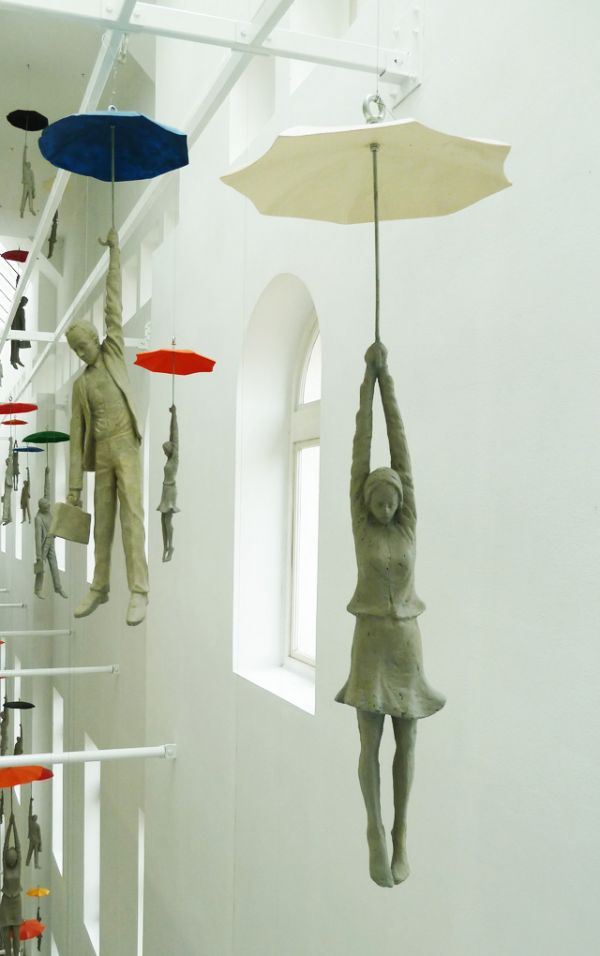 I like to think of Michal Trpák's "Slight Uncertainty" as a new approach to urban transportation, but I don't have any evidence to support the idea. His installation at the EBC office center in Prague features dozens of people hanging from umbellas. You can view more photographs of it at the link.
Link | Installation Website | Artist's Website
Biblio-mat: The Used Book Vending Machine
Posted: 20 Dec 2012 08:00 PM PST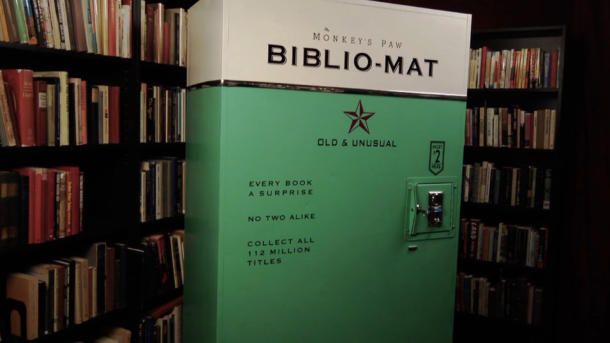 Usually, the most interesting and questionable vending machines are in Japan. Now Canada has the Biblio-mat. While the Biblio-mat isn't widely distributed, it certainly should be. The Biblio-mat is a used-book vending machine that was created by Craig Small, co-founder of an animation studio in Toronto called The Juggernaut. It's currently inside The Monkey's Paw, a second-hand bookshop owned by Stephen Fowler. Adopting a nice, old book is as simple as putting in $2 and waiting to be surprised. Seriously, wouldn't you want one of these in your house, right by your fridge?
Burger Chain Offers Food in Edible Paper Wrappers
Posted: 20 Dec 2012 07:00 PM PST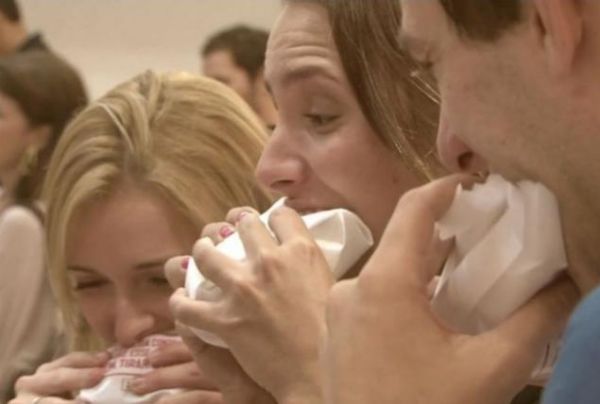 Some burger joints already serve food that tastes like paper. But Bob's, a chain in Brazil, had to go a step further and wrap its burgers in completely edible paper. Just apply condiments to the package and bite in:
Playing on their tagline, "Não dá pra controlar," which, loosely translated, suggests their sandwiches are so irresistible you can't control yourself, Bob's burger chain used an edible paper wrapper that allowed consumers to tuck straight into their sandwich and bypass the pesky added step of having to unwrap their meal.

The result? A curious sight that saw diners biting into paper-bundled burgers during the one-day event this month.

Added bonus? Little waste.
Link -via Technabob (where there's a video) | Image: Bob's
Posted: 20 Dec 2012 06:00 PM PST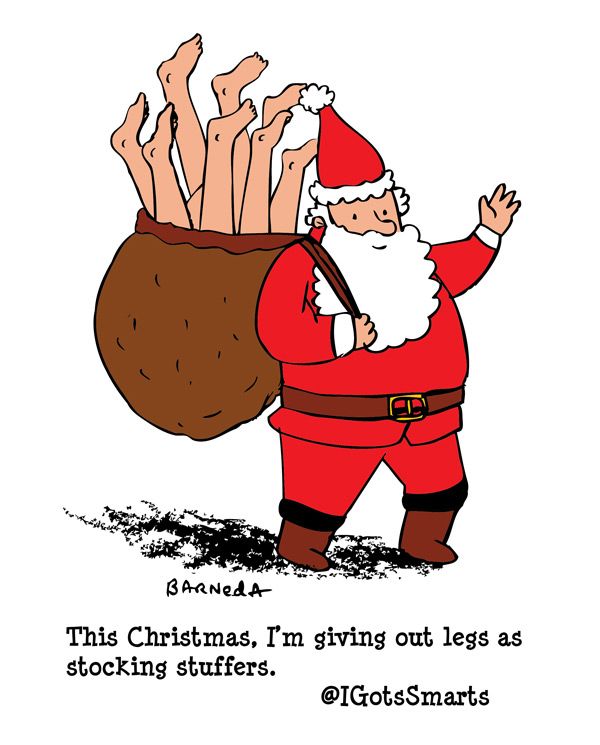 Why didn't I think of that? This Twaggies was illustrated by David Barneda from a Tweet by @IGotsSmarts. See more illustrated Tweets every day at Twaggies. Link
I Survived The Mayan Apocalypse T-Shirt
Posted: 20 Dec 2012 05:00 PM PST

I Survived The Mayan Apocalypse T-Shirt
The Mayan Apocalypse is almost here. We're so confident that we'd survive the phenomenon that we're releasing this commemorative "I Survived The Mayan Apocalypse" T-Shirt one day early. Get yours over at the NeatoShop*: Link
*Void if the Apocalypse actually happened.
Posted: 20 Dec 2012 04:00 PM PST
Are you looking for a kitchen item that truly celebrates your love of Mickey Mouse? You need the Steamboat Willie Cookie Jar from the NeatoShop. This beautiful container features amazing hand painted details.
Be sure to check out the NeatoShop for more fantastic Disney items and great Kitchen Stuff.
Posted: 20 Dec 2012 04:00 PM PST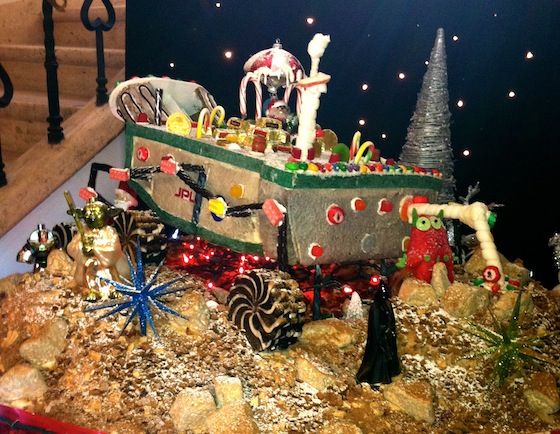 Wait -- Mars is made out of candy? Let's go! This Curiosity Rover built by Caltech has given us all the motivation we need:
Crafted by Kevin Isacsson, head chef of the Athaneum, the Pasadena university's private dining club, the rover features pinwheel cookie wheels connected with black licorice, sugared Lego "gears" and gumdrop and M&M "buttons." [...]

Caltech manages the Jet Propulsion Laboratory, which built the rover that is currently exploring the Red Planet. JPL lent Isacsson a model of Curiosity to help him craft the cake version, which took about 10 days. Isacsson has created a gingerbread structure each holiday season for the last eight years he's been at Caltech, but this was his first "scientific" mission.

Link -via That's Nerdalicious! | Photo: S. Bonar
Posted: 20 Dec 2012 03:00 PM PST

Photo: GAZEone
People have been keeping calm since World War II. Originally created by the British government, the slogan "Keep Calm and Carry On" has been twisted into so many different facets of pop culture it's astounding. From Keep Calm and Eat a Cupcake to Keep Calm and Kill Zombies, the propaganda of keeping calm has really exploded back into popular culture. But what about subculture?
Graffiti, a long time activity of those influenced by subversive culture, is now becoming more and more main stream. With popular artists like Banksy and Shepard Fairey hitting the scene, graffiti has become street art. It only seems natural then, that pop culture slogans would start popping up in graffiti pieces.
Like so many things that go main stream, a dilemma occurs. Does the popularization of graffiti defeat the very spirit behind this subversive act? Or does it strengthen the ideas behind the creation of art?
How do our Neatoramanauts feel about this? Leave us a comment in the comment section below!
Link | Via Inspire Collective
Posted: 20 Dec 2012 02:00 PM PST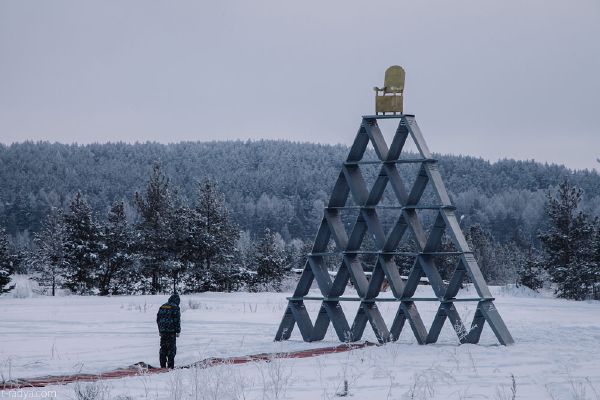 A luxurious red carpet leads to an ornate throne, delicately perched atop a house of cards. Radya, a street artist from Yekaterinburg, Russia, doesn't elaborate, but "Figure #1: Stability" appears to be a commentary on power -- a modern sword of Damocles.
How to Make Rainbow Jello Shots
Posted: 20 Dec 2012 01:00 PM PST
Christmas is coming. Gird yourselves well for its struggles with two essential nutrients: sugar and alcohol. Jelly Shot Test Kitchen designed this recipe, which uses flavored vodka, gelatin, frosting and sprinkles. Don't forget the sprinkles. People have suffered terrible kitchen accidents simply because they thought that sprinkles weren't absolutely necessary.
Posted: 20 Dec 2012 12:30 PM PST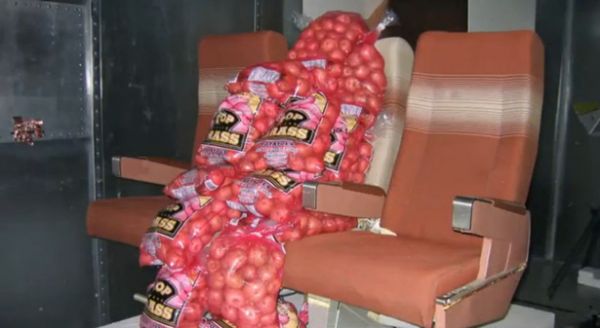 When Boeing tested its new in-flight Wi-Fi system, they needed passengers in the plane to simulate the presence of bodies and how those bodies interfered with the signal. But instead of human passengers, they used something much easier to deal with -20,000 pounds of potatoes!
"The vegetables' interactions with radio-wave signals mimic those of the human body," a video from Boeing explains.

They labeled the test SPUDS: Synthetic Personnel Using Dielectric Substitution.
The potatoes were later donated to a food bank. Read all about the simulation at the Atlantic. Link -via Ed Yong
Soil Map of the United States, Using Actual Dirt
Posted: 20 Dec 2012 12:00 PM PST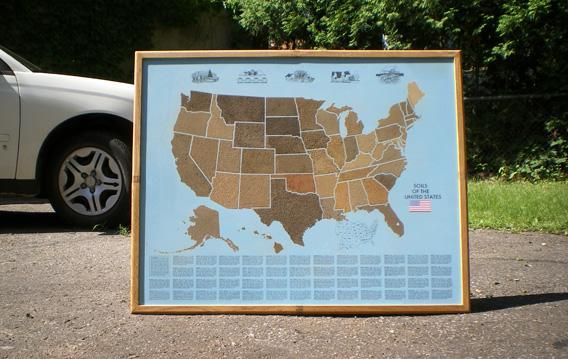 Les Gregor's map of common soils in the United States doesn't use pictures of dirt, but thin layers of real dirt. He wrote to the departments of agriculture in each state requesting a sample. Slate's Seth Stevenson described what happened next:
When I got in touch with Gregor, he explained that he asked each state for a "representative" soil. Many sent theirofficial state soils—which, wow, who knew that was a thing? Michigan sent two soils, so Gregor blended them together. Other soils came in clumps that he had to sift.
His favorite soils came from Colorado ("quite reddish"), Maine ("pale and sandy"), and Mississippi and Alabama ("deeply colored with iron oxide"). There are varying degrees of acidity. Every soil is a slightly different color. "It makes a nice quilt," says Gregor.
Link | Photo: Les Gregor
Posted: 20 Dec 2012 11:30 AM PST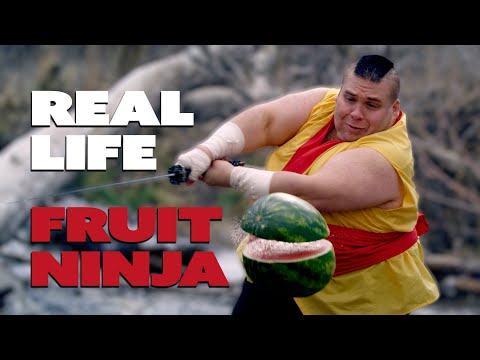 (YouTube link)
The latest video featuring video games brought to real life is Fruit Ninja, in a modern-day food fight to remember. It's much easier to play on your smartphone! -via Metafilter
Posted: 20 Dec 2012 11:00 AM PST
The Five Swankiest Bunkers for Surviving the Mayan Apocalypse
Posted: 20 Dec 2012 10:30 AM PST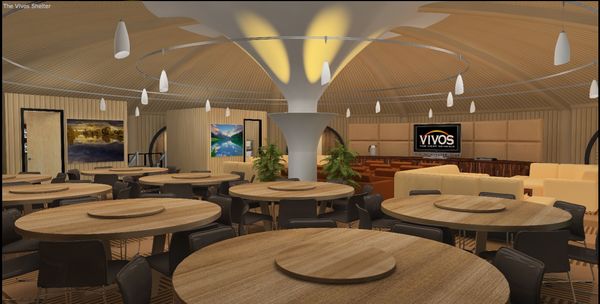 You don't really believe the world will end tomorrow -after all, it's already December 21st in parts of the world. But if it did, some people will be ready in style! There is no dearth of state-of-the-art survival bunkers for those who want and can afford one, and some of those are built for the life of post-apocalyptic luxury, like the Vivos Underground Shelter Network.
Each shelter is within 200 miles of a major American city, and is outfitted with refrigerated storage for DNA samples and enough food, water, and fuel for an entire year. What's more, the shelters are co-owned by their hopeful (is that the right word?) future inhabitants, so getting in on this little slice of heaven is actually quite possible for even novice doomsday preppers. You don't even have to worry about packing -- each shelter contains a tasteful wardrobe collection, so you can rebuild civilization in style.
Read more about this network, and other fancy shelters, at the new Atlas Obscura, just relaunched with a new fast-loading interface. Link
Posted: 20 Dec 2012 10:00 AM PST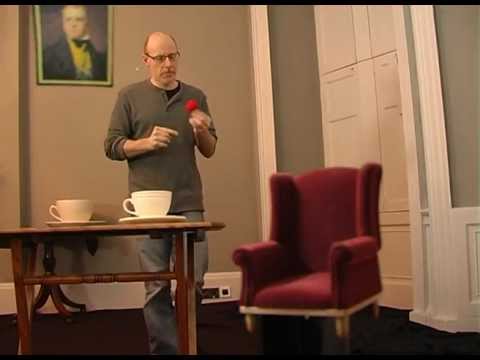 (Video Link)
Richard Wiseman, whose work we've featured extensively at Neatorama, knows how perform slight of hand tricks and create optical illusions because, as a trained psychologist, he understands how the mind works. The room in this video changes as Wiseman strips away the assumptions that you've made.
Wiseman's Website -via The Presurfer
Posted: 20 Dec 2012 09:30 AM PST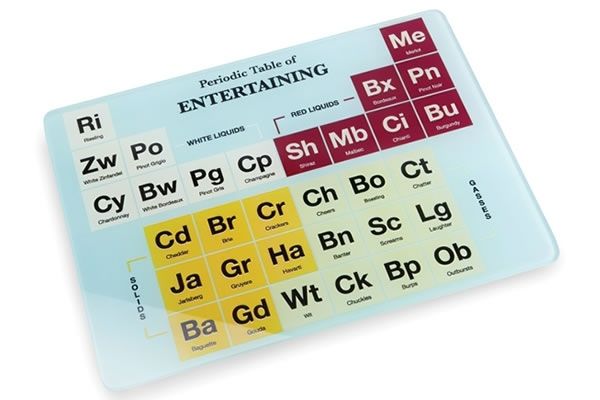 Planning a group or family get together? Make sure you have all the elements you need for a successful function with the Periodic Table Glass Platter from the NeatoShop. This deliciously fun plate lists cheeses, wines, and foodie vocabulary.
Be sure to check out the NeatoShop for more great Kitchen Stuff.
Posted: 20 Dec 2012 09:30 AM PST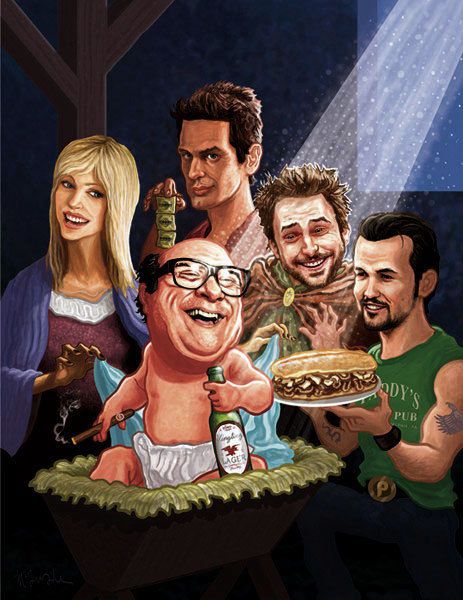 You know what they say, "It's always sunny in Bethlehem" -or at least it is with these adorably tasteless Christmas cards by Etst seller CastleMcQuade.
Cornell University Puts Lawns inside Its Libraries
Posted: 20 Dec 2012 09:00 AM PST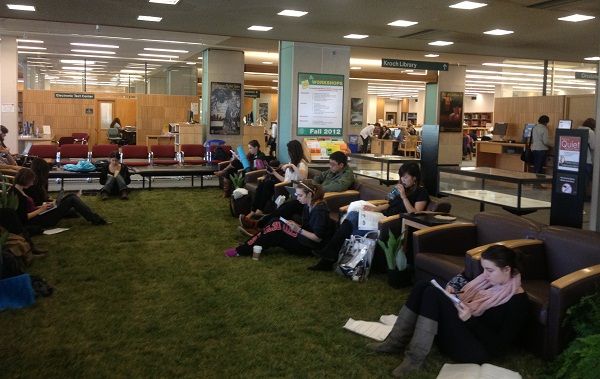 For many college students, this is a stressful time filled with exams and term paper deadlines. To help relieve stress and create an atmosphere conducive to studying, Cornell University laid sod inside two of its libraries. Gilad Meron, a recent graduate, conceived and executed the project:
This year lawns were placed in both the Mann and Olin libraries, as well as three other locations around campus, as part of the Cognitive Restoration initiative. The project is based on Attention Restoration Theory, which says that direct exposure to nature, viewing nature through windows, and even viewing images of nature are restorative.

To create the installation, Meron used a heavy duty tarp, fastened with duct tape, to protect the floor underneath. Sod, donated by Saratoga Sod Farm, was laid above the tarp, and the lawn only needs daily watering to last about two weeks. (Access to sunlight is the limiting factor.) Since the sod and work were donated, the lawn is very affordable: the only costs are for the tarp, tape, and transportation of the sod.
According to two library administrators, students thoroughly enjoyed the indoor/outdoor experience:
Ferretti and Tancheva agree, the lawns in both Mann and Olin libraries saw a lot of use, and got a lot of positive student comment. "We put up flip charts and invited patrons to comment. So far the response is overwhelmingly positive," said Tancheva, and student comments indicate that they found the lawn useful, not just pleasant, with comments such as "Green relieves tension and eye strain," "Keeps me sane," and "The color and additional oxygen makes it more conducive to studying."

Link | Photo: Library Journal
Posted: 20 Dec 2012 08:30 AM PST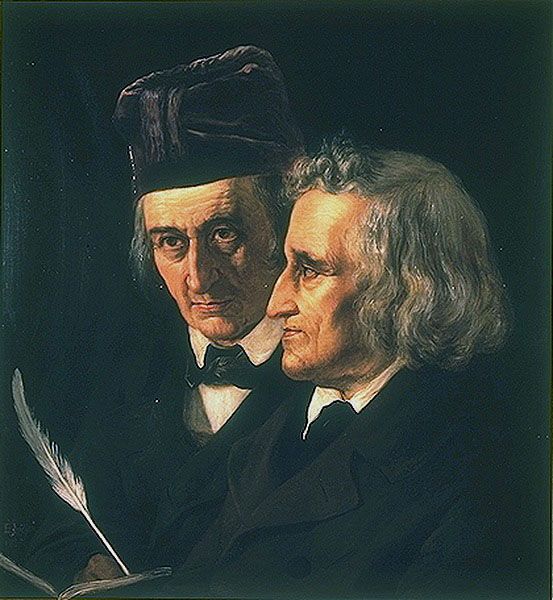 On December 20th, 1812, Jacob and Wilhelm Grimm's first book was published. All over the world, book lovers are marking the 200th anniversary of Die Kinder und Hausmärchen (Children's and Household Tales), a collection of 86 traditional fairy tales the brothers had reworked and written down. The German brothers would go down in history for stories like Little Red Riding Hood, Cinderella, Sleeping Beauty, Hansel and Gretel, and Snow White. A year of events is planned in Germany to celebrate the anniversary, although the Brothers Grimm are more popular outside their native land than in it. And why is that?
The theory that the Grimms' tales, particularly the more brutal ones such as How Children Played Butcher With Each Other, in which a whole family massacres itself, had an adverse effect on the German character was expressed frequently after the second world war.

In his 1978 book Roots of German Nationalism, Louis Snyder argued that the brothers helped to shape certain deleterious traits, such as discipline, obedience, authoritarianism, glorification of violence and nationalism, which became part of the national character. That was the reason allied commanders banned the book in schools after the war, arguing that they had found the roots of Nazism in the Grimms' world.

A British major, TJ Leonard, even said the fairytales had helped Germans teach their children "all the varieties of barbarousness", making it easy for them to fit into the "role of the hangman".

The German author Günther Birkenfeld saw in the fairytales the answer to "how the German people were able to perpetrate the atrocities of Belsen and Auschwitz".

The book was therefore largely banned from the German nursery – which was simultaneously undergoing its own anti-authoritarian, pro-modernisation reaction to Nazism – for decades. At the same time though, it was becoming increasingly hijacked outside Germany by Disney and Hollywood.
However, the Brothers Grimm have been good for tourism, from the towns of Hamelin and Bremen to the fairy tale castles of Germany. Academics are planning events throughout 2013 in honor of the Grimms' works. And foreigners as well as Germans are invited. Link
You are subscribed to email updates from Neatorama
To stop receiving these emails, you may unsubscribe now.
Email delivery powered by Google
Google Inc., 20 West Kinzie, Chicago IL USA 60610