---
A Few Tolkien-rific Facts About the Book Version of The Hobbit
Posted: 20 Dec 2012 05:00 AM PST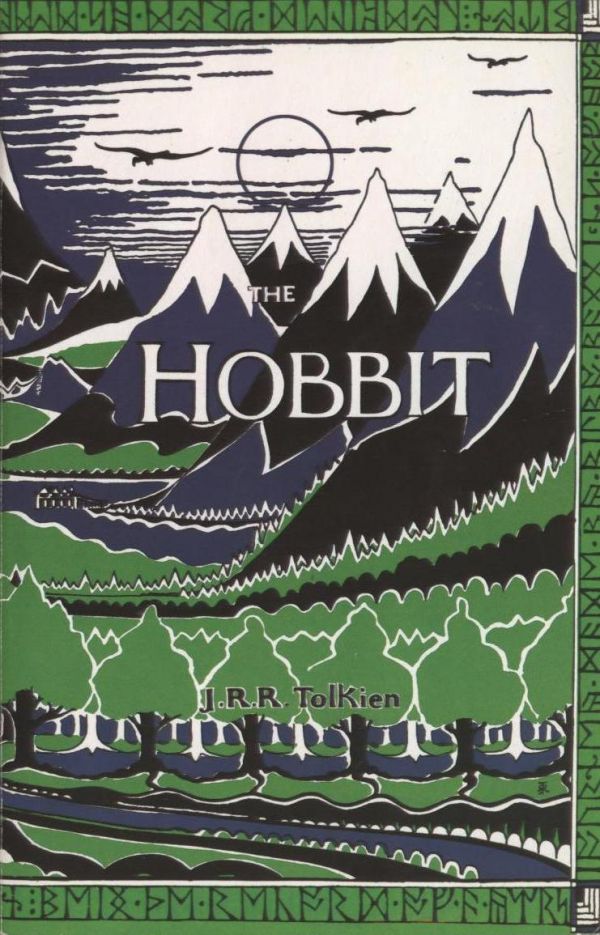 As you might be aware, if you've been online or watched any television over the last month, the long-awaited Hobbit movie is finally in theaters and while plenty of people are talking about the movie, we're here to talk about its inspiration, the classic Tolkien novel, The Hobbit, or There and Back Again. So grab your second breakfast and sit back and relax because there's plenty to talk about when it comes to this classic children's book.
Tolkien Started to Create Middle Earth Long Before He Thought Up The Story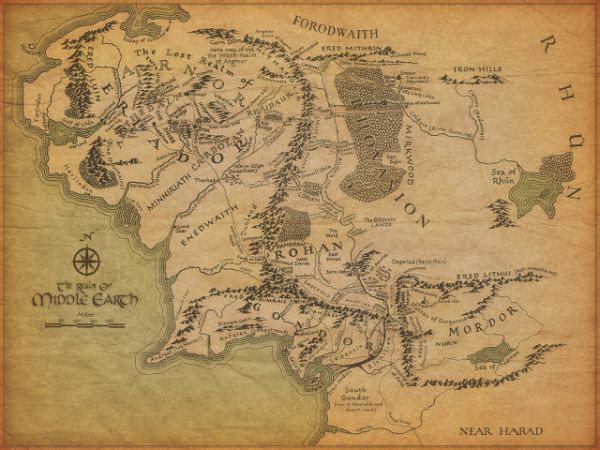 While plenty of fantasy authors create mythologies to work with their characters and their plot lines, Tolkien, who had an academic background in Germanic and Norse language and religions, instead started creating a mythology and elven languages in 1917 -long before he ever thought about the characters that would later star in his stories.
He didn't even start to think about hobbits until the early 1930's, when a sentence popped into his head as he was grading some tests. He immediately scribbled down the words, "In a hole in the ground lived a hobbit" and within a few years, he finished the story.
He Didn't Even Send the Manuscript to a Publisher
After finishing The Hobbit, Tolkien sent it to few friends and colleagues to review, including a student named Elaine Griffiths. In 1936, Elaine was talking to Susan Dagnall, who worked for a publishing company, when she recommended that Susan take a look at the manuscript. Susan was impressed with the work and gave it to Stanley Unwin, the head of publishing house George Allen and Unwin. Stanley gave the book to his 10 year-old to review, as he was the target age for the title, and the boy's positive review led to the publishers deciding to print the book.
The Book Was an Immediate Success
Released on September 21, 1937 with a print run of 1,500 copies, the book was already sold out by December. While the first printing was in black and white, the popularity of the title made the publisher feel comfortable releasing future copies with color illustrations.
At its release, the book was nominated for a Carnegie Medal and awarded a New York Herald Tribune prize for best juvenile fiction. Since then, the book has been translated in over forty languages and Books for Keeps recognized it as the "Most Important 20th-Century Novel (for Older Readers)" in their "Children's Books of the Century" poll. Since Nielsen started tracking books with their BookScan service in 1995, The Hobbit has not once fallen off of their list of the top 5,000 books –not bad for something that was already over 60 years old. In fact, the book has earned 3rd place on their "Evergreen" book list.
Lord of the Rings Changed The Hobbit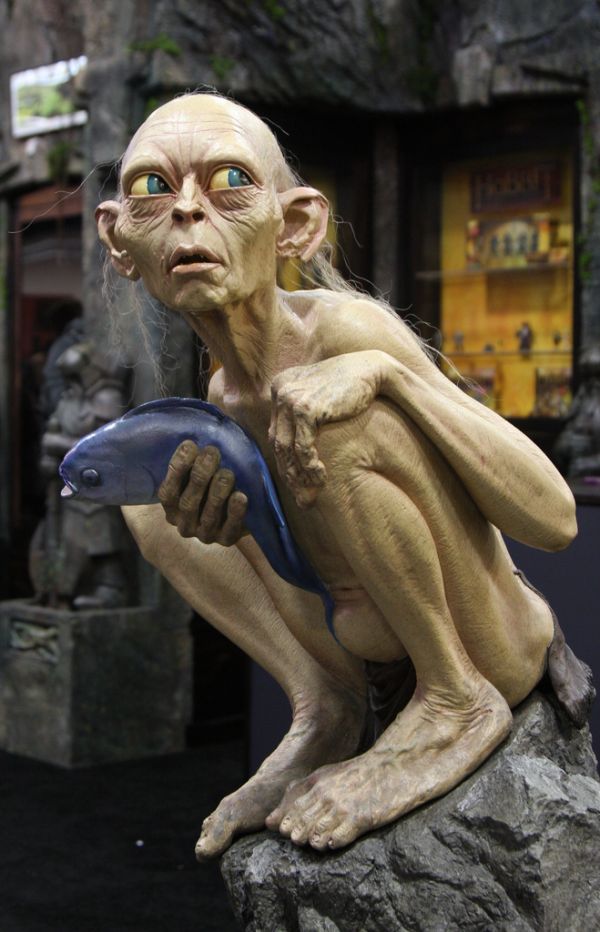 Image Via Han Shot First [Flickr]
Because the book did so well, publishers requested a sequel in December of 1937. Originally, Tolkien presented them with drafts for The Silmarillion, but they were rejected on the grounds that the public wanted "more about hobbits." Soon enough, the author completed The Lord of the Rings, which greatly impacted Gollum and the ring, which were both included in The Hobbit.
In the first version of the story, Gollum bets his ring on the outcome of the riddle game he plays with Bilbo, but after Lord of the Rings shows how corrupting the ring is and how it took over Gollum's mind, this made no sense. That's why after the second edition, released in 1951, Tolkien had Bilbo discover the ring in the dark tunnels before he encounters Gollum. He then has Bilbo use the ring to escape Gollum, who planned to use the ring to kill the hobbit. Gollum's personality is also drastically different as he is more aggressive towards Bilbo and at the end of the scene, he becomes furious when he learns the hobbit has his ring, cursing him, "Thief! Thief, Baggins! We hates it, we hates it, we hates it forever!"
In 1960, Tolkien started rewriting the story to better match the tone of Lord of the Rings, which was written for an adult audience that grew up after reading the original version of The Hobbit. Fortunately, publishers told him to can the revisions because the new version lost the original quick pace and light-hearted tone that everyone loved about the original.
When publishers requested a revised version in 1965, in order to renew the US copyright, Tolkien took the opportunity to further revise the story so that it better aligned with both Lord of the Rings and Silmarillion, which he hoped to release as an additional part of the tale. While these changes weren't as major as the previous ones, they did change the name of the elves from the West from "Gnomes" to "High Elves." While he originally thought that gnome, originating from the Greek word for knowledge, was a fitting term for these creatures, the popular use of garden gnomes changed his opinion about the word.
He May, Or May Not Have, Created Hobbits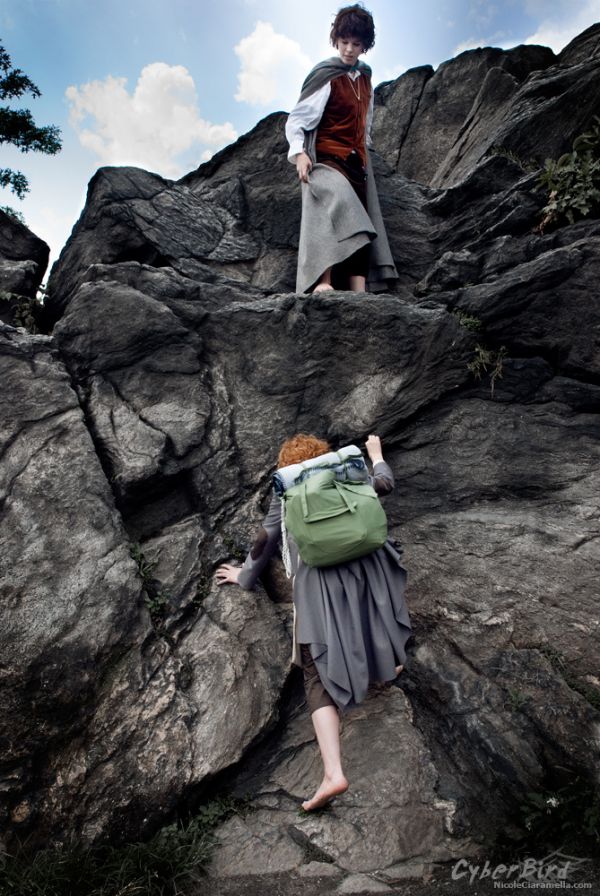 Image Via Cyber Bird [Flickr]
While most people credit Tolkien with creating the word "hobbit," researchers did discover the word in 1895's Denham Tracts by Michael Aislabie Denham, which lists the creature along with a number of sprites and bogies based on a 1584 text titled, Discovery of Witchcraft. Oddly, Denham's title is the only known source of the word before Tolkien's usage. Because Tolkien was well-read in ancient folklore, it is possible that he ran across the text and later brought up the word in his own mind, forgetting that it came from a specific source. On the other hand, he very well may have invented the word and it could just be coincidence that they are so similar. Either way, there's no denying that the author gave definition to the word and is responsible for its popularity in modern times.
He Undoubtedly Invented Dwarves
Yes, the mythological concept of dwarves has been around since at least the thirteenth century and Tolkien's dwarves are pretty similar to many traditional dwarves. What he did invent was the word "dwarves." Before that, the creatures were pluralized as "dwarfs" (this is the version used with Snow White) or, in olden times, "dwarrows" or "dwerrows." Tolkien thought that the word "dwarves" paired better with "elves" though and referred to his pluralization as "a piece of private bad grammar." In fact, his early editors actually changed his uses of "dwarves" back to "dwarfs," but in time, they relented.
While most people use Tolkiens pluralized form these days when discussing more than one dwarf, the author later wrote that he wished he actually used the proper historical "dwarrows" in his books instead.
So now, when you go see The Hobbit films, you can go in with a little more knowledge about the source material –and you can even start to imagine the characters saying "dwarrows" every time they say "dwarves." Happy Hobbitdays everyone.
Sources: Wikipedia #1, #2, #3, #4, Valarguild, Ansible, The Tolkien Society
What the Maya Day of Doom and Stars Wars Have in Common
Posted: 20 Dec 2012 04:00 AM PST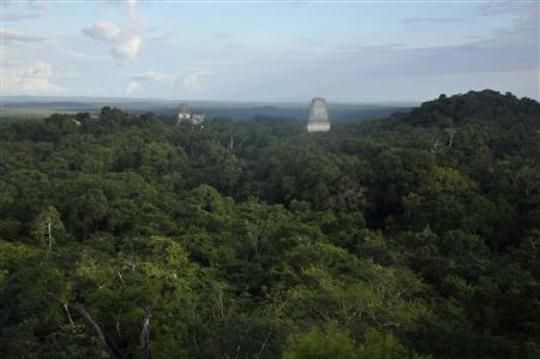 Tikal, the ruins of Maya temples discovered in the Guatemalan rainforest in 1848, has been a longtime tourist attraction. The number of visitors increased, however, after George Lucas chose the location to film scenes from Star Wars in which the rebels fought the empire on planet Yavin 4.

The site was originally discovered when locals found human skulls with gemstone-studded teeth. Extending for over 200 square miles, Tikal's tall temples are surrounded by dense jungle. Tikal is one of the largest pre-Columbian Maya sites in the world.

In spite of scientists and scholars rejecting the interpretation of the Maya calendar that targets this Friday as the "End of Times," record numbers of visitors are flocking to the ruins this month, according to Reuters.

The Reuters article also disclosed information on the upcoming film in the franchise, Episode VII, to be made by Disney. Apparently, Yavin 4 reappears in the new film, though Reuters cites information from fans that those scenes will be filmed in a studio rather than in Guatemala.

Read the entire Reuters article here. Link

(Photo credit Mike McDonald/Reuters)
Jack Skellington Plush Slippers
Posted: 20 Dec 2012 03:00 AM PST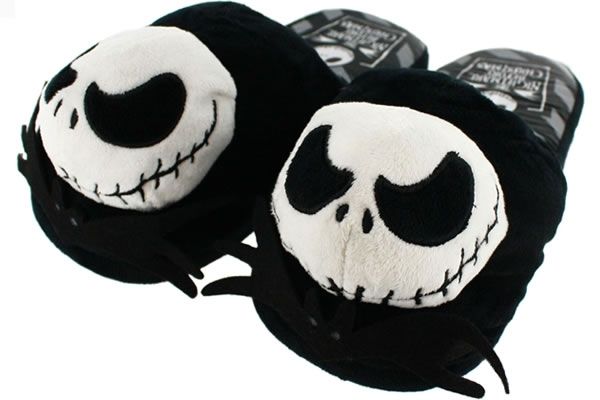 Jack Skellington Plush Slippers
Attention the Nightmare Before Christmas fans! Are you looking for the perfect pair of slippers to wear on a dark cold night, under the full moonlight? You need the splendid Jack Skellington Plush Slippers from the NeatoShop. This fantastic pair of slippers features your favorite Pumpkin King.
Be sure to check out the NeatoShop for more great The Nightmare Before Christmas items.
The Disneyland Haunted Mansion Gingerbread House
Posted: 20 Dec 2012 03:00 AM PST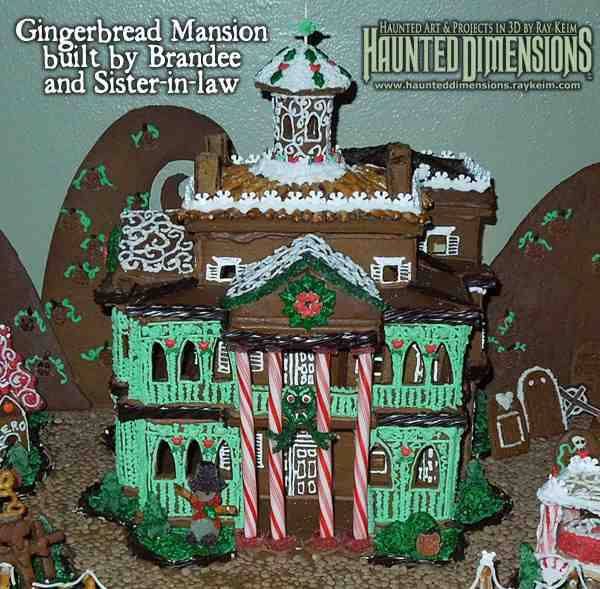 Ray Keim made a paper model kit of the Haunted Mansion and some seriously skilled gingerbread craftsmen took his plans and converted them into this amazingly detailed gingerbread house. I think this one certainly falls under the category of too pretty to eat.
Link Via BoingBoing
Posted: 20 Dec 2012 02:00 AM PST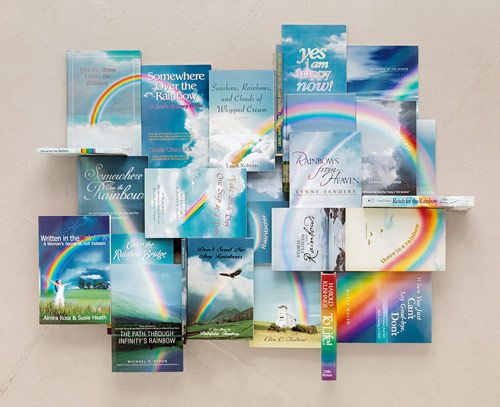 For his project "Everything I Wish I Could Be," Kent Rogowski arranged old self-help books into collages. He writes:
There is a self-help book for almost every moment and problem in life; from relationship advice to dealing with the inevitability of death. Each large format photograph, pictures an arrangement of title pages and spines, from up to 100 self-help books that are based around a central theme. Together, the titles create larger narratives, which become portraits of emotions, people and events in life.
You can see more images from the series at the link.
Link -via School Library Journal | Artist's Website
The Science Behind Productivity
Posted: 20 Dec 2012 01:00 AM PST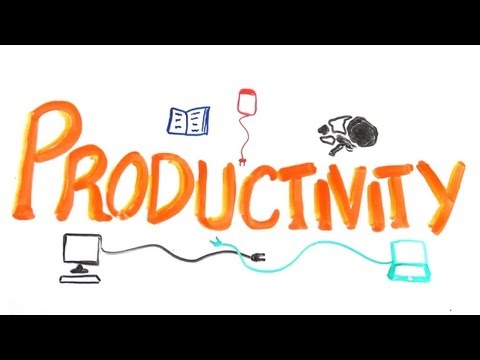 (YouTube link)
Last-minute shopping and ordering. Holiday cooking. Working overtime. This is a time of year when we all benefit from being as productive as possible. This video made by AsapSCIENCE and Gregory Ciotti gives tips on maximizing achievement based on scientific data.
Visit Gregory Ciotti's article on the topic at Sparring Mind. Link
Posted: 20 Dec 2012 12:00 AM PST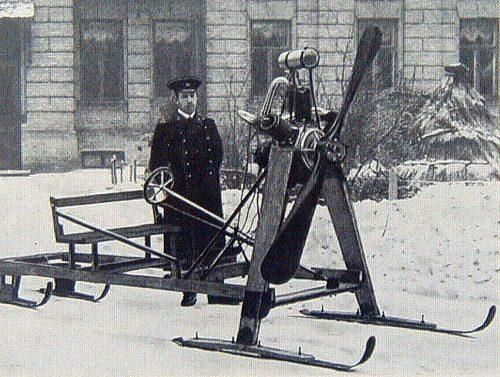 Russia has a lot of miles that are covered in snow for a large part of the year. Find a way to travel through it more efficiently, and you'll be a hero! English Russia has collected many photographs of different contraptions built specifically for snow travel over the course of the past century. Some are silly-looking; others are tough tank-type vehicles. Shown here is the first snowmobile Igor Sikorsky designed. Link -via TYWKIWDBI
For Sale on eBay: Play <i>Dungeons & Dragons</i> with 8 Science Fiction and Fantasy Authors
Posted: 19 Dec 2012 11:00 PM PST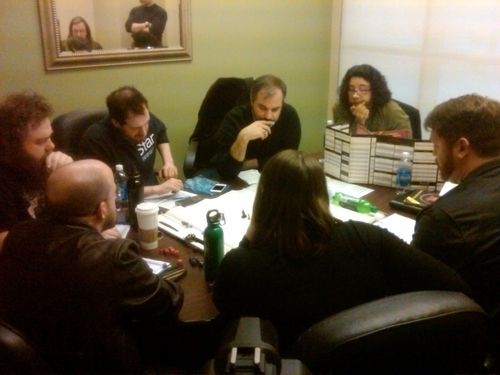 Here's a clever apporach to charity fundraising. A convention in Detroit next January is offering the chance to play Dungeons & Dragons with eight accomplished authors:
Join eight other fantasy authors in a classic game of D&D at Immortal ConFusion this coming January! The players include some of the best in the fantasy world: Pat Rothfuss, Peter V. Brett, Diana Rowland, Jim C. Hines, Mary Robinette Kowal and Sam Sykes. Authors Myke Cole and Saladin Ahmed will DM the game.
Proceeds from the event will go to Worldbuilders, which will then in turn donate funds to Heifer International.
Link -via Brian J. Noggle
Posted: 19 Dec 2012 10:00 PM PST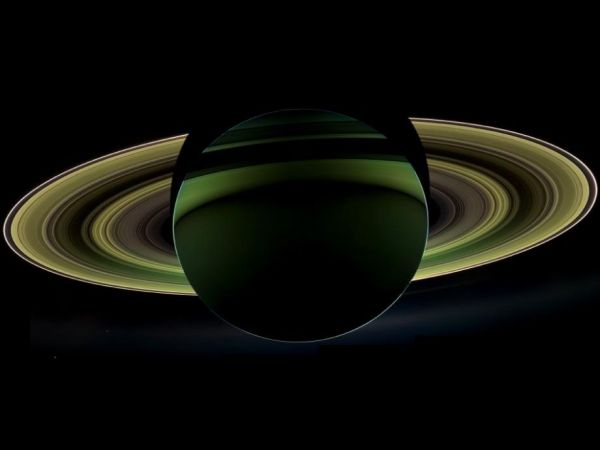 The Cassini spacecraft took this picture of Saturn from the planet's backside in October. NASA has only now released its awesomeness on the public.
On Oct. 17, 2012, during its 174th orbit around the gas giant, Cassini was deliberately positioned within Saturn's shadow, a perfect location from which to look in the direction of the sun and take a backlit view of the rings and the dark side of the planet. Looking back towards the sun is a geometry referred to by planetary scientists as "high solar phase;" near the center of your target's shadow is the highest phase possible. This is a very scientifically advantageous and coveted viewing position, as it can reveal details about both the rings and atmosphere that cannot be seen in lower solar phase.
See a much larger image at NASA's website. Link -via The Week

(Image Credit: NASA/JPL-Caltech/Space Science Institute)
Merry Christmas, And I Hope You Choke on It
Posted: 19 Dec 2012 09:00 PM PST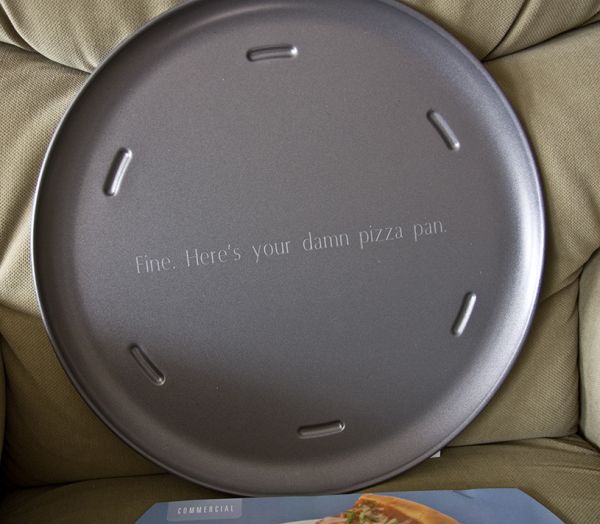 Redditor starsspinningdizzy explains:
For years, my dad put a pizza pan on his Christmas list, and I refused to get it because it was too boring of a gift. This year, I finally broke down and got him one. And I got it engraved.
Christmas dinner is best served with a sprinkling of spite.
The 50 Greatest Internet Memes of 2012
Posted: 19 Dec 2012 08:00 PM PST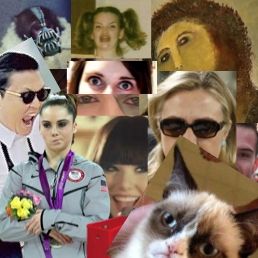 Ranker pulled in extra help to sift through the memes of 2012 and put them in order for the convenience of anyone who wants to relive them. It wasn't easy!
I think I'm just gonna be frank here: I am, right now, insane. I shouldn't be. I should be the picture of mental health, like I was yesterday. But that was before I agreed to catalogue the best memes of 2012 for Ranker. Before I agreed to comb through an entire year's worth of internet, find the stuff it found interesting and then (this is the part that made me insane) explain why that stuff is interesting to you.
Bonus: it starts with #1, so you can read as far as you are interested. Link
Greatest, Fanciest Ever Free Kick Goal
Posted: 19 Dec 2012 07:00 PM PST

(Video Link)
The move is called the spinning backheel lob. Never heard of it? That's probably because Brazilian soccer player Falcão just invented it. If you want to duplicate his feat, you'll need telekinesis, because that's my best guess about why the ball moved as it did.
Posted: 19 Dec 2012 06:00 PM PST

Photo: Nothing To Do With Arbroath
There are appropriate places for me to nap, then there are places I would let a puppy nap. The two lists, believe it or not, are comprised of completely different things. For a human, a bed and maybe a couch or comfy arm chair. For a puppy? Pretty much any gosh-darn place it pleases.
In my imagination he saw the food and starting eating, half way through he decided to take a nap and save the rest for later. So overcome with eating-exhaustion he snoozed on the spot, curling up on the delectable kibble.
Via Arbroath
Posted: 19 Dec 2012 05:48 PM PST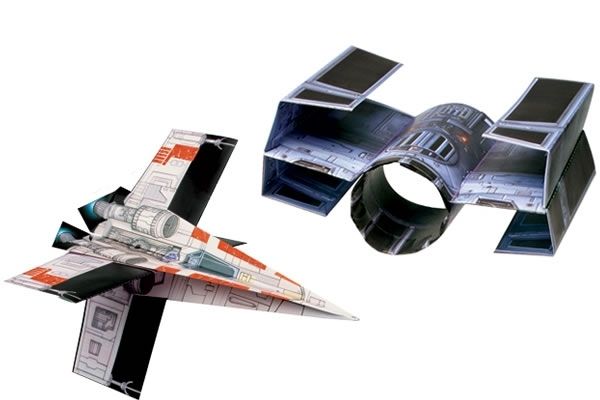 Are ordinary paper airplanes not sophisticated enough for your young jedi? You need the Star Wars Folded Flyers from the NeatoShop. This great book includes 30 paper starfighters in 6 different styles. The force is strong with these folded flyers.
Be sure to check out the NeatoShop for more great Toys & Games and fantastic Star Wars items.
Roquefort Cheese: It's the Fondue of Youth!
Posted: 19 Dec 2012 05:00 PM PST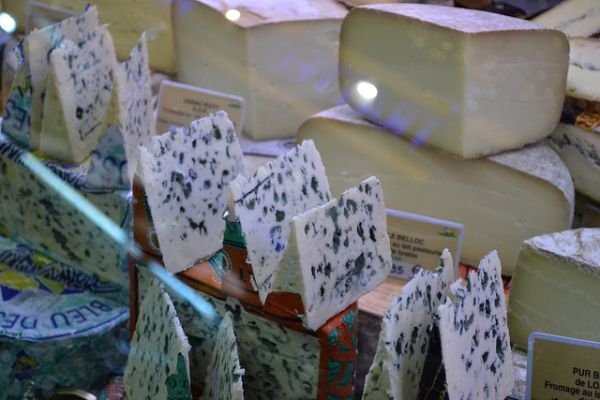 At 85.3 years, French women enjoy the longest life expectancy in Europe. Why? Perhaps it's because of Roquefort cheese, which apparently has anti-inflammatory properties:
The properties of the blue cheese, which is aged in caves in the south of France, near Toulouse, were found to work best in acidic environments of the body, such as the lining of the stomach or the skin surface.
Acidification is also a common process accompanying inflammation such as in joints affected by arthritis or special plaque on an artery wall.
Researchers at a biotechnology company in Cambridge, UK, are now trying to extract those properties and recreate them in pharmaceuticals.
Link -via The Hairpin | Photo: MilStan
Posted: 19 Dec 2012 04:00 PM PST

Photo: Offbeat Home
Are you a DIY nut, a Star Wars lover, and of the Christmas persuasion? Then you will love this DIY Death Star Holiday Tree Topper. Honestly after reading the instructions, it's not all that hard. You just need some black acrylic paint, painter's tape, glue, glitter, and a plastic round ornament thing.
Check out full instructions at Offbeat Home.
The Bacon Weave Breakfast Burrito
Posted: 19 Dec 2012 03:00 PM PST
Posted: 19 Dec 2012 02:00 PM PST

Photo: Pete Souza / White House
Finally, something involving Spider-man that is actually amazing. Thanks to the White House Flickr page we get this gem. The picture was takin in the Outer Oval office on Oct. 26th. If the leader of the free world can have a little fun every once in a while, then I think it is high time for people around here to start enjoying my practical jokes. Taping the bottom of some unsuspecting coworkers mouse, rendering it unusable for the time being- now that's just good old fashion funny.
Remember the dad that trolled his little girl with the year book photo? If I was a parent of this kid, I would make sure he uses this picture in his yearbook for at least the next 4 years.
Link | Via Hypervocal
Posted: 19 Dec 2012 01:30 PM PST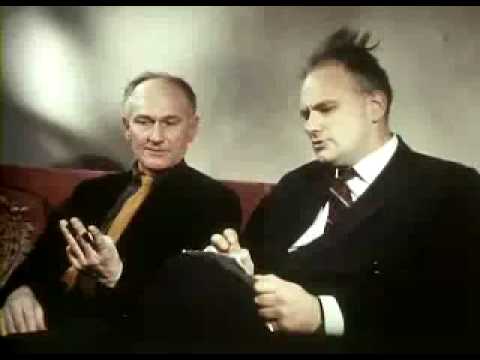 (YouTube link)
Recently deceased British astronomer Sir Patrick Moore, here sporting a serious case of bedhead, speaks to a man who claims to speak languages of other planets. The film is from the 1960s. -via the Presurfer
Posted: 19 Dec 2012 01:00 PM PST
OX, a street artist in Paris, paints signs so that when they're photographed from the right angle, they interact with the world. Here are some of his most recent alterations to Paris and Troyes.
Artist's Website (Translation) -via Rebel Art
A Short Course on the Mayan Calendar and the Apocalypse
Posted: 19 Dec 2012 12:30 PM PST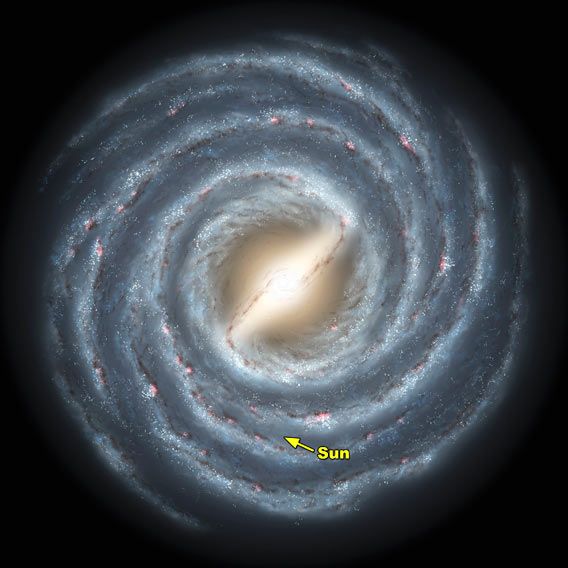 Dr. Phil Plait wrote a book called Death From The Skies, in which he details the many ways the Earth could be destroyed by astronomical events. But even he isn't worried about the world ending anytime soon, because he knows the odds -they're "astronomical." So why are people still talking about the December 21st apocalypse? Because they misunderstand what the Mayan calendar actually says.
It had as its basic units a day (called a k'in) and a 360-day period called a tun. The Maya understood that a physical year was five days longer than a tun, and had other calendars to deal with that. They had longer units, too, like the ka'tun—just shy of 20 years—and most importantly for apocalypse aficionados, the b'ak'tun—roughly 394 of our years. The starting point for their calendar (Year Zero, if you like) is 3114 B.C., the date they figured the Earth was created.

Knowing all this, we can match their calendar to ours and convert any date they used to our more familiar system. If you do the math, you'll find that we are nearing the end of the 13th b'ak'tun. In fact, it ends on Dec. 21, 2012.

That's this Friday. Cue the spooky music.

The thing is, there is no suggestion, not even a hint, in Maya writing that they thought the end of this current b'ak'tun had any connection to doomsday. It's entirely possible it may have even been thought of as a time of celebration (just like we celebrate New Year's Eve).

The Maya also had bigger units of time, including the piktun (which was either 13 or 20 b'ak'tun), and the alautun, which was—get this—63 million years! So it doesn't sound like they were predicting the end of the world ever, let alone by this weekend.
At Bad Astronomy, Plait goes on to explain how other doomsday theories came about and were debunked in the past -and present. And, of course, we'll see more in the future. But as Douglas Adams once said, "Don't Panic." Link

(Image credit: NASA/JPL-Caltech)
Walking Dead Christmas Special
Posted: 19 Dec 2012 12:00 PM PST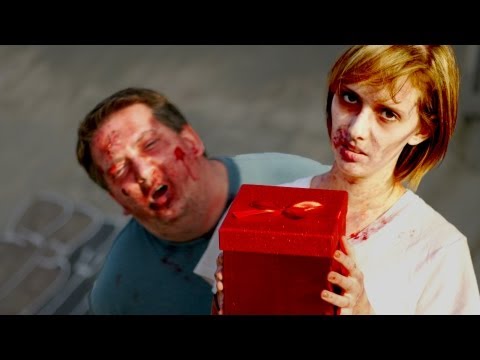 Jason Inman wrote and directed this fan-made Walking Dead Christmas special because he didn't feel like waiting until 2013 for more of his favorite shambling zombie show.
It's a slick looking production for a fan made film, it's pretty darn funny in places and should get all you zombie lovers out there in the holiday spirit.
--via GeekTyrant
Posted: 19 Dec 2012 11:30 AM PST
Mad scientist Samantha Claridge combined two major forces of the 1980s, My Little Pony and the Care Bears, into these monstrously cute custom toys. They need just a touch of Rainbow Brite and Strawberry Shortcake.
Military Experiments on Fruitcake
Posted: 19 Dec 2012 11:00 AM PST
The following is an article from The Annals of Improbable Research.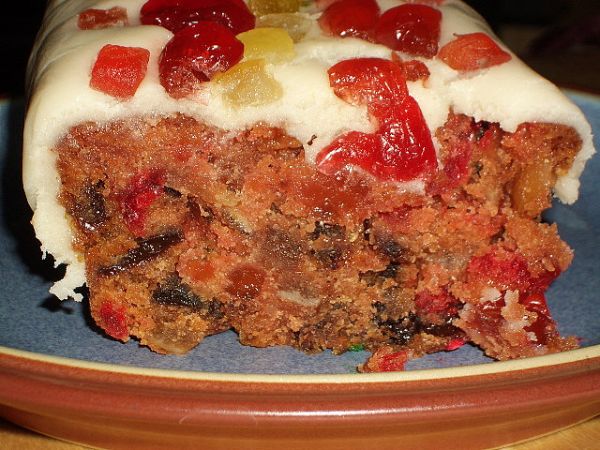 (Image credit: Flickr user Mark Giles)
During the 1970s and 1980s the US military conducted a series of tests on fruitcake, the long-lasting holiday comestible. They issued at least two reports. Here's a look at the first report:
"Nutritionally Fortified Fruitcake (Thermoprocessed, Flexibly Packaged) Developed for Shuttle Flight Use," T. Branagan, NATICK/TR-82/004, June 1981. (AD A129 878).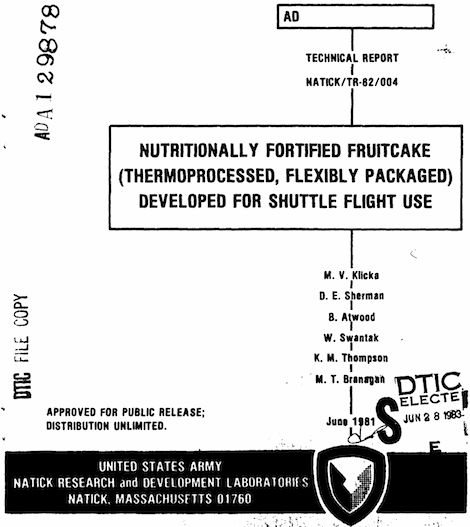 The report features these lyrical passages:
NASA asked Natick Laboratories to develop a contingency ration that would meet and retain 100 percent of the Recommended Daily Allowance (RDA) and maintain consumer acceptability under ambient storage conditions for three years. NASA chose flexibly packaged fruitcake, a single food, as the approach to this ration. The desired fruitcake was to be nutritionally complete, meeting the 1968 RDA for males 22-35 years of age (700 grams supplying 2800 calories, 65 grams protein, nine vitamins and at least four minerals). The fruitcake was fortified with vitamins (A, C, thiamin, riboflavin, niacin, pyridoxine and B 1 ), calcium and magnesium….

Each acceptance test consisted of 36 untrained consumers selected at random from the 400-member NLABS Food Acceptance Panel. Samples of both fruitcakes were rated on a nine-point hedonic scale…

CONCLUSIONS:

1. The concept of using fortified fruitcake as a single food contingency ration is sound….

4. The fortified fruitcake developed by NLABS far exceeded NASA's high temperature stability requirements, retaining acceptability and meeting RDA nutrient requirements throughout one year's storage at 380C….

6. Thermoprocessed flexibly packaged fruitcake, receiving a "like moderately" hedonic rating at zero time, will drop one scale point to "like slightly" after three years at 4*C and 21*C or six months at 380C. It will drop approximately two hedonic scale points to "neither like nor dislike" after 12 months at 38*C.
The following charts illustrate the "mean consumer acceptance ratings of fortified and unfortified fruitcake":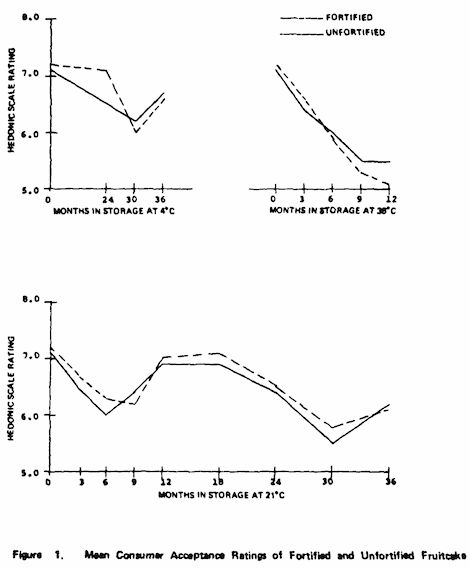 This is part 2 of our look at the US military's tests, conducted at their laboratories in Natick, Massachusetts, during the 1970s and 1980s, on fruitcake, the time-honored holiday comestible. They issued at least two reports. Here's a look at their second report:
"Effects of Storage Time and Temperature on Nutritional Content of Fortified Fruitcake" [Final report 1982-1984], Ann Morrill, Mary V. Klicka, Doris E. Sherman, Maureen T. Branagan and Ivy Fossum, report ADA191995, July 1, 1987, 29 pages.
The authors explain:
Fortified fruitcake was accepted by astronauts on Apollo 17 [the last of America's lunar manned missions], permitted on SkyLab as a Christmas treat, included on the Apollo-Soyuz menu, a component of Orbital Flight Test menus, and is available for shuttle flight menu use. Results from earlier storage studies indicated that although fruitcake retained consumer acceptability throughout storage, fortification levels of some nutrients were inappropriate. This report describes the results of a two-year follow-up study on fruitcake with some alterations in nutrient fortification levels…. Fruitcakes were stored for two years at 4 C and 21 C, and one year at 38 C….

CONCLUSIONS: Fortified fruitcake is an adequate carrier of vitamin A, thiamin, riboflavin, niacin, pyridoxine, and vitamin E. It is not adequate for vitamin B12, folacin, and ascorbic acid….

The authors wish to acknowledge gratefully the contributions of Mrs. Nancy Kelley. Mr. Henry Russell. and Mr. Henry Morgan in the production and packaging of the fruitcake.
(Thanks to investigator Brenton R. Stone and the excellent librarians of his acquaintance for bringing this to our attention.)
BONUS SONG: "Fruitcake" by The Superions: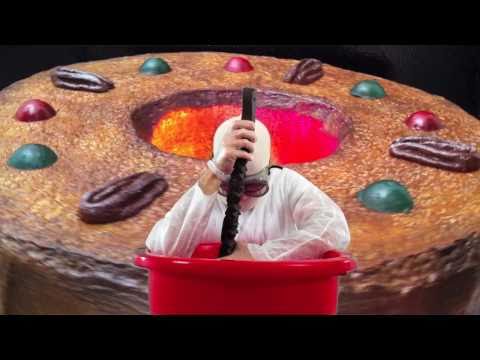 (YouTube link)
_____________________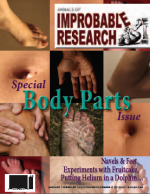 This article is republished with permission from the January-February 2012 issue of the Annals of Improbable Research. You can purchase back issues of the magazine or subscribe to receive future issues, in printed or in ebook form. Or get a subscription for someone as a gift! Visit their website for more research that makes people LAUGH and then THINK.
App-ocalypse: Essential End of The World Apps
Posted: 19 Dec 2012 10:30 AM PST
12 Proposed Disney Attractions That Were Never Completed
Posted: 19 Dec 2012 10:00 AM PST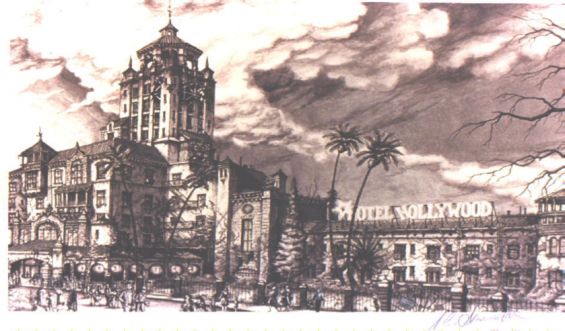 Did you know the original Tower of Terror was supposed to involve Mel Brooks? Or that Disneyland almost had an Edison Square? Throughout the years, imagineers had plenty of ideas that never transpired and Mental Floss has a great list of some of the most interesting projects that never happened.
The Scientific Reason Why Reindeer Have Red Noses
Posted: 19 Dec 2012 09:30 AM PST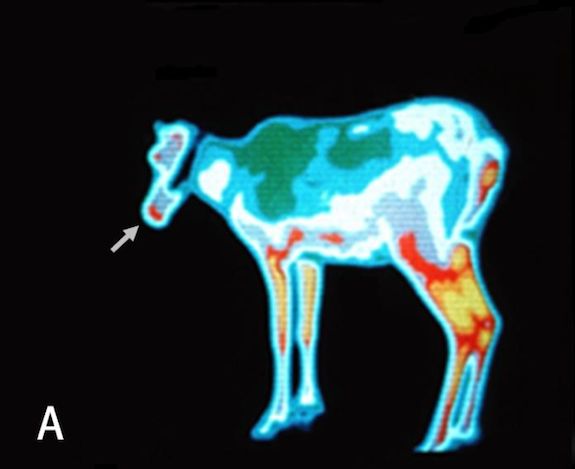 We've all heard the story of Rudolph, the reindeer that saved Christmas because of his bright red nose. But while a nose that shines like a beacon through the fog may be the stuff of fantasy, Rudolph is far from the only reindeer with a red nose.
Of course, the story was rooted in myth. But there's actually more truth to it than most of us realize. A fraction of reindeer—the species of deer scientifically known as Rangifer tarandus, native to Arctic regions in Alaska, Canada, Greenland, Russia and Scandinavia—actually do have noses colored with a distinctive red hue.

Now, just in time for Christmas, a group of researchers from the Netherlands and Norway have systematically looked into the reason for this unusual coloration for the first time. Their study, published yesterday in the online medical journal BMJ, indicates that the color is due to an extremely dense array of blood vessels, packed into the nose in order to supply blood and regulate body temperature in extreme environments.
How did they determine this? The study involved infrared imaging, comparing reindeer and human noses, and putting reindeer on a treadmill! Who says science isn't fun? Read all about the study at Surprising Science. Link

(Image credit: Ince et. al.)
Let the Force Be With Your Golf Clubs
Posted: 19 Dec 2012 09:00 AM PST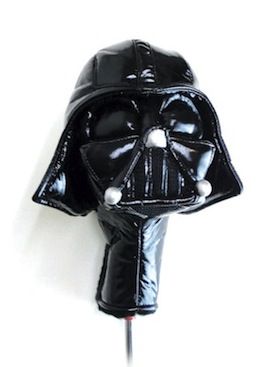 Star Wars and golfing: they simply go hand in hand. It's now possible to choose from likenesses of Darth Vader, Chewbacca, Yoda, a Storm Trooper or R2D2 as a covers to protect your golf clubs. Now all that's needed is a landspeeder golf cart and then you're ready for Masters (of the tournament and Jedi variety).

See available outlets at Golf Digest. Link
Start Your Morning Off Right With Ice Cream
Posted: 19 Dec 2012 08:30 AM PST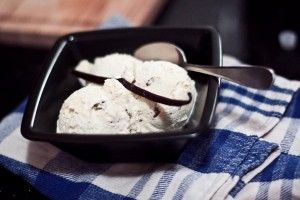 Breakfast is the most important meal of the day, but if you just aren't content with the calories and cholesterol in bacon and eggs, then perhaps you should try adding some cream and sugar to turn the mixture into ice cream. It certainly would be an easy way to get the kids to eat breakfast.
Posted: 19 Dec 2012 08:00 AM PST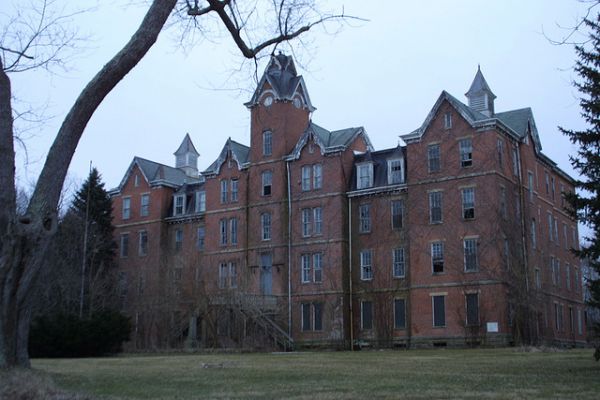 The public poorhouses that you read about in Dickens novels are gone, having been replaced with welfare hotels, housing projects, and homeless shelters. The Knox County Poorhouse in Ohio was once such an institution.
Constructed in 1875, Knox County Poorhouse sheltered the poor, homeless and orphaned. During a time when mental illness was still considered innately wrong, parents would often abandon children whose behaviour deviated from what was considered "normal". Many of the rooms were occupied by the elderly who simply didn't have the means to support themselves. Rooms were overrun with occupants, leaving staff unable to provide an acceptable standard of living.
Reused as a Bible college since then, the structure has been empty for decades. The delapidated building is rumored to be haunted by the tortured souls who lived and died there. And thanks to urban explorers, you can take a look inside in a series of photographs at Urban Ghosts. Link

(Image credit: Flickr user Justin Masterson)
You are subscribed to email updates from Neatorama
To stop receiving these emails, you may unsubscribe now.
Email delivery powered by Google
Google Inc., 20 West Kinzie, Chicago IL USA 60610