---
In 1921, This Man Was Judged as the World's Greatest Kisser
Posted: 15 Dec 2012 04:00 AM PST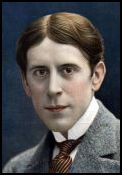 But only because I had not yet been born. According to the 19 September 1921 issue of the Minneapolis Tribune, a prestigious panel of experts judged French actor André Brulé the greatest kisser in the world:
According to the jury, Brulé's perfect kiss was according to the following procedure. He took careful aim, and then with his right arm waistward and his left foot used as a pivot, swung suddenly, implanting the kiss exactly in the middle of the mouth. The advantage of this method, which, it is declared, requires long practice, is that the girl has no time to escape.
Berenger's style consists in seizing the chin softly but firmly in the left hand, while the right hand behind the neck insinuates the head forward.
The jury styled the American kisses as "flaccid," the Russian "eruptive," the Italian "burning," the English "tepid," the Spanish "vampirish" and the French "chaste."
Posted: 15 Dec 2012 03:00 AM PST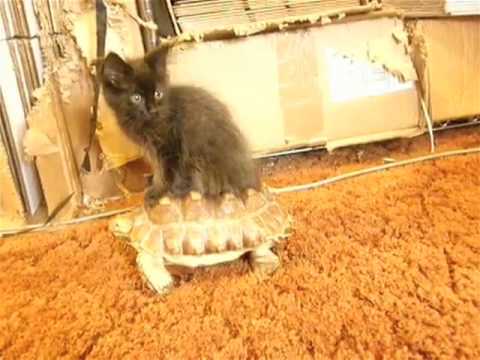 (YouTube link)
He has a killer ride -for a kitten! But you know he's thinking of that Roomba he asked Santa to bring him for Christmas. -via Everlasting Blort

Posted: 15 Dec 2012 02:00 AM PST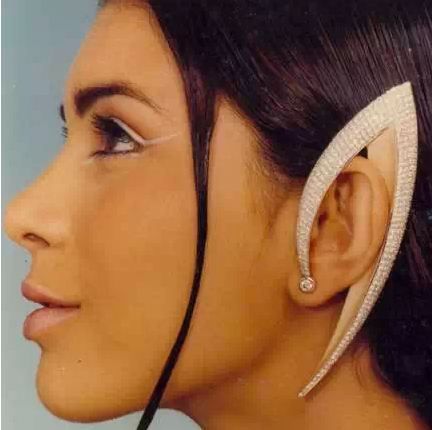 If Nature didn't give you lovely pointed ears, accentuate what you have with these earrings that will accelerate any Vulcan male's seven year itch. Raja Gondkar, a designer in Mumbai, won a fashion award for these bridal earrings.
Link -via When Geeks Wed
Posted: 15 Dec 2012 01:00 AM PST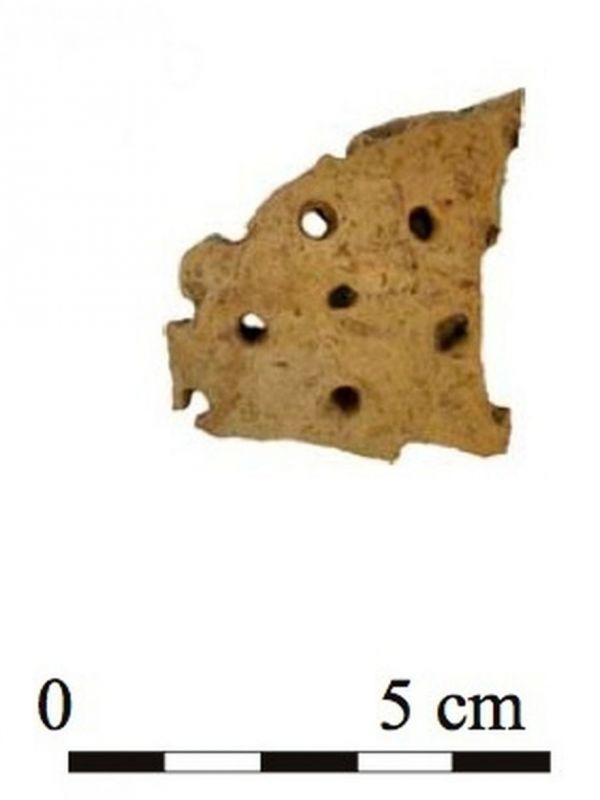 The question of when -and how- humans first started making cheese has confounded archaeologists. Cheese=making was a big step for civilization, as it allowed lactose-intolerant adults to consume a dairy product, and it was a way to preserve nutritious milk for much longer than otherwise possible. We still don't have the answers, but another clue in the history of cheese has been discovered. According to a new paper in the journal Nature, evidence of cheese-making can be found in 7,000-year-old clay pots.
Melanie Salque is the paper's lead author and a chemist at Bristol University in England. She says some of the first clues of Neolithic cheese-making were a bunch of strange clay vessels unearthed by archaeologists in the 1970s in Northern Europe. "They were very peculiar because they had very small holes in them," says Salque.

Peter Bogucki, a Princeton archaeologist who dug up these pots, says they baffled him and his colleagues. Some thought the sieves might have been used to hold hot coals, or strain honey, or prepare beer. But Bogucki wondered if maybe they had something to do with cheese.

For decades there was no way to prove his pots were ancient cheese strainers. Now new techniques have finally allowed researchers to analyze residue that had seeped into the clay. And they found that its chemical signature matched cow's milk.
Read more about the discovery at NPR. Link -via the Presurfer

(Image credit: Nature)
Amazing Basketball Player Has Only One Hand
Posted: 15 Dec 2012 12:00 AM PST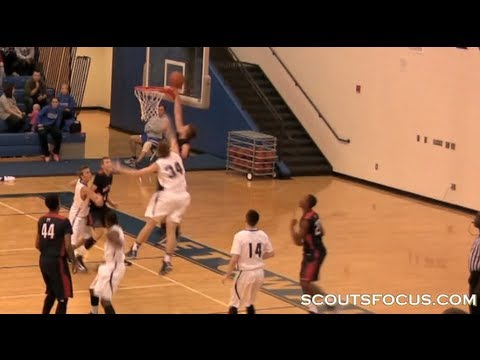 (Video Link)
16-year old Zach Hodskins of Milton High School in northeastern Georgia was born with only one hand. But he's so good that have to watch carefully to even notice.
-via Daily of the Day
Bucks Burnett: The Guru of the Eight-track Tape
Posted: 14 Dec 2012 11:00 PM PST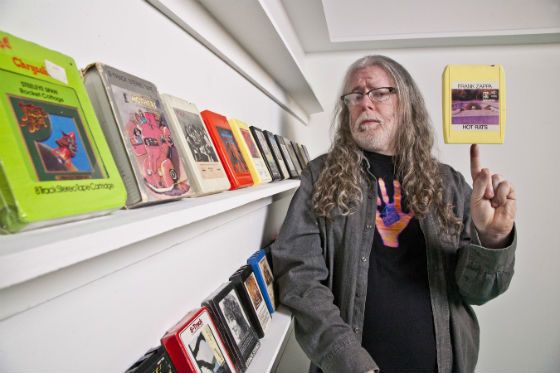 Bucks Burnett has a lot of eight-track tapes -enough to stock the world's first eight-track museum! That one is on Texas; now Burnett is opening a second eight-track museum in Roxbury, New York. Burnett sat down for an interview about his retro passion for Stereo 8 tapes and his museums.
Well, they couldn't be more different. The Dallas location is considered the mothership. That's where I have the master collection of, say, 3,000 of the best eight-tracks ever made, plus 5 or 10 of the worst. The Roxbury location is more about the hardware. In the Roxbury museum, we've constructed a physical walk-through timeline of most major formats throughout the last 120 years or so, from the wax cylinder of the 1870s on up through the iPod. They're all in perfect working order, so we can demonstrate how a wax cylinder, 78 player, eight-track, or reel-to-reel sounds. We provide that as a sort of public service to really give people a visual and audio education of what music has sounded like throughout the decades.
Burnett also explains why the rarest eight-track he has is so rare, and lots more you didn't know about the history of recorded music, art Collector's Weekly. There's also a bonus video tour of the museum. Link
Richard Kirkland, The Angel of Marye's Heights
Posted: 14 Dec 2012 10:00 PM PST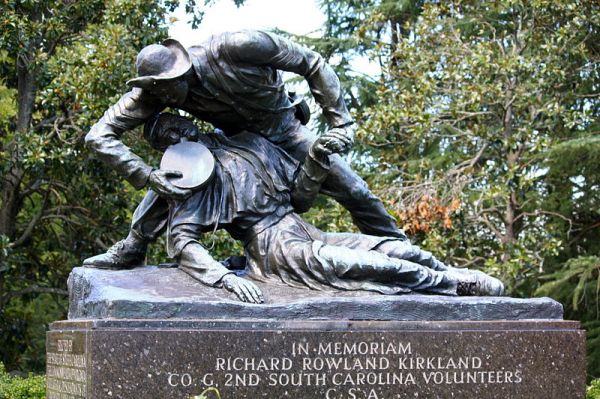 150 years ago today, the Army of the Potamac and the Army of Northern Virginia were locked in a bloody slaughter near Fredericksburg, Virginia. On the third day of the five day engagement, a Union assault on Confederate positions at Marye's Heights was repulsed, leaving thousands of dead and wounded Union troops in the no-man's land that formed between the two armies after that fight.
Sergeant Richard Rowland Kirkland, CSA, could not help but feel compassion for his wounded enemies, crying out helplessly for water. With difficulty, he acquired permission to take water out to the Union wounded:
Securing some dozen canteens or more, Kirkland soon amazed thousans of men on both sides, as he climbed the wall and began carrying out his errand of mercy. At first the Union forces believed that he was attempting "to rob the dead and wounded," and thus began shooting at the "Good Samaritan" soldier. Soon, however, his true motives were discovered and his actions were admired and cheered by the enemy and his fellow Confederates. For more than an hour and a half, Kirkland brought relief to the prostrate foe. The "Angel of Marye's Heights" soon became a legend in both armies, and today a bronze statue stands in front of the stone wall at Fredericksburg, Virginia, depicting him lifting the head of a wounded Union soldier, to give him a drink of refreshing water.
Link -via Borepatch | Photo: Cowpie21
Posted: 14 Dec 2012 09:00 PM PST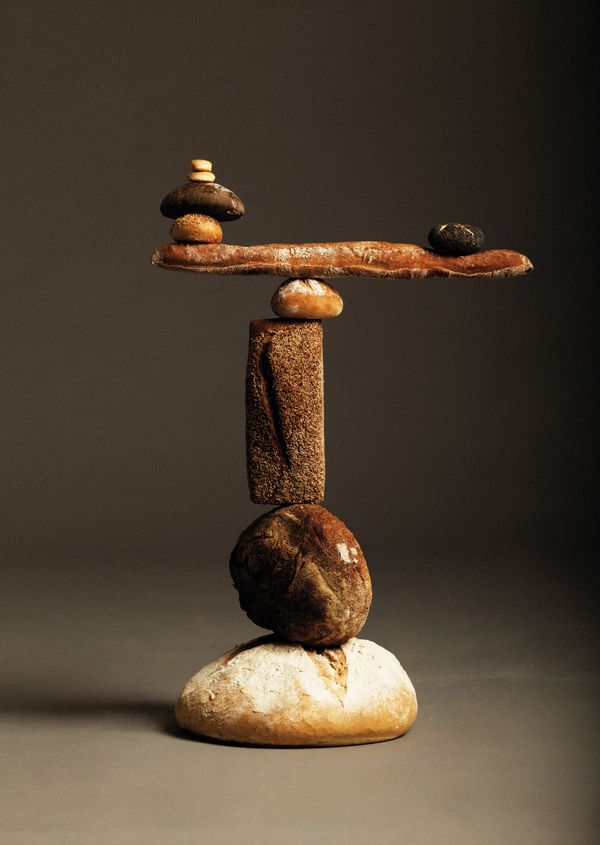 Photographer Nacho Alegre, along with graphic designers Ana Dominguez and Omar Sosa, came up with a bright idea for photographing bread- stack the loaves into leaning towers and capture the crusty balancing act for Apartamento magazine.
Somewhere a bakery window designer will be inspired by these layouts, and the balance of bread will be restored...
Link --via My Modern Met
Woman Can Write in Two Different Languages at the Same Time
Posted: 14 Dec 2012 08:00 PM PST

(Video Link)
It's hard enough to write with both hands at the same time. But Chen Siyuan of Handan, China can do even more: she can simultaneously write Chinese with one hand and English with the other hand.
Link (warning: auto-sound) -via Marginal Revolution
Posted: 14 Dec 2012 07:00 PM PST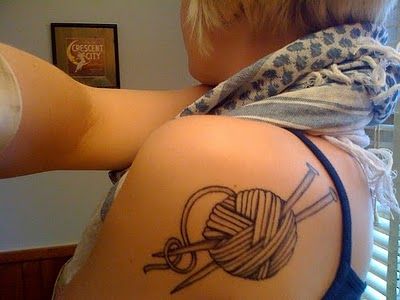 If you've been around Neatorama for some time, you probably know knitters can be hardcore. Some wear their pride on their skin, with tattoos that speak of their passion. The Knitting Needle and the Damage Done has ten examples of yarncraft tattoos. Link -via Everlasting Blort
Posted: 14 Dec 2012 06:00 PM PST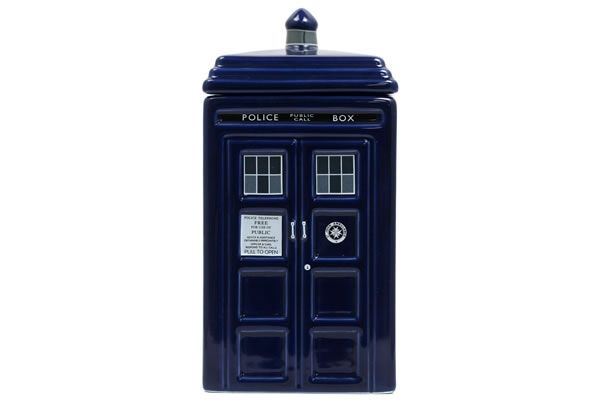 Want to give a sweet treat to your favorite Doctor Who fan? Get them the TARDIS Ceramic Cookie Jar from the NeatoShop. This delightful jar makes a wonderful gift. You might, however, want to warn the recipient that cookies have a tendency of mysteriously disappearing from inside this jar.
Be sure to check out the NeatoShop for more great Doctor Who items.
Posted: 14 Dec 2012 06:00 PM PST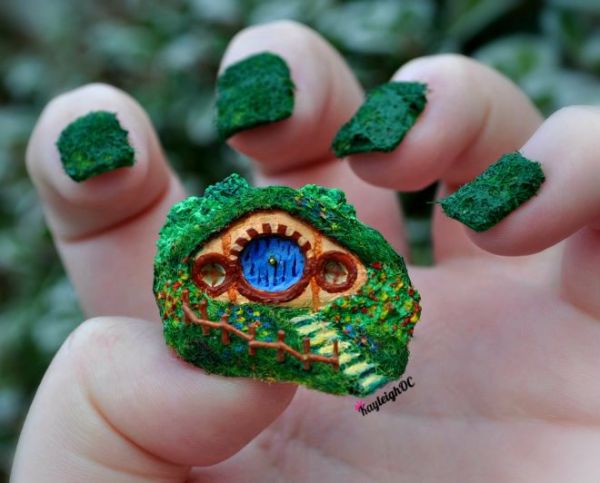 It was a hobbit-nail, and that means comfort. But perhaps some difficulty typing. Nail art maestro Kayleigh O'Connor added Bag End to her thumb along with some pleasant greenery from the Shire. She writes:
I've never tried anything on this scale before. It's a solid, 3D nail which is supposed to resemble a little Hobbit-hole. It's about an inch long and an inch high, made using clay, fake grass stuff and acrylic paints/nail varnishes.
O'Connor also made an impressive set of Gandalf nails.
Posted: 14 Dec 2012 05:00 PM PST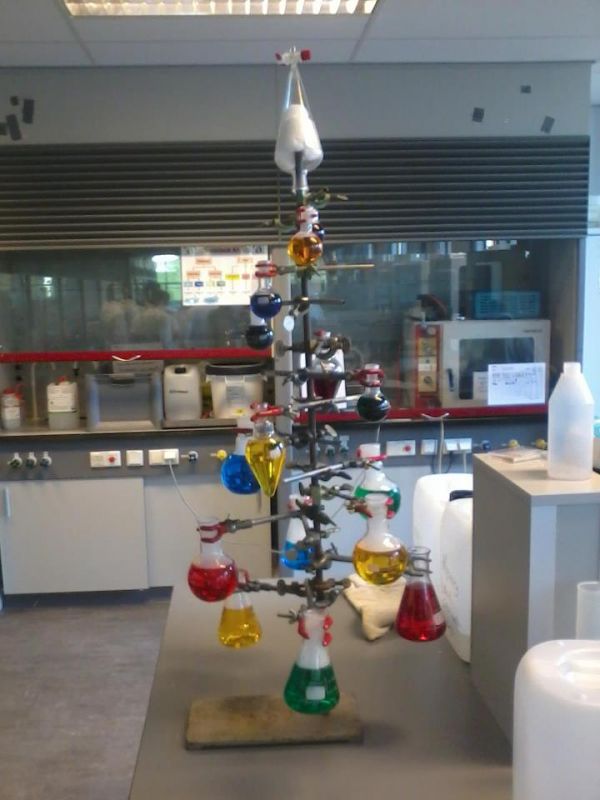 The folks in the chemistry lab at Avans University of Applied Sciences have the Christmas spirit! Not only appropriate, but a fine example of making do with what you have. Link
<i>Adventure Time</i> Wedding Cake Topper
Posted: 14 Dec 2012 04:00 PM PST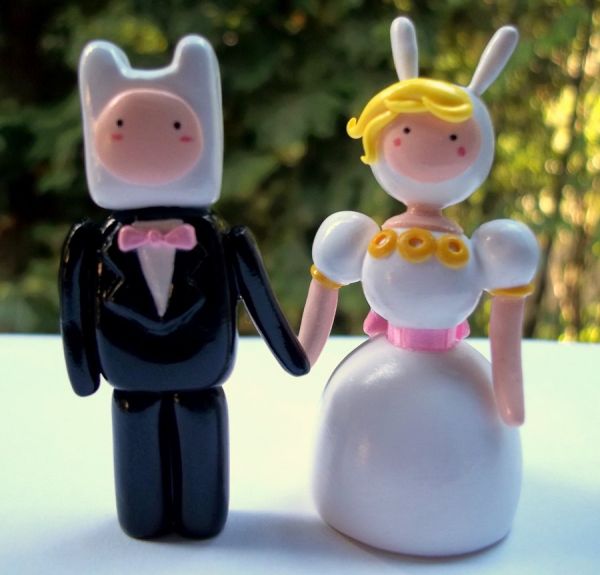 Well, of course it was Finn and Fionna! I know: a lot of people (including, embarrassingly, me) predicted that Finn and the Hot Dog Princess would ultimately tie the knot. But ImSodaHyper guessed right and made this wedding cake topper out of polymer clay for the happy couple.
P.S. Check out our Adventure Time gear in the NeatoShop!
Posted: 14 Dec 2012 03:00 PM PST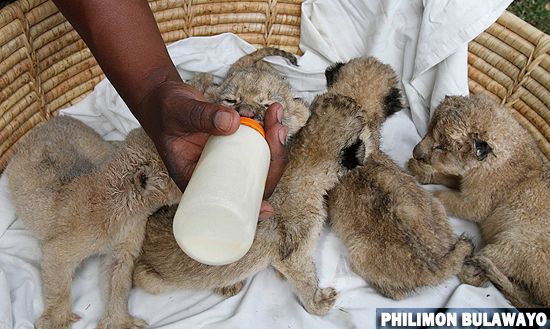 A lioness named Pasha in Zimbabwe has given birth to a record litter of eight cubs! Pasha lives at the Lion and Cheetah Park near Harare. Lions normally give birth to two cubs at a time.
Dr Hillary Madzikanda, the Zimbabwe National Parks and Wildlife Management Authority's head of scientific services gushed: "This has never happened in the history of lions, the world over. It is actually a world record."

The previous known highest number of cubs in one litter was recorded in China only in July this year when a lioness gave birth to six cubs.

Dr Madzikanda explained: "Normally, you get two cubs per litter and getting four is even very lucky. This one is a record. It is an achievement for this lioness.

"Surprisingly, the lioness was on a contraceptive pill."
The cubs appear to be gaining strength, and are being fed bottles of formula. Link -via Arbroath

(Image credit: Philimon Bulawayo)
Posted: 14 Dec 2012 02:00 PM PST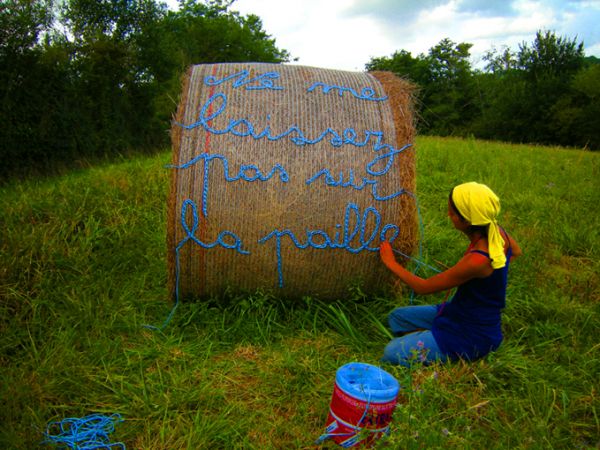 There's little information available in English, but it appears that Stéphanie Cailleau believes in taking embroidery out into the world. A capital idea! She's marked this bale of hay with the prudent advice "Don't let me on the straw!"
Artist's Website (Translation) -via Lustik
Posted: 14 Dec 2012 01:30 PM PST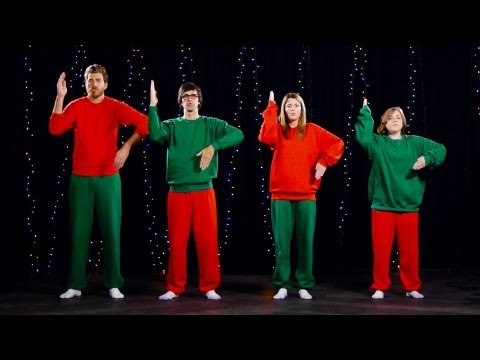 (YouTube link)
He's so festive, he's going to get himself arrested! Rhett & Link are singing the praises of sweatshirts and sweatpants for Christmas -and other holidays! -via Daily of the Day
Posted: 14 Dec 2012 01:00 PM PST
The mysterious ShinodaGE, a "brony graffiti artist," inscribed these images in Trelew, Argentina. Street art has long served as the vanguard of emerging, revolutionary movements.
The bronyhood is rising.
You can't stop it.
The $5,000 Toilet that You Control with Your Smartphone
Posted: 14 Dec 2012 12:30 PM PST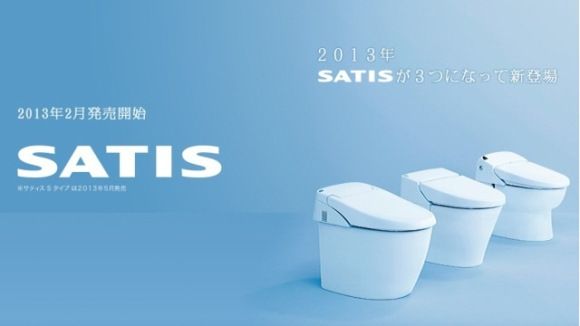 At long last, a breakthrough in totally unnecessary toilet design. If you're in the market for a porcelain throne that not only plays music while you do your business but also raises and lowers the seat, flushes and turns on the bidet via wireless command from an accompanying app, then maybe wait a few months. The SATIS line of toilets from Japanese brand Inax will launch in February 2013, and in addition to the aforementioned features, will offer energy and water consumption info, programmable personal settings, and built-in speakers for the ideal bathroom experience.
All of this, and the SATIS will also "honorably accept your waste." How have we lived so long without this? Video and even more info on RocketNews.
Pepsi and Chicken Flavored Potato Chips
Posted: 14 Dec 2012 12:00 PM PST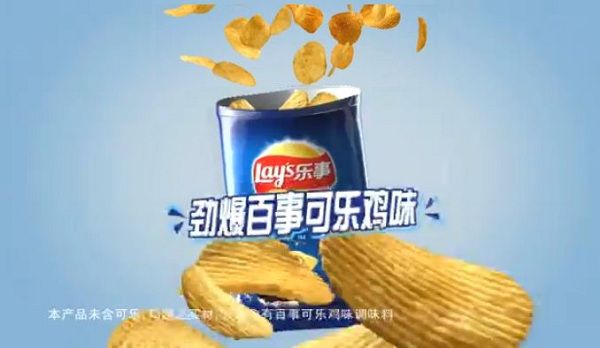 That's not drinking Pepsi while eating chicken flavored potato chips, but potato chips that are infused with Pepsi flavoring and chicken flavoring. Yummy! This product of both Lay's and PepsiCo will soon be available in China:
Cola chicken is a common recipe in China, with chicken wings tossed into a wok and caramelized in soy sauce, spices and cola. In potato-chip form, the flavor is vaguely similar to barbecue with a sugary aftertaste. If there's any hint of Pepsi, it's fleeting and lacks fizz.
Link -via Foodbeast | Image: BBDO
Posted: 14 Dec 2012 11:30 AM PST
Batman and Superman Crew Socks
Posted: 14 Dec 2012 11:00 AM PST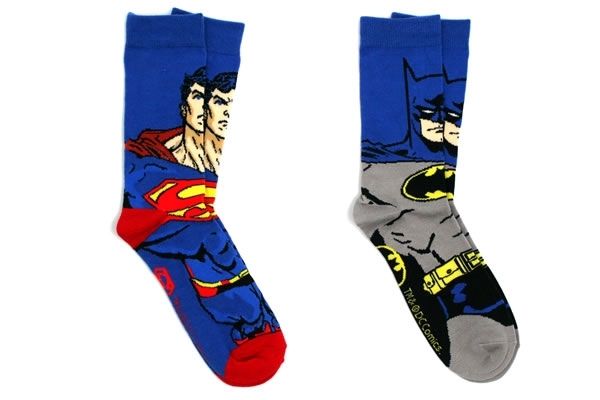 Batman and Superman Crew Socks
Are you in pursuit of the perfect pair of socks? Do yourself a real justice and get the Batman and Superman Crew Socks from the NeatoShop. This super set of socks includes one pair of Batman socks and one pair of Superman socks. These socks are bound to make you feel downright heroic.
Be sure to check out the NeatoShop for more great Footwear!
2,000 Ping Pong Balls and 30 Teachers in Zero Gravity
Posted: 14 Dec 2012 11:00 AM PST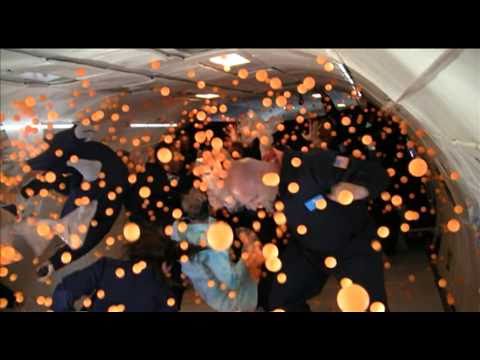 (Video Link)
Kids, would you like to see your teacher throw up on camera? The Northrop Grumman Foundation is here to help. Or was. Sadly, the Weightless Flights of Discovery Program was shut down last year. But while it operated, the program put teachers into vomit comets. Here's a flight from 2010 that also involved a lot of ping pong balls.
Link -via It's Okay to Be Smart
Posted: 14 Dec 2012 10:30 AM PST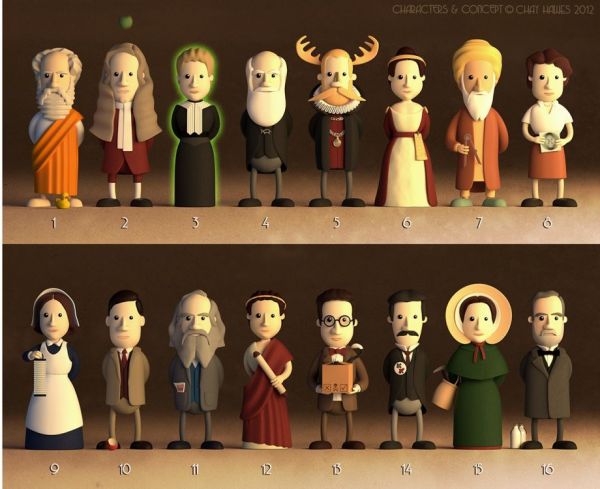 Illustrator Chay Hawes created these images of sixteen well-known scientists from history. How many can you name? See a larger version at his website. Chay will post the answers later, so you can guess without the temptation to peek. Link
Amazing Pop Culture Paper Sculptures
Posted: 14 Dec 2012 10:00 AM PST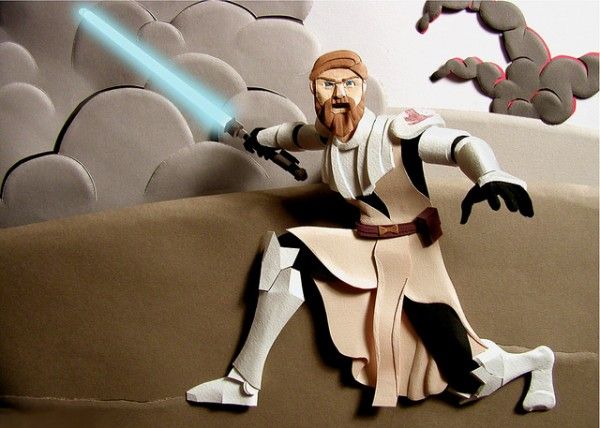 Artist Cheong-ah Hwang has been perfecting her paper sculpting skills since childhood, and her works feature characters that look like they're leaping off the page.
From superheroes to storybook scenes, these are some seriously cool paper sculptures!
Link --via Nerd Approved
Posted: 14 Dec 2012 09:30 AM PST
Posted: 14 Dec 2012 09:00 AM PST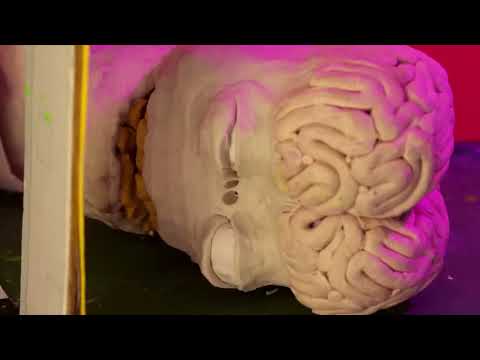 (YouTube link)
Lee Hardcastle is back with an ultra-violent claymation encounter between a friendly suburban father and a horde of extraterrestrials. Contains NSFW language. -via b3ta
Santa With A Candy Cane Mohawk
Posted: 14 Dec 2012 08:30 AM PST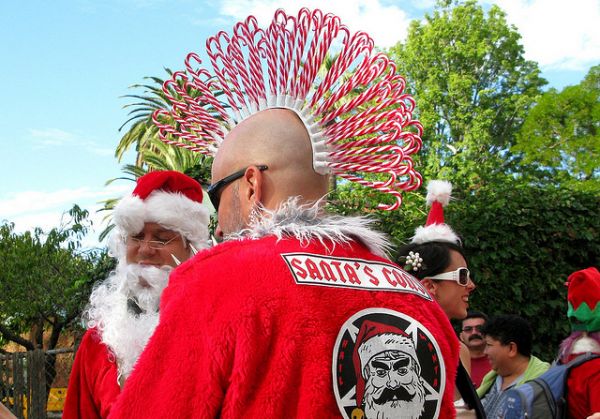 Santa Claus is trying to update his image, so he's traded his long white locks for a candy cane mohawk!
Santa doesn't look as warm and cuddly with his new hardcore 'do, what's next- replacing the reindeer with flying choppers?
Link --photo by Caro Scuro
You Too Can Dress Like Luna Lovegood
Posted: 14 Dec 2012 08:00 AM PST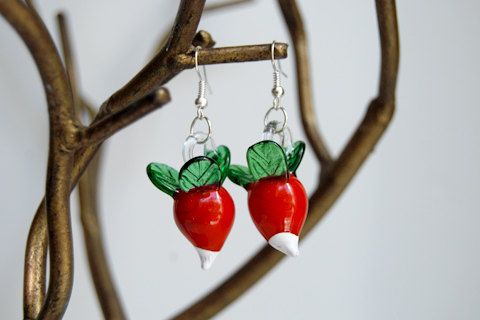 Dirigible Plums can help you accept the more extraordinary things in the world, so if you want to be as open minded as Luna Lovegood, these earrings just might help.
University Of Chicago Got A Package Addressed To Indiana Jones
Posted: 14 Dec 2012 07:30 AM PST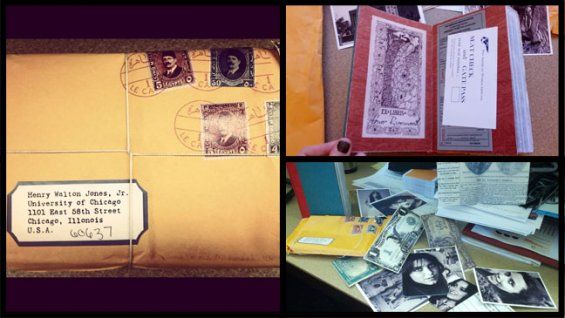 When a package arrived at the University of Chicago addressed to Henry Walton Jones, Jr. (aka Indiana Jones), eyebrows were raised.
When they opened the package and found a bunch of stuff directly related to Indiana Jones movie mythology inside a manila envelope mystery began.
Here's more on the mystery package:
Inside the manila envelope secured with string, school employees found a treasure of meticulously executed Jones lore brought to life, including a journal penned by Abner Ravenswood -- Indy's academic mentor and father of his Raiderslove interest, Marion Ravenswood.

"The book itself is a bit dusty, and the cover is teal fabric with a red velvet spine, with weathered inserts and many postcards/pictures of Marion Ravenwood (and some cool old replica money) included,"

The university has thrown it out to the Internet, in hopes of finding out just who is responsible for this extraordinary stunt.

"If you're an applicant and sent this to us: Why? How? Did you make it? Why so awesome? ... If you are an Indiana Jones enthusiast and have any idea who may have sent this to us or who made it, let us know that, too.... Any hints, ideas, thoughts, or explanations are appreciated," the school writes.

Anyone with any pertinent knowledge is prompted to forward what they know to a special email account set up in honor of the mysterious package: indianajonesjournal@uchicago.edu.
You are subscribed to email updates from Neatorama
To stop receiving these emails, you may unsubscribe now.
Email delivery powered by Google
Google Inc., 20 West Kinzie, Chicago IL USA 60610