---
A Few Things About Frank Sinatra
Posted: 12 Dec 2012 05:00 AM PST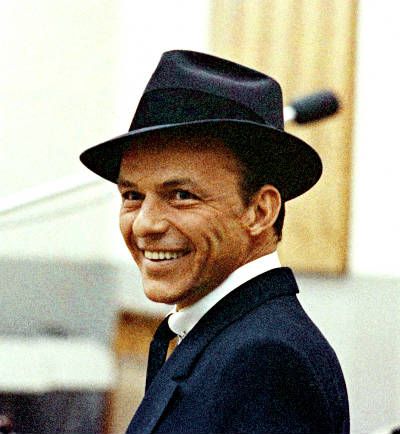 Neatorama presents a guest post from actor, comedian, and voiceover artist Eddie Deezen. Visit Eddie at his website.
This post was selected because today is the 97th anniversary of the Frank Sinatra's birth.

He was "the Chairman of the Board." "Old Blue Eyes." There is no debate about whether he was a great singer. That would be rather like debating whether Michael Jordan was a great basketball player. The debate is whether he was the greatest popular singer of all time. He also happened to be a brilliant, underrated movie actor. He was the ultimate "swinger," leaving countless swooning women and girls in his wake. He loved to brawl, and he loved his Jack Daniels. He was a completely original and unique character in the history of show business.

Okay, that being said, here's a few facts you may not have known about the one and only Mr. Frank Sinatra.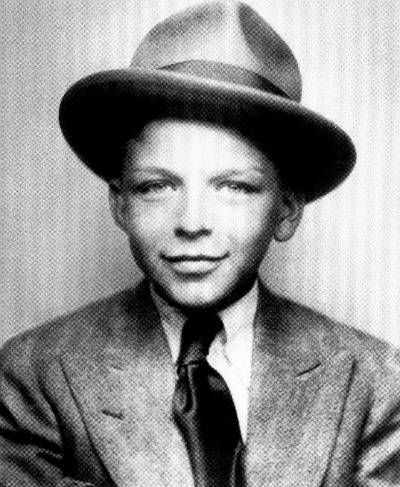 A forced delivery at birth left permanent scars on his neck and cheek and ruptured an eardrum. This eardrum injury is what kept Frank from enlisting and serving in World War II.

When Frank was born, his parents had wanted a girl. They had already picked out the feminine name "Frances," so when Frank was born, they changed the chosen name to "Francis" for a boy.

According to Mia Farrrow (who Frank had been married to briefly), Frank offered to have Woody Allen's legs broken for her after he found out Woody was having an affair with her adopted daughter Soon-Yi Previn.

Frank loved the color orange. It was his favorite color.

He permanently injured one of his fingers in a fight scene in The Manchurian Candidate (1962). He threw a karate chop and his hand went through a solid wooden table, breaking several bones in his little finger. The footage was left in the film.

In 1950, Frank attempted suicide by sticking his head in the kitchen stove and turning on the gas. The failed attempt occurred after a fight with Ava Gardner, who he was madly in love with. The two married the next year.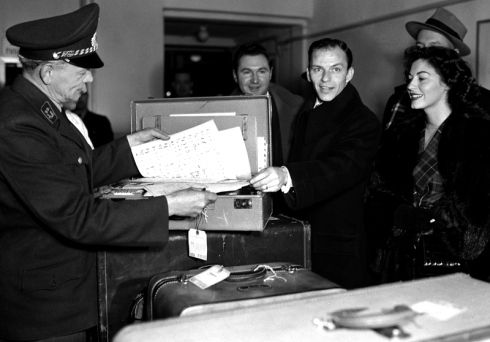 Frank was flat broke in 1951, so wife Ava Gardner had to pay for his plane ticket to Africa so he could accompany her while she was filming Mogambo (1953).
Although the song "My Way" is often thought of as his signature or theme song, at first he didn't want to record it. He thought the song was "self-serving and indulgent."

Frank suffered from severe insomnia. He enjoyed talking to people on the CB radio in the middle of the night. Late in his life came the computer era, and yes, Frank, like so many of us, enjoying using the internet and writing email messages in the middle of the night.

He loved playing with his beloved electric train set. He had a track set up that traced his entire career, starting at a replica of the Hoboken, New Jersey, train station.Many know that Frank won an Oscar for Best Supporting Actor for his performance in From Here To Eternity in 1954. But Frank had already won a special Oscar for a short film about intolerance called The House I Live In in 1946.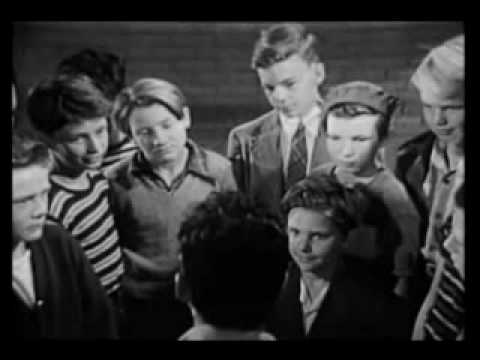 (YouTube link)
When actor Bela Lugosi died virtually penniless in 1956, Frank quietly paid for his funeral.

It was during the filming of a kidnapping scene for the movie Robin and the Seven Hoods (1964) that Frank found out that his son, Frank Sinatra Jr. had been kidnapped.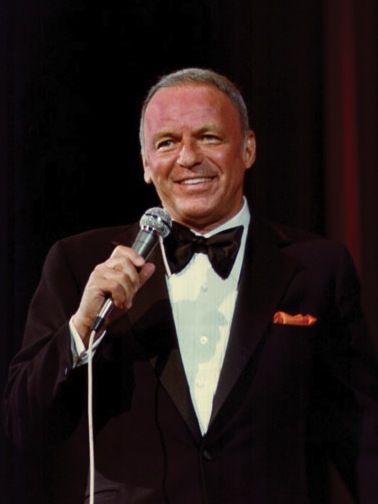 It was during the filming of a funeral scene for Robin and the Seven Hoods that he found out that his close friend, President John F. Kennedy, had been assassinated. For obvious reasons, the scene was never used in the movie.

Frank was the first choice to play Harry Callahan in the 1971 film Dirty Harry, but he had to bow out when he broke his finger.

Frank was offered the lead in the movie Death Wish (1974) but he turned it down and the role went to Charles Bronson instead.

Sinatra's epitaph: "The Best is Yet to Come."
Posted: 12 Dec 2012 04:00 AM PST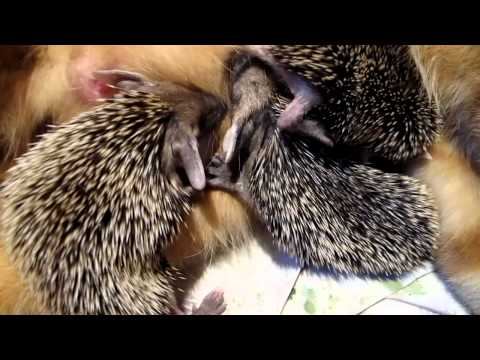 Yes, this is a cat grooming her own baby while nursing hedgehog babies at the same time. Now this is some serious mothering.
Axe-Wielding Octopus Wishes You a Merry Christmas
Posted: 12 Dec 2012 03:00 AM PST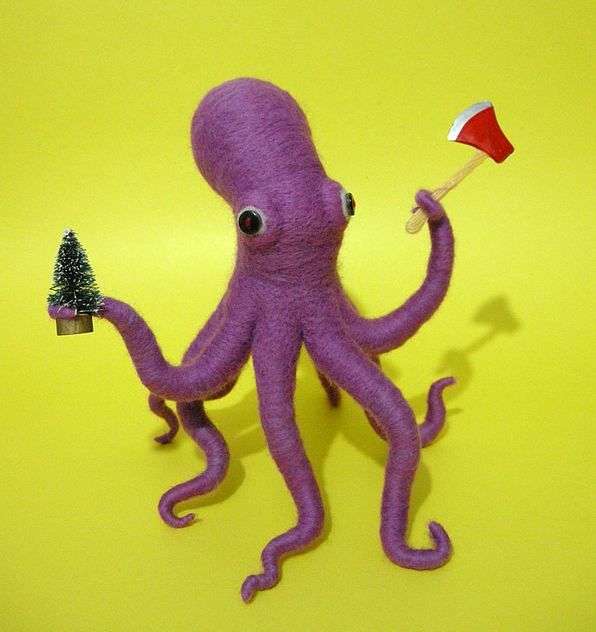 Hiné Mizushima, creator of marvelous, dark, and marvelously dark needle felted critters, made this festive octopus. Don't be scared! If he meant you harm, he'd be carrying more than one axe.
Artist's Website -via Ian Brooks
Posted: 12 Dec 2012 02:00 AM PST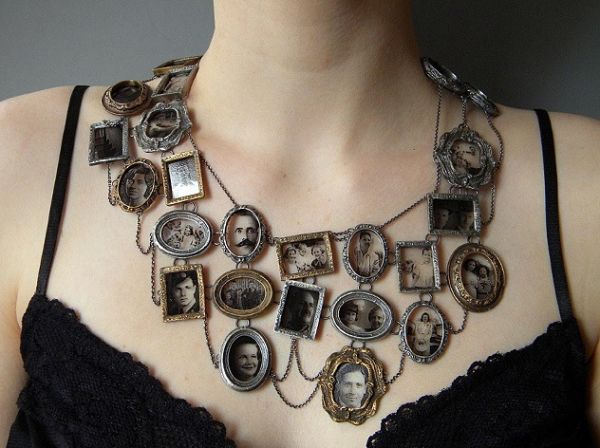 Ashley Gilreath made this necklace of photos of her ancestors, all in miniature, in dollhouse size frames.
This necklace was made to represent the memory of my grandparent's long staircase in their house. I want the viewer to see my history as the necklace wraps around, and to feel the sensation of climbing up and down the stairs as the images of my family line the walls. More importantly, I wanted my skin to show through as my family's skin, so that my stories, my life and who I am as an individual is shown as the sum of all of the people that came before me.
The work is titled I Am Who They Were. See more pictures at her website. Link -via Laughing Squid
Posted: 12 Dec 2012 01:00 AM PST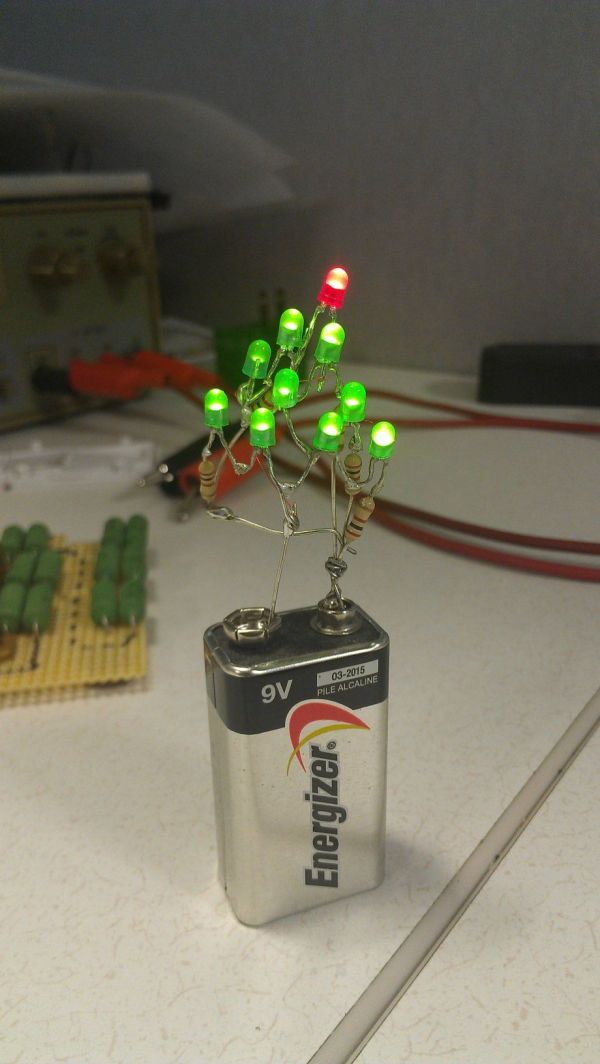 With a string of LEDs and a nine volt battery, redditor jingle_balls123 made a lit Christmas tree. He writes, "This is how I decorated my cubicle."
Perfect. Just perfect.
Posted: 12 Dec 2012 12:00 AM PST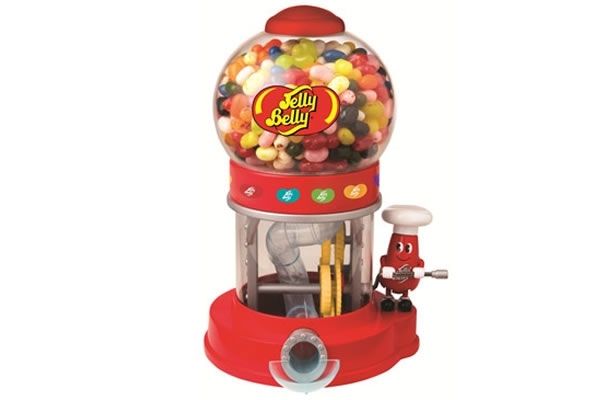 The holidays are here! Are you looking for a real sweet treat for your sweetie? You need the Mr. Jelly Belly Bean Machine from the NeatoShop. This delciously fun jelly bean dispenser is perfect for storing your favorite candy. Push the lever. Watch the gears go.
Be sure to check out the NeatoShop for more great Kitchen Stuff.
Posted: 12 Dec 2012 12:00 AM PST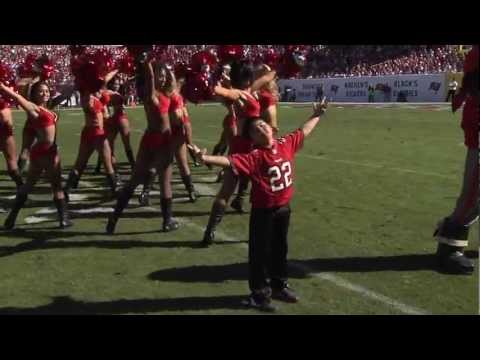 (YouTube link)
His name is Christian Bottger, but the Tampa Bay Buccaneers call him "Little Fear." The 10-year-old performed with the cheerleaders in front of a packed crowd and did the Dougie flawlessly. Little Fear has no fear! -via Daily Picks and Flicks
Posted: 11 Dec 2012 11:00 PM PST
That eternal question: Doctor...Hoot? We're closer to an answer, thanks to Kelsey Wailes. She sculpted a little ceramic owl for each incarnation of the Doctor (that we know about). They're made of sculpey and have fully rotating heads.
Link -via Nerd Approved
Golden Retriever Puppies Playing In The Snow
Posted: 11 Dec 2012 10:00 PM PST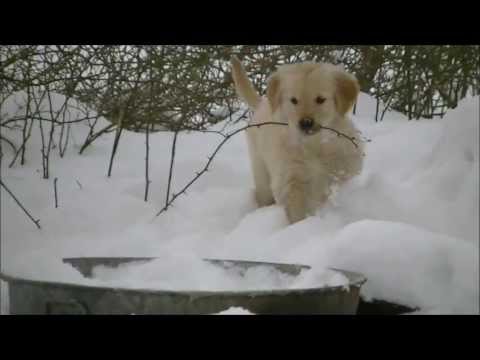 When winter storms and baby animals collide the results are breathtakingly adorable! Enjoy this idyllic video of golden retriever puppies romping around in the snow, created in hopes of finding new homes for the cute little pups. Needless to say it worked like a charm!
--via Tastefully Offensive
Posted: 11 Dec 2012 09:00 PM PST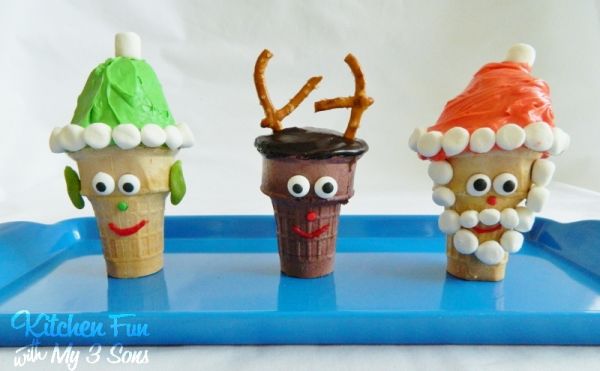 Jill of Kitchen Fun with My Three Sons is having a lot of fun with her boys this Christmas. She's already made them Rudolph the Red-Nosed Corndogs. She's also making sweeter treats, like these cupcake cones decorated to look like an elf, Rudolph and Santa.
The Best (Worst?) Typos, Mistakes, and Corrections of 2012
Posted: 11 Dec 2012 08:00 PM PST
Did I say my favorite year-end lists were science lists? I have to make an exception for the funniest typos, mistakes, and corrections of the year. After all, I make those mistakes all the time, but rarely are they humorous. The 16 items in this year-end list will make you glad you aren't in charge of a printed publication. Oh yes, and see how many intentional typos the Atlantic included "for solidarity." Link -via Boing Boing
Posted: 11 Dec 2012 07:00 PM PST

(Video Link)
"Hegel, I Goethe Goethe Goethe have you 'cause I Nietzsche Nietzsche Nietzsche so bad." In a triumph of misunderstood lyrics, Jeremy Boor sings a love song using the names of philosophers, most of them German and while occasionally stretching the definition of "philosopher."
Posted: 11 Dec 2012 06:00 PM PST
The holiday table decoration in Japan was made out of lobster parts. Clever or creepy? Or maybe delicious? Link
Posted: 11 Dec 2012 05:00 PM PST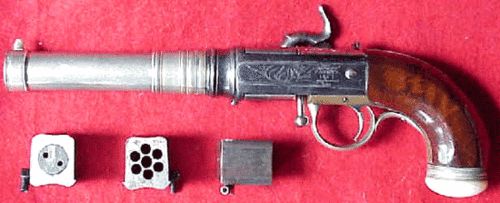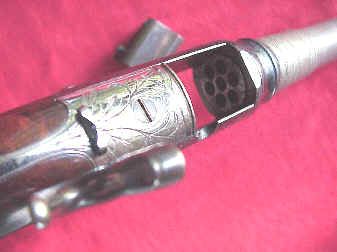 Before the modern era of firearms, gunmakers came up with ingenious ways of increasing the ammunition capacity and reloading speed of firearms. These efforts (and My Little Pony) I find a constant source of fascination.
This is the Harrington Volley Gun. It and similar percussion designs allowed a user to reload quickly by replacing the entire chamber block and firing all rounds -- in this example seven .31 caliber bullets -- with a single nipple.
Link -via Pocket Pistols, Historic Firearms, & Curiosities | Photos: Gun Data
Princess Leia and Ewok Cupcakes
Posted: 11 Dec 2012 04:00 PM PST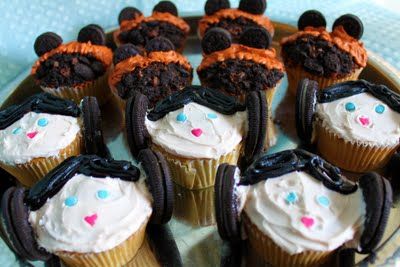 Admittedly, these aren't the most gorgeous cakes we've ever featured, but the great thing is that you could actually try to copy Clutzy Geek's adorable designs and actually be impressed with what you came up with. Also, all you fondant haters will love the real frosting used on these bad boys.
Posted: 11 Dec 2012 03:00 PM PST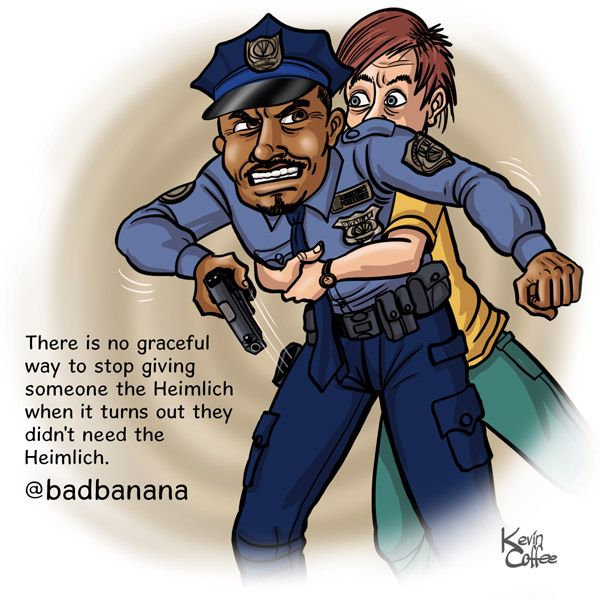 It may not be graceful, but you'll have to stop sometime and admit your mistake! Still, an unnecessary hug is better than letting someone choke to death. This Twaggie was illustrated by Kevin Coffee from a Tweet by Tim Seidell. See all the new illustrated Tweets at Twaggies. Link
Holiday Mickey Mouse Birdhouse
Posted: 11 Dec 2012 02:00 PM PST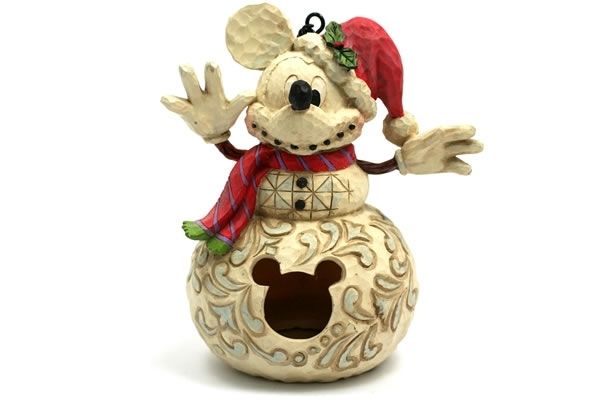 Holiday Mickey Mouse Birdhouse
Are you looking for a fun way to add a little holiday spirit to your garden? You need the Holiday Mickey Mouse Bridhouse from the NeatoShop. This hangable Jim Shore designed birdhouse features amazing hand-painted details. It makes a wonderful addition to any Disney lovers yard.
Be sure to check out the Neatoshop for more great Christmas items.
<i>Back to the Future</i> Tattoo
Posted: 11 Dec 2012 02:00 PM PST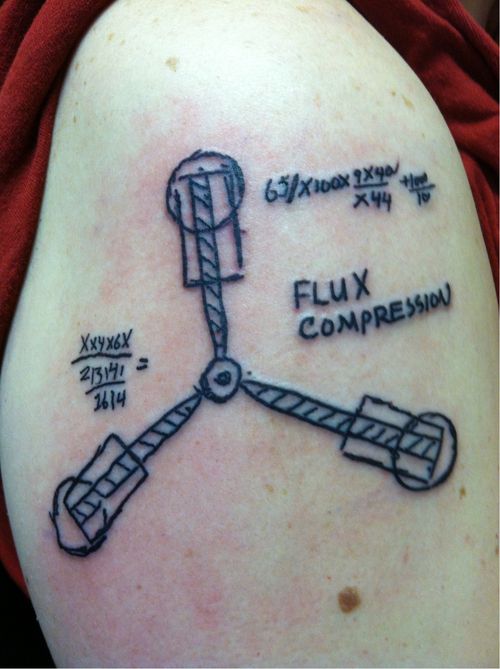 Marty McFly would have had an easier time if had had a plan for flux capacitor tattooed on this arm. Kevin Vanderhoof of Tampa, Florida inked Doc Brown's original sketch on a fan.
Posted: 11 Dec 2012 01:30 PM PST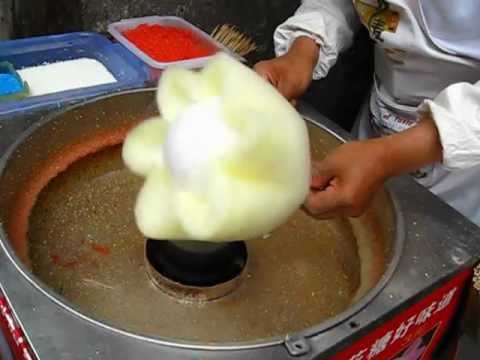 (Youtube link)
A street vendor in Ciqikou, Chongqing, China, goes the extra mile to sell cotton candy that looks like multicolored flowers. -via Arbroath
Posted: 11 Dec 2012 01:00 PM PST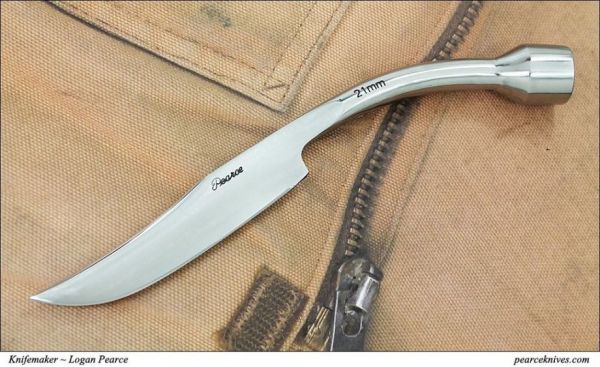 Logan Pearce, a third-generation knifemaker, creates beautiful knives, often starting with wrenches and railroad spikes. He also makes elegant chopsticks and axes. Just be careful using this one to change a flat tire.
Meet Migaloo, World's First "Archaeology Dog"
Posted: 11 Dec 2012 12:30 PM PST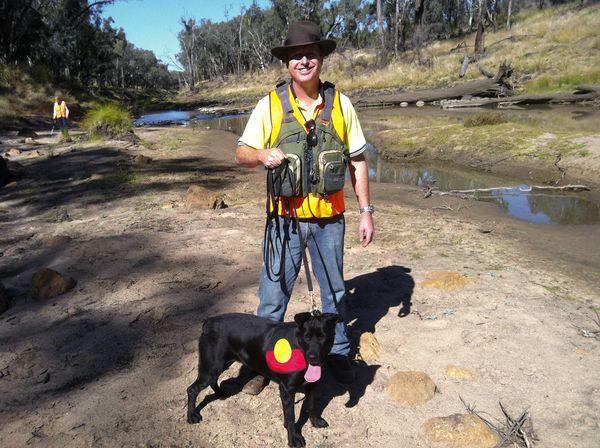 Anyone who has a dog will tell you they are pretty good at finding buried bones. But can a dog sniff out ancient human bones, apart from all the other organic material buried underneath us? Dog trainer Gary Jackson has been working with a female Australian rescue dog, a Labrador named Migaloo, to see if man's best friend can help scientists find our buried ancestors.
I like to experiment with things that have never been tried before. I've trained dogs to find cane toads, koalas, lots of unusual things. So I thought: Can you imagine the discoveries in archaeology that could happen around the world, if dogs could be trained to locate human bones? For years, people have been training cadaver dogs to find decomposed bodies. But the problem with that is at some point rot becomes the primary odor rather than the actual human odor. And many things are rotting throughout a forest. By training the dog on just human bones, you eliminate those distraction odors.
And Migaloo is doing well in her training. In a test, she found a 600-year-old grave in an acre size area in which even Jackson did not know the location. Read about how she was trained at National Geographic News. Link

(Image credit: Gary Jackson)
How to Make Marshmallow Dreidels
Posted: 11 Dec 2012 12:00 PM PST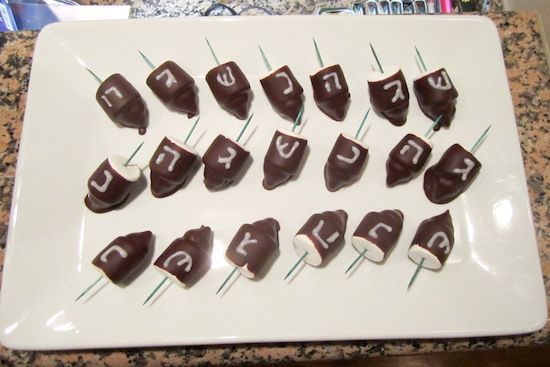 Drive a toothpick through a marshmallow and a chocolate kiss. Then dip it in melted chocolate. Add the appropriate Hebrew letters with gel icing. Will they spin properly? There's only one way to find out.
Link | Photo: Megan Finley
The Traditional Peppermint Pig
Posted: 11 Dec 2012 11:30 AM PST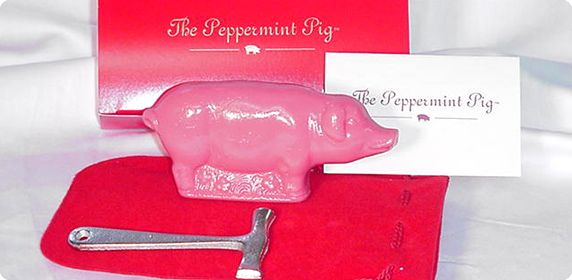 In Saratoga Springs, New York, it's time to ship out the traditional peppermint pigs. It's hard to pinpoint where the tradition actually started, but pigs have always been symbolic of prosperity. In upstate New York, the pig made it into the rituals surrounding Christmas. Now Mike Fitzgerald, owner of Saratoga Sweets, is scrambling to fill holiday orders.
In the old days, the pig was placed on the Christmas dinner table. Father would wrap it in a napkin and crack it with the steel rod used to sharpen knives so the family could share the sweet-tasting bits, Fitzgerald said. But by the mid-20th century, the area holiday tradition went the way of lit candles on Christmas trees.

In 1988, Fitzgerald made a first run of 60 peppermint pigs at the request of the local historical society. He was surprised to see people lining up to buy them, many of them older people who fondly recalled smashing pigs when they were young. He sold out his run and never looked back.
Link | Sarasota Sweets website -via Fark
Horror Comedy Short - Structure Kill
Posted: 11 Dec 2012 11:00 AM PST
Structure Kill is a short horror film by Stephen Vitale that's described as "not your typical horror film parking structure scene".
Well, this is one of those times when "not typical" means hilarious and extremely enjoyable. Be sure to check your back seat before getting in your car, or you may come face-to-face with an amateur killer and his psycho ex-girlfriend!
(barely NSFW due to language)
--via GeekTyrant
The Annals of Improbable Research in eBook Form
Posted: 11 Dec 2012 10:30 AM PST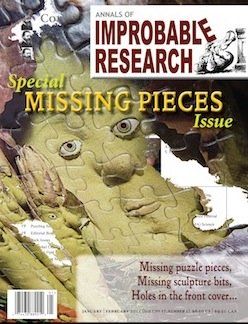 Our friends at Improbable Research are excited to announce that the science humor magazine Annals of Improbable Research is now available in ebook form. They've been wanting top do this for some time, but wanted to work out the logistics of serving readers who use computers, e-readers, and small handheld devices. And they did just that.
That's why we invented a special format. Each of our e-books contains TWO copies of the magazine, each with the same content. The first copy is formatted in a simple, small-screen-friendly way. The second copy shows the same issue of the magazine, but formatted in full glory, exactly as it appears in the print edition.

This two-in-one format is just a wee, little innovation. But it solves the problem of how to make a magazine (or any publication that has a complex layout) that people can get and read as a standard e-book.
The electronic version is available at Amazon and Barnes & Noble, but you can try out a free issue first by downloading it from Improbable Research. Link
10 Interesting Facts About Chameleons
Posted: 11 Dec 2012 10:00 AM PST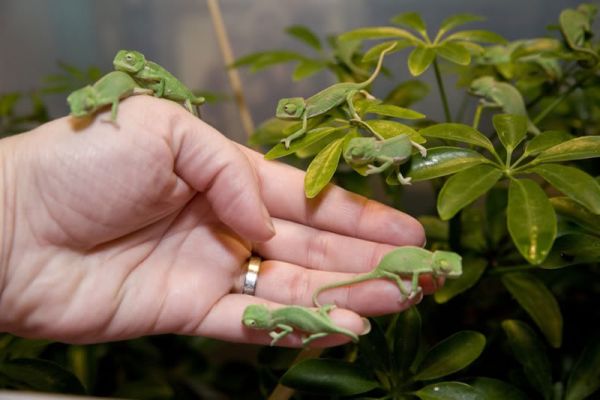 There's no denying that chameleons are fascinating creatures if only for their awesome color-changing abilities and amazing eyes, but Twisted Sifter has a list 10 facts about these amazing creatures and you might be surprised what you don't already know about them. For example:
Almost half of the world's chameleon species live on the island of Madagascar, with 59 different species existing nowhere outside of the island. There are approximately 160 species of chameleon. They range from Africa to southern Europe, and across south Asia to Sri Lanka.

Chameleons feed by ballistically projecting their long tongue from their mouth to capture prey located some distance away. While the chameleon's tongue is typically thought to be 1.5 to 2 times the length of their body (their length excluding the tail), it has been recently discovered that smaller chameleons have proportionately larger tongue apparatuses than their larger counterparts.
The list also has some great chameleon pictures, but not the cute one I posted above, that was on another article on their site.
Link Via Twisted Sifter
Fight Fashion And The Cold With A Full Body Sweater
Posted: 11 Dec 2012 09:30 AM PST
The creator of this full body "onesie" knit sweater wanted to make his whole body itch and show his disdain for fashion all at the same time.
Now he's too warm and cozy for his own good, and keeps falling asleep whenever he sits down!
Posted: 11 Dec 2012 09:00 AM PST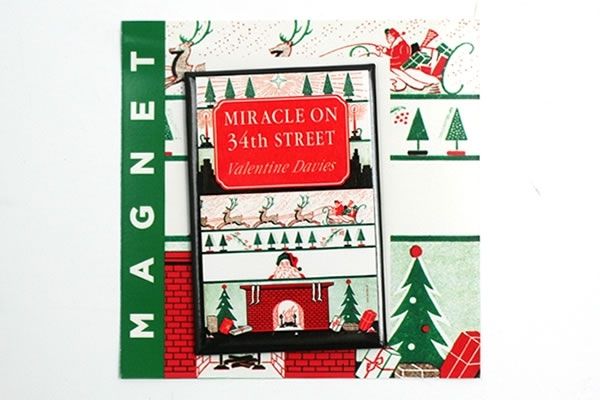 The holiday season is here! Have you been skimming stores looking for the perfect stocking stuffer for your avid reader? You need a Book Cover Magnet from the NeatoShop. These great magnets feature covers of such classics as:
Miracle On 34th Street (shown)
The Origin Of Species
Little Lord Fauntleroy
Sense and Sensibility
From Here to Eternity
The Art of War
The Hound Of The Baskervilles
The Naked Lunch
Brave New World
The Sound And The Fury
Cannery Row
Each Book Cover Magnet sold separately. Buy one or buy them all.
Be sure to check out the NeatoShop for more great Stocking Stuffers and fun Refrigerator Magnets.
Posted: 11 Dec 2012 09:00 AM PST
(YouTube link)
Eli Lenno's Hasidic Orthodox Jewish wedding was jumping with a "Gangnam Style" parody featuring alternate English and Hebrew Yiddish lyrics, which are available at the YouTube page if you can read them. The lyrics for "Lenno Style" were written by Avrumy Kalisch and Tuli Brull. -via Viral Viral Videos

Posted: 11 Dec 2012 08:30 AM PST
You are subscribed to email updates from Neatorama
To stop receiving these emails, you may unsubscribe now.
Email delivery powered by Google
Google Inc., 20 West Kinzie, Chicago IL USA 60610