---
Posted: 24 Nov 2012 04:00 AM PST
Well, it's nice and warm in the womb, so you'd forgive the baby if it yawns. Using 4D ultrasound, scientists have captured the fetal yawn and suggested that it may be related to brain development:
Reissland and others used 4D ultrasound scans to capture a rapid sequence of images for eight female and seven male foetuses at 24, 28, 32 and 36 weeks of gestation. All the unborn babies were healthy and were scanned for 20 minutes. The researchers went through the images frame by frame and counted the yawns and other movements made by the babies. Over 58 scans, the team recorded 56 yawns and 27 other mouth movements. Yawns can be distinguished from other movements because a yawning mouth opens more slowly than it closes.

When the scientists analysed the images they found similar yawning rates in boys and girls. But, more surprisingly, yawning decreased steadily from nearly twice every 10 minutes in foetuses at 24 weeks gestation, to none at 36 weeks. The research appears in the journal Plos One.

"Unlike us, foetuses do not yawn contagiously, nor do they yawn because they are sleepy. Instead, the frequency of yawning in the womb may be linked to the maturing of the brain early in gestation," Reissland said.

"Given that the frequency of yawning in our sample of healthy foetuses declined from 28 weeks to 36 weeks gestation, it seems to suggest that yawning and simple mouth opening have this maturational function early in gestation."
Ian Sample of The Guardian reports: Link | The study at PLOS ONE
Posted: 24 Nov 2012 03:00 AM PST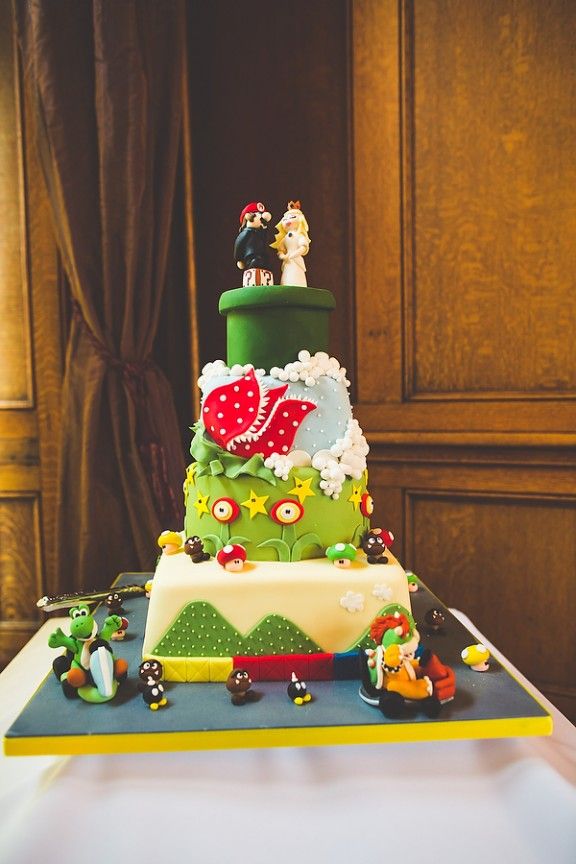 When a man and a woman love each other very, very much, they may just get married and if they also happen to love video games, they might have some video game influences at their wedding.
While Jane & Neil had a lot of video game aspects at their wedding, including video game table markers and stationary, the best touch is certainly this great Mario wedding cake.
Posted: 24 Nov 2012 02:00 AM PST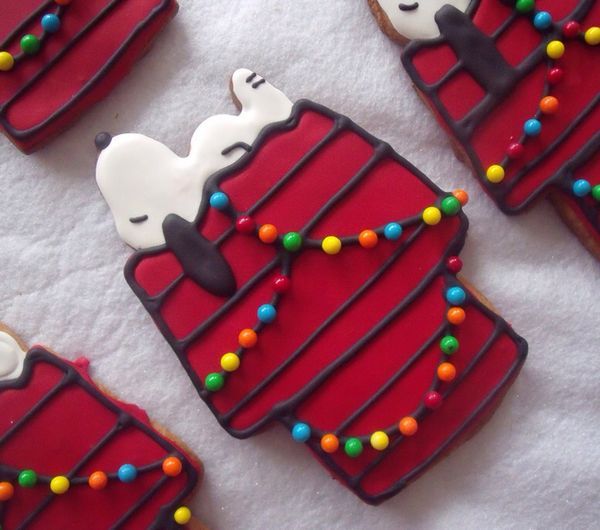 Our favorite beagle is ready for Santa's arrival in these sugar cookies made by Alayna, the Pink Apron Baker. This design and others were inspired by A Charlie Brown Christmas. Snoopy's house is painted with royal icing and lighted with sugar pearls.
Link -via Between the Pages
Kitten Found In Lincoln Statue
Posted: 24 Nov 2012 01:00 AM PST
Kittens love Abraham Lincoln - that is a known fact. So it's no wonder this three-week-old kitten ended up inside a statue of Lincoln at the President's Hall of Fame in Clermont, Florida. What is surprising is that the kitten was trapped there for three days, according to Daniel Davis of the Humane Society.
Eventually the fire department was able to rescue the little kitten by drilling a hole in the statue. The curator of the museum and maker of the statue, John Zweifel, will adopt the kitten. He has decided to call him Abe.

-Youtube Link-
Link | Via Abroath | Image via Youtube
Posted: 24 Nov 2012 12:00 AM PST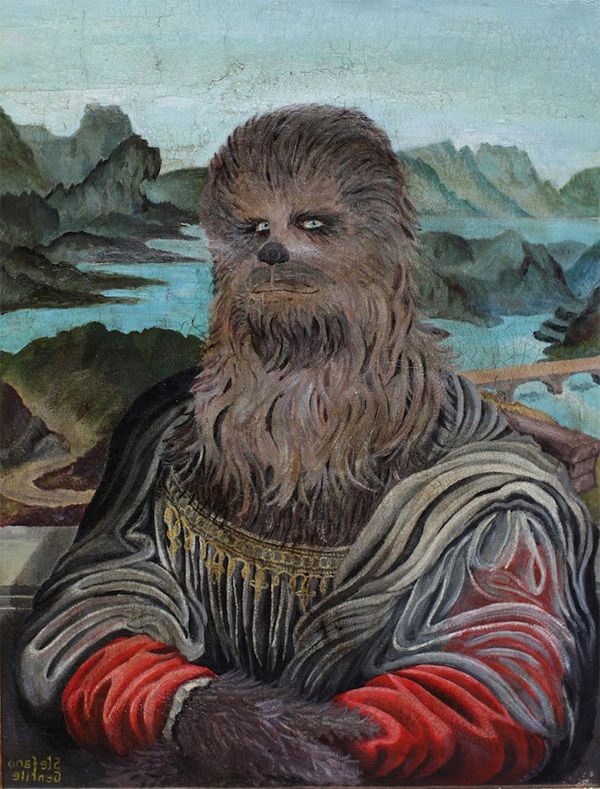 Chewie is wearing a dress, but I'd advise against laughing at him. It's not wise to upset a Wookiee.
Stefano Gentile painted this image of Leonardo da Vinci's Mona Lisa. Check out her website, which is filled with good geeky art, such as Wolverine as the Big Bad Wolf in Little Red Riding Hood.
Artist's Website -via Technabob
Tapigami, Masking Tape Art By Danny Scheible
Posted: 23 Nov 2012 11:00 PM PST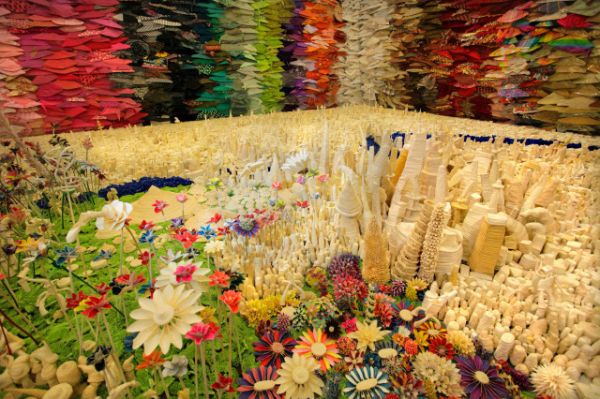 Talk about creating a sticky situation! Artist Danny Scheible creates colorful works of art with a very unusual medium- masking tape.
He calls his works Tapigami, and while the medium becomes obvious when you look at them up close, from far away it's hard to tell that his over 100,000 works are made out of tape.
Link --via Laughing Squid
Bella The Twilight Saga Collector Figure
Posted: 23 Nov 2012 10:00 PM PST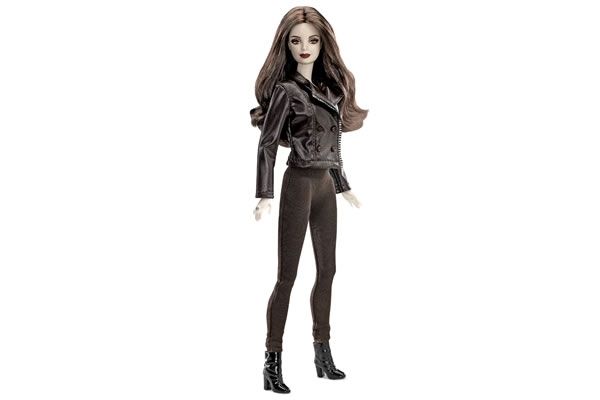 Bella The Twilight Saga Collector Figure - $36.76
The holidays are right around the corner. Are you looking for the perfect gift for your favorite Twihard? You need the Bella The Twilight Saga Collector Figure from the NeatoShop. This highly detailed doll features Bella as a sleek and sophisticated vampire.
Be sure to check out the NeatoShop for more great Action Figures, Dolls & Models and fantastic Twilight items.
What If Your Friends Really Acted Like Cats and Dogs?
Posted: 23 Nov 2012 10:00 PM PST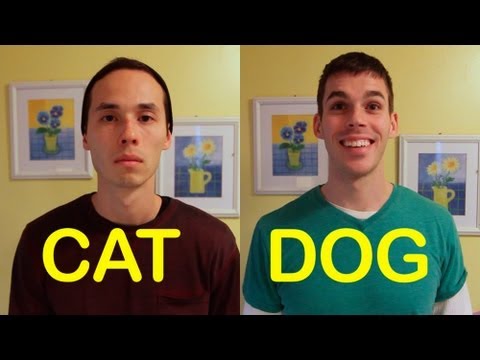 (Video Link)
You'd probably get a pet rock. There are behaviors that we tolerate in our pets but no one else in our lives, as this short film by Fatawesome illustrates.
-via Daily of the Day | Official Website
Heroes of Science Action Figures
Posted: 23 Nov 2012 09:00 PM PST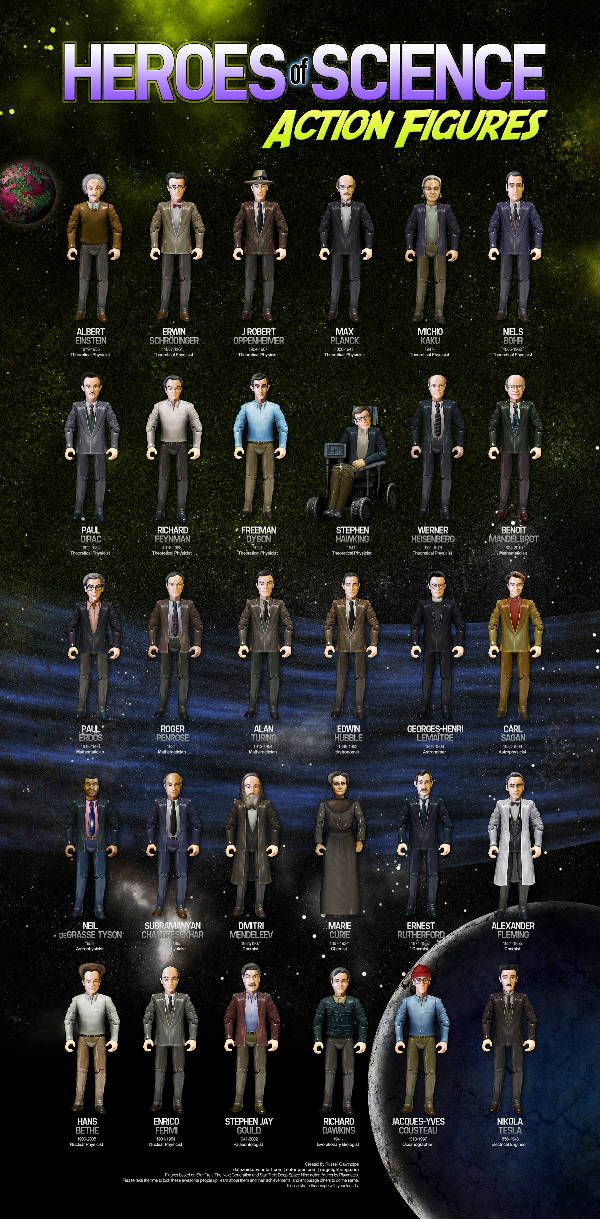 DeviantART member datazoid, otherwise known as Russel Gawthorpe, created this collection of science action figures photographically. They are based on Star Trek action figures with details added digitally. Too bad they aren't available to buy! Datazoid admits there are many other scientists who deserve to be included. He limited them to 20th-century non-medical figures to keep the number manageable.
There are notes on the creation of some of the scientists at the DeviantART page, as well as a much-larger photo you can actually read. Link -via Daily of the Day
Posted: 23 Nov 2012 08:00 PM PST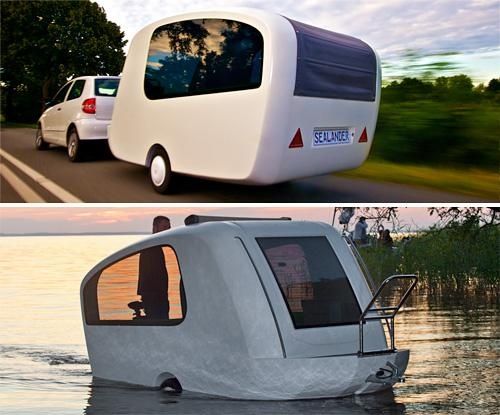 The Sealander is an ingenious design. It's a comfortable if compact camping trailer. But it's also a boat that can be maneuvered with a small electric outboard motor. Options include a heater, a sink and a refrigerator. You can watch a video of it in motion at the link.
Link and Official Website (Translation) -via Kay Hytjan
Drunk People Have Higher Chance of Survival in Accidents
Posted: 23 Nov 2012 07:00 PM PST
You've heard how drunken people survive horrific accidents that should've killed them. But it's not just folk belief - scientists revealed that the higher the blood-alcohol level, the higher the chance of survival after a serious injury:
"After an injury, if you are intoxicated there seems to be a pretty substantial protective effect," said Lee Friedman, the author of the study and an assistant professor of environmental and occupational health sciences at UIC, in a statment issued by the school. "The more alcohol you have in your system, the more the protective effect." [...]

Friedman analyzed all 190,612 patients treated at Illinois' trauma centers between 1995 and 2009 who were tested for blood-alcohol content, with levels ranging from zero to 0.5 percent at time of admission. (Blood-alcohol levels above about 0.35 percent can be fatal.) He found that with the exception of burn injuries, the mortality rates of all types of traumatic injury decreased as the blood-alcohol content of victims rose.
The conventional wisdom is that drunk people are more limp and relaxed during the accident, but Friedman's results showed that's not the case. Eli MacKinnon of LiveScience has the explanation: Link
Image: Hello My Name is Drunk - Flask from the NeatoShop
Posted: 23 Nov 2012 06:00 PM PST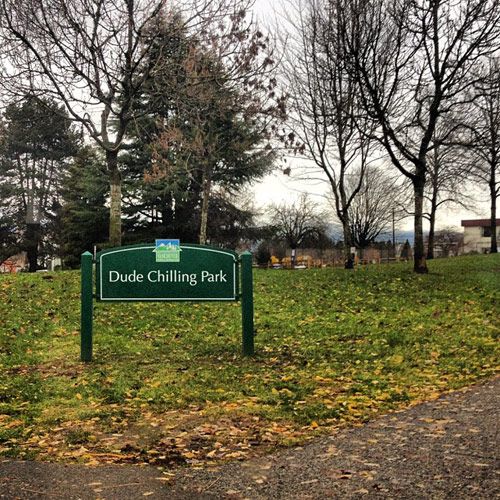 Street artist Viktor Briestensky wanted to express that Vancouver's Glueph Park is a great place for dudes to just chill out and relax. So he discreetly renamed it with a sign that looks just like an official one:
According to a new sign, spotted Thursday, the leafy bit of green space is now Dude Chilling Park, a place where dudes and dudettes can presumably go to, you know, just chill -- like the relaxed figure depicted in a sculpture on the park's grass.
The city's parks department has since removed it.
Link -via Booooooom | Artist's Website
Posted: 23 Nov 2012 05:00 PM PST

-Youtube Link-
And the winner of the sassiest remark about Thanksgiving is... this Canadian anchor guy. He seems grouchy because there is still no hockey. While he may not celebrate Thanksgiving, he certainly is celebrating Movember.
-Via Daily of the Day
Posted: 23 Nov 2012 04:00 PM PST
Skyfall? That's so Chicken Little. So forget the Bond girls, here come the Bond chicks! Via Cute Overload.
Posted: 23 Nov 2012 03:00 PM PST
I get it now, I understand Twilight. It's a classic high school love story really, at its core. Girl feels misunderstood, strange boy understands her - they live misunderstood together. Well maybe it isn't all that simple but you get the gist.
Posted: 23 Nov 2012 02:00 PM PST
You've got a face so handsome, you've got to wear shades. This sunglasses mirror by Thabto is - dare we say - spec-tacular! Link - Thanks Marta!
Posted: 23 Nov 2012 01:30 PM PST
Posted: 23 Nov 2012 01:00 PM PST
Cannon Paperweight - $29.95
The holiday season is here! Are you looking for a gift that will really blow people away? You need the Cannon Paperweight from the NeatoShop. This useful desk accessory is not only fabulous to look at, but it is also able to shoot small wads of paper a short distance.
Be sure to check out the NeatoShop for more great Office Supplies.
Posted: 23 Nov 2012 01:00 PM PST
More than a hundred years after Germany's "last wolf" was shot and killed by hunters, naturalists in Berlin have reasons to rejoice: they have sighted a pack of wild wolves and cubs just outside Berlin.
The German office of the World Wildlife Fund said yesterday that farmers had alerted its field workers to the existence a wolf pack which appeared to have moved into a deserted former Soviet army military exercise area near the village of Sperenberg south of Berlin. [...]

The discovery of wolves living and apparently breeding so close to a large urban conurbation like Berlin is the first since German reunification in 1990. But Mr Arnold said the areas of largely uninhabited forest in the surrounding state of Brandenburg and plenty of deer and wild boar were decisive factors.
Tony Paterson of The Independents has more: Link - via Smithsonian
Posted: 23 Nov 2012 12:30 PM PST
Photographer Sarah Ann Wright wants to shoot "fun and dreams" with her photography. Well the scene above would certainly fall into that collection. Wright is a London-based photographer who is great at messing with reality, creating her own conceptual images. She has put together this two piece collection of imaginary clouds. You can read her entire Bio here.
Via My Modern Met | Images by Sarah Ann Wright
Turning Billboards Into Giant Planters
Posted: 23 Nov 2012 12:00 PM PST
Billboards are there to sell you things, but artist Stephen Glassman has another purpose in mind: art. He's aiming to turn billboards in Los Angeles into giant planters filled with bamboo. But first, he has to figure out how to water the thing:
Making the idea work could be tricky. Russell Fortmeyer, an engineer with Arup who has been assisting on the project, said they've even talked of mining moisture from the air to water the bamboo. Then there's the question of how much the installation would weigh — and whether the billboard could support the weight. They want to avoid restructuring of the billboard frame, which could be costly.

David Lara, spokesman for the Los Angeles Department of Building and Safety, said his department would need to consult with the city attorney's office before approving a permit for such a project. Sign-offs from fire and planning authorities might also be necessary, Lara said.

Longtime billboard opponent Dennis Hathaway said he would rather see a bamboo garden than advertising. "But I'm not sure how long it would last. At some point that billboard is going to be a McDonald's ad again."
Corina Knoll of the Los Angeles Times has the full story: Link
Game of Thrones as a Seinfeld Sitcom
Posted: 23 Nov 2012 11:30 AM PST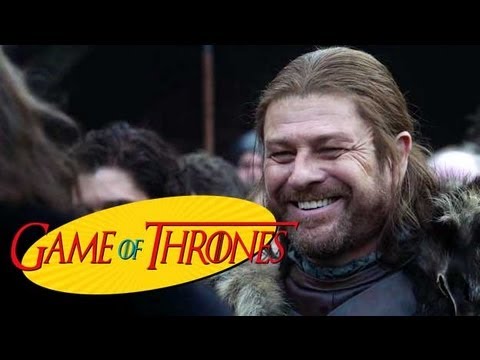 -Youtube Link-
Combining two of my favorite TV shows ever, Seinfield and Game of Thrones, would seem like a good idea. Well, no actually, it wouldn't. As much as I like Seinfield, I sort of hate the brand of Sitcom television it created. That being said I loved the video, they nailed it with the laugh track and everything. It's funny how different these scenes feel just because of the addition of the laugh track.
Posted: 23 Nov 2012 11:00 AM PST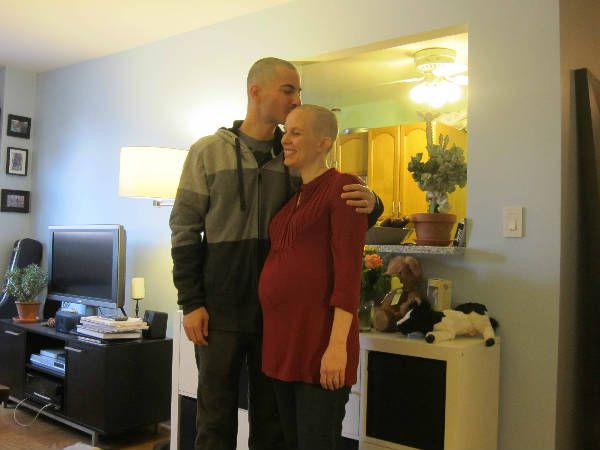 Redditor slamhead's wife is 34 weeks pregnant and undergoing chemotherapy for stage 2 breast cancer. After their Thanksgiving dinner, they ceremoniously shaved each other's heads, smiling all the time. He also joked that all their friends feel they can't complain about anything around them anymore. The entire process is posted in an imgur album -well worth a look through. Link -via reddit
Posted: 23 Nov 2012 10:00 AM PST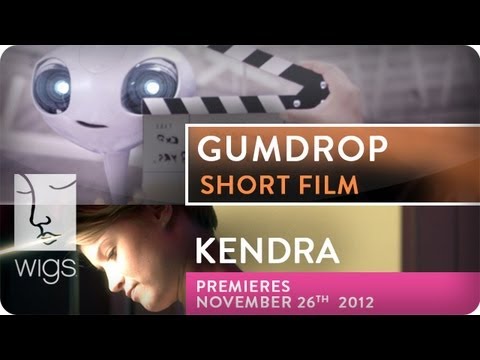 (YouTube link)
Gumdrop the Robot wants to be an actress. She's quite charming! This video isn't nearly as long as it appears because there's a movie trailer after Gumdrop is finished. -via Geeks Are Sexy
A Field Guide to Tech Facial Hair
Posted: 23 Nov 2012 09:00 AM PST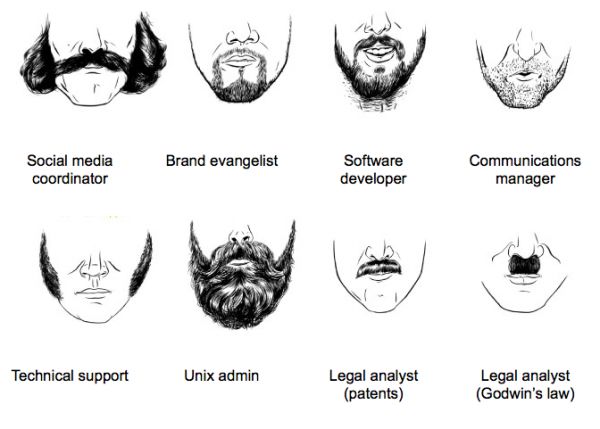 According to Wired, the secret to success in the field of programming is facial hair. Notable exceptions include women, of course, and Mark Zuckerberg. Of course, it may also be because those who are the best at what they do can get away with wearing their hair any way they like in the workplace. IT workers fall into different facial hair categories, some of which are shown here. There are twenty types of beards and/or mustaches illustrated in all, so if your profession is not represented here, you can see the rest at Wired. Link

(Image credit: Kelsey Dake)
Seven Terrifying Clowns From The World Of Geek-Dom
Posted: 23 Nov 2012 08:30 AM PST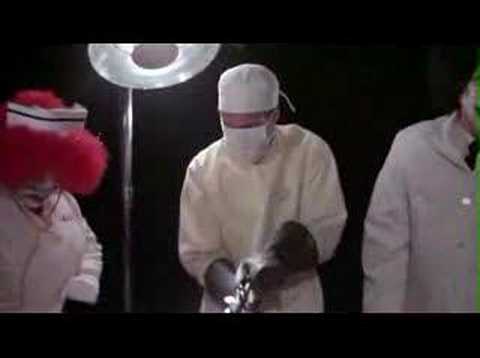 Clowns are terrifying, with their big ol' floppy feet and painted faces. They aren't like us, and we hate them for wearing funny clothes and acting so silly all the time.
Topless Robot presents seven of geek-dom's scariest clowns, from the Clown Prince of Crime to Killer Klowns from Outer Space. These aren't party clowns, these are clowns which should be avoided at all costs, or face the coconut creme flavored consequences...
--via Topless Robot
Posted: 23 Nov 2012 08:00 AM PST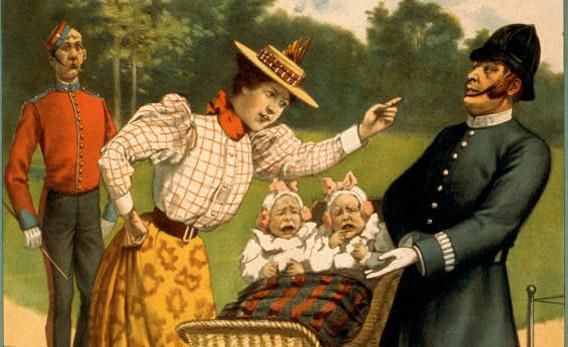 There's always an expert who knows more than you do, and is very willing to sell you a book to let you know how wrong you are. For parents, this has gone on for hundreds of years, and produced some rather strange advice …at least strange to our ears. Playing with a baby will spoil him. Never hug or kiss your children. Don't feed a baby at night. You should start toilet training at two months. A short child is the mother's fault. And babies should start eating like adults as soon as possible.
After World War II, commercial baby food producers as well as pediatricians drastically lowered the age at which they recommended babies start solids. Between the 1930s and the 1950s, much to the delight of Gerber and Beech-Nut, the average age at which parents introduced solids plummeted from 7 months to four to 6 weeks, according to various surveys. Sackett, the same guy who feared insufficient strictness would lead to socialist babies, was at the leading edge of this trend, writing in 1962 that breast milk and formula were "deficient," and therefore babies should be started on cereal at 2 days of age. At 10 days, they could have strained vegetables, and by 9 weeks old, the little one would be eating "bacon and eggs, just like Dad!" Sackett also recommended giving babies black coffee starting at 6 months of age, to get them used to "the normal eating habits of the family."
Read a roundup of the most outlandish advice from "experts" at Slate. Link
Sloopy Does the Post-Thanksgiving Conga
Posted: 23 Nov 2012 07:30 AM PST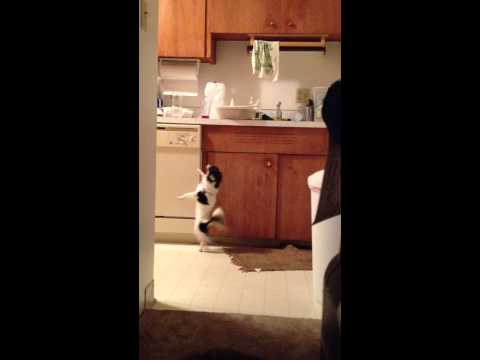 (YouTube link)
Sloopy the chihuahua knew there was a tasty turkey sitting on the counter, waiting to be stripped before it could be stowed away in the refrigerator. He kept dancing until his owner was inspired to play some appropriate music with which to record his fancy footwork. -via Metafilter
A Guiding Light Jiminy Cricket
Posted: 23 Nov 2012 07:00 AM PST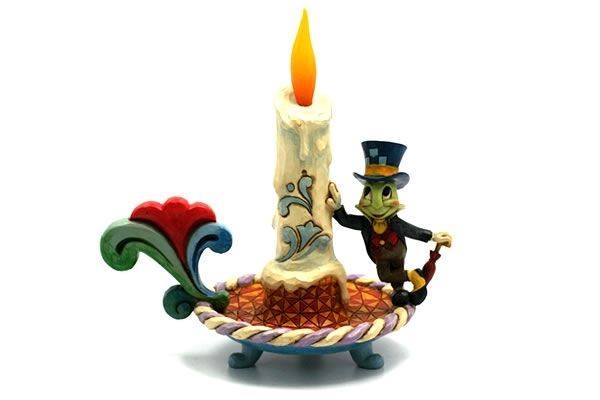 A Guiding Light Jiminy Cricket - $44.95
Have you been wishing upon a star for something beautiful to light up your holidays? Let your dreams come true with the A Guiding Light Jiminy Cricket statue from the NeatoShop. The candle wick on this delightful Jim Shore stone resin figurine lights up.
Be sure to check out the NeatoShop for more fantastic Collectibles and wonderful Holiday items.
Instant Pudding in Holiday Flavors
Posted: 23 Nov 2012 07:00 AM PST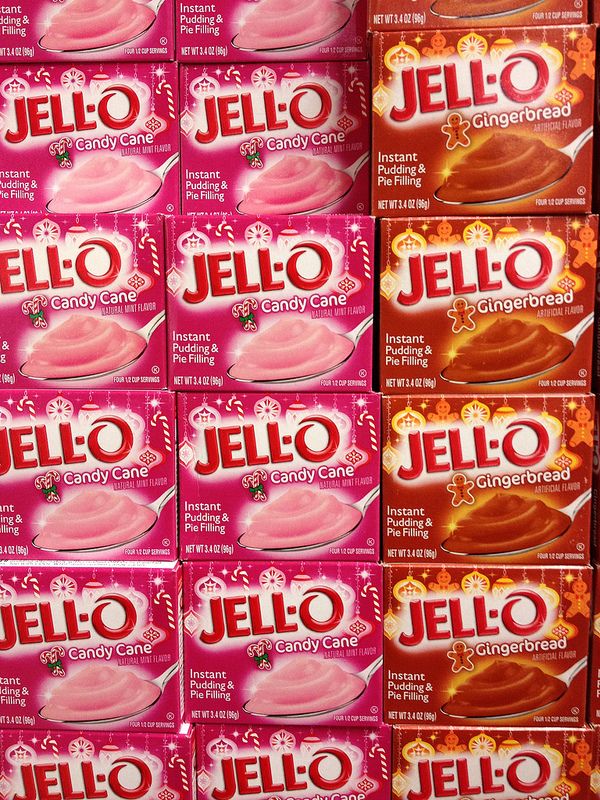 Jello has rolled out limited edition holiday flavors for its instant pudding: candy cane and gingerbread. My first reaction: why not just eat candy canes and gingerbread? But then, I don't like instant pudding. However, I can see my kids clamoring to try these, especially the candy cane flavor. Laughing Squid shows you some recipes that come with the pudding. Link

(Image credit: Flickr user Rusty Blazenhoff)
You are subscribed to email updates from Neatorama
To stop receiving these emails, you may unsubscribe now.
Email delivery powered by Google
Google Inc., 20 West Kinzie, Chicago IL USA 60610