---
Live and Let Die Crocodile Jump
Posted: 18 Nov 2012 05:00 AM PST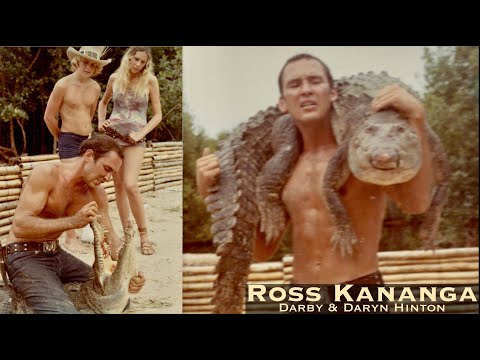 (YouTube link)
In the 1973 film Live and Let Die, James Bond crosses a creek by jumping on the backs of series of crocodiles. Stunt man Ross Kananga, who suggested the stunt in the first place, did five takes to get the scene just right. The crocodiles came awfully close, once even tearing his pants leg. -via the Presurfer
The Chamber Horse: A Nineteenth Century Exercise Machine
Posted: 18 Nov 2012 04:00 AM PST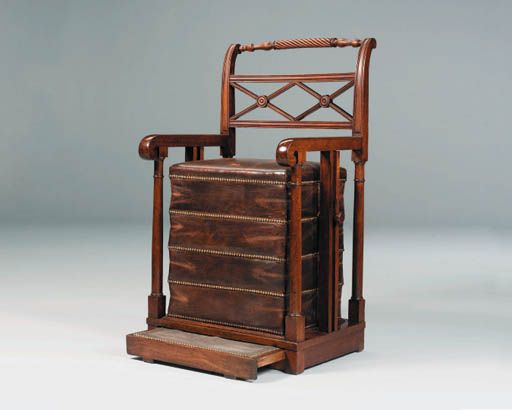 Before there were elliptical trainers and stairclimbers, wealthy people in Britain exercised on chamber horses:
[...] the user sat on the seat and bounced up and down on the concertina springs as if trotting on a horse. Horse riding was considered a form of healthy exercise.
Link | Photo: Christie's
The Ecological Diversity of Your Belly Button
Posted: 18 Nov 2012 03:00 AM PST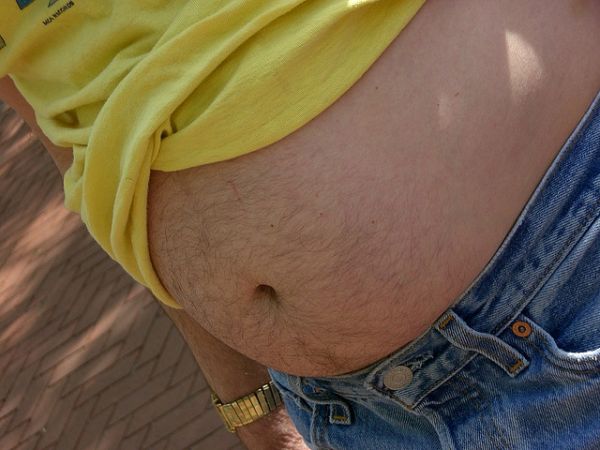 You are a unique and special person. There's no one quite like you! Oh, other people have belly buttons. But only you can claim that particular combination of microbes that makes up the ecosystem in your belly button.
The Belly Button Biodiversity project began as a competition among scientists to see who has the most biodiverse navel. But it's now expanded to look at the amazing, living worlds hidden inside people's navels:
The navel is an ideal place for bacteria to thrive because it's isolated and most people don't bother to wash it. But what BBB wondered was, do the bacteria change from person to person?

BBB grew the bacteria from hundreds of swab samples and found that most people's belly button ecosystems are pretty unique. They found a total of 2368 types of bacteria, with 2188 present on fewer than 10 per cent of the samples.
Link -via Glenn Reynolds | Photo: oati
The Patron Saint of the Internet
Posted: 18 Nov 2012 02:00 AM PST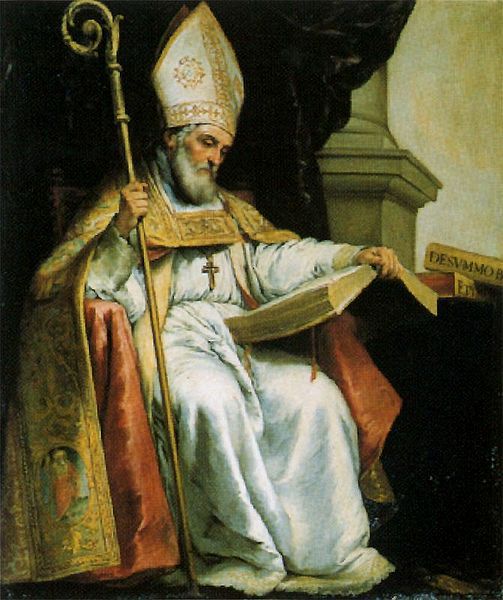 Pope John Paul II nominated Saint Isidore of Seville to be the patron saint of the internet, although the Vatican has not officially designated him so …yet. These things take time. Why St. Saint Isidore?
Saint Isidore wrote a 20 book opus Etymologies, also known as the Origins, in which he tried to record everything that was known. Published after his death in 636, it was for a thousand years considered the encyclopedia of all human knowledge.

Written in simple Latin, it was all a man needed in order to have access to everything he wanted to know about the world but never dared to ask, from the 28 types of common noun to the names of women's outer garments.

It was a tool by those seeking wisdom much like the internet is used now.
There's even a prayer asking St. Isidore for guidance while surfing the net. Link -via mental_floss
Posted: 18 Nov 2012 01:00 AM PST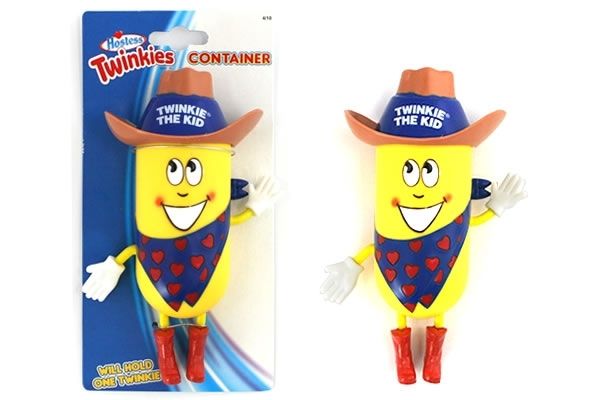 By now, you've no doubt already heard that Hostess is going bankrupt, which could be the end of the Twinkie as we know it. If that scares you more than the idea of a third world war, then you'd better head over to WhiteHouse.gov and sign the petition asking Obama to help nationalize the Twinkie industry. Only 22,500 signatures left to go!
Link Via The Consumerist
Hanukkah Plate Keep Calm And Eat Latkes
Posted: 18 Nov 2012 12:00 AM PST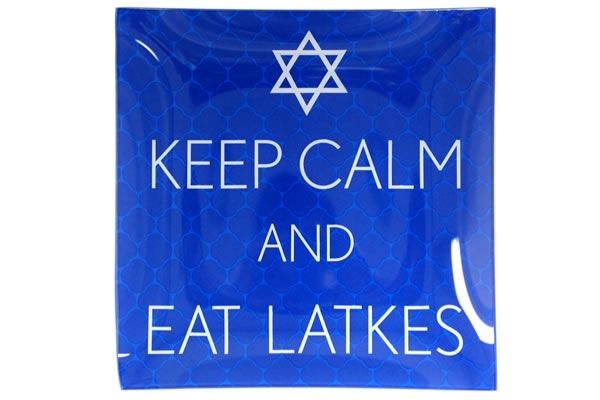 Hanukkah Plate Keep Calm And Eat Latkes - $34.95
Hanukkah is right around the corner and oy vey you don't have a plate to serve up those round, brown, and fried little beauties! Don't panic. Get the Keep Calm And Eat Latkes plate from the NeatoShop. This beautiful platter is made of glass and has a silver leaf back. It makes the perfect addition to any Hanukkah table.
Be sure to check out the NeatoShop for more great Hanukkah items.
Posted: 18 Nov 2012 12:00 AM PST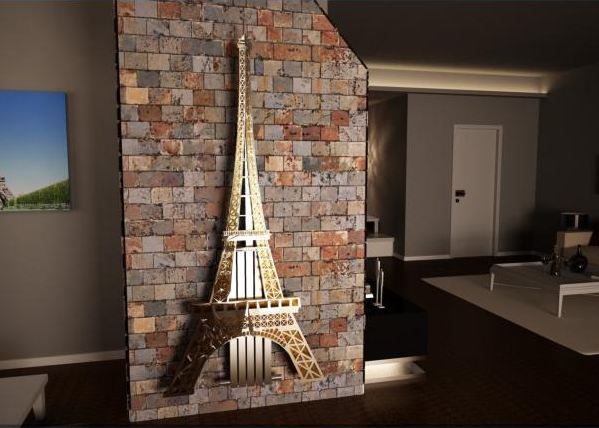 This elegant radiator is one of many produced by Art Radiators, a firm that manufactures radiators that are disguised as sculptures. It can be backlit for mood lighting. Others designs look like flowers and geometric arrangements.
Company Website -via Born Rich
Fennec Foxes Are Fantastically Fascinating
Posted: 17 Nov 2012 11:00 PM PST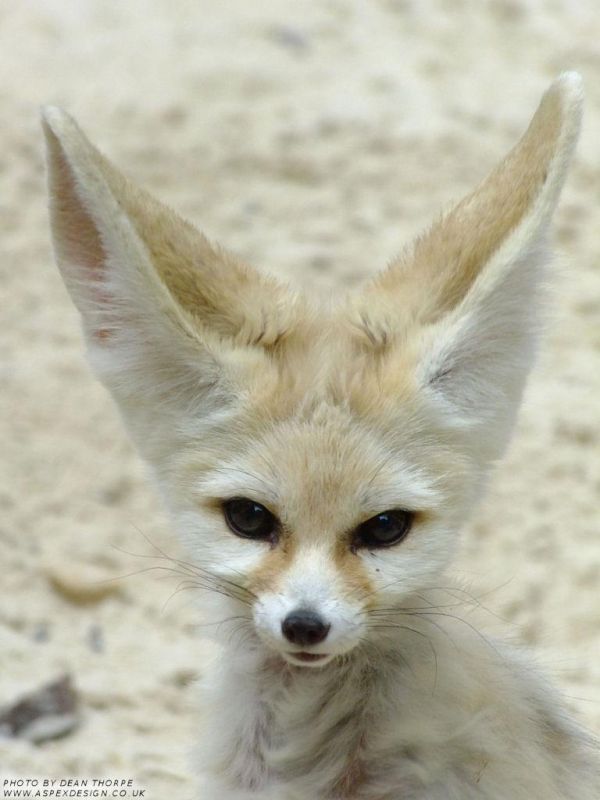 Image Via Apex Design [Flickr]
While it's easy to think that the fennec fox's giant eyes and massive ears were all part of a genius plan to make them too utterly adorable to resist -the reality is that this utmost cuteness is just a side effect of their many desert-friendly adaptations. You see, living in one of the most extreme environments on earth, the Sarah Desert, isn't easy.
While the fennec fox is the smallest canid in the world, they happen to have the largest ears of all varieties of foxes. These impossibly huge ears aren't just there to make them look cartoonish, and while they are sensitive enough to help the critters hear small prey moving underground, that still isn't their primary function. No, those giant ears are actually designed mainly to help the fennecs dissapate heat from their bodies easier.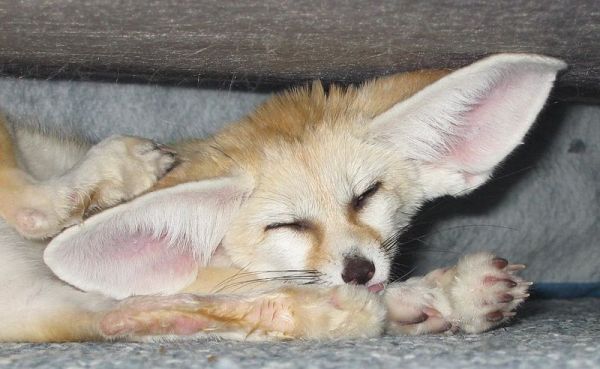 Image Via Chris Stubbs [Wikipedia]
As for their massive eyes, well, those help them see in the dark, as being nocturnal means they can sleep in their dens during the day -thus keeping out of the warm sunlight. The dens are also beneficial as the foxes get most of their water through their food, but their burrows also gather dew overnight, providing them with an additional water source.
Even their fur is specially adapted to help them cope with the extreme weather. At night, it helps keep them warm and during the day, it reflects and insulates them from the sun. Their feet are even covered with fur, which prevents them from scorching on the hot desert sand and also makes it easier for them to walk on the sand -kind of like built-in snow shoes.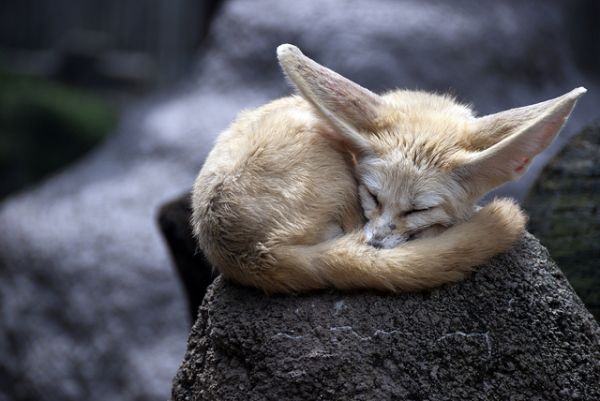 Image Via cactusbeetroot [Flickr]
While little is known about their survival status in the wild, scientists speculate that they are doing well, given how often they are spotted by visitors to their local habitat. Of course, it probably isn't hurting that they are one of the handful of creatures with an expanding natural environment, as the Sahara continues to grow around 30 miles per year.
Sources: National Geographic and Wikipedia
Posted: 17 Nov 2012 10:00 PM PST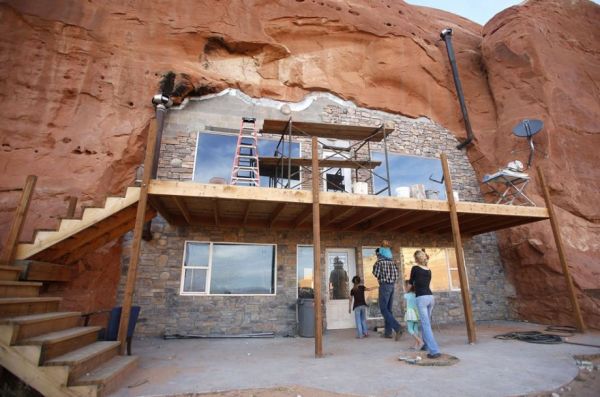 Rockland Ranch in Utah is home to a community of fundamentalist Mormons who practice plural marriage. They carved their homes out of a solid rock sandstone cliff beginning 35 years ago. The homes are not like living in a cave, as they have water, power, and modern amenities. See more pictures of the community of "The Rock" at the Atlantic. Link -via mental_floss

(Image credit: Reuters/Jim Urquhart)
Posted: 17 Nov 2012 09:00 PM PST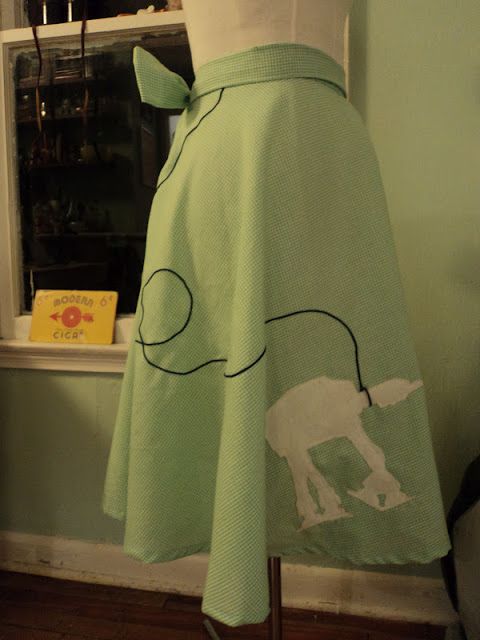 Who says a poodle skirt needs to feature a poodle? Why not have something cooler, like, say a AT-AT. Yeah, now that's styling and geek-friendly.
10 Things You Didn't Know About Steven Spielberg
Posted: 17 Nov 2012 08:00 PM PST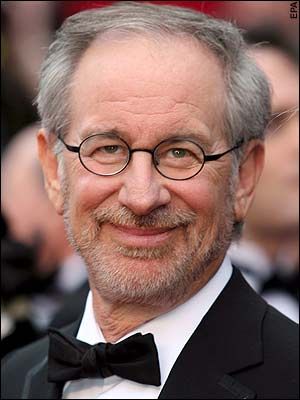 You probably know quite a bout about Steven Spielberg, the director of Jaws, Raiders of the Lost Ark, E.T., Schindler's List, and the new movie Abraham Lincoln. But there are still surprising things about him that I never suspected. Did you know producer Cubby Broccoli rejected Spielberg twice when he tried for a position directing James Bond films?
According to Broccoli's daughter Barbara who took over the producer role following her father's death, Spielberg first got a chance to meet Albert just as he was starting to get his foot in the door of the film industry. Broccoli liked the young lad's passion and drive but felt he didn't have enough experience. Barbara said his father told the young Spielberg, "Kid, ya gotta get some more [films] under your belt." Then just after Spielberg released one of his greatest films, 'Schindler's List,' he sent a letter to Broccoli asking again if he could direct a Bond movie. Broccoli turned him down again by replying, "Now I can't afford you."
Read more interesting trivia about Steven Spielberg at The FW. Link
Posted: 17 Nov 2012 07:00 PM PST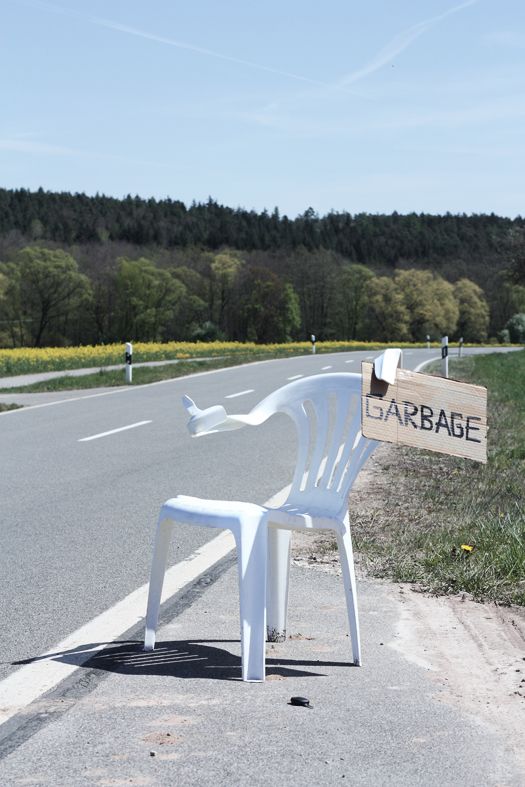 Can you spare a lift to a chair who's down on his luck? This plastic chair is one of many partially melted and reshaped by Bert Loeschner. With small alternations, he has anthropomorphized them into creatures that play, work and love.
Link -via Junkculture
Tard Wishes You A Meh Christmas
Posted: 17 Nov 2012 06:00 PM PST
The Mesmerizing Colors of the Australian Rainforest
Posted: 17 Nov 2012 05:00 PM PST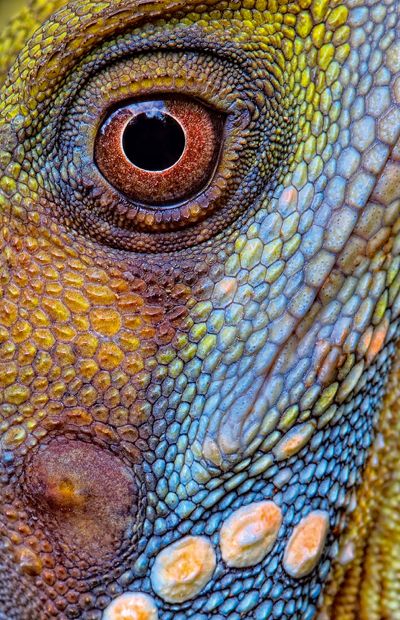 Nature photographers Stanley and Kaisa Breeden have discovered the wondrous beauty of a rainforest in northern Queensland. They've shared their work with the world, revealing the amazing range of natural colors of the wildlife:
That monochrome pallet is a world away from the bright colours that Stanley and Kaisa both highlight with their cameras today. But, they only use natural light.

"I rarely touch the saturation level," says Kaisa. The former painter is the digital expert of the two and loves to "milk [digital cameras] for every drop of quality we can eke out of them."
You can view more of their photos at the link.
The Weirdest Foods Inspired By Marvel Comics
Posted: 17 Nov 2012 04:00 PM PST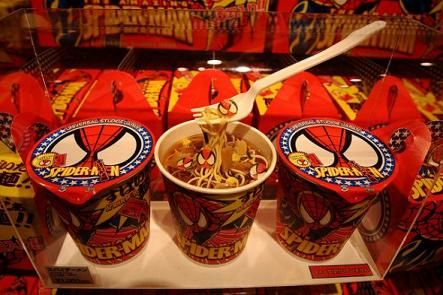 Cup of Spidey anyone? How about Avengers Hamburger patties? Ok fine, Howard the Duck chicken fingers then? Well, there has to be some kind of Marvel foodstuff you'd enjoy on this list.
The Day the President Moved Thanksgiving
Posted: 17 Nov 2012 03:00 PM PST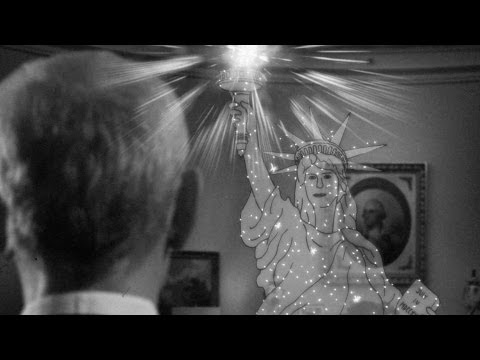 (YouTube link)
This is more of a true story than it appears. In 1939, Franklin Roosevelt changed Thanksgiving from the last Thursday in November to the next-to-the-last Thursday, in order to give retailers a longer Christmas shopping season. It was only in December of 1941 that congress set the date of Thanksgiving to the fourth Thursday in November, which can occur as early as the 22nd (like this year) or as late as November 28th. Link
Posted: 17 Nov 2012 02:00 PM PST
Patent Vinyl Lips Handbag - $49.95
Attention ladies! Are you looking for the perfect place to store you Inflatable Mistletoe and Mints? You need the Patent Vinyl Lips Handbag from the NeatoShop. This adorable purse comes with a attachable cross body shoulder strap just in case you need your hands free to tackle gently tap your intended mistletoe target on the shoulder. Happy hunting holidays.
Be sure to check out the NeatoShop for more great Handbags.
Vintage Superheroes and Villains
Posted: 17 Nov 2012 02:00 PM PST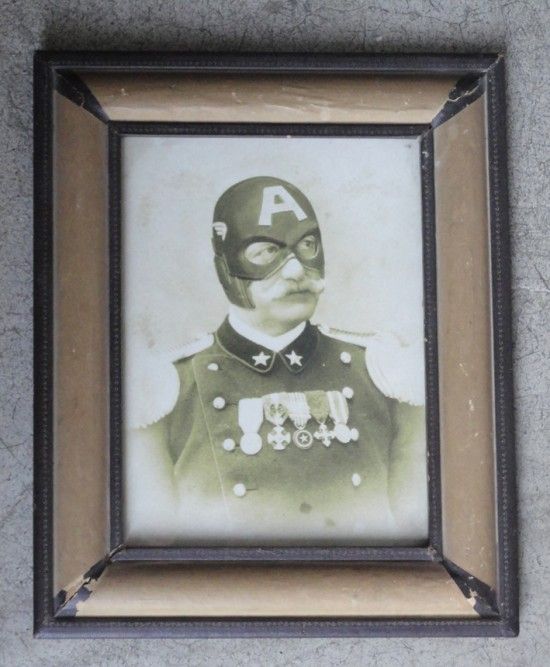 Today's superheroes aren't that bad. But they aren't like the superheroes of the past. No movie deals, no merchandizing--just work. The historic company Foto Marvellini, now operated by descendants of the original owners, has opened up its archive. Much of it consists of the first photographs of classic superheroes including Spider-Man, Batman and Wolverine.
Gallery and Article -via Super Punch
Posted: 17 Nov 2012 01:00 PM PST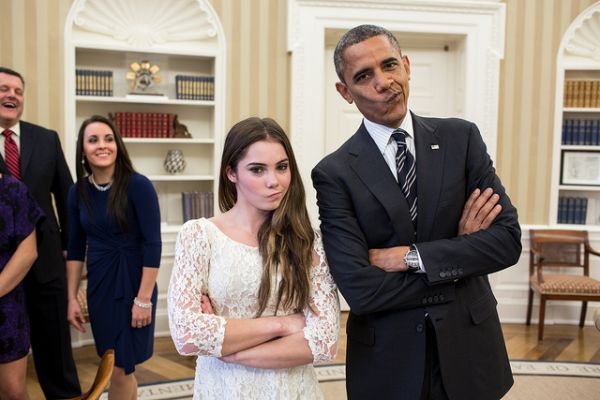 U.S. Olympic gymnast McKayla Maroney visited the Oval Office on Thursday, along with other members of the gold-medal-winning U.S. team. Here, Maroney shows the president how to do that face that made her a meme right after the 2012 Olympics. -via reddit

(Image credit: Pete Souza via Flickr user The White House)
Killer Whale Hunts a Swimming Dog
Posted: 17 Nov 2012 12:00 PM PST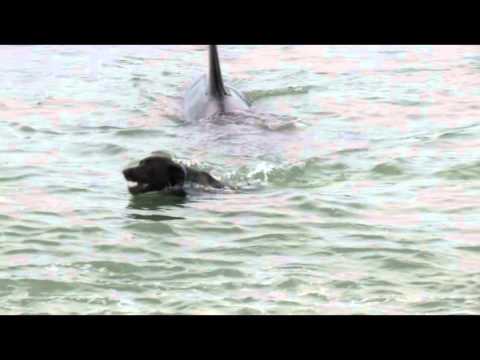 (Video Link)
A diver off the coast of New Zealand spotted four killer whales and quickly scrambled onto the rocks for safety. A nearby Labrador Retriever was not as attentive. One whale closed in for an easy lunch....
-via Daily of the Day
Posted: 17 Nov 2012 11:00 AM PST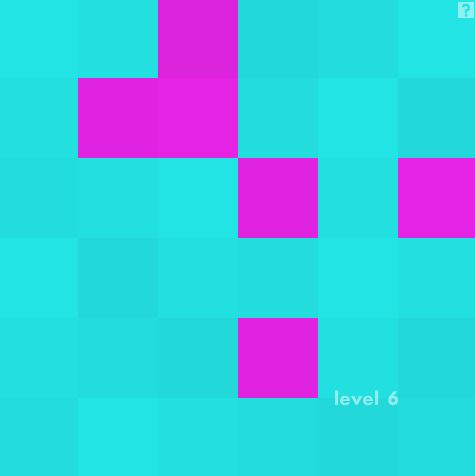 In the game Furiosity, the object is apparently to click and turn all the blocks into a different color for each level. It only begins to get difficult about level four, and then it gets very difficult for further levels. Good luck! Link -via the Presurfer
Veggieducken--The Vegetarian Turducken
Posted: 17 Nov 2012 10:00 AM PST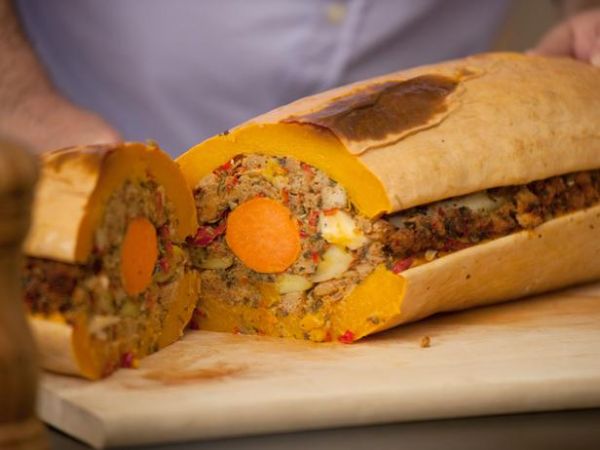 Although I perfer a succulent platyturpig, some meatlovers enjoy a turducken for Thanksgiving. That's a chicken shoved inside a duck which is in turn shoved inside a turkey. This is a clever vegetarian alternative. The veggieducken consists of yams cooked inside stuffing which is cooked inside a banana squash.
Link -via Foodbeast | Photo: The Cooking Channel
Posted: 17 Nov 2012 09:00 AM PST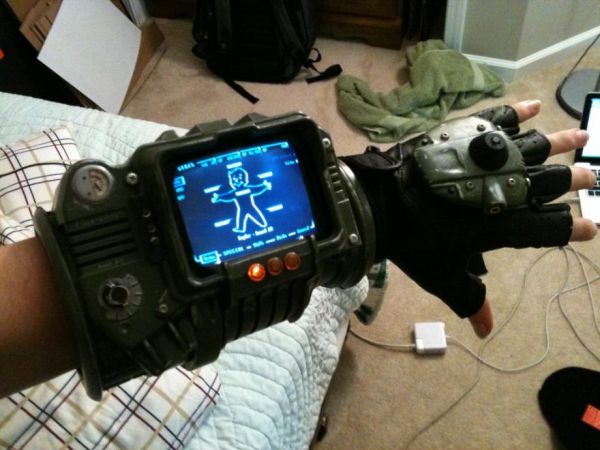 Zachariah Cruse is quite the props designer. In fact, he was able to not only make a Pipboy from Fallout 3, but he was even able to make one with a working screen. Now that's impressive!
Posted: 17 Nov 2012 08:00 AM PST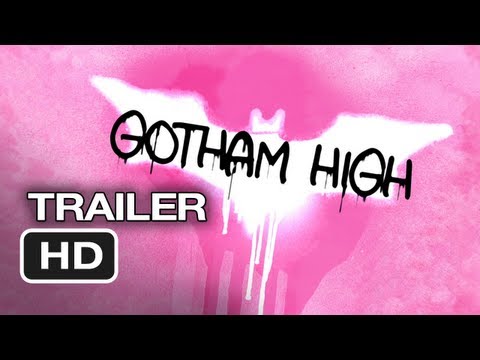 (YouTube link)
The prequel everyone's been waiting for: Gotham City's super heroes and villains in high school! Which future Dark Knight Trilogy character will get the girl in this teen romance? -via Geeks Are Sexy
Posted: 17 Nov 2012 07:00 AM PST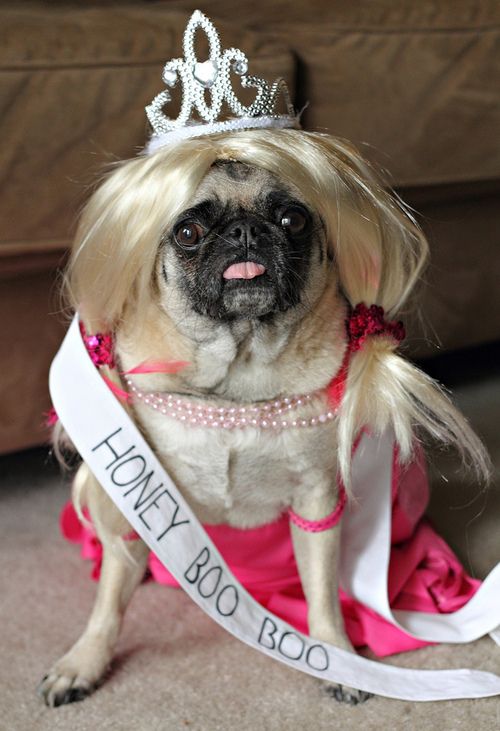 Little Pork looks surprisingly good in drag. In fact, I think he's got just as good of a chance at winning a pageant as Honey Boo Boo does.
Link Via Bah Hum Pug
Posted: 17 Nov 2012 06:00 AM PST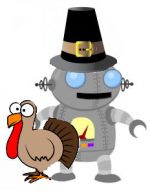 Neatorama is growing bigger and bigger, and today we are proud to announce three, count 'em, THREE new sub-blogs for your entertainment! In the coming weeks, these sub-blogs will start to have plenty of new content that you won't find on the main page, so check them out, and bookmark your favorites so you won't miss anything.

Lifestyles of the Cute and Cuddly is a blog about animals. That's where you want to get your daily dose of adorable pets, learn news from the world of animals, and also meet different species you might not be familiar with. We once tried to keep the number of cute cat videos down because of the famous comment "There are too many cats on Neatorama!"* but now we have the Cute and Cuddly blog, so there are no limits to the squee anymore! Not all the animals will be cute and cuddly, but they will all be animals.

Neatolicious is about food. And drink. And news about food and drink. And the history of food and drink. At least some of it is delicious, but all of it is neat! Come join us at Neatolicious for recipes, clever and awesome decorations, funny food, culinary news, and more.

Mad Skills is a place to highlight people who amaze us with the things they do. People all over the world excel in entertainment, sports, jobs, science, exploration, and some activities we wouldn't even consider trying ourselves, but we can see them at Mad Skills. Warning: jaws may drop.

Sooner or later, we will have buttons at the top of the main page for easy access to al these sub-blogs, but meanwhile, get your bookmarks set. Be aware that our Halloween blog is still going strong, and will continue to bring us Halloween-type news, tips, and entertainment all year long. And check in every day at NeatoBambino, our oldest continuously-running sub-blog, for neat posts about babies, kids, and parents!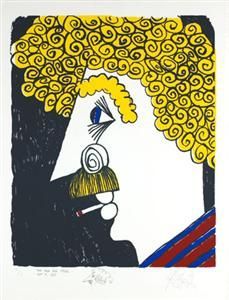 It's been a great week for exclusive feature articles here at Neatorama. Last Sunday, Jill Harness brought us God Bless You, Mr. Vonnegut, in honor of the late author's 90th birthday.

Eddie Deezen contributed The Most Misunderstand Political Campaign Song in History and The Marx Brothers' Biggest Flop: Duck Soup.

Helen Keller: Vaudeville Star was an article from Uncle John's Bathroom Reader.

Mental_floss magazine brought us The Who's Tommy.

Esther the Cold War Kitty came from the Annals of Improbable Research.

As part of our Neatorama Book Excerpt series, we gave you A Little History of Science: Uncovering the Human Body from the book A Little History of Science by William Bynum.

In another book excerpt, Adrienne Crezo asked the question Can You Blow a Doughnut-Shaped Soap Bubble? It's from the book Why Are Orangutans Orange? by Mick O'Hare. We also gave away two copies of the book! Congratulations to our winners, kkirkpat and Kaethe Douglas, who won just by leaving a comment!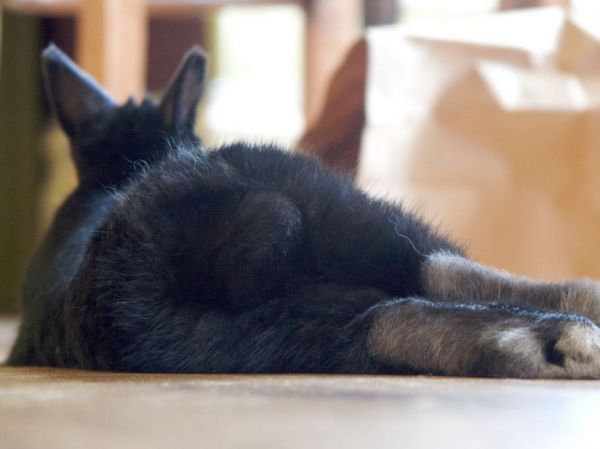 We also had a couple of notable posts that are examples of new forms of Neatorama articles. Jill posted Who Has The Cutest Bottom in the Animal Kingdom? with a poll attached for your votes. We had over 2400 people vote! And the winner is …the bunny rabbit!

Over at NeatoBambino, a video list grew out of one funny video post called PSY's Infancy. This is specifically for people who love to see babies dance and aren't too tired of "Gangnam Style" yet -all in one post.

In the What Is It? game this week, the mystery item is experimental XM75 40mm grenade launcher, probably made by S.A. in the late 1960s. The first person to guess grenade launcher was Berhard, who wins a t-shirt from the NeatoShop! The funniest answer of the week came from Colshorts, who said these were $250,000 Military Pencil Sharpeners. That's also good for a t-shirt! Find the answers to all the mystery items of the week at the What Is It? blog.

The non-giveaway post with the most comments this week was Top 10 Most Read Books In The World followed by Woman Ran Over Husband for Not Voting. In third place we had a tie between Who Has The Cutest Bottom in the Animal Kingdom? and Dad Pulls The Long Troll. All those discussion threads are open for your contributions.

What's coming up next week? Oh yeah!

Hope you have a wonderful holiday! Stay safe if you're traveling, and come back to us well fed, well rested, and in one piece!

*That comment is not something we obsess on, but we like to joke about it.
Posted: 17 Nov 2012 05:00 AM PST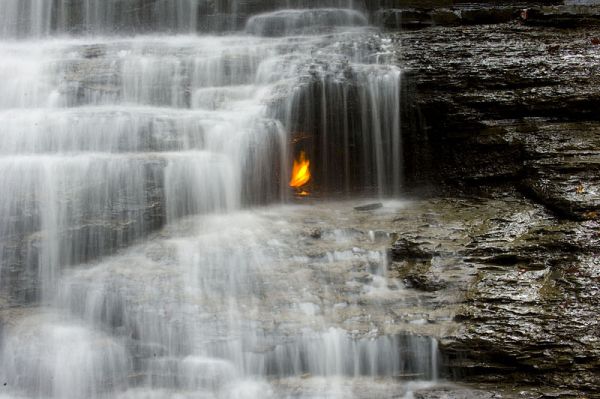 Eternal Flame Falls is not your typical waterfall. This geological oddity outside of Buffalo, New York has a channel of natural gas leading up to its base. When lit, you can see a plume of flame four to eight inches tall.
Link -via The Presurfer | Photo: Mpmajewski
You are subscribed to email updates from Neatorama
To stop receiving these emails, you may unsubscribe now.
Email delivery powered by Google
Google Inc., 20 West Kinzie, Chicago IL USA 60610