---
Incompetent Basketball Player Repeatedly Tries and Fails to Score against His Own Team
Posted: 16 Nov 2012 04:00 AM PST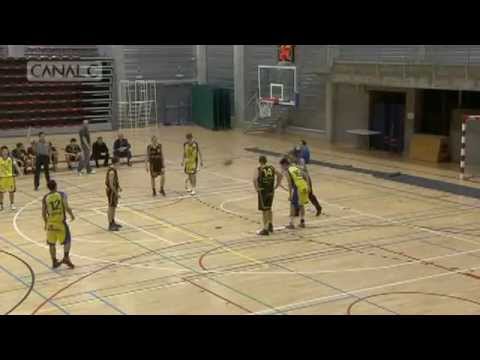 (Video Link)
This player in a Belgian game made four layups in front of the basket, all of which were unopposed--probably because his teammates never figured that they'd have to defend the basket against him. Fortunately, his teammates took the ball away from him before he was successful.
Remember that guy at work whose best possible contribution was to do nothing? This is that guy.
News Video (in French) -via TYWKIWDBI
Portlandia: Now Available In Book
Posted: 16 Nov 2012 03:00 AM PST
Introducing the best show that not that many but sort of a few people know about... ladies and gentlemen - Portlandia! Fred Armisen and Carrie Brownstein are still at it, promoting Portlandia with a their new book! You can buy it on Amazon if you like, where it says "printed on 130% recycled paper in a peanut-free, smoke-free plant by local workers in a friendly and fair environment, free of sudden noises and unnatural light." Oh Portlandia, how I love you. Check out more images and info here.
Thinking of visiting Portlandia? Discover all that this magical, dreamy city has to offer with PORTLANDIA: A Guide for Visitors. Inside you'll find:

A comprehensive guide to all restaurants and food carts, including extensive use of symbols to signify Vegan, Freegan, Sea-gan, Wheelchair-Accessible, Skateboard-Accessible, Segway-Accessible, Clothing Optional, Polyamorous, LGBTQ, Dog-Friendly (No cats), Cat-Friendly (No dogs or mice) Mouse-Friendly (No cats or elephants), For Dogs (only), Regionally-Sourced Food, Regionally-Sourced Waitstaff, and House-Sourced Food (Born/dies on plate).

A guide for dogs and dog owners, including a detailed map of the numerous dog parks the city has to offer. Very numerous and passionately maintained.

An up-to-date guide to shopping, schools, and entertainment.

A city activities guide for older adults who are stuck in perpetual early twentysomething-dom.

A guide for getting around, either by foot, or by bicycle, the official car of Portlandia. Featured also are the 9 official bicycle rules of the road, drawn up by Spyke and his bike comrades. Not to be ignored!
-Via Laughing Squid
Posted: 16 Nov 2012 02:00 AM PST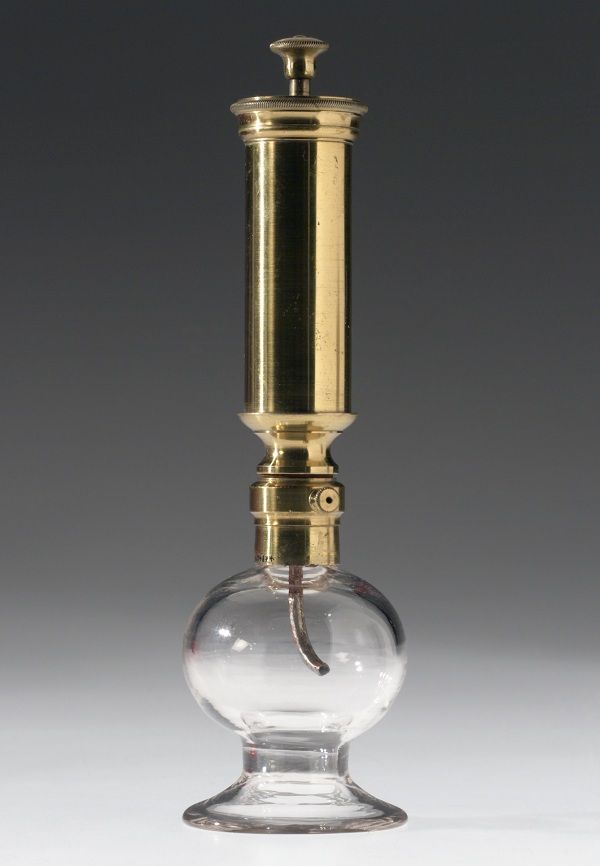 For wealthy mothers of two centuries ago, this hand powered breast pump was an alternative to natural breastfeeding. The Science Museum doesn't describe it in detail, but I'd guess that the knob at the top can be pulled out to induce suction. Do you think it would work?
Link | Photo: Science Museum of London
Fiery Fieri Gets Ice Cold Review
Posted: 16 Nov 2012 01:00 AM PST
Guy Fieri is all fired up about a terribly critical review of his restaurant Guy's American Kitchen & Bar (photo by Casey Kelbaugh) in The New York Times. You might recognize Fieri as the guy with bleach blonde hair in those TGI Friday's commercials. The review, submitted by Pete Wells, is laughably harsh on the new restaurant. The entire review is written in questions. It starts out with this and only gets worse.
Guy Fieri, have you eaten at your new restaurant in Times Square? Have you pulled up one of the 500 seats at Guy's American Kitchen & Bar and ordered a meal? Did you eat the food? Did it live up to your expectations?

Did panic grip your soul as you stared into the whirling hypno wheel of the menu, where adjectives and nouns spin in a crazy vortex? When you saw the burger described as "Guy's Pat LaFrieda custom blend, all-natural Creekstone Farm Black Angus beef patty, LTOP (lettuce, tomato, onion + pickle), SMC (super-melty-cheese) and a slathering of Donkey Sauce on garlic-buttered brioche," did your mind touch the void for a minute?
Read the whole review here. Fieri is upset, understandably so, and is on the Today show defending his restaurant. While there may be something to his claim that Wells is "trying to make a name for himself" it should be noted that Wells is the dining editor of The Times, his name is pretty well respected at this point.
I, for one, have never been much of a Fieri fan. I prefer the likes of Richard Blais or non-chef cooking celebrity / somewhat pompous individual Anthony Bourdain - who also slammed Fieri's restaurant.
-Via Hyper Vocal
Posted: 16 Nov 2012 12:00 AM PST
Posted: 15 Nov 2012 11:00 PM PST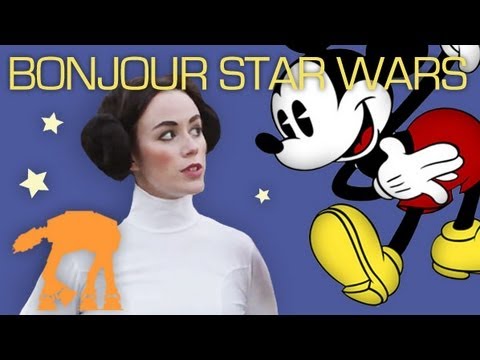 (YouTube link)
Princess Leia is front and center as Disney takes over the Star Wars franchise. She'll fit right in with the other Disney Princesses -or maybe not. Lyrics are provided if you'd like to sing along. -via Pleated-Jeans
The Seven Deadly Sins as Rings
Posted: 15 Nov 2012 10:00 PM PST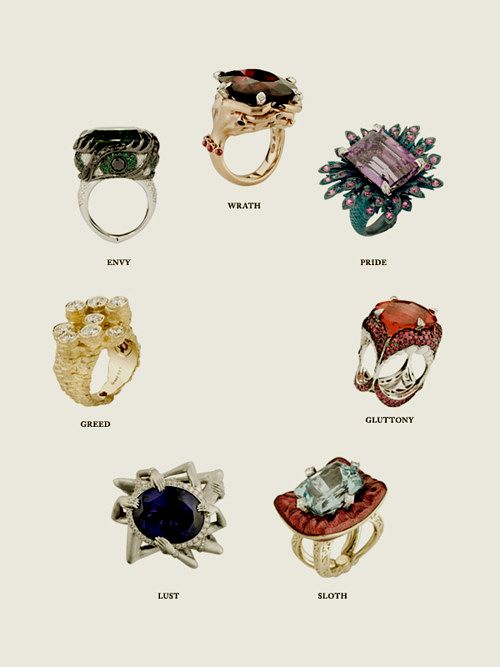 The heavy body of gluttony, the groping hands of lust, the soft bed of sloth--Stephen Webster has perfectly captured the nature of the seven deadly sins:
Envy is, of course, a representation of the green eyed monster lurking under a lush green peridot while for Pride a purple tanzanite is surrounded by a ruff of peacock feathers. Gluttony are wide-open cherry red bejewelled lips with glossy white teeth just waiting to chomp up anything edible. Wrath shows a woman's hands clutching a chalice of poison.
Link -via Habin Design | Stephen Webster's Website
The Oatmeal Explains Internet Living
Posted: 15 Nov 2012 09:00 PM PST
What is this? Why it's The Oatmeal! The snippet I have here is just a small piece of a much larger comic you can find here. While the comic is rather lengthy, it points out the pros and soul-crushing cons of being a content creator for the web. The Oatmeal has been at if for a long time, he has published a book, but if anyone could talk about this subject in both a realistic but totally absurdly funny it would be Matthew Inman of The Oatmeal. Enjoy.
-Via The Oatmeal
Posted: 15 Nov 2012 08:00 PM PST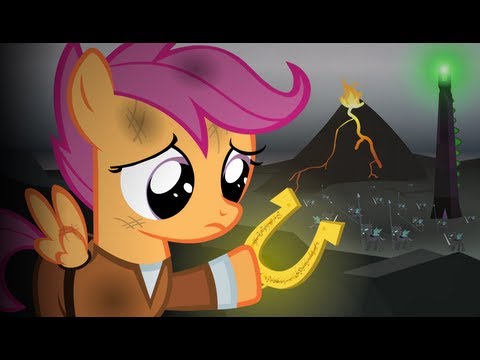 (Video Link)
The One Horseshoe has a terrible power and our heroes must destroy it. Join the fellowship of Applegorn, Celestiadalf, Twilegolas, Rainbowomir and others as they face down the power of Maredor. Jacob Kitts, who previously retold Star Wars with ponies, now gives The Lord of the Rings the full brony treatment.
Jacob Kitts's Website -via The Daily of the Day
Now THIS is a Great Family Photo!
Posted: 15 Nov 2012 07:00 PM PST
Photographer Martin Bennett of Swindon, Wiltshire, England, took this fantastic photo of mom, dad, and the three kids (how does he get the baby to sit still like that?): Link - via Neatorama's Facebook Page
Make Geeky Foods Like Elven Lembas Bread and Butterbeer
Posted: 15 Nov 2012 06:00 PM PST
Want to serve some Elven Lembas Bread (from Lord of The Rings) for appetizers at your Christmas party? How about Butterbeer (Harry Potter) to celebrate the New Year? Now you can! Check out this entire list of fantastically geeky foods you can cook at home. Want Slurm? Why not Zoidberg?
There is even a list of 10 Butterbeer recipes.
Recipe #2: Just as easy as Recipe #1 but for adults. Ingredients: 1 cup butterscotch schnapps 7 cups cream soda (2 liter bottle) Directions: 1. Carefully mix just before serving, adding the schnapps to the soda then stirring gently to mix well, or the fizz will dissipate too soon.
Now that is some Butterbeer I can get behind. Just me... and Emma Watson... sipping it by the warmth of the fire. Talking about how dumb all those Brown kids are at school. What?! No! I don't have a crush in Hermoine Granger - don't say that. She may be the same age as me.. but she seems too young (she is 22, I am 23 this month). Let's just keep this between you and me, shall we?
-Via GeeksAreSexy
Posted: 15 Nov 2012 05:00 PM PST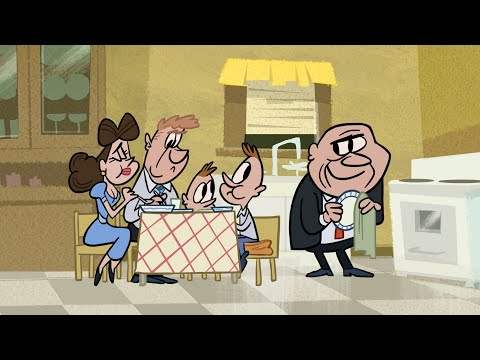 (YouTube link)
In this animation from StoryCorps, Nicholas Petron tells about the building his grandfather, Rocco Galasso, owned in New York City. It's not so much about the building as it is about the family. Like all StoryCorps videos, there's a possibility that you will need a hankie. Link
Posted: 15 Nov 2012 04:13 PM PST
The good news is that he's finally a ginger. He's also bouncy. Bouncing is cool. Nerdache Cakes made this cake showing Tigger and Piglet battling for the future of the Hundred Acre Wood.
Link -via Nerd Bastards
Steve Jobs Used to Mail Autographed Apple Chips to Fans
Posted: 15 Nov 2012 04:00 PM PST
Before he died, Steve Jobs was famous for sending out one-liner responses to people who emailed him. But before Apple hit it big, Steve was known to autograph computer chips and send them to fans by mail: Link - via Iain Claridge and Jaymug
Posted: 15 Nov 2012 03:00 PM PST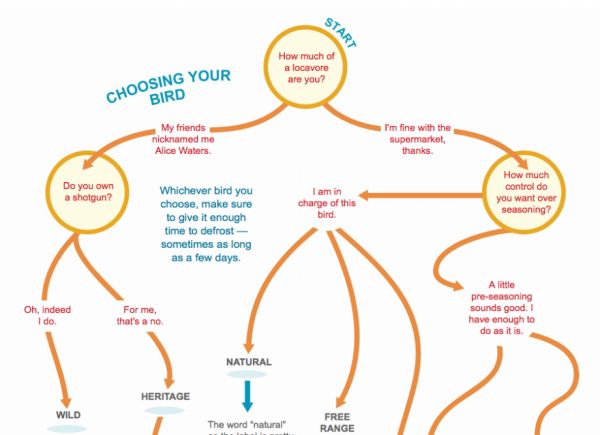 So you're serving turkey at your house this Thanksgiving, huh? Should you buy a frozen, organic, free-range, or kosher turkey? Should you marinate or rub it? Should you grill, fry, or roast it? Whew, how you know which way to go? The answers lit in a flowchart at the New York Times, which will take you through each decision step=by-step. The answers depend on your tastes, your desired result, and what you are willing to do to make your turkey special. Only the beginning of the chart is shown here. Link -via mental_floss
Posted: 15 Nov 2012 02:00 PM PST
I don't think it is possible to have a more comfortable nap than this. Holy Moly. One thousand people just died from smiling too hard when they saw this, another thousand just decided it's time to have a baby, and a final thousand went out looking to adopt puppies. I have to stop posting cute things today - it's too much strain on my cold little heart.
Side note- While this is about the cutest thing of the decade, I can't imagine it is all fun and games when these munchkins decide to wake up. Raising three puppies and a baby all at once would be quite a task.
Posted: 15 Nov 2012 01:30 PM PST
Best not to mention that Chewie misspelled "Wookiee" in his business card. After all, he's got a bad temper and is liable to tear your arms off if you tell him he's a bad speller. Take a look at this and more Star Wars business cards over at Bit Rebels: Link - via The Mary Sue
Bon Iver + Baby Animals + Keep = Heartstrings A' Plucking
Posted: 15 Nov 2012 01:00 PM PST
Bon Iver has launched a shoe with the shoe company Keep. A video was put together showcasing the shoe along with pulling out our heartstrings by using baby animals.
The shoe is actually pretty cool if you ask me, so cool in fact... I might just get a pair. Consider it an early birthday present to myself which is only a few short weeks away. Sadly, for the second time in my life I am not looking forward to it at all. The first time being last years birthday. Turning 23 is meh, it's whatever.
Oh but the music video totally cheered me up so it was worth it.
-Via Explore
Posted: 15 Nov 2012 12:30 PM PST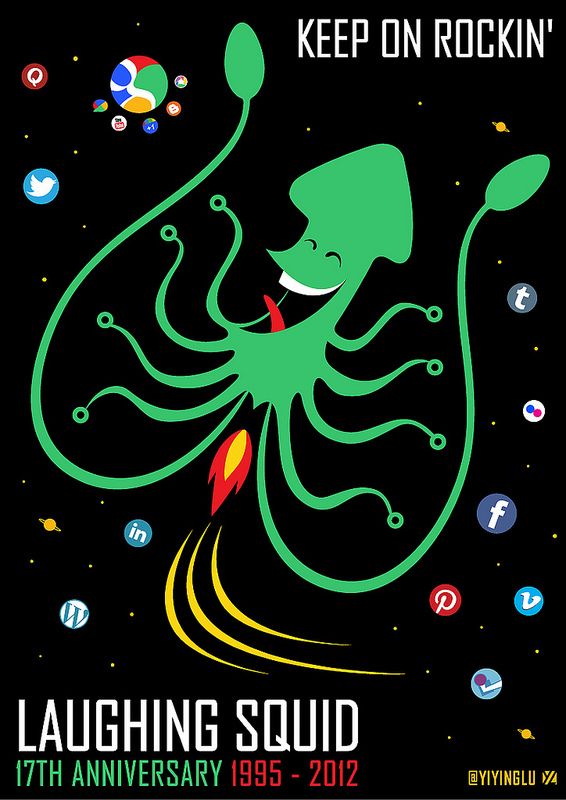 Congratulations to Laughing Squid on the site's 17th anniversary! As a gift, artist Yiying Lu, who you may know as the artist behind Fail Whale, made this poster. Laughing Squid also posted some relevant links to celebrate the site's evolution since 1995. Link

(Image credit: Flickr user Scott Beale/Laughing Squid)
Posted: 15 Nov 2012 12:00 PM PST
The big feet paired with the big eyes and ears make this guy a lady-killer. I wonder if that is a specifically designed diaper for marsupials or they just said what the heck and strapped a human diaper to this kangaroo. I don't think there are many tigers in The Outback so I am leaning toward human diaper with a hole cut out for the tail.
-Via Hyper Vocal
Posted: 15 Nov 2012 11:30 AM PST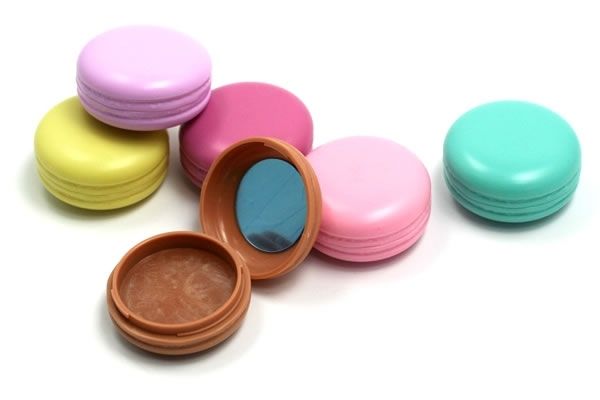 Macaron Lip Gloss - $3.95 (sold separately)
Are you hungry for a deliciously fun stocking stuffer? You need the Macaron Lip Gloss from the NeatoShop. This delightful cookie shaped lips gloss features a mirror on the inside. It comes in several yummy colors: aqua, brown, light pink, maroon, purple, and yellow.
Be sure to check out the NeatoShop for more great Stocking Stuffer ideas and sweet Bath & Body items.
Forget the Airport Full Body Scanner Indignity, Here Come the Sniffer Mice!
Posted: 15 Nov 2012 11:30 AM PST

Photo: AFP
If you thought that the airport full body scanner is bad, there's a new level of indignity awaiting you at the airport security screening line: being sniffed by mice.
Israeli company BioExplorers has developed a system that employs a group of mice trained to detect the smells of suspicious material:
"The idea began in 2000-2001, when there were many suicide bombings on (Israeli) buses," said BioExplorers founder and chief technology officer Eran Lumbroso at the Israel Homeland Security exhibition in Tel Aviv, where he displayed his mechanism for the first time.

"I was in the army at the time, and the idea emerged to use small animals instead of dogs in detecting suicide bombers." [...]

Mice were eventually chosen because of their keen noses and diminutive size. [...] "They have a very developed sense of smell, more than that of dogs," he said, pointing out that sniffer dogs can also be intrusive and sometimes intimidating to their subjects.

"The mice can also be easily trained, and thanks to their small size, you can use a small group of them and have multiple sensors," says Lumbroso.
Whatever you do, don't ever bring cheese on board the airplane! The Telegraph has the story: Link - via Arbroath
Posted: 15 Nov 2012 11:00 AM PST
Add the best superhero (he is the best, not a typo) with the best living dead creatures and what do you get? Zombie Iron Man. So maybe it's a stretch to say Iron Man could even become a zombie, how could they bite through the suit after all, but zombies are a stretch of the imagination themselves.
Work done by Cosplay artist Kyosti Kallio and the photos are by Adam Jay. You can check out the full set of photographs here.
-Via Buzz Patrol
Gibraltar Airport Runway Crosses a Main Road
Posted: 15 Nov 2012 10:30 AM PST

Photo via Hoax Slayer
Stop the car, it's red light and an airplane is coming through!
You read that right. The runway of the Gibraltar International Airport runs across the main road of the island, so cars have to stop for landing airplanes. This is just one of six of the most bizarre airport runways of the world: Link - Thanks David!
The Marx Brothers' Biggest Flop: <i>Duck Soup</i>
Posted: 15 Nov 2012 10:00 AM PST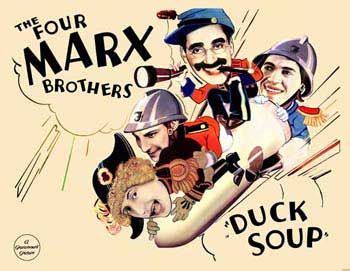 Neatorama presents a guest post from actor, comedian, and voiceover artist Eddie Deezen. Visit Eddie at his website.
Sometimes in the history of great films, a great film is not initially appreciated as such. As examples, we have The Wizard of Oz, Citizen Kane, and It's a Wonderful Life, three of the most beloved American movies of all time, all of which laid a gigantic egg at the box office upon their initial release. And it was with perhaps the greatest of all the wonderful films left to us by that wonderful comedy team known as the Marx Brothers.

Duck Soup was the boys' fifth film, coming in the wake of four straight box office smashes by the team. Their previous film Horsefeathers was Paramount Studios' biggest hit of the year. According to most sources, Duck Soup was such a failure at the box office it almost bankrupted Paramount. In fact, after Duck Soup's failure, the Marx Brothers were released by Paramount Studios and were looking for work for several months. At least two other sources dispute the "massive flop" story and while admitting that Duck Soup wasn't as big a hit as their other films, claim it still did alright at the box office. According to one source, it was actually the sixth highest-grossing film of 1933. Whatever.

The film, upon release, received very mixed reviews and, whatever its actual success monetarily, was considered a failure and a disappointment by many, to the extant that many actually believed the Marx's movie career was over after its initial run.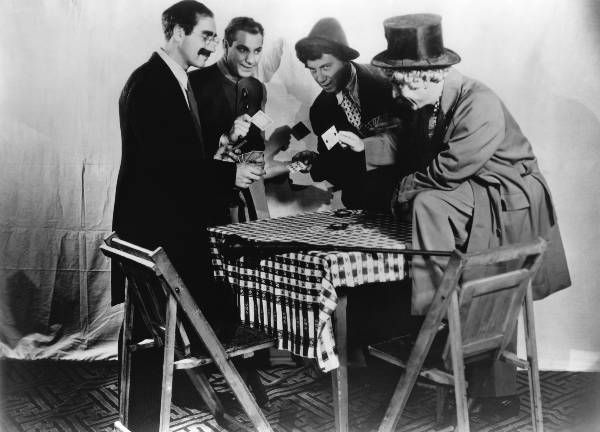 Duck Soup underwent several rewrites before shooting and had several different planned titles, including Ooh La-La, Cracked Ice, Grasshoppers, and Firecrackers before Duck Soup was finally settled upon.

Harpo recalled the filming of Duck Soup to be the most depressing job he ever experienced. Someone kept bringing a radio to the set and everyone would listen to the speeches of Adolf Hitler, the new Fuhrer of Germany, during the shoot, bringing everyone down. This type of atmosphere would hardly seem conducive to such a hilarious and brilliant comedy. Go figure.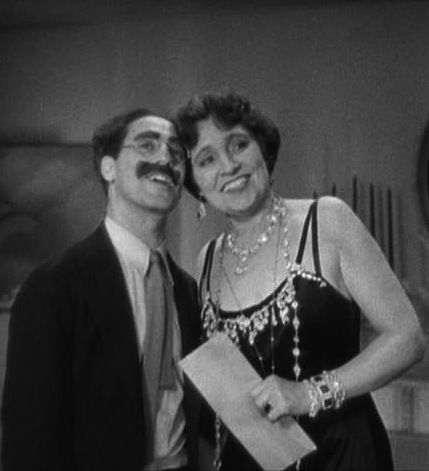 Duck Soup contains many classic Marx brothers moments, although it is a rare Marx Brothers movie with no piano interlude by Chico and no harp solo by Harpo. But Margaret Dumont, the greatest straight woman in comedy history, was back to take the constant barrage of insults from Groucho. The fourth Marx Brother, the always-questionable Zeppo, makes his last thankless appearance in Duck Soup. Zeppo was to become a Hollywood agent after Duck Soup, finally refusing to face the great indignity of being regarded as the "unfunny one" of the team. Oddly, Duck Soup is actually Zeppo's smallest role of his five Marx Brothers films. By this time, I guess poor Zeppo had been almost completely reduced to being an afterthought.

Possibly the most beloved comedy sequence in this delightful film is the legendary "mirror scene." In this remarkable bit, Harpo is disguised as Groucho and the two do schtick in front of a "mirror" (actually an open doorway after the mirror was broken), following each other's movements as if Harpo were a mirror image of Groucho. This incredible scene was knocked out fairly quickly one Saturday morning.

The unbelievably inventive mirror scene is one of the most hilarious scenes ever filmed for any movie. First off, the scene is done in almost-eerie complete silence. The dead silence seems to add to the humor. Also, the scene is a rare one with just Groucho and Harpo, who usually did not work well together. Although both are superior funny men, each had his own schtick, and their humor rarely combined well. (Forgive the above hyperbole regarding the mirror scene. Suffice to say that I defy any person, including the most humorless, to watch this scene without succumbing to laughter.)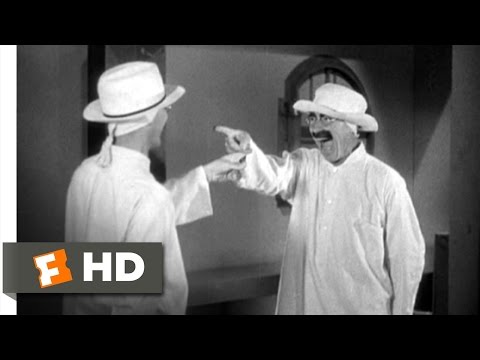 (YouTube link)
The mirror bit was not originated by the Marx Brothers, as Charlie Chaplin had created it in his silent film The Floorwalker in 1916. The bit was to be copied many times by others after Duck Soup, most notably by Harpo himself in a great 1955 episode of I Love Lucy with Lucy herself.

The wonderful climactic musical number "All God's Chillun Got Guns" was, incredibly, mostly ad-libbed, and there is no actual record of the number in the final script. It was based on an old Negro spiritual called "All God's Chillun Got Rhythm." Before Duck Soup was going to be released on DVD, there was a rumor that the number was going to be excised, lest it offend African-American viewers. Fortunately, this "politically correct" idea was nixed. In another slightly racist moment, Groucho says the line "and that's why darkies were born." This line was from a then-popular 1930s song. This controversial line was also left intact. Far from being racists, both Groucho and Harpo were proud and outspoken liberals. Chico was apparently apolitical, preferring gambling and women as his main interests.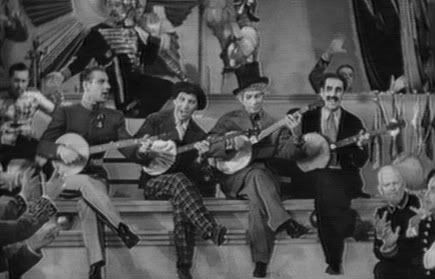 In a swipe at censorship being promoted by the then-mandatory Hayes Office, there is a scene in Duck Soup revealing Harpo to be sleeping in a woman's bedroom. A man's shoes are shown on the floor near the bed, then a woman's shoes are shown. As the camera pans up, it reveals Harpo in bed with a horse, while his girl is in an adjoining bed, sleeping alone.

Duck Soup was actually banned in Italy by Mussolini, who considered it to be a satire of him. Upon hearing this news, the Marxes were reportedly delighted. The film is a masterpiece of clever puns, inventive sight gags, and rich political satire. When later asked about the heavy political satire, Groucho replied, apparently sincerely, that "We were just four Jews trying to get a laugh." But it is the political jabs and anti-war gags that attracted the college audiences of the '60s to flock to Duck Soup in droves.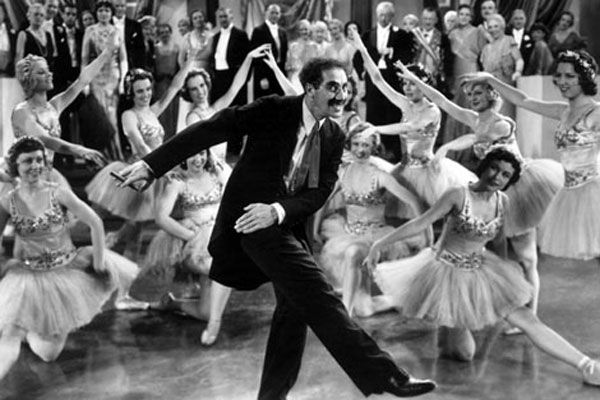 One has to wonder how such a rich and funny film could ever die at the box office, and theories do exist. One theory is that Hitler had just come to power and no one wanted to hear about any kind of war, even a "funny one." Another theory is that Franklin Roosevelt had just taken office and the anti-government jabs in Duck Soup hit a bit close to home, this being the height of the Great Depression.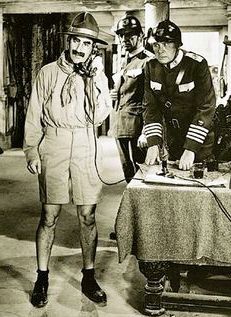 Although Harpo, in his infinite wisdom, regarded Duck Soup as his favorite Marx Brothers film, it took brother Groucho a bit lounger to warm up to it. Along with many Marx Brothers critics, for years he regarded their later films A Night at the Opera and A Day at the Races, both huge musical MGM extravaganzas, as their superior films. But Groucho viewed Duck Soup again, over thirty years later at a film revival, and was gratified by the ecstatic audience response.

A great number of true Marx Brother aficionados now regard Duck Soup as the brothers' magnum opus. Ironically, Marx Brothers fans are pretty much in complete agreement that, although Zeppo remains largely an object of derision and condescension, the early films made with Zeppo were the boys' funniest and finest works.

Toward the end of his life, Groucho was asked which was his greatest movie. He answered, succinctly, "The war film."

In Woody Allen's 1986 film Hannah and Her Sisters, Woody plays a depressed character who battles the urge to commit suicide. Woody's character wanders into a movie theater and watches Duck Soup, and upon viewing it, realized that life is a wonderful, exciting adventure. He abandons any idea of suicide and goes on to live a happy, productive life. I can't think of a better or more appropriate tribute to a marvelous and unforgettable comedy.

I final note to anyone even slightly considering the idea of committing suicide: Go see Duck Soup. A better therapy I couldn't possibly imagine.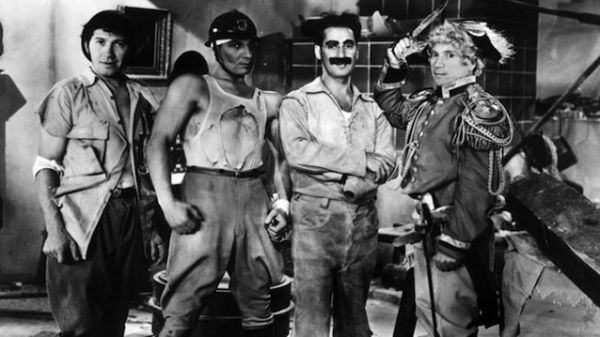 Posted: 15 Nov 2012 09:30 AM PST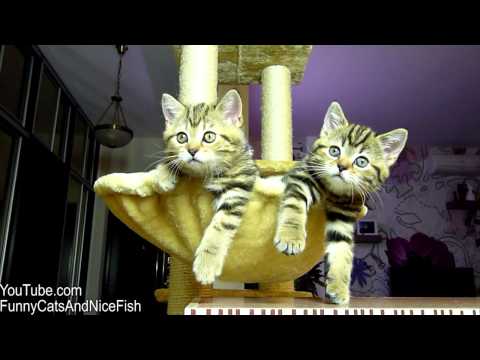 (YouTube link)
It must be a big-screen TV, as these adorable kittens are mesmerized by watching a tennis match -or the ball, at least. -via Laughing Squid
Posted: 15 Nov 2012 09:00 AM PST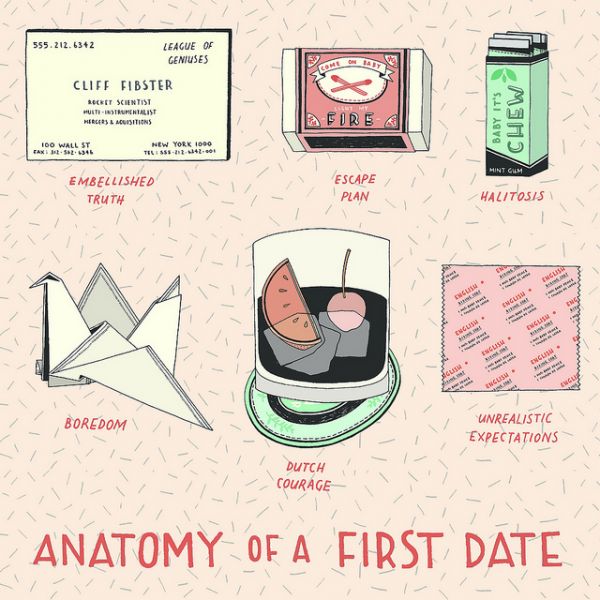 The preparations and mementos have more meaning than you're willing to admit, right? Laura Callaghan, also known as Laura Laura Picture Drawer, drew this sad tableau. Link -via I Love Charts

(Image credit: Flickr user Laura Callaghan)
Posted: 15 Nov 2012 08:30 AM PST
Soccer ART is a "professional freestyle football group" that takes the definition of juggling and stretches it to the limit. talk about mad skills! -via Buzzfeed

These Boxes are Plotting Something
Posted: 15 Nov 2012 08:00 AM PST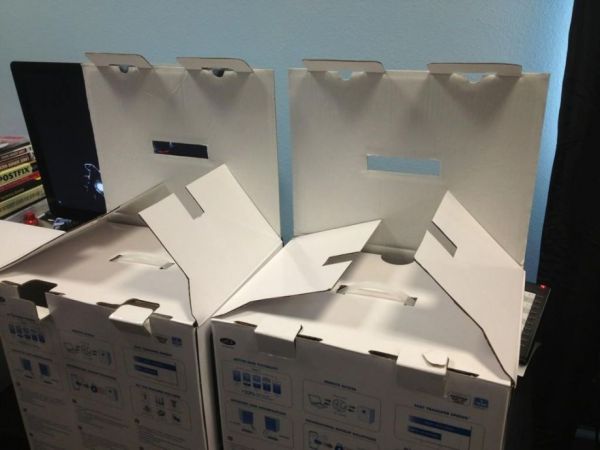 Their nefarious plans may one day come to fruition and then we are all DOOMED! Link -via Jason Kottke
Posted: 15 Nov 2012 07:30 AM PST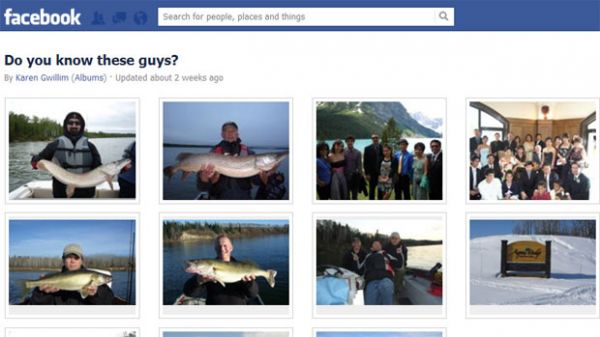 Karen Gwillim of Saskatoon, Saskatchewan, saw a cormorant near the town of Craven that was struggling with something. She was surprised to find the bird with a camera strap hanging on its neck! The camera was still attached, weighing the bird down.
When she approached the bird, which weighed about two kilograms, it didn't try to flee or resist. She took the camera off, it flapped its wings and it was gone.

"I think he was relieved to have something that heavy removed," she said. "He seemed all right."

With the bird saved, Gwillim turned her attention to the camera, a point-and-shoot model that had obviously been in the water for a while.

She went home, took out the memory card, let it dry out and booted up her computer.

Fortunately, the pictures were intact. There were about 200 of them, many of them having been taken in October, 2011.
That was two months ago. Gwillim posted the pictures on Facebook, hoping to find the owner of the camera. Nothing happened until she told her story on television, then a man stepped forward who says he knows who the owner is. The camera should be returned to its rightful owner today. Link -via Arbroath
You are subscribed to email updates from Neatorama
To stop receiving these emails, you may unsubscribe now.
Email delivery powered by Google
Google Inc., 20 West Kinzie, Chicago IL USA 60610